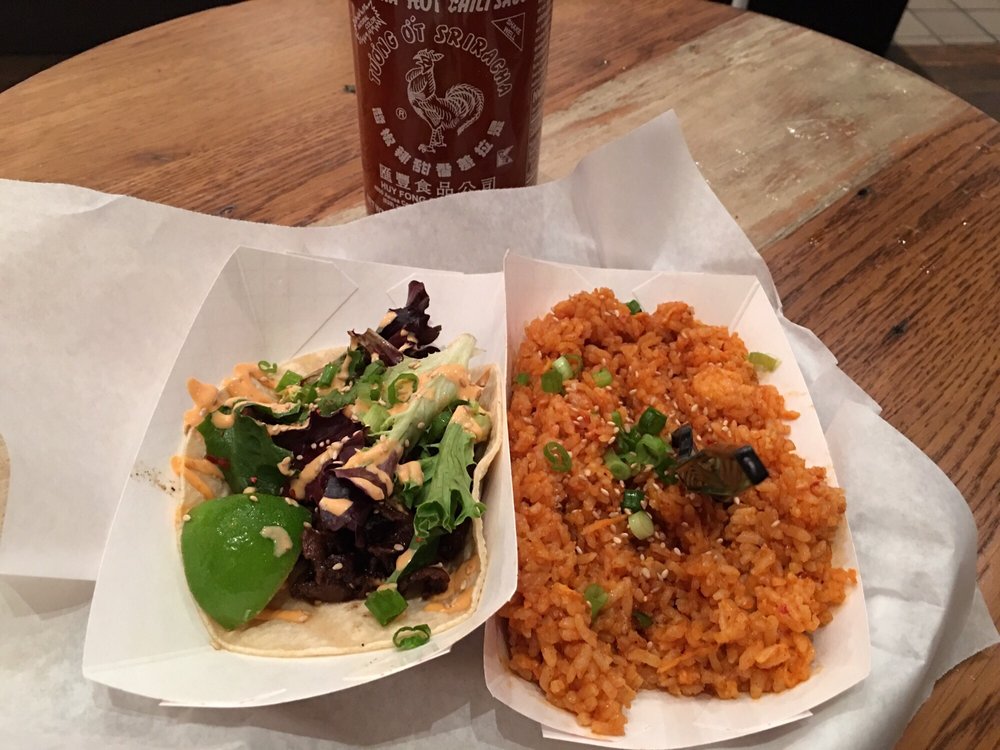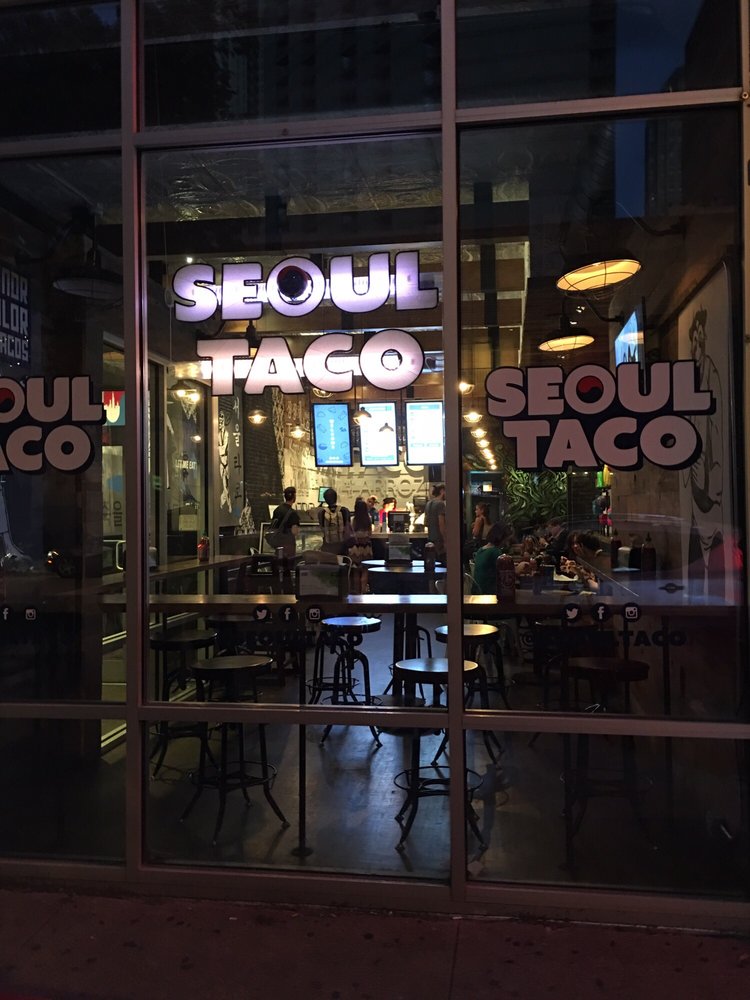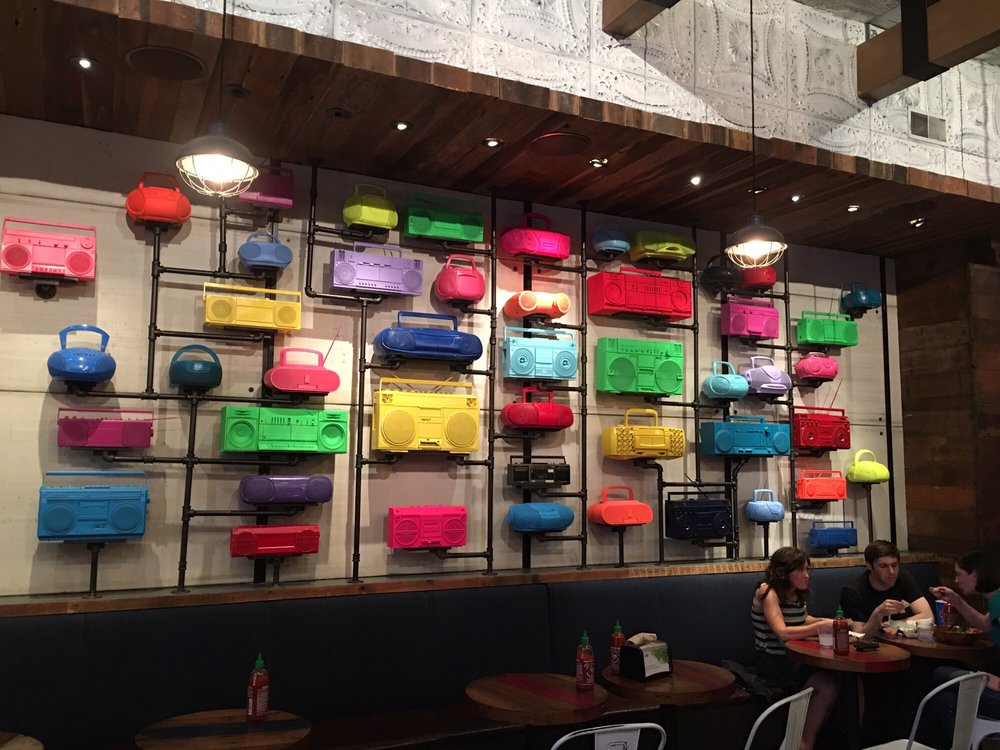 ***** (5 stars)
If there's any cheaper way to have a tasty meal in River North, I haven't found it.
The Tacos make up in spiciness what they lack in size. The tortillas are cooked to order, so everything is hot and fresh.
The other entrees are larger, but I thought the taco was just right. And I added (for just two bucks) the kimchi fried rice, which is almost a meal in itself.  
For less than $5 I left stuffed.
Seoul Taco
738 N Clark St
Chicago, IL 60654
(312) 265-1607
http://www.yelp.com/biz/seoul-taco-chicago-2