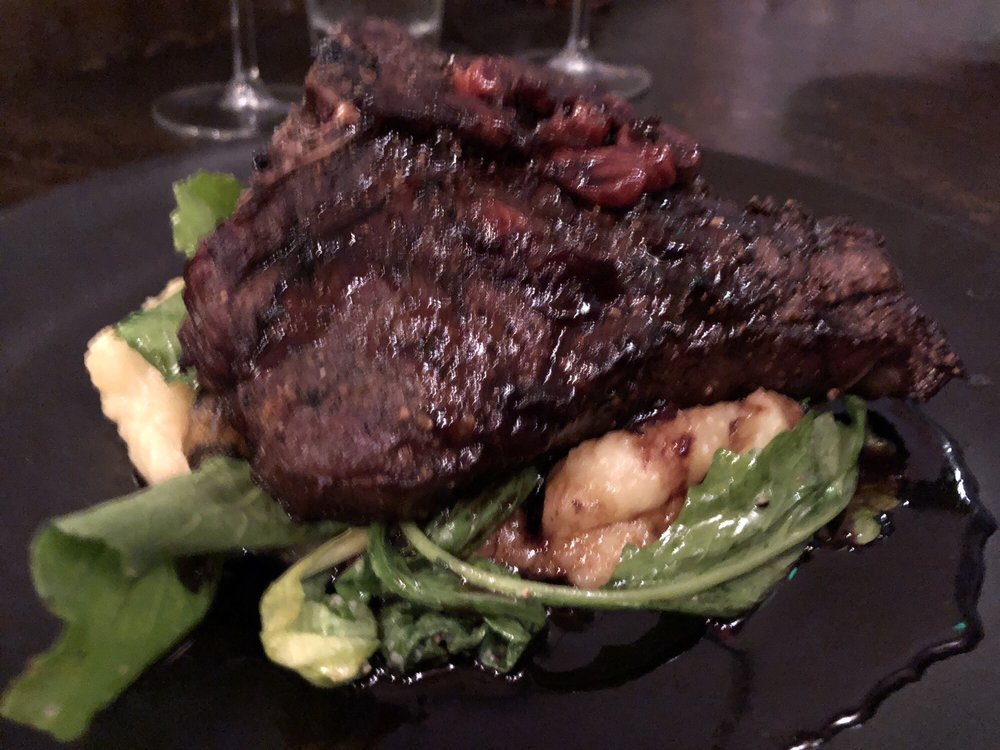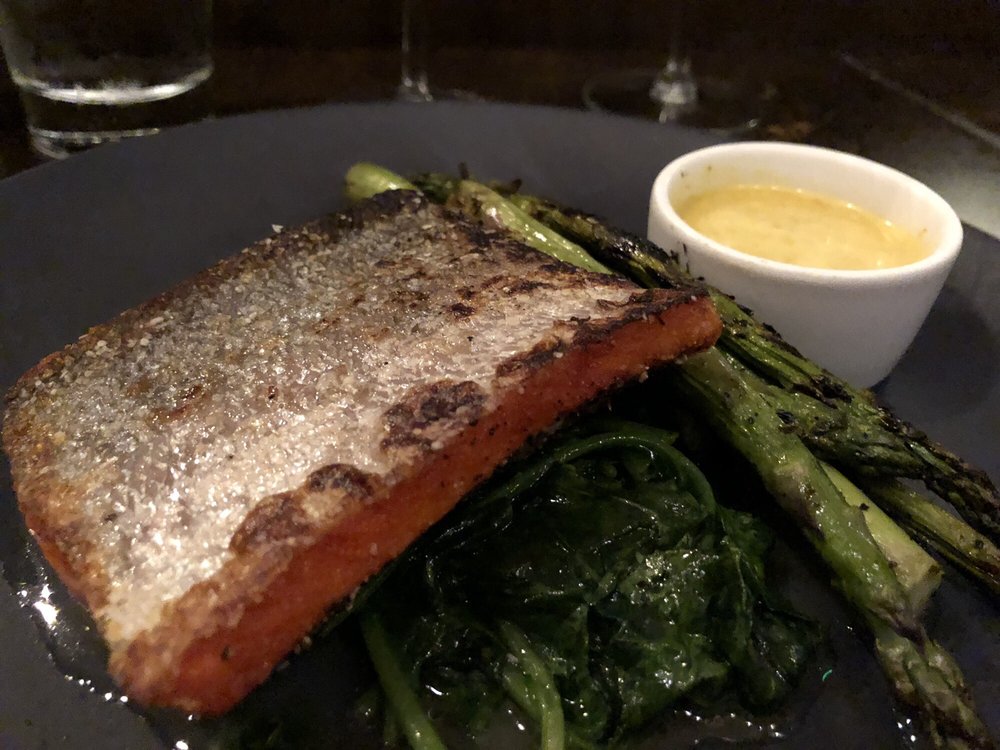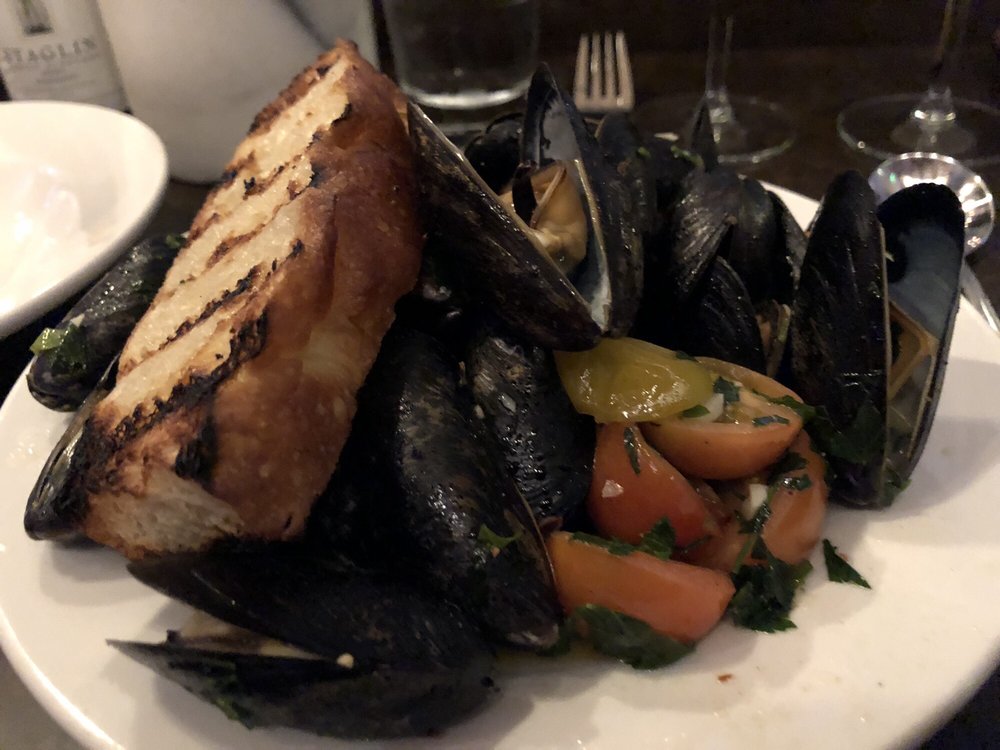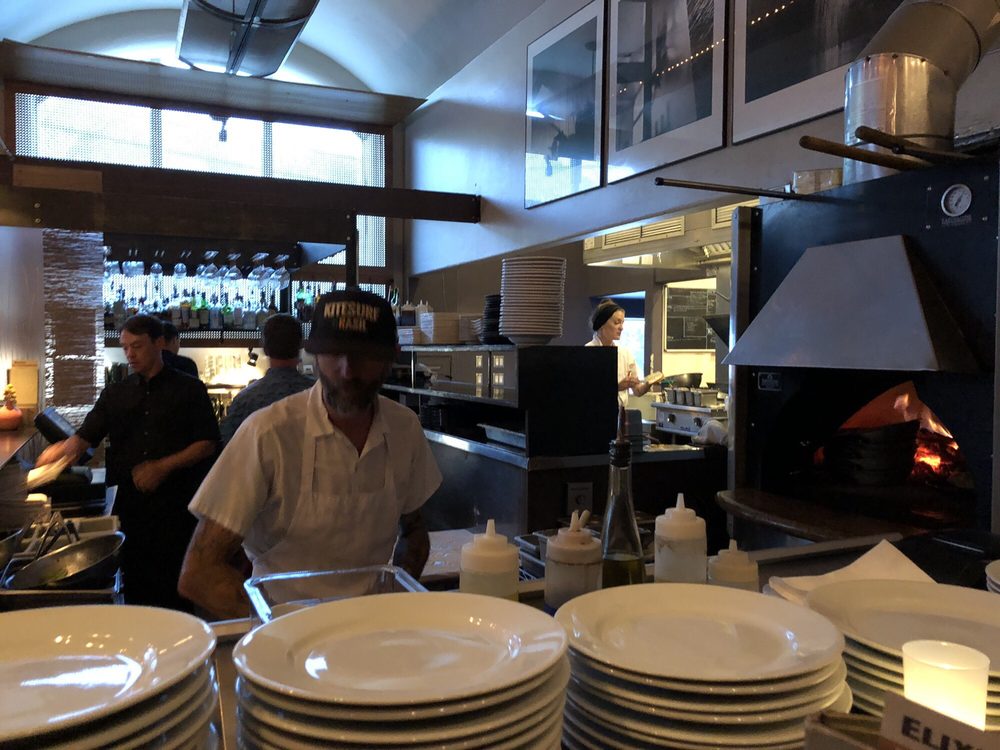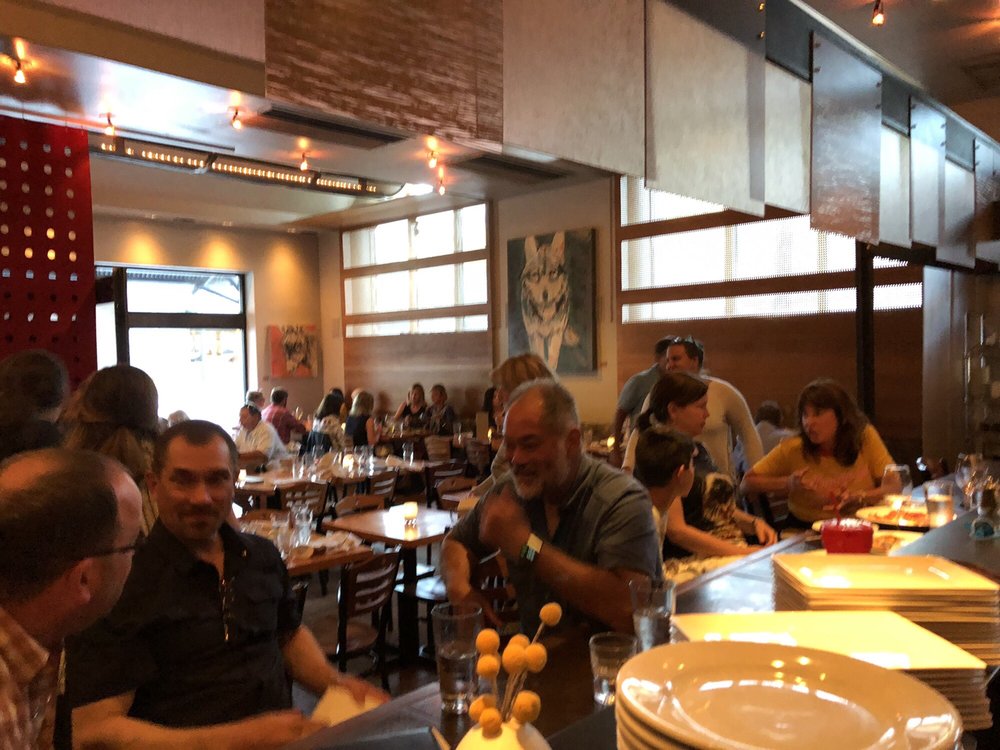 ***** (5 stars)
Delightful gourmet food in the center of Jackson Hole. Really nice wine list.

The place is popular and can get noisey, so I suggest sitting at the counter that looks into the open kitchen and the wood fired oven.

Excellent mussels were a great appetizer. Salmon and elk were both good entrees. Friendly and professional service.
Trio American Bistro
45 S Glenwood Dr
Jackson, WY
83001
(307) 734-8038
https://www.yelp.com/biz/trio-american-bistro-jackson