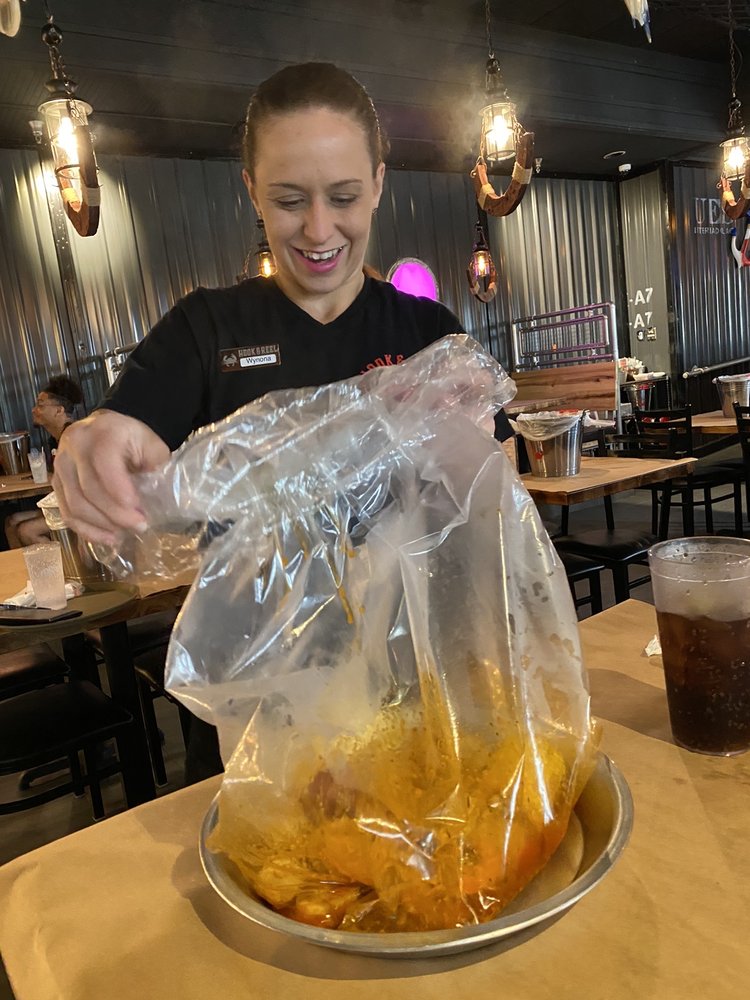 ***** (5 stars)
I've been to a few of these crawfish-in-a-bag type places, and never been very impressed. They tend to be messy but not all that flavorful. But this place is different.

You can tell you're going to have a good experience here from the moment you walk in the door. The staff is obviously really into what they are doing, and proud of the results. Our server, Wynona, was terrific, and it was apparent everyone else was enjoying themselves, too.

I ordered the shrimp (heads off) and scallops, because I felt they would be the least messy to eat. That was certainly true of the scallops, although the shrimp still need to be peeled, so you'll want that bib and gloves they bring you! Both the shrimp and scallops were tender and flavorful. The corn on the cob was also particularly good. I chose the spicy garlic butter as my sauce, and it was fantastic.

This was really a tasty meal, and I'll be back soon.
Hook & Reel Cajun Seafood & Bar
7480 W Colonial Dr
Orlando, FL
32818
(407) 801-5223
https://www.yelp.com/biz/hook-and-reel-cajun-seafood-and-bar-orlando-2