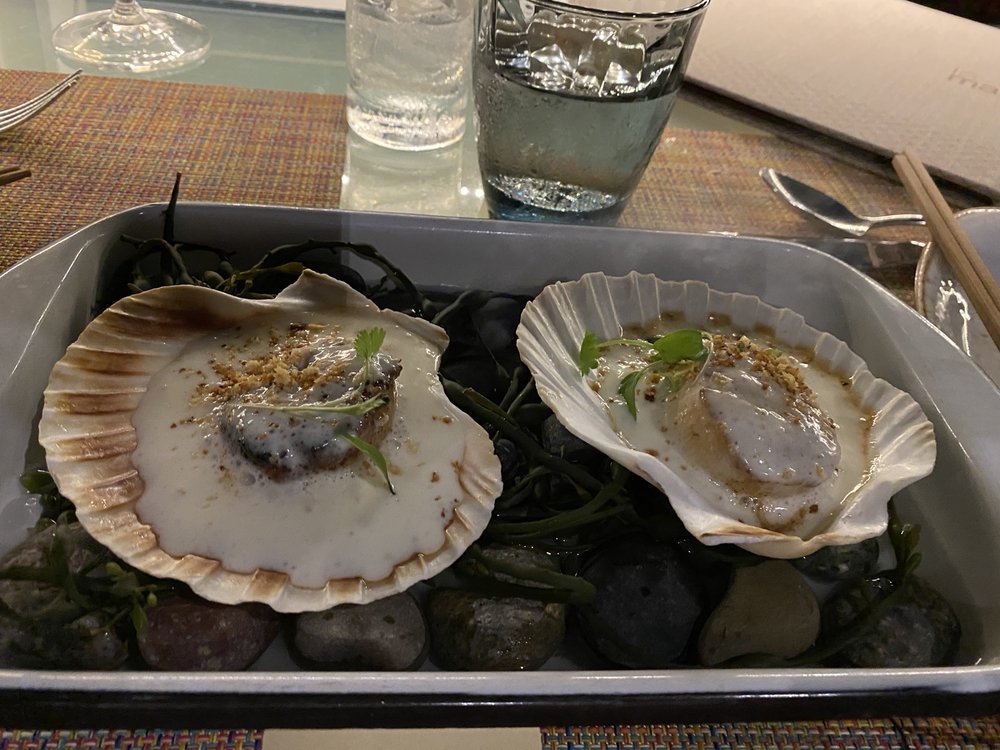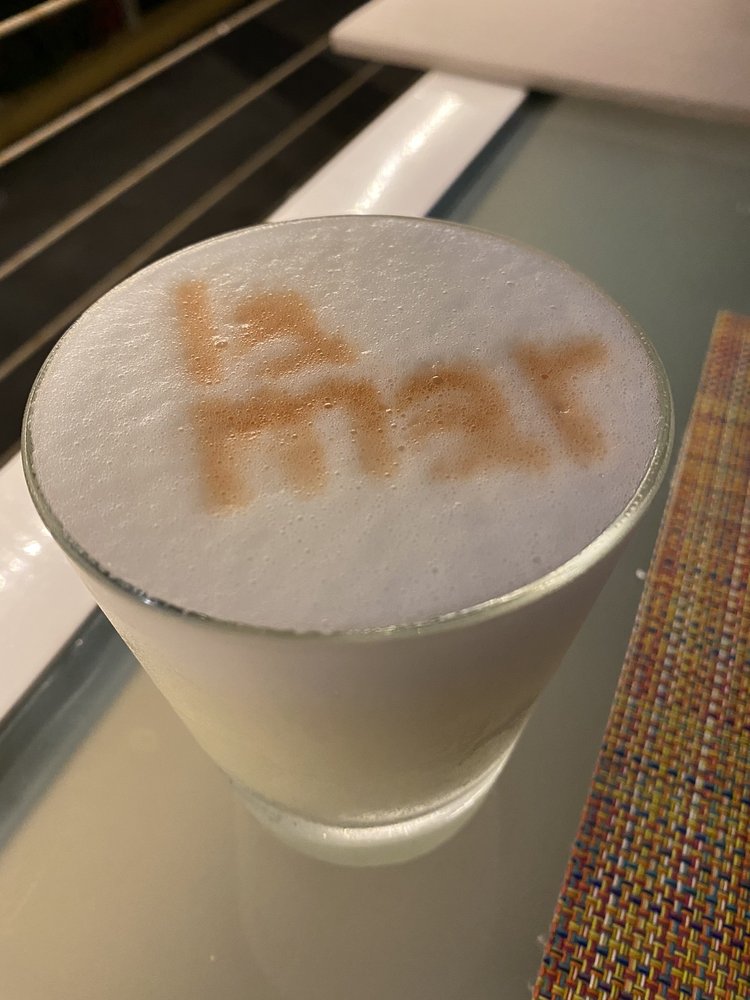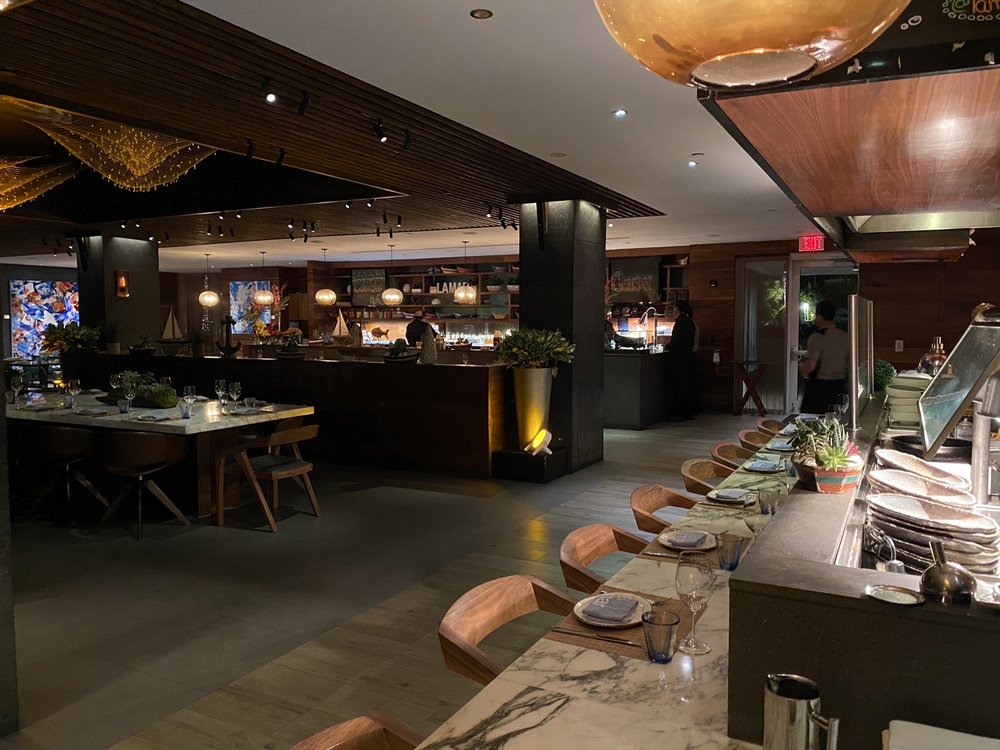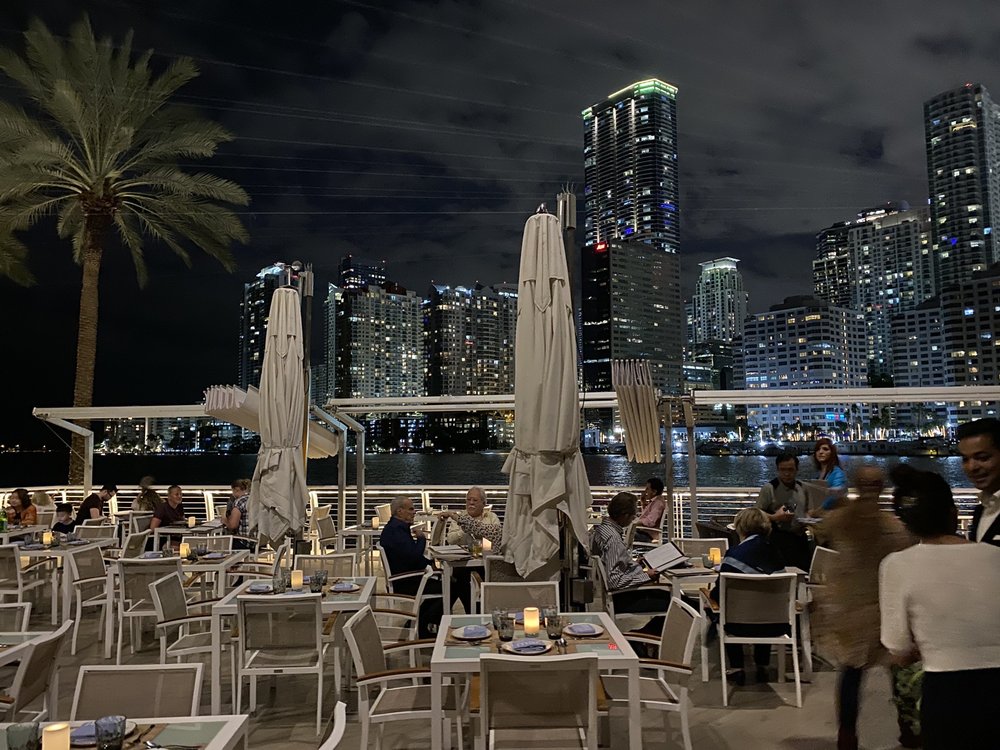 *** (3 stars)
What a beautiful setting, with a lovely outdoor patio overlooking the Miami skyline across the water.

The best dishes were the ones that were the most traditional, including some of the ceviches, and elements of the causa. The scallops were also very good. A combination of cold noodles, seaweed, a Korean style beef and vinegary kimchi didn't really work.

I've found that when celebrity chefs take a classic cuisine and try to "celebrityfy" it, it's rarely an improvement, and that's the case here. I love Peruvian cuisines, and all the favorites are represented here, but few if any have been improved by unconventional treatment.

This extended to the Pisco Sour, which had so much egg foam the drink was unrecognizable.

To really know Peruvian food I suggest starting with a family run Peruvian restaurant in a strip mall!

Service was top notch.
La Mar by Gaston Acurio
500 Brickell Key Dr
Miami, FL
33131
(305) 913-8358
https://www.yelp.com/biz/la-mar-by-gaston-acurio-miami-5