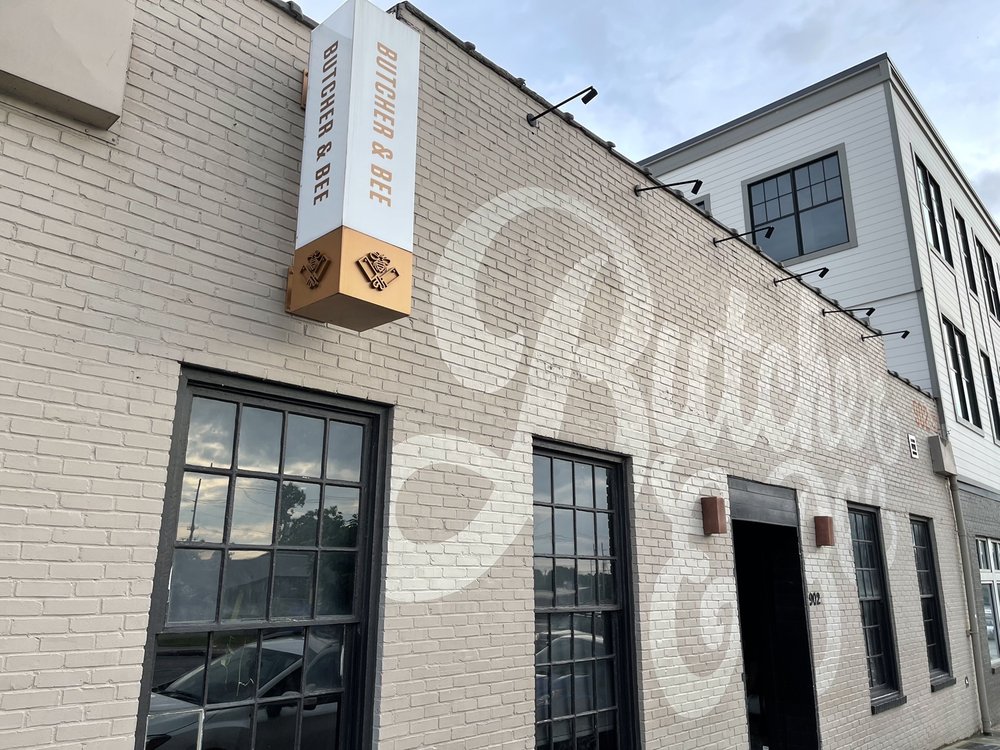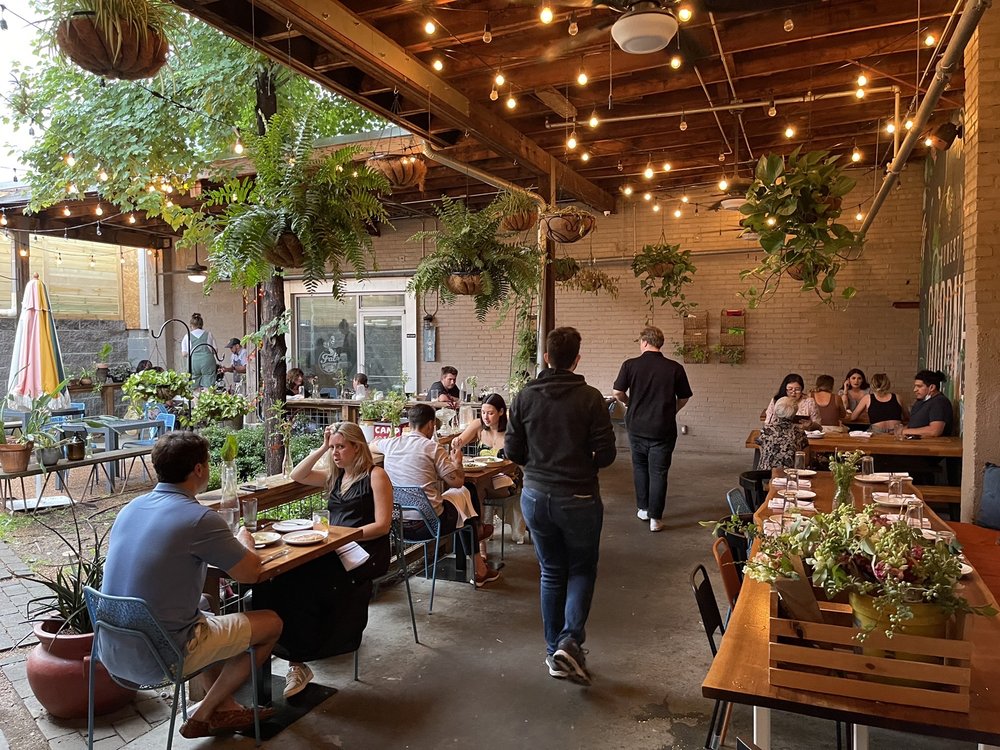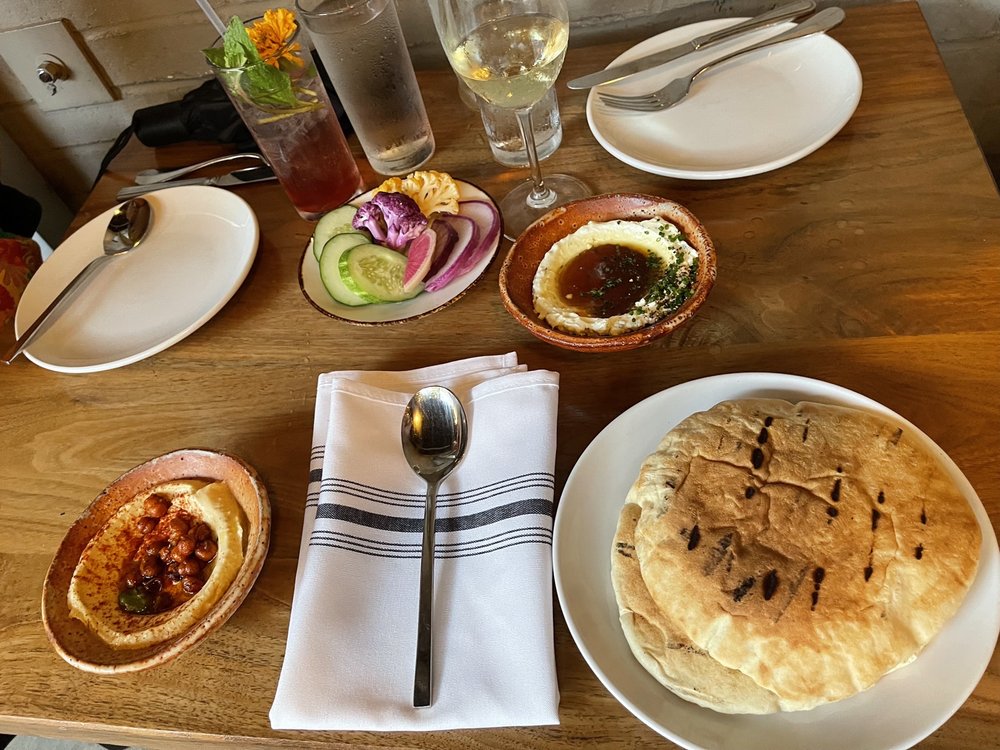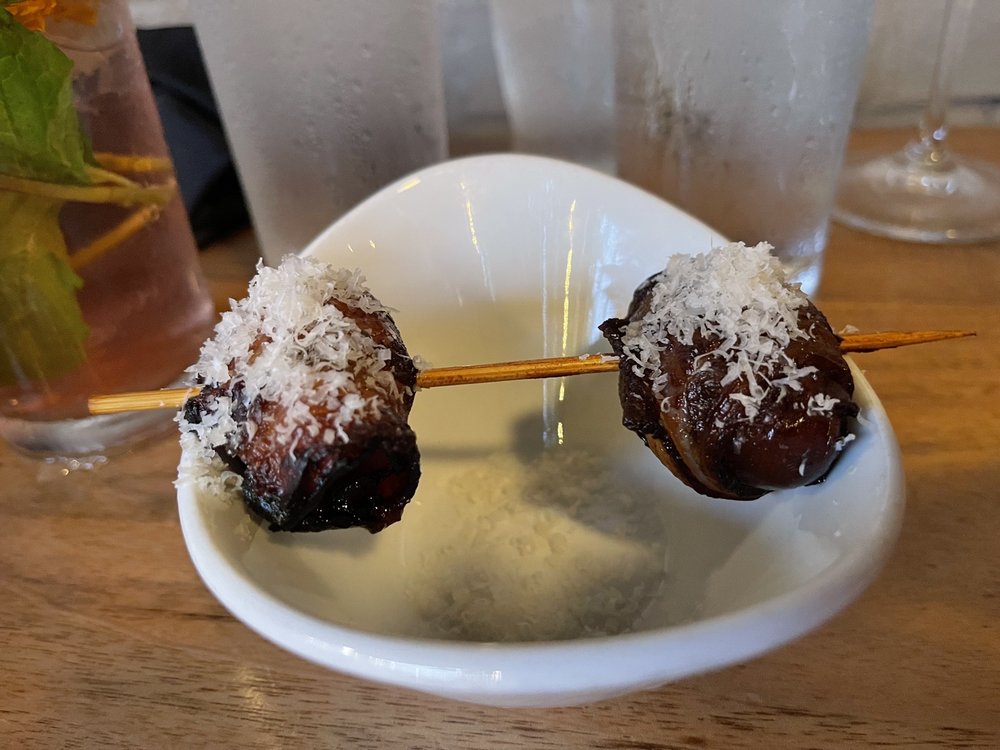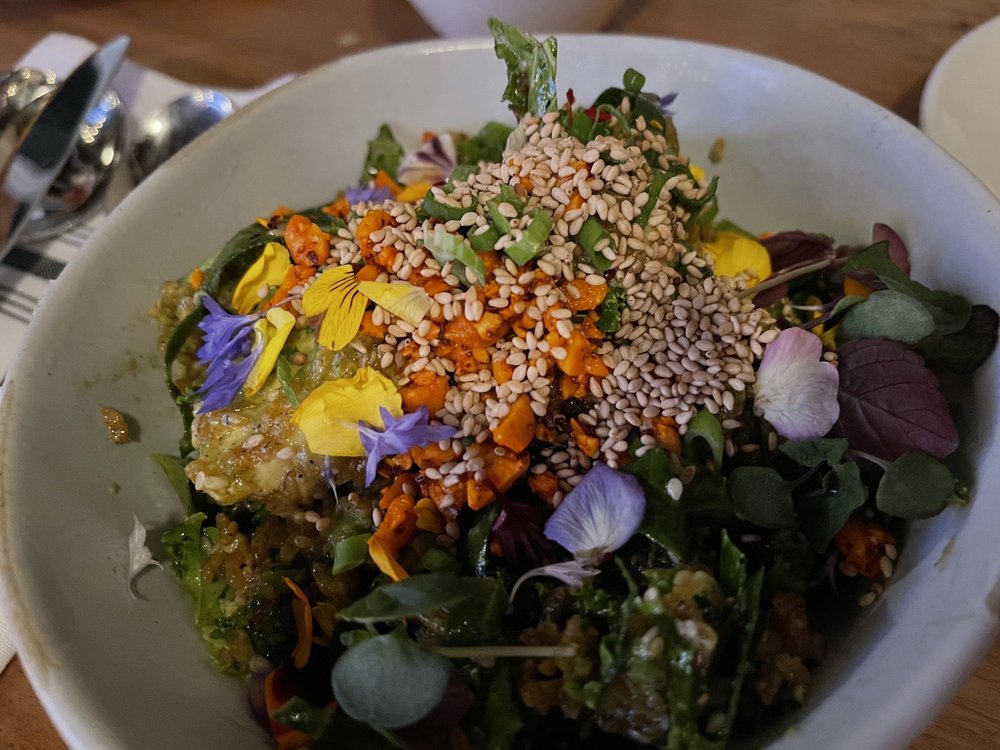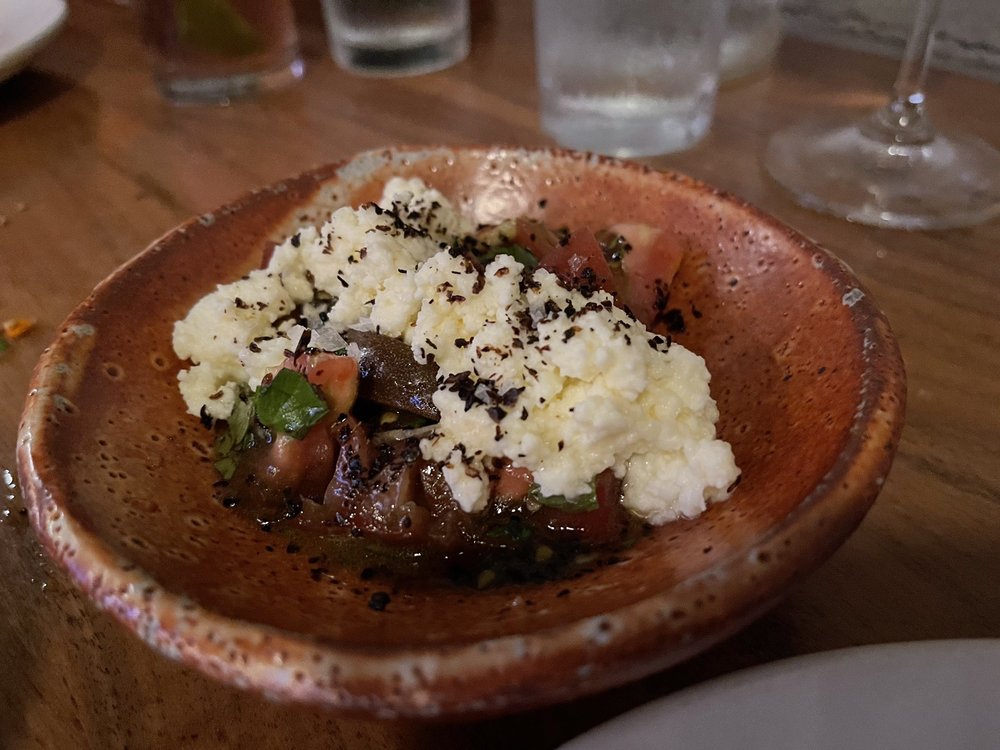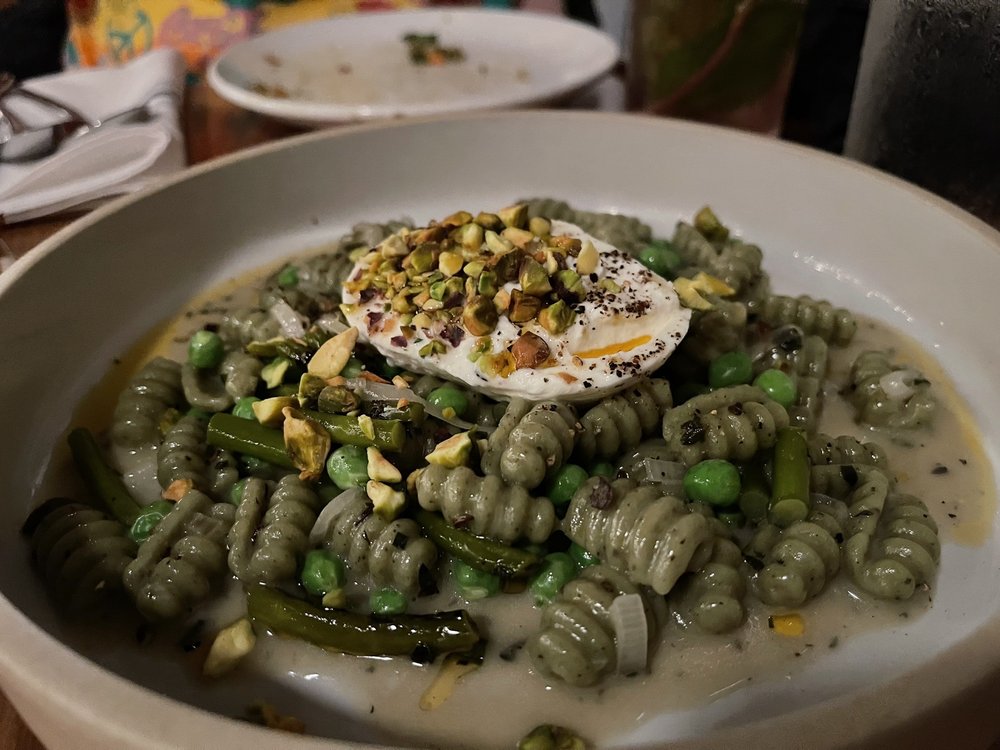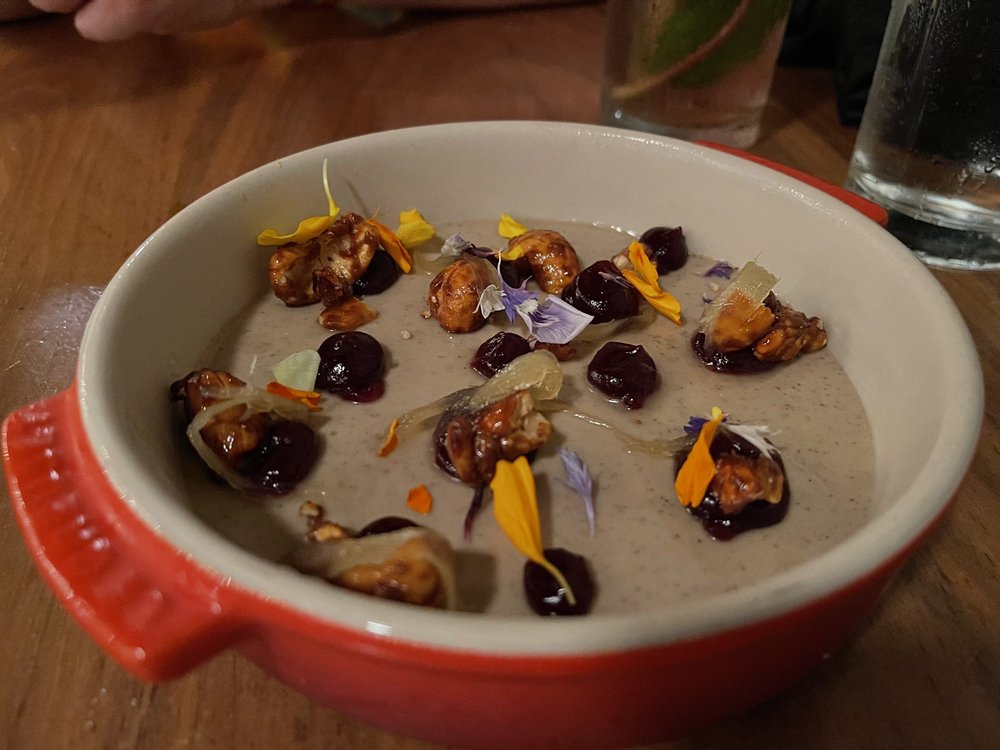 ***** (5 stars)
This is a fabulous restaurant with great indoor and outdoor dining areas.
The way to go here is with the "Chef's Choice," a very reasonably priced sampling of a large portion of the menu. We loved everything. The standouts are starred:
Hummus
*Whipped feta with honey
*Bacon wrapped dates
Turnip noodles
Heirloom tomatoes
*Avocado crispy rice
*English pea gnocchetti
Pork Schnitzel
*Coconut Malbi with black lime and caramel cashews
As you can see, it was a lot!
At least for this location (there's another in Charleston) and on this dinner visit, the isn't much "butcher" involved, as most of the menu focuses on complex and wonderful vegetarian dishes.
Service was friendly and the meal was perfectly paced.
Highly recommended.
Butcher & Bee
902 Main St
Nashville, TN 37206