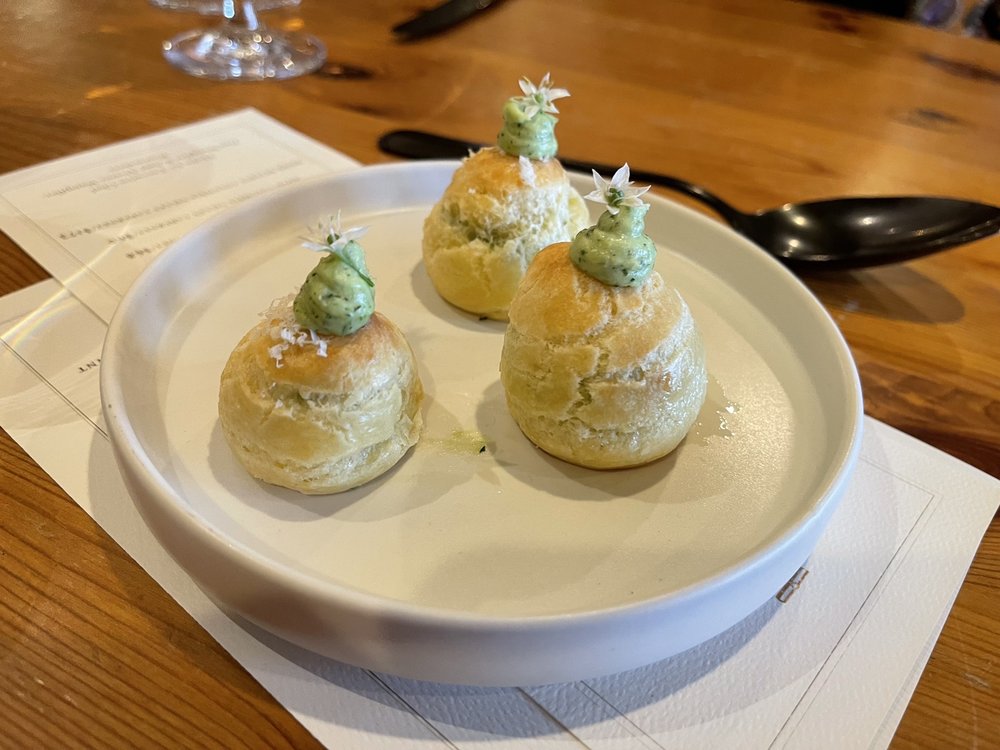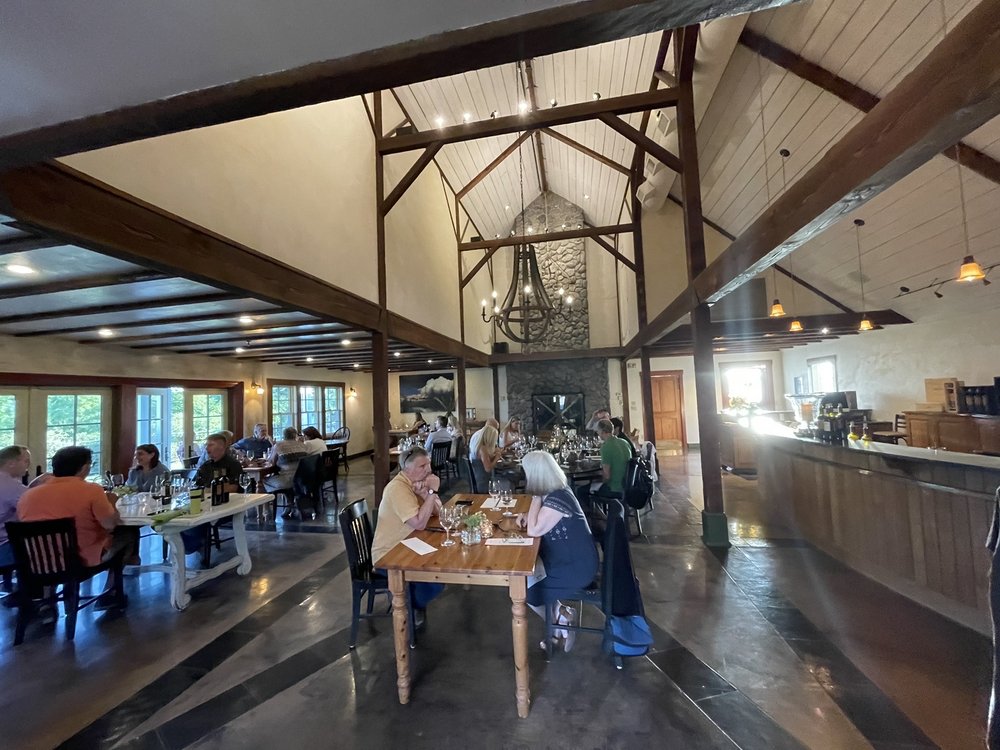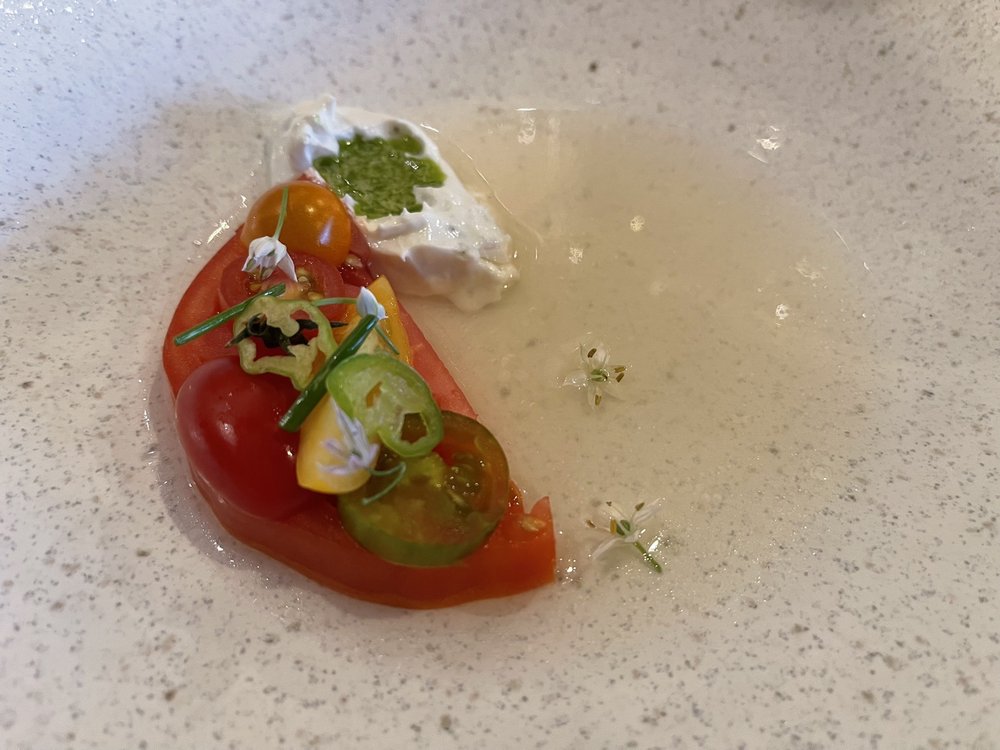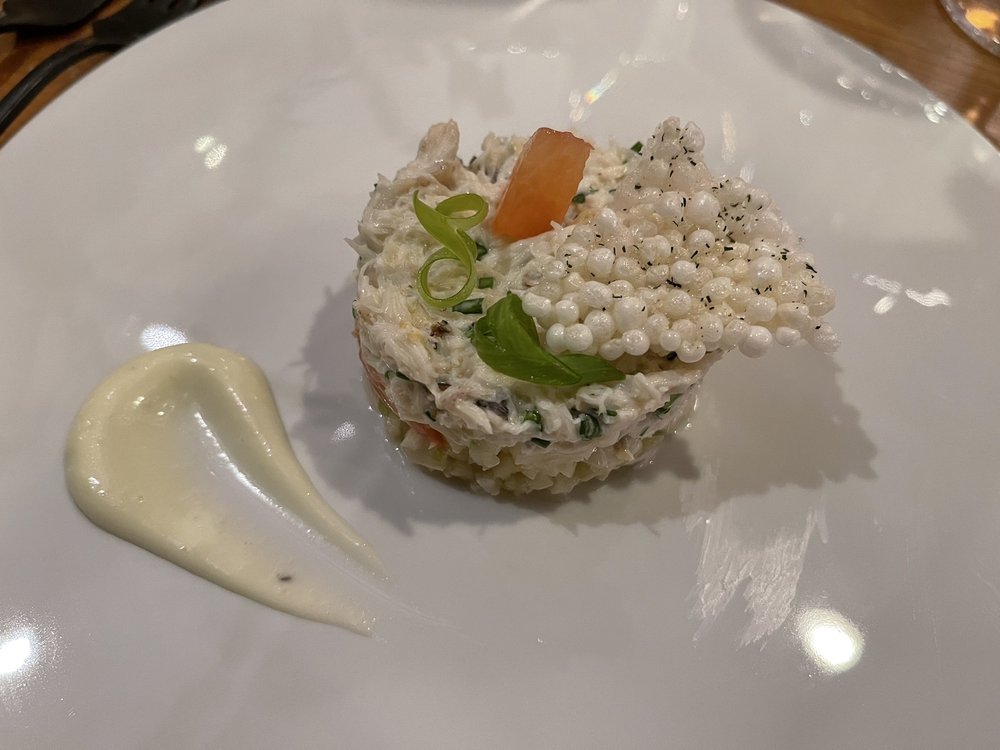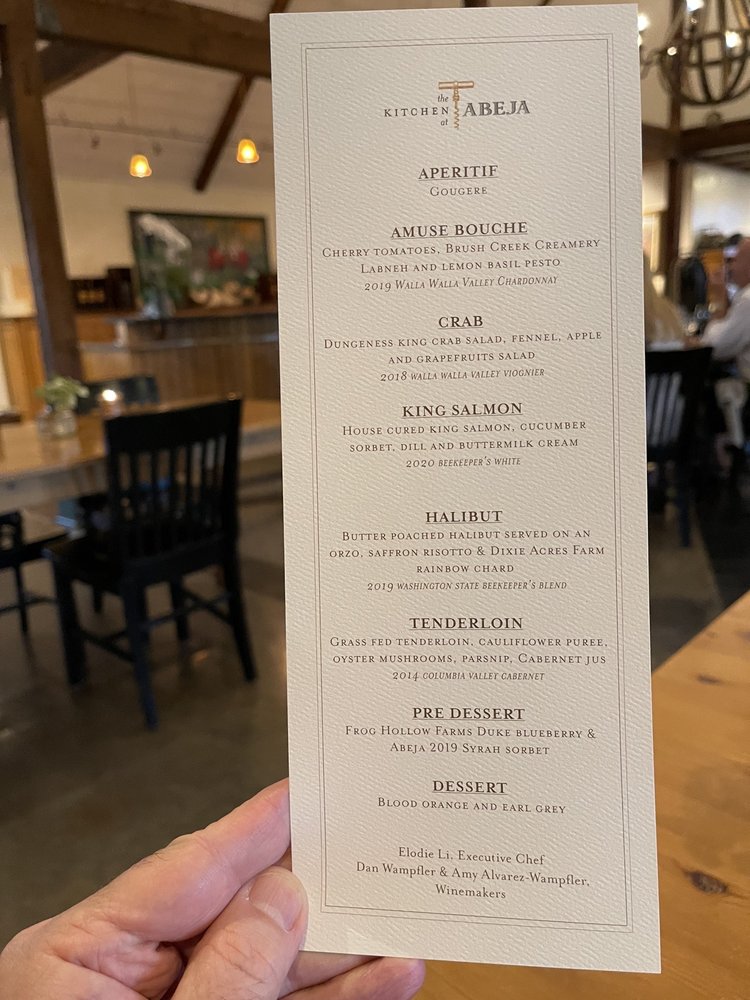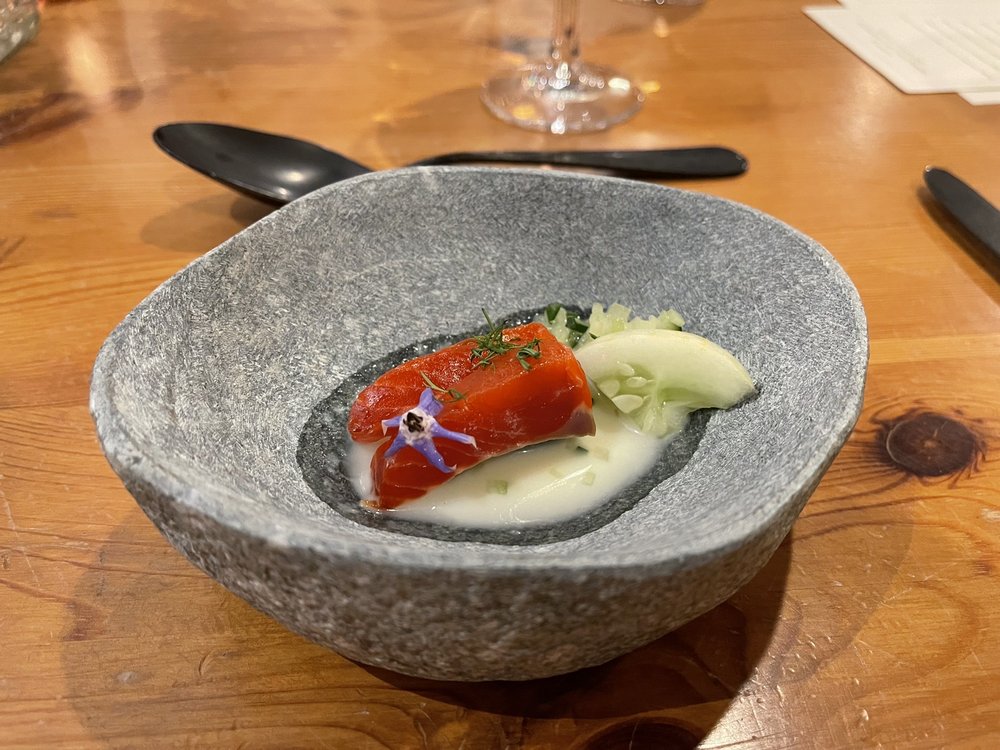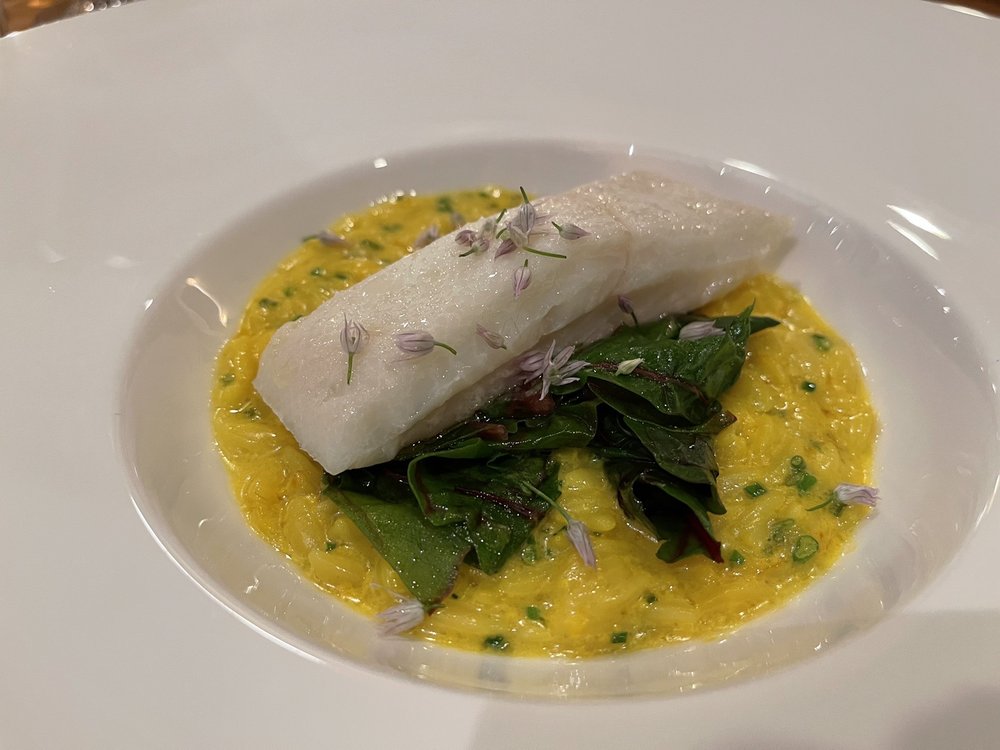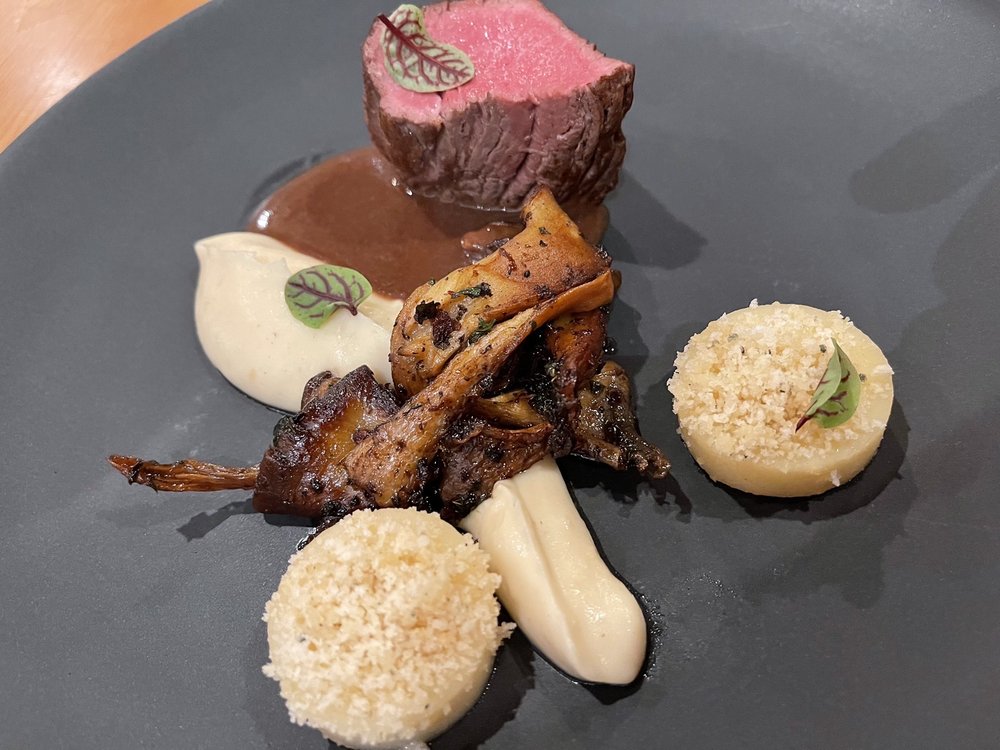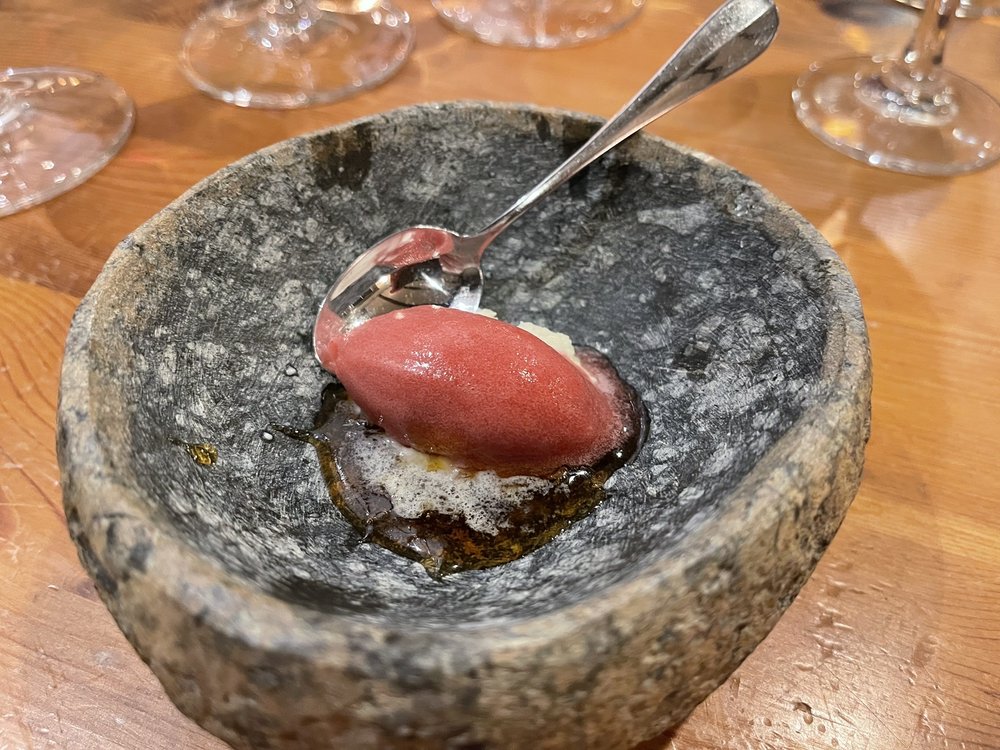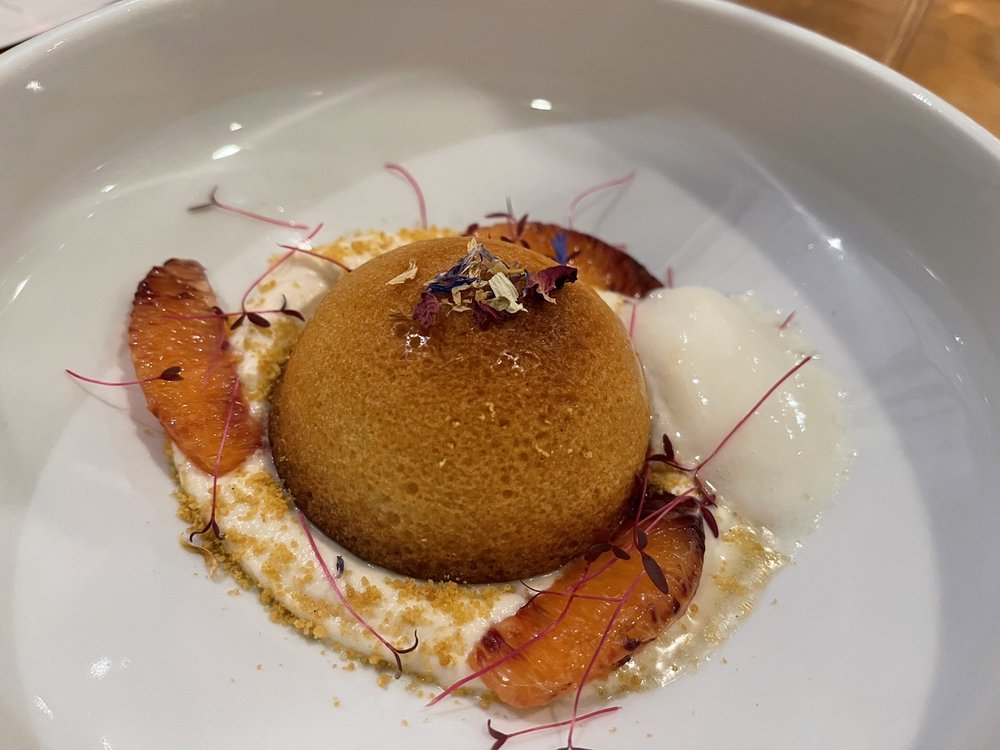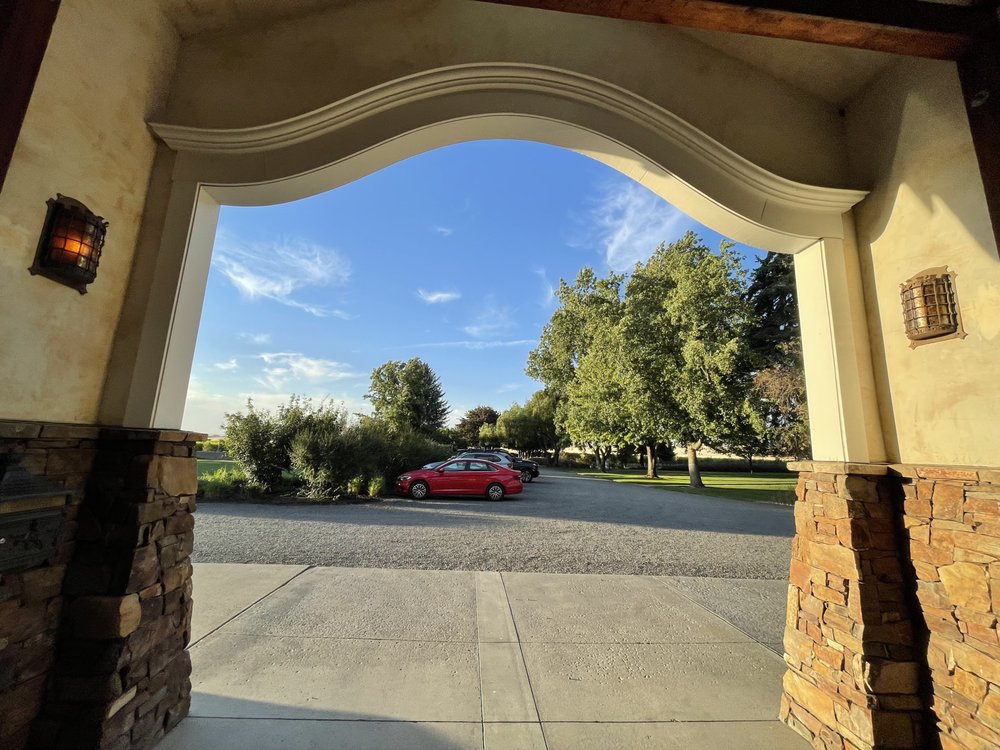 ***** (5 stars)
This restaurant just opened in July of 2021, and it's a bit hard to find until they add signage. It's not in the Inn at Abeja, but next to the winery. So when you go up the driveway and park you need to walk to the back and right.
For a restaurant so newly opened, they are doing a lot of things right, and I'm pretty sure this is the most upscale dining experience in Walla Walla. The dining room is under the experienced direction of Tom Uberuaga. Winemakers Dan Wampfler and Amy Alvarez-Wampfler also visited our table.
The tasting menu was created by Elodie Li, a young chef trained at Le Cordon Bleu in Seattle, and with Michelin experience in France. She also made a point of visiting diners' tables.
Highlights of the tasting menu included a wonderfully complex Amuse Bouche of cherry tomatoes, and a stunning dessert with flavors of blood orange and Earl Grey. Chef Li notes she isn't a pastry chef, but she certainly could be!
We also enjoyed the Tenderloin course, especially the oyster mushrooms in Cabernet jus.
As one would expect of a brand new restaurant, there were a few missteps, but nothing major. The dining room was much too bright, but Tom indicated dimmers were already being installed. It is also a bit noisy, but that may be addressed with some softer floor treatments. Service needs a little polish, and some dishes would have been better served on warm plates, but overall everything was quite good.
A wine pairing of Abeja wines is available and fairly priced, although a broader range of wines might find better matches with the food.
Over all I would say this is a must -stop restaurant for all foodies visiting Walla Walla.
The Kitchen at Abeja
2014 Mill Creek Rd
Walla Walla, WA 99362