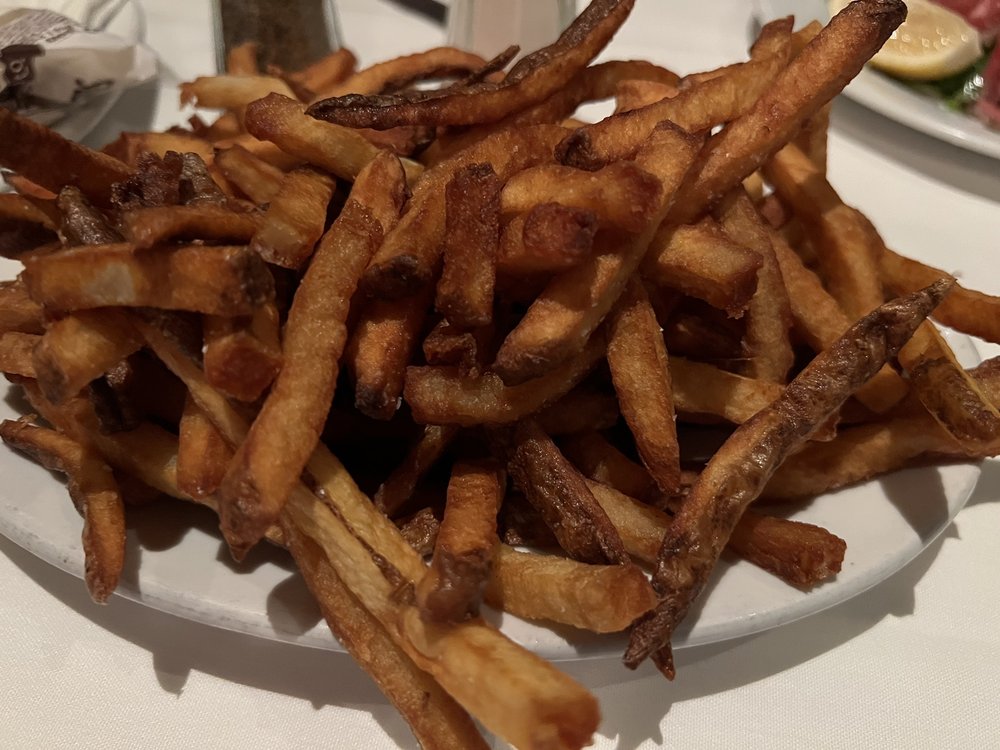 ***** (5 stars)
It's delightful to visit a traditional steakhouse that isn't part of a chain, and that maintains the aura and service that was a fixture of grand steakhouses before they became ubiquitous franchises.
Everything about Gallagher's is what I'm looking for, from the cozy booths to the subdued lighting, the sparkling central bar, and the professional yet friendly service.
We went after theater, and although the place was hopping, currently curtailed hours meant the kitchen was closing, so we limited our experience to a spectacular chilled seafood platter, some carpaccio, and some wonderfully crisp fries. Everything was terrific.
Prices are reasonable for NYC, and it was appreciated that there was a selection of half bottles of wine so we could each have our favorite.
We'll definitely make this a regular stop during visits to the theater.
Gallaghers Steakhouse
228 W 52nd St
New York, NY 10019