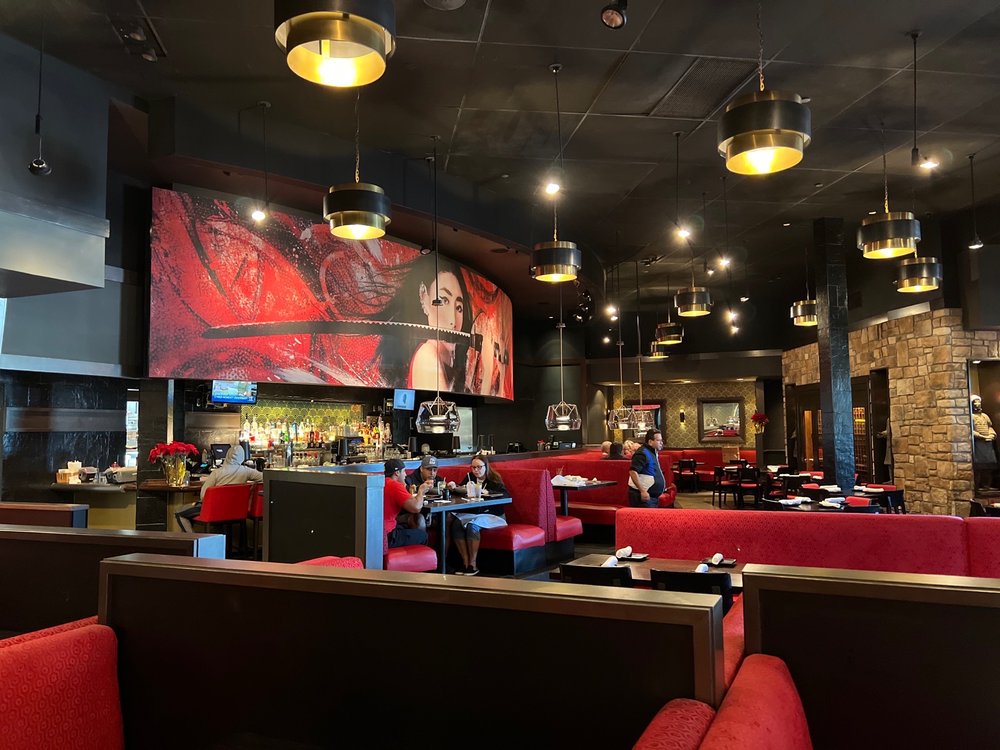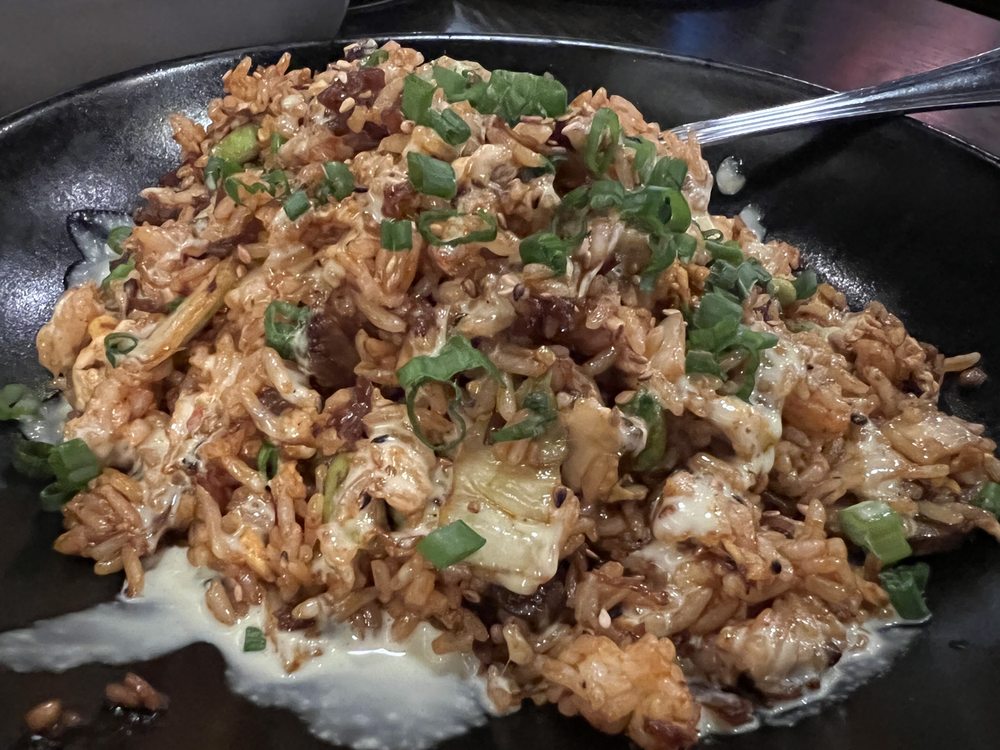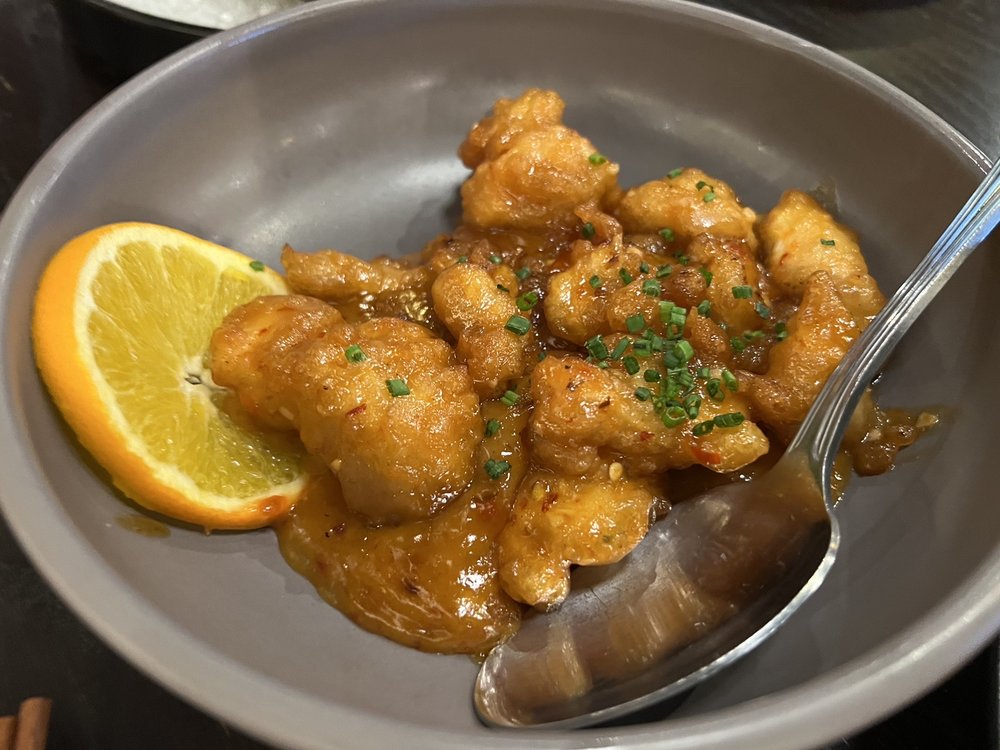 **** (4 stars)
I love the decor of all PF Chang's, and this is one of my favorites. It's themed, yet tasteful, dramatic yet not distracting.
It had been a few years since I'd been to this location so I thought I'd check it out. The menu is largely unchanged, which is not a bad thing; when you're doing something well, keep doing it.
We started with the shrimp dim sum, sauteed and served still sizzling on a hot metal platter. They were excellent, especially with the sauce, which was thoughtfully served on the side to keep the potstickers crisp.
We always have to have the Northern Style Short Ribs. They're generously meaty ribs with a Chinese five-spice rub. I missed the ramekin of sweet and salty spices they used to be served with, but they're still great.
The orange chicken was a generous serving for the lunch size, but the orange sauce had turned the chicken's coating a bit mushy. I would order this sauce on the side next time.
A special was the Short Rib Fried Rice. I think it was the best thing I've ever had a PF Chang's! In addition to the beef, there were mushrooms, kimchee, edamame, and a wonderful wasabi cream sauce. I had to force myself to stop eating this!
Service was friendly and speedy.
P.F. Chang's
4200 Conroy Rd
Orlando, FL 32839