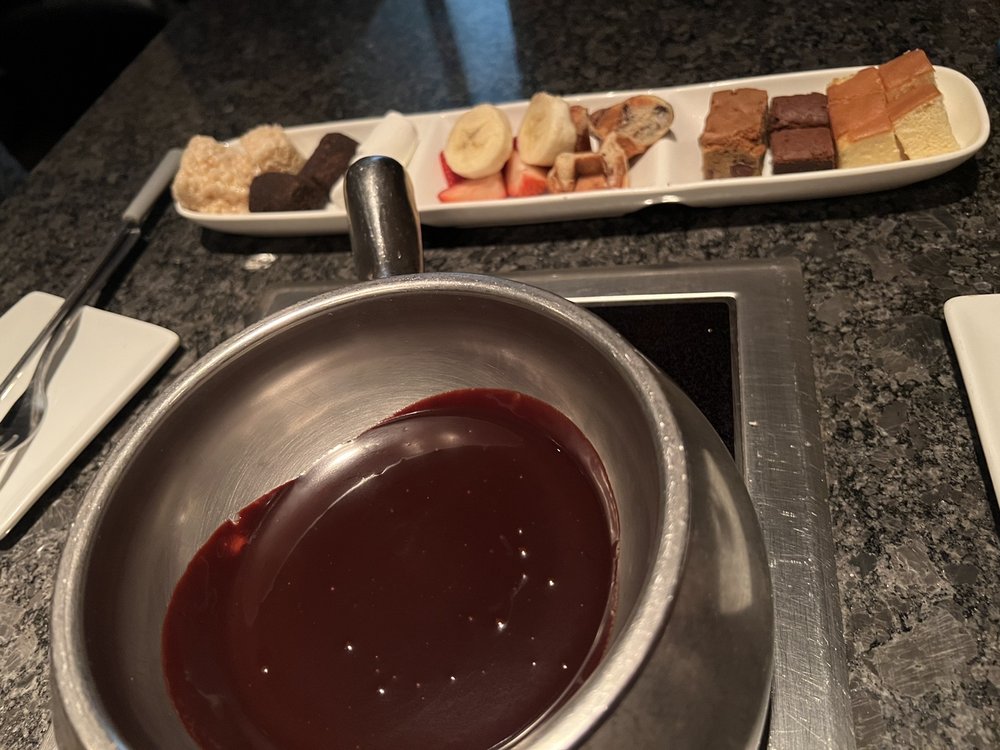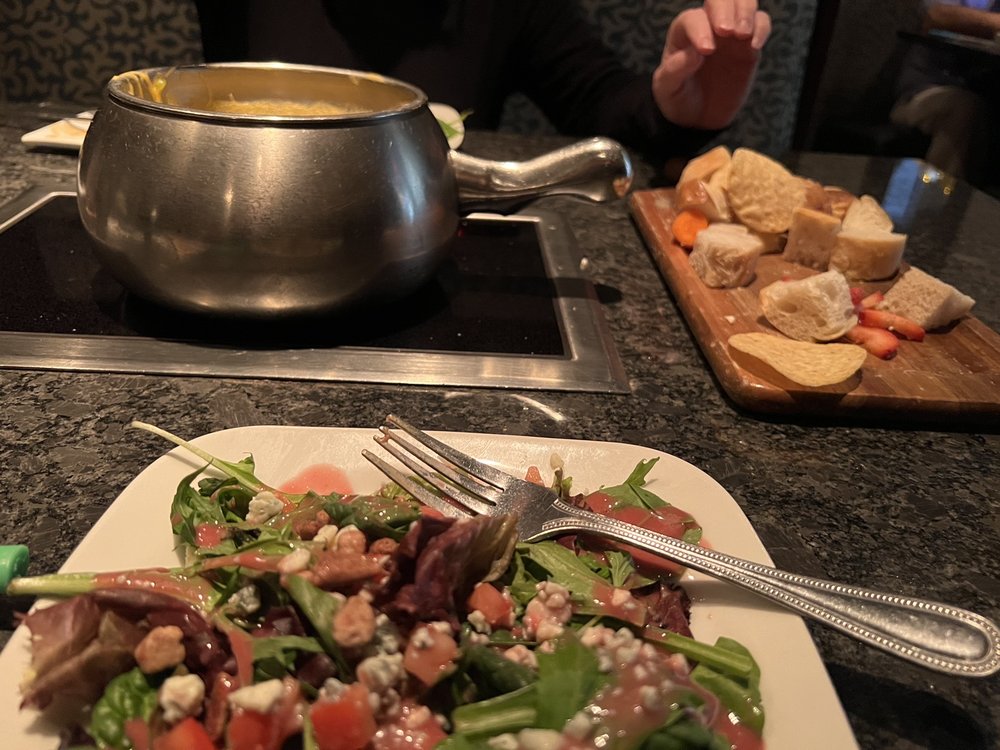 ***** (5 stars)
I love cheese fondue, but I'm not a fan of boiling food in broth or oil, so I was delighted to discover that The Melting Pot now has a grilling option for the entree.
We had the Big Night Out dinner for two. We started with the fiesta fondue, which had some nice crunchy jalapeno bits in it. The California salad and strawberry pecan salad were both good, somewhat similar, but differing by type of greens and dressing.
Our entree included Filet Mignon, Teriyaki-Marinated Steak, Chicken, Shrimp, Salmon, and a pasta that we subbed for Potstickers because they grill better. My favorite was the Teriyaki-Marinated Steak.
For dessert, we selected a plain dark chocolate fondue. I particularly liked the crunchy chocolate chip waffles that came with it for dipping, but there is also the usual area of fruits and baked goods.
I recommend the Classic Pairing, four wines well-selected to match each course, at a reasonable price.
We went for lunch the day before Mother's Day, so it was very busy, and I have to say you couldn't tell. Tom, the manager, and Harrison, our server had everything totally under control. It was a great experience.
The Melting Pot
7549 W Sand Lake Rd
Orlando, FL 32819