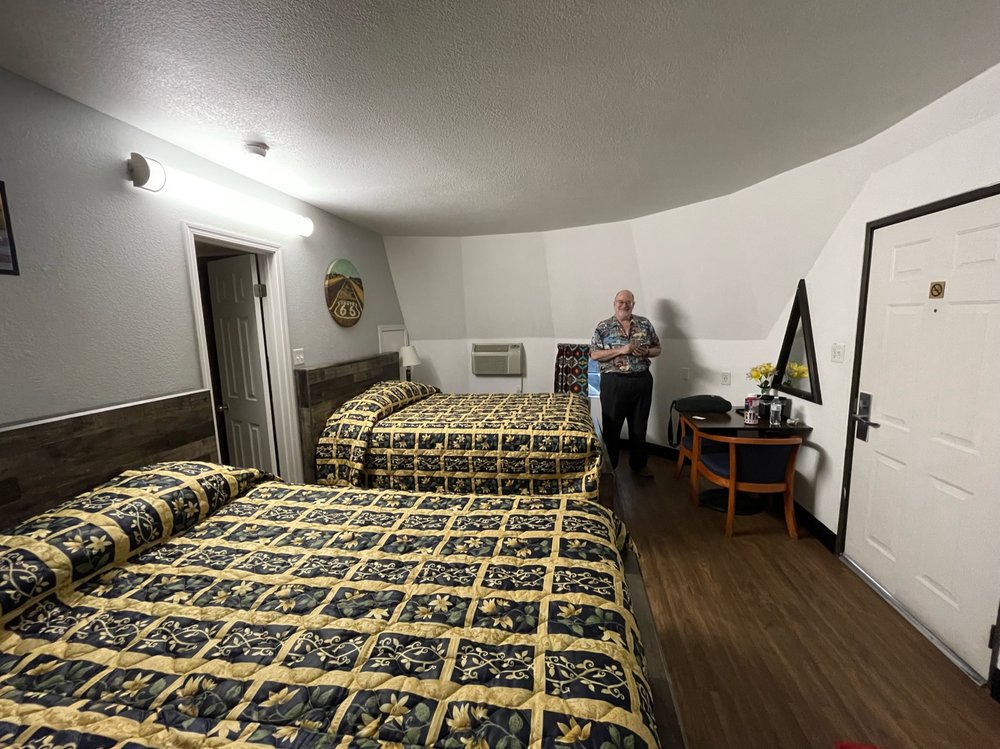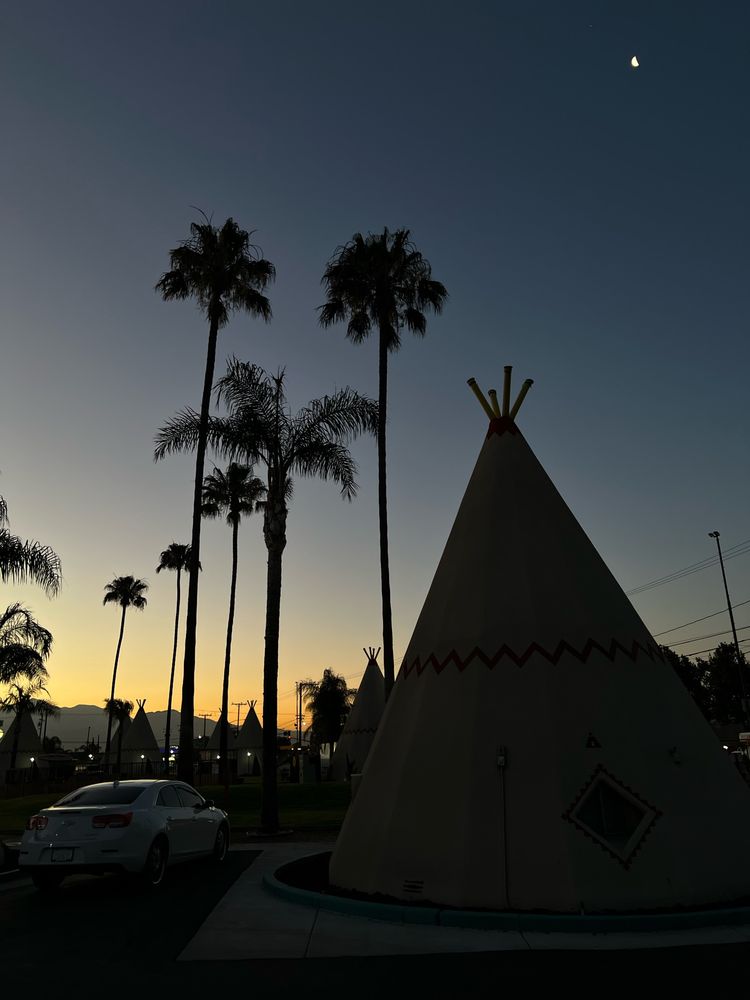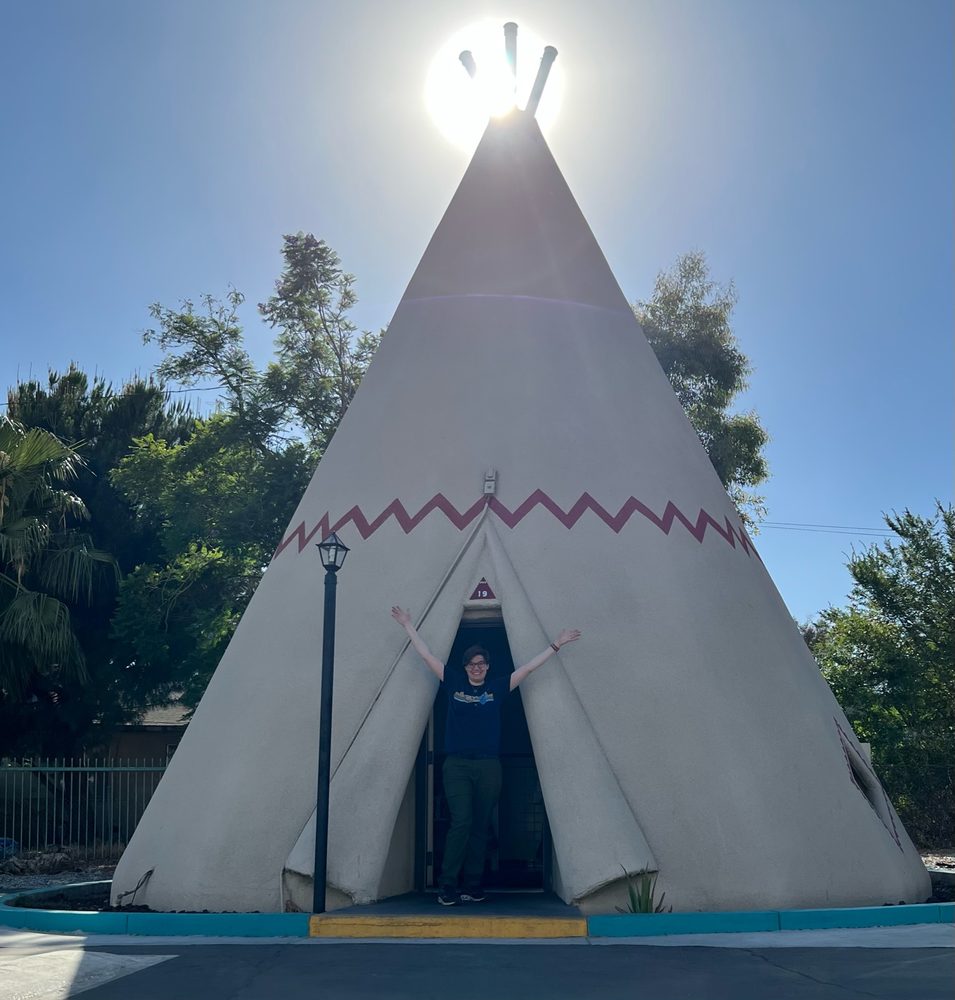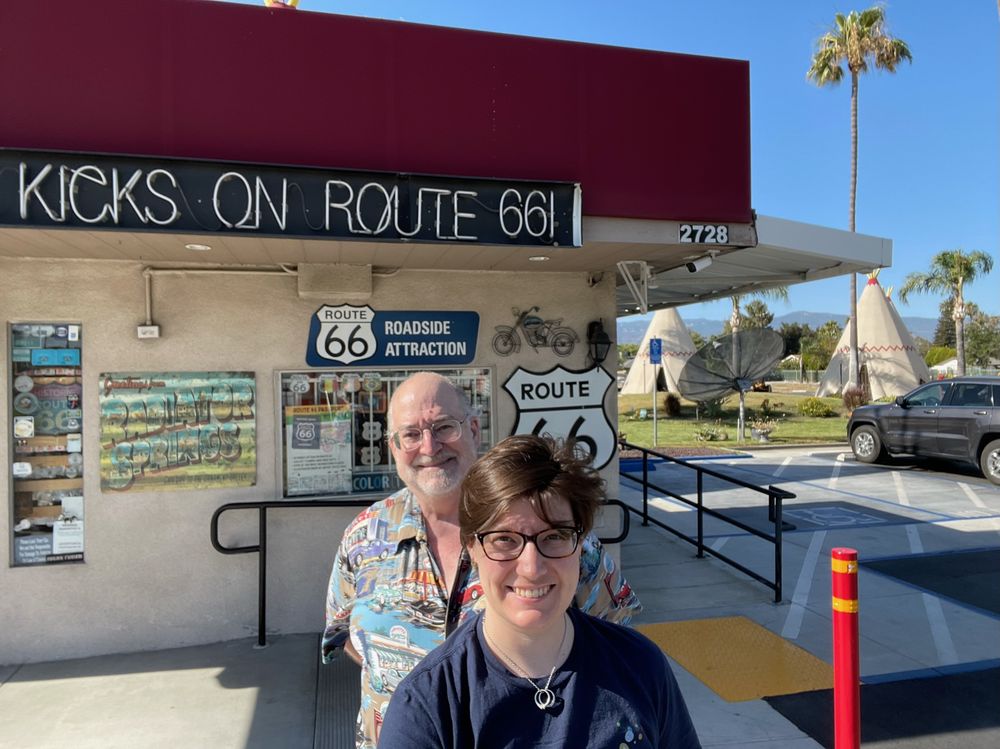 ***** (5 stars)
I was not expecting the rooms to be that great and selected this place solely for the experience, but actually they are quite nice. Surprisingly spacious and very clean. And of course some great photo ops!
Front desk staff is very friendly.
If you go, be sure to get food at Howard's Donuts, almost next door. Great breakfast sandwiches and donuts and coffee!
Wigwam Motel
2728 E Foothill Blvd
San Bernardino, CA 92410