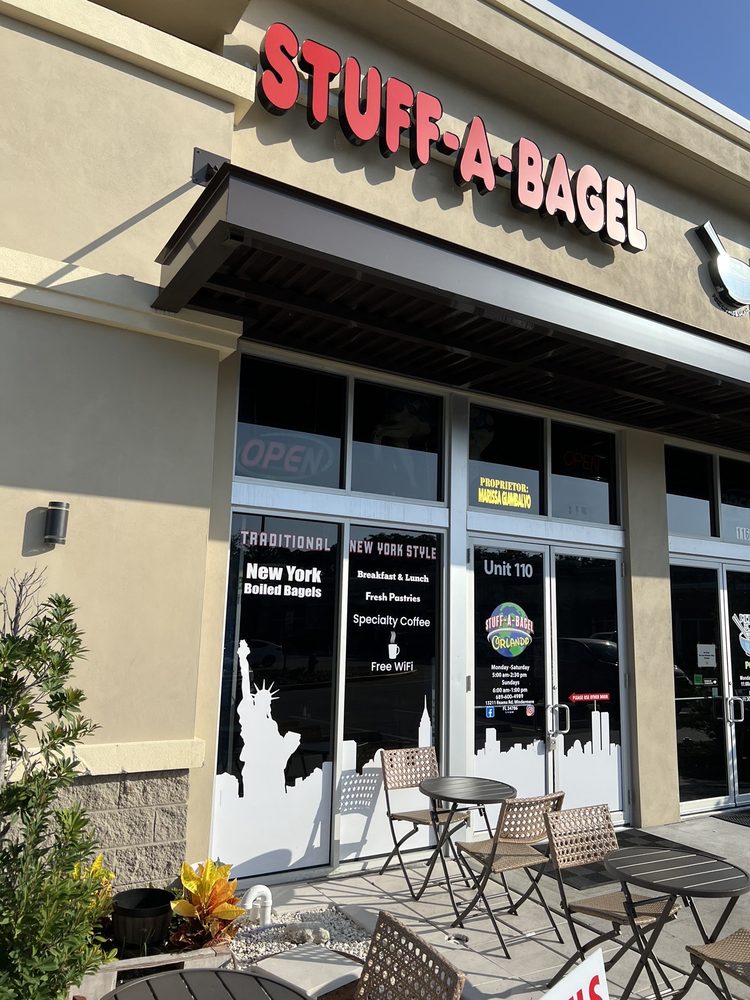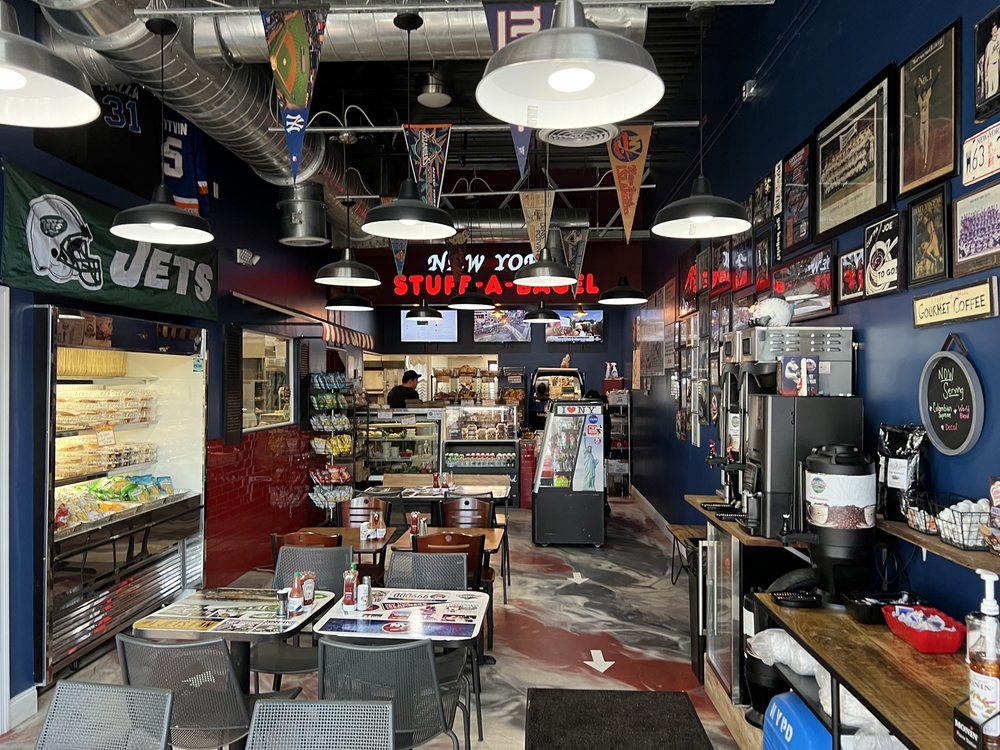 ***** (5 stars)
I was impressed how cozy this place was. I was expecting just another strip mall counter place, but the decor and vibe is great. I just had an everything bagel and coffee, and both were excellent, and inexpensive.
There are a wide variety of bagel sandwiches and other creations, plus house-baked pastries. I'll go back for lunch and check them out.
Kudos for offering good coffee in three varieties (Colombian, world blend, and decaf) and providing add-ons for free at the coffee counter, rather than creating a bunch of milk and sugar-infused concoctions and charging three times as much!
Stuff-A-Bagel
13211 Reams Rd
Windermere, FL 34786