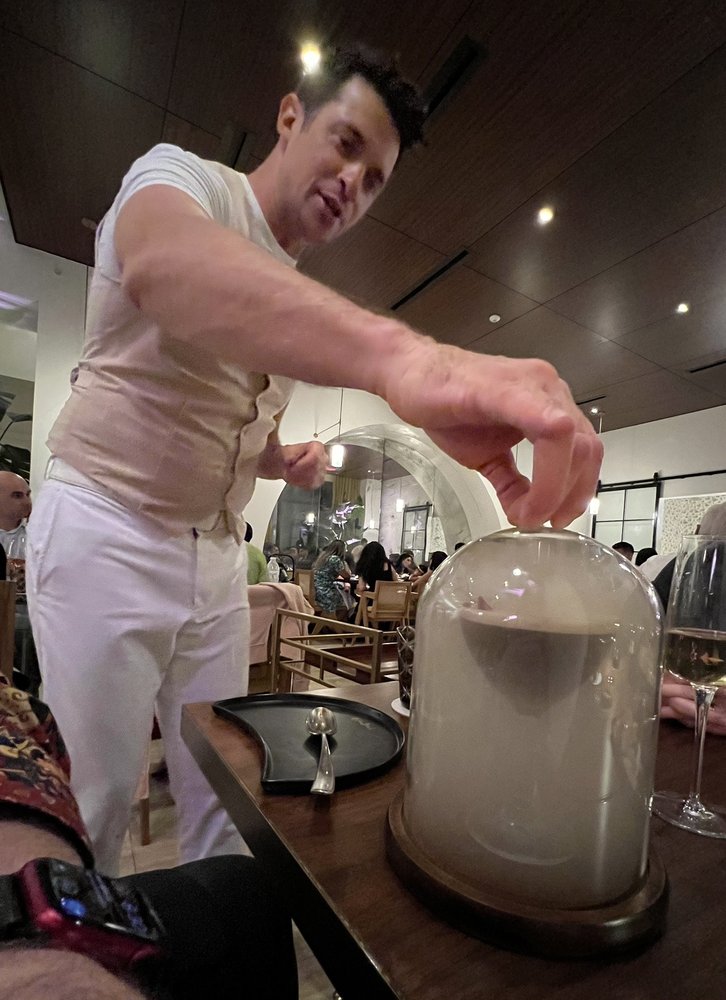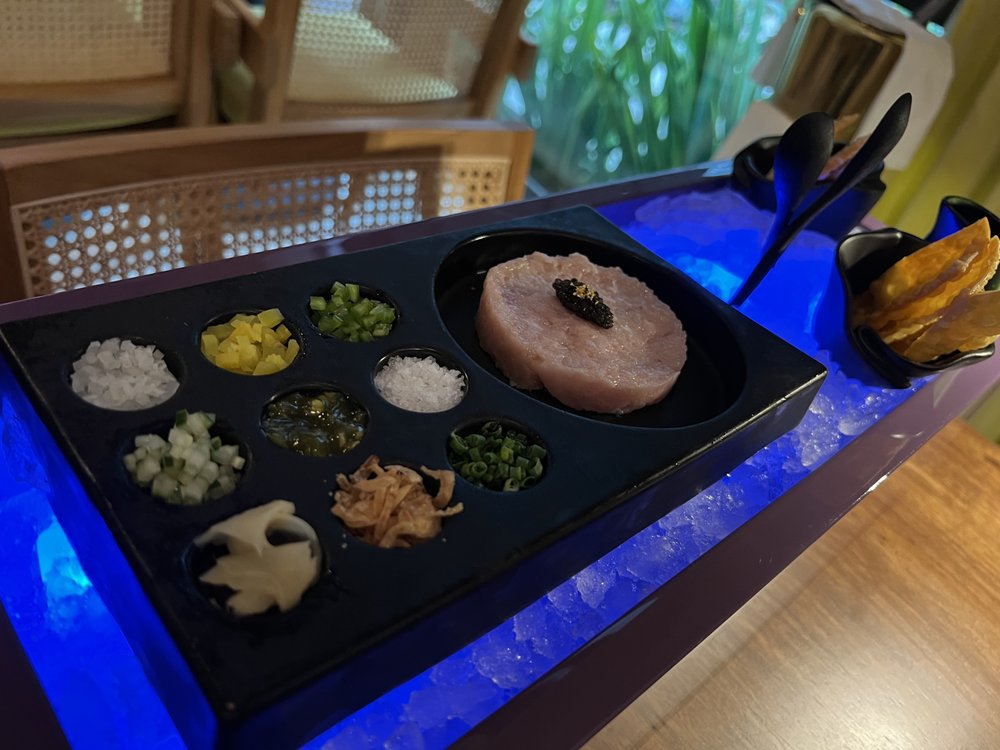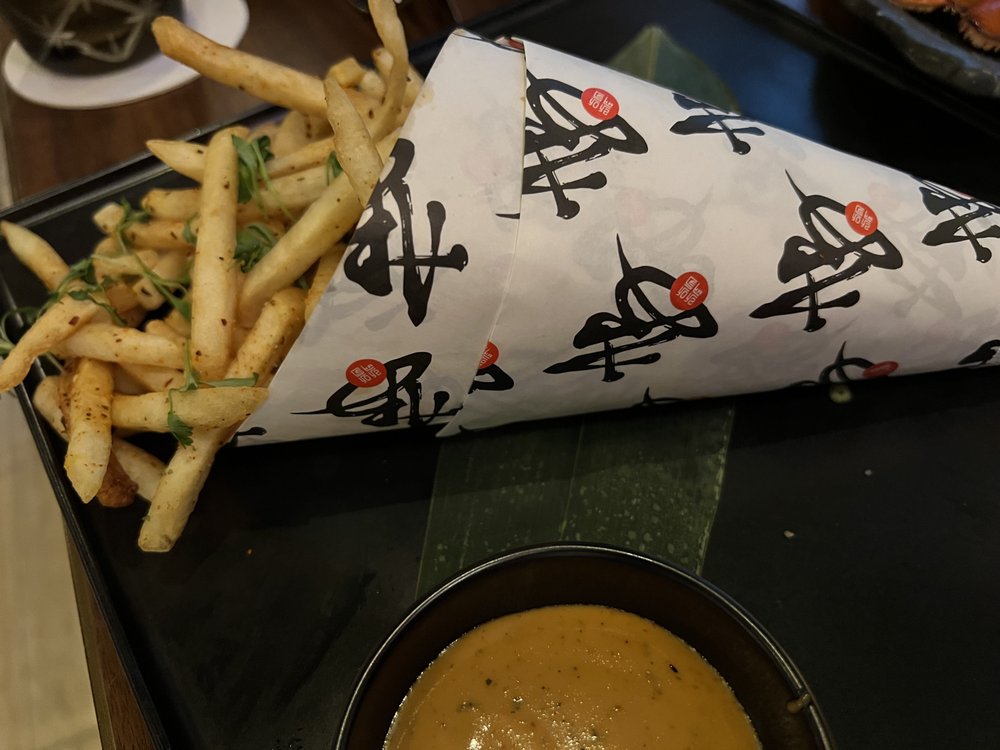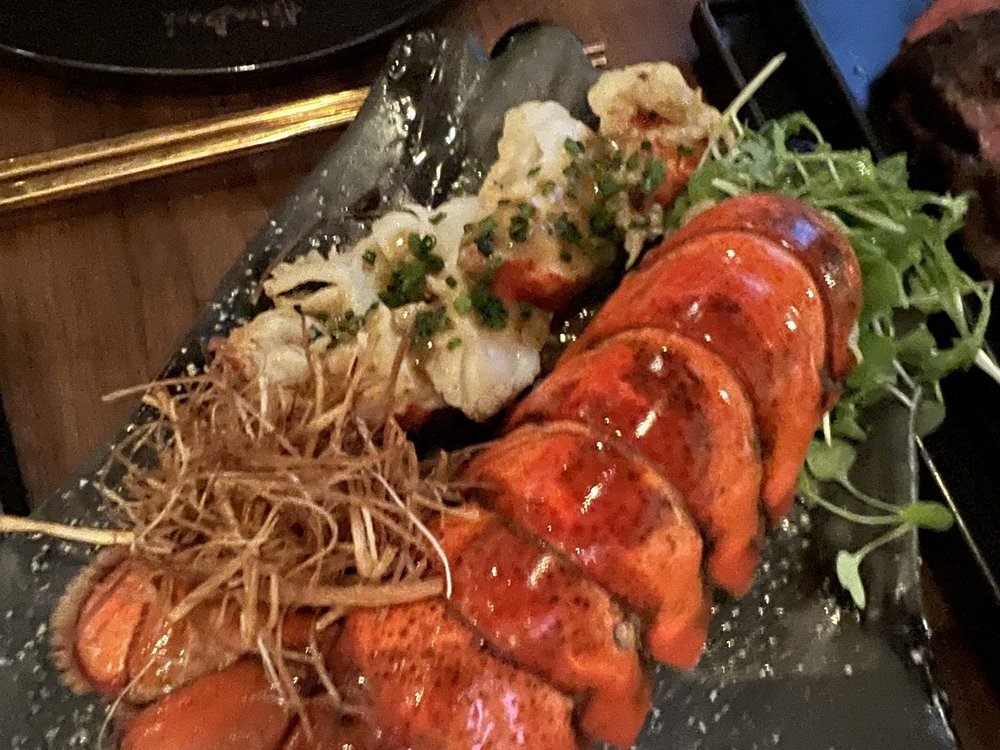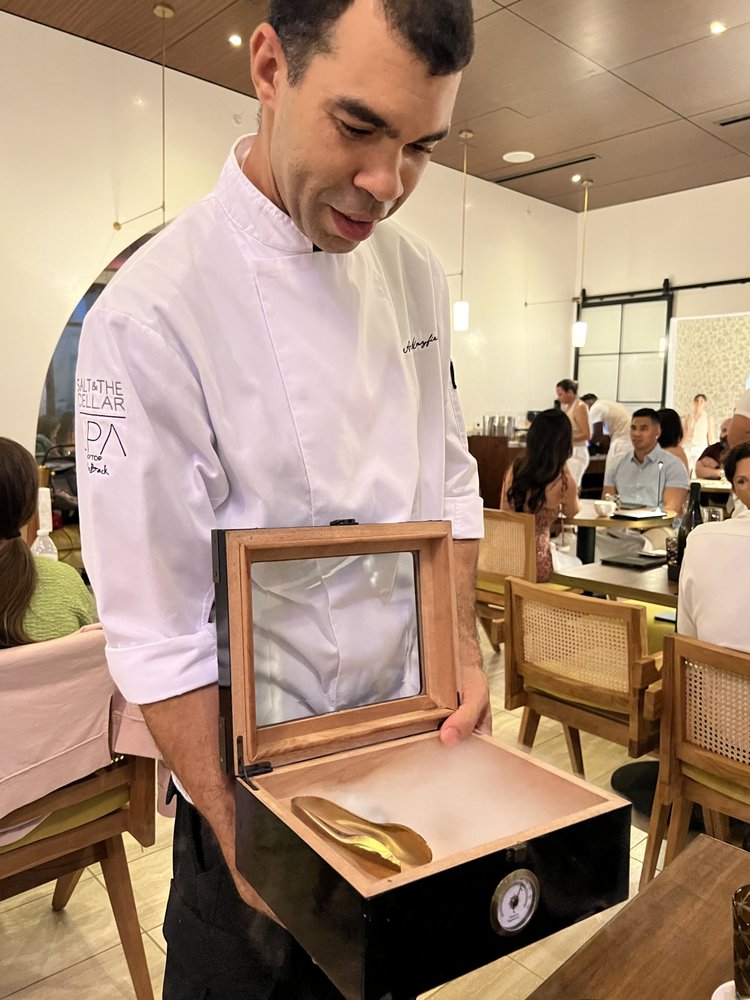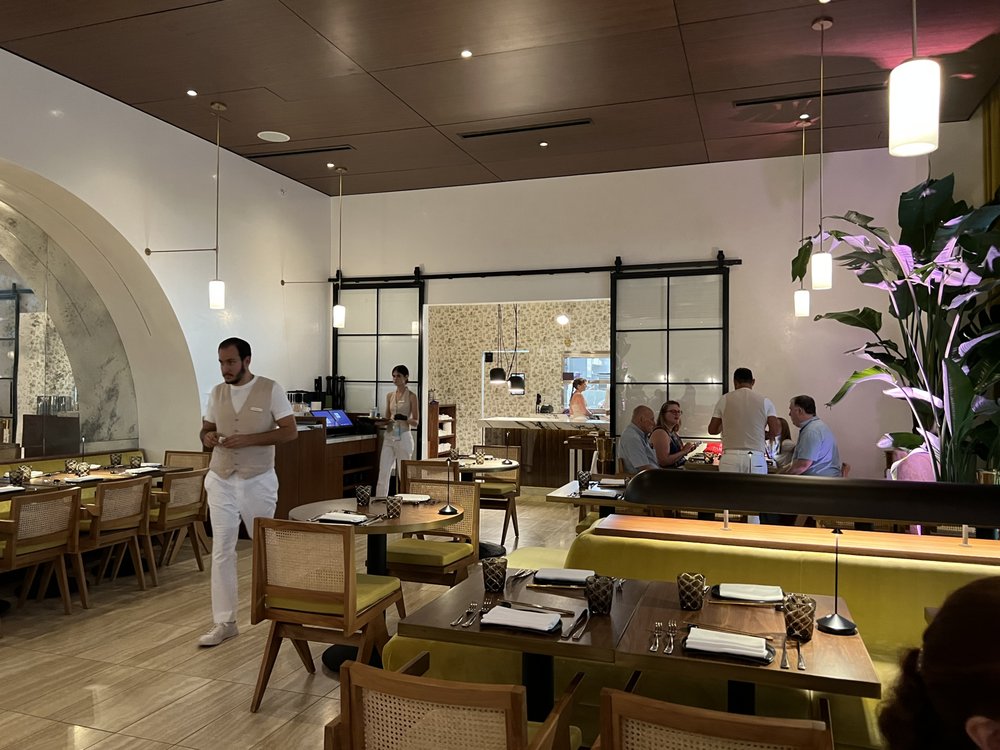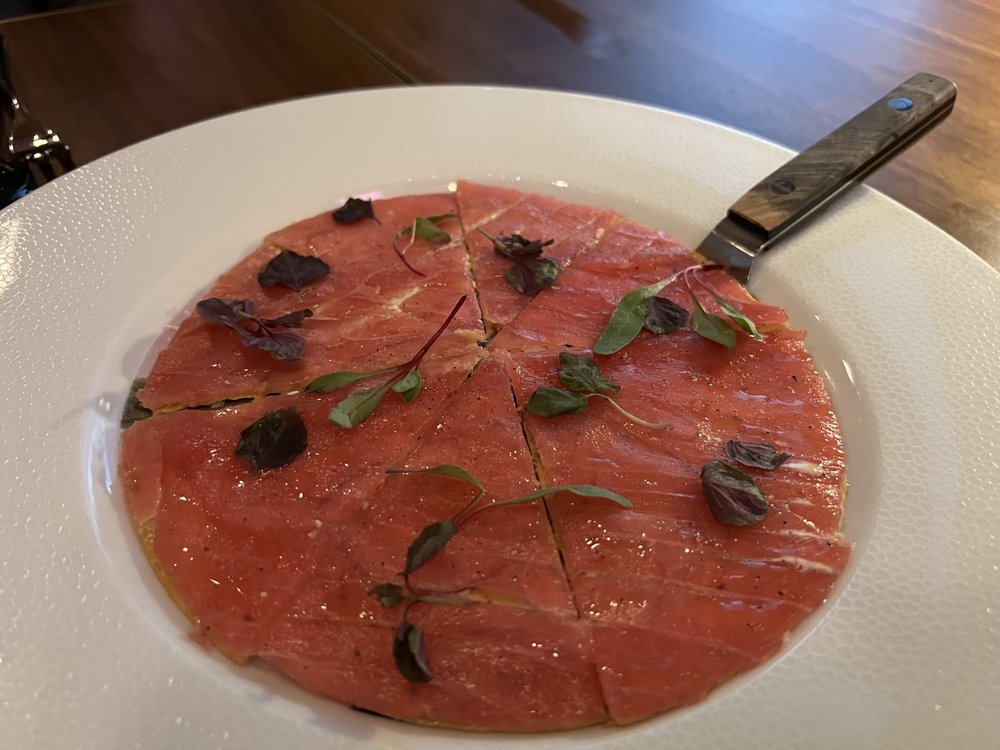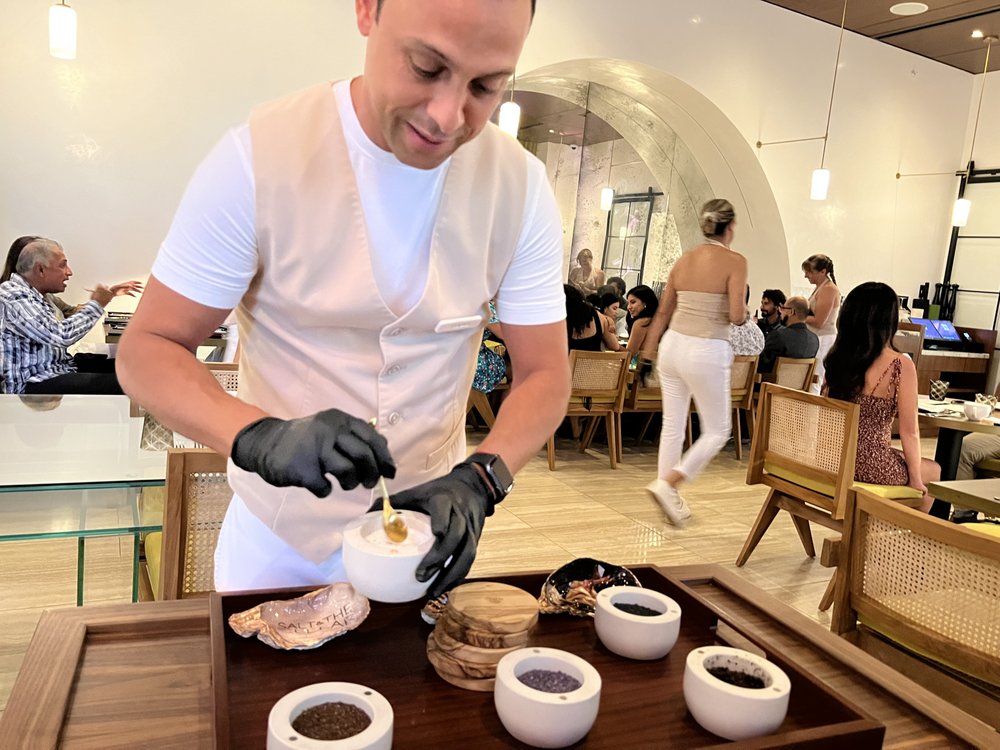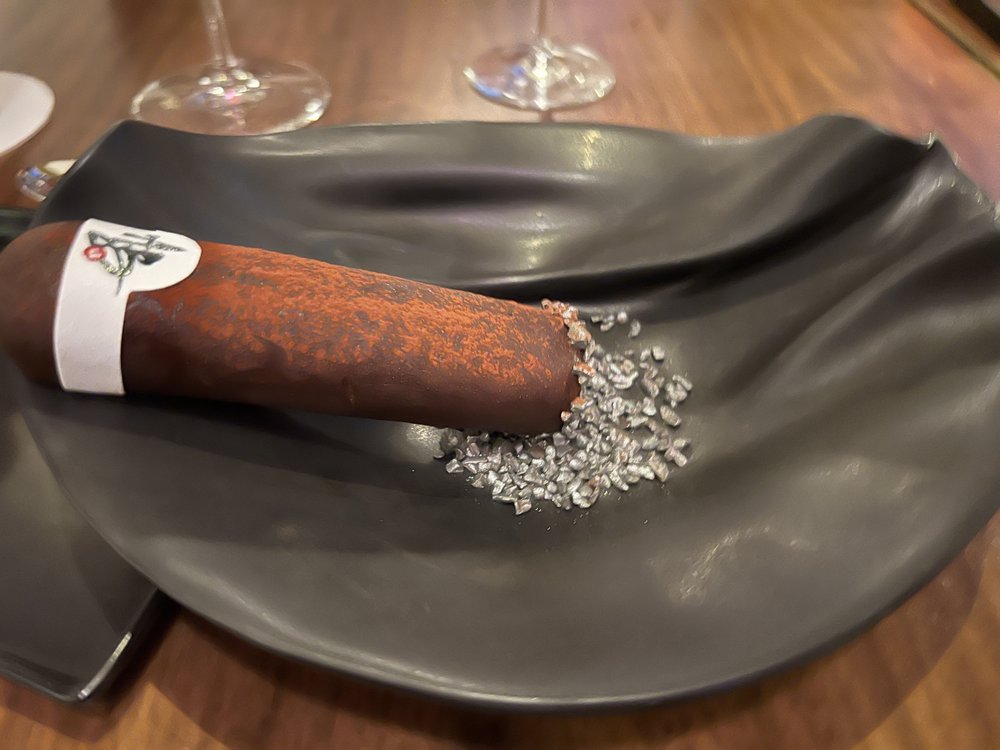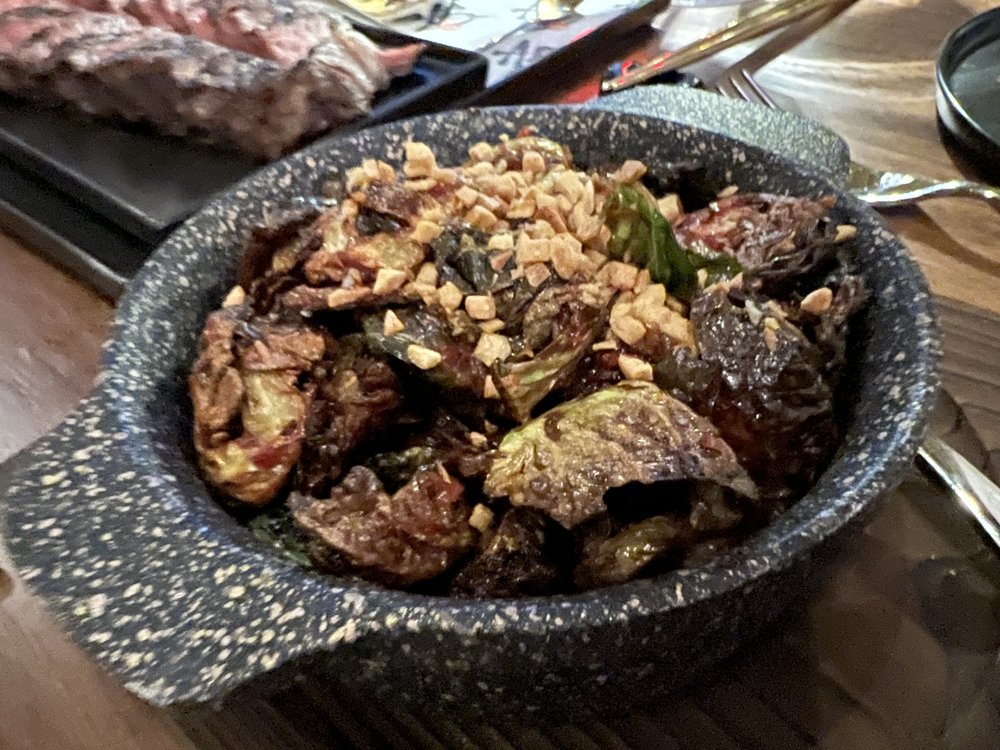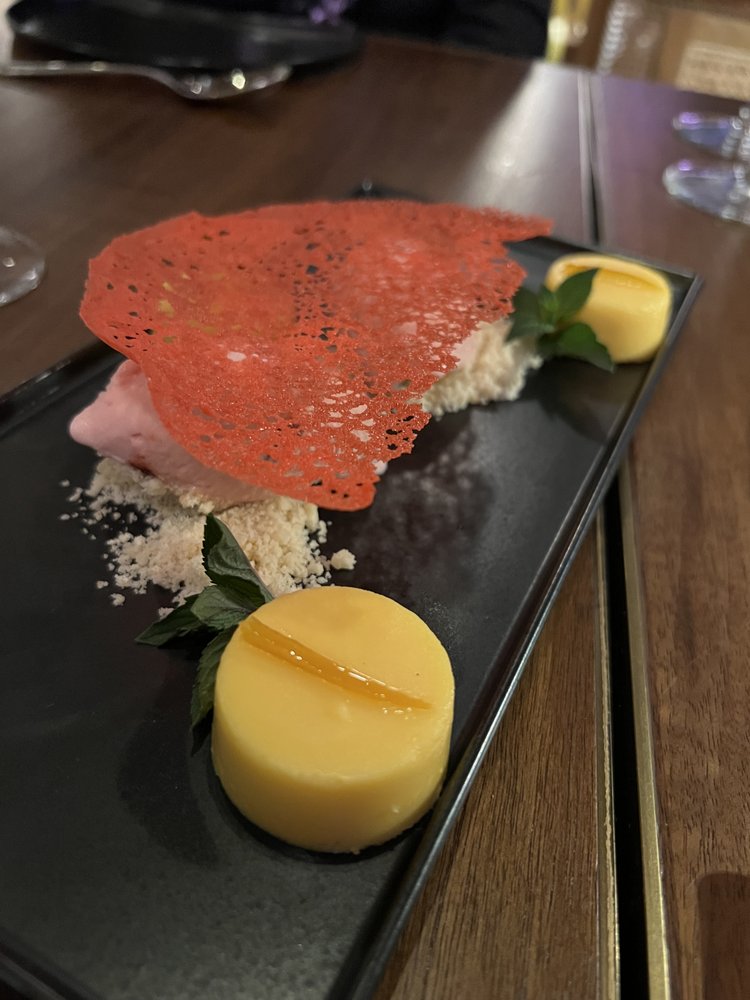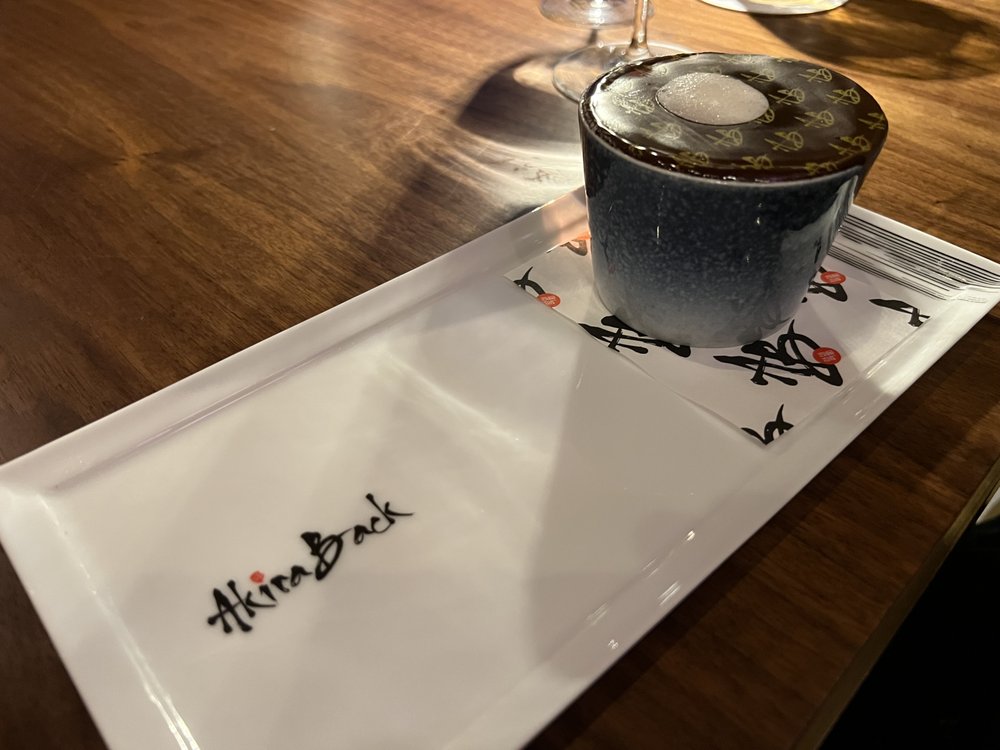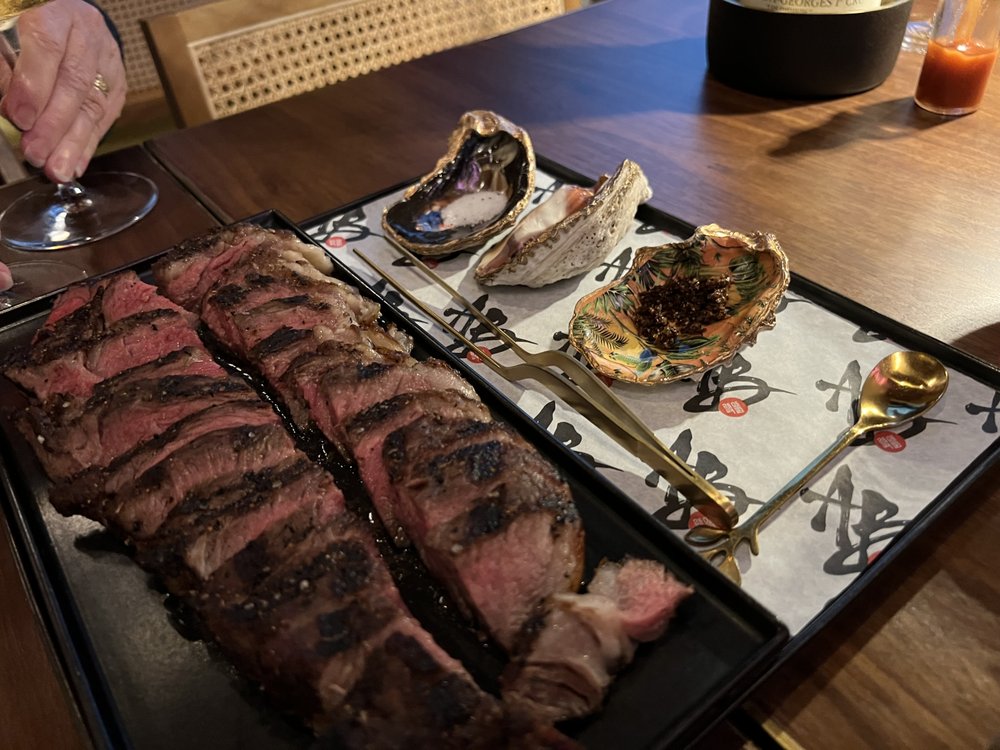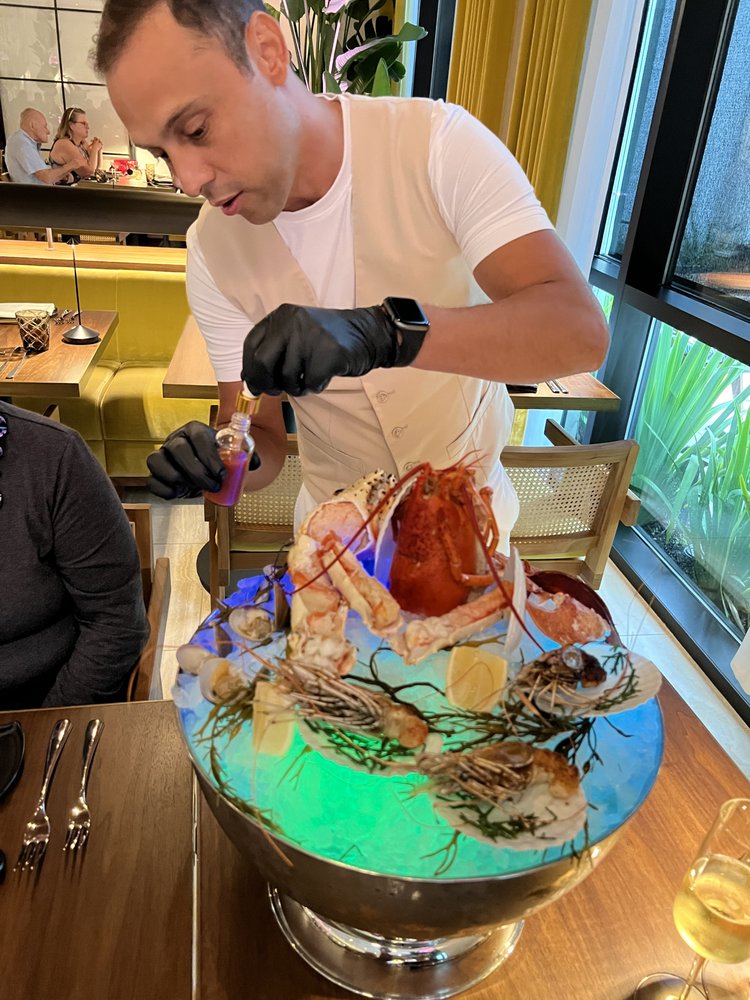 ***** (5 stars)
It's about time that Orlando had another true fine dining restaurant! Amid a sea of steakhouses, Salt & The Cellar stands out as one of the few truly great restaurants in Central Florida.
With just the right touch of Japanese and Asian flair, and a lot of creativity in presentation, Salt & The Cellar surprises with almost every dish. The menu is designed to be shared, which invites one to try almost everything, and our party of three took up the challenge.
We started with an off-menu seafood assortment that surpassed any seafood tower I've encountered, with generous portions of lobster and crab, and the most delightfully flavored little clams.
Then we progressed through an assortment of starters: an impressive tableside preparation of tuna tartare mixed tableside like some elaborate guacamole; wagyu tacos with just the right amount of spicy kick; a delicately plated tuna pizza (this was the only item of the meal we didn't care for, it having been overwhelmed with truffle oil).
Then it was on to a generous portion of delicious New York strip, already sliced for easy eating with chopsticks, and served with our choice of three salts (the smoky and coffee-flavored salts are standouts).
Sides accompanying the steak included kimchi Brussels sprouts (which were delicious, but more about toasted garlic than kimchi, I thought) and Togarashi fries (wonderfully seasoned, although the paper cone they were served in couldn't keep them hot).
Three desserts were on offer, and all three were delightful. The most unique was the "Cigar" which was passion fruit ice cream in a dark chocolate wrapper with coffee-flavored "ashes". Even the cigar band was edible!
One surprising aspect of the restaurant (and the whole hotel, for that matter) is that it offers no alcohol. Of course, you are welcome to bring your own wines, and we were delighted to find that the glassware and wine service were top-notch.
There are also a half dozen "mocktails" on offer. The espresso and citrus "Where Clouds End" was a particular stunner, served in a bell jar full of hickory smoke.
Service was Michelin level. Our main server, Randi, was an enthusiastic delight.
Best of all, I no longer need to be embarrassed when people ask me where to go for fine dining in Orlando. This is the place.
Salt & The Cellar By Akira Back
3001 Sherberth Rd
Kissimmee, FL 34747
https://www.yelp.com/biz/salt-and-the-cellar-by-akira-back-kissimmee