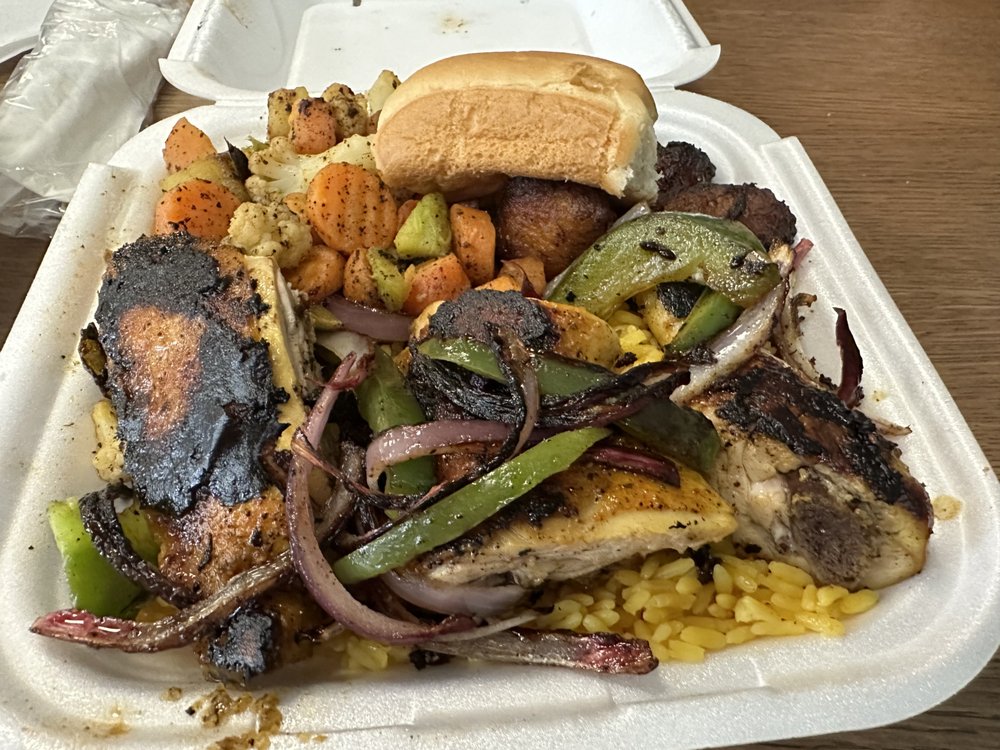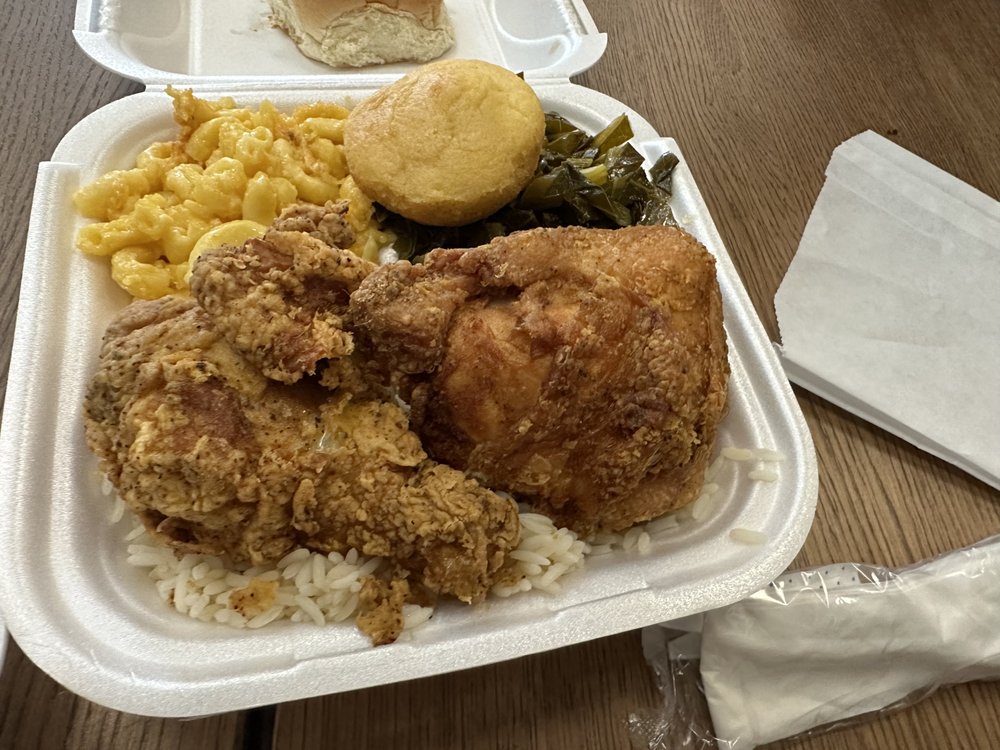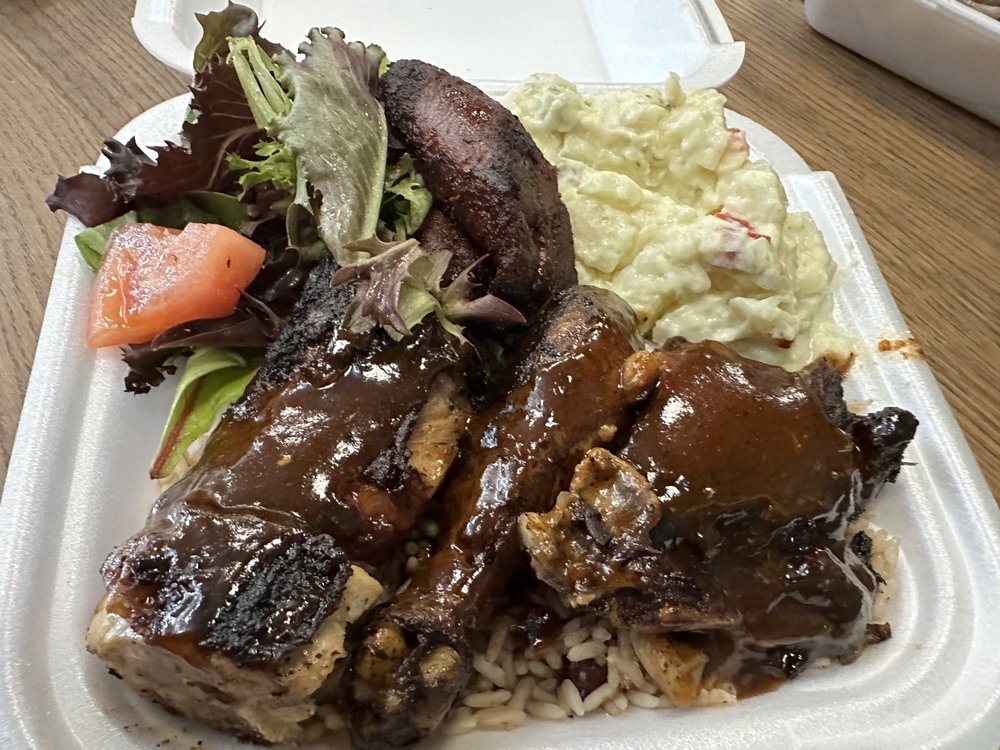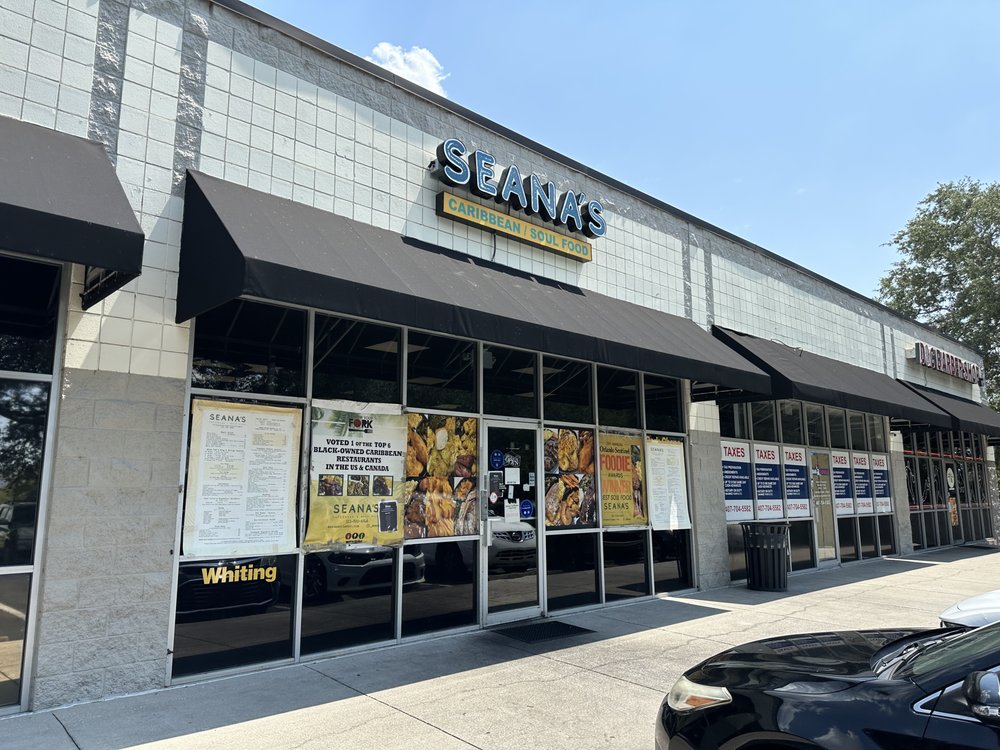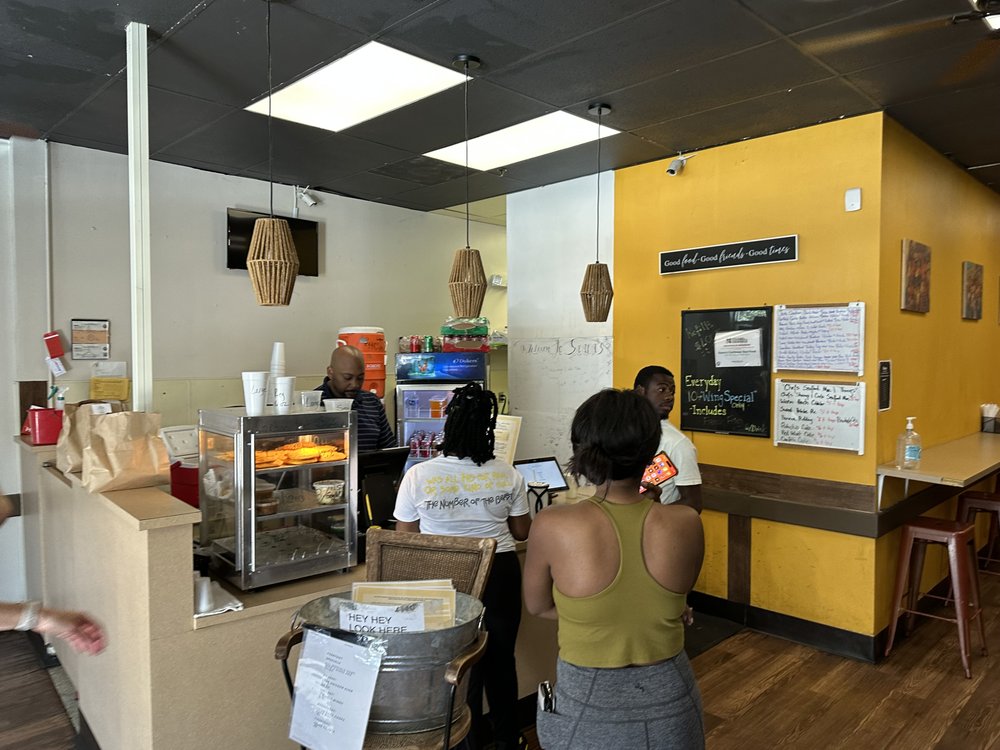 ***** (5 stars)
This is a great place for Caribbean and soul food. You order at a counter, and then there are two long tables inside, or you can get your food to go.
The menu is very extensive. It's remarkable about all the different items coming out of the small kitchen.
We tried three different types of chicken, and they were all good: fried chicken, jerk chicken, and lemon pepper chicken. My favorite was the jerk chicken, which was unusual in that in addition to the jerk seasoning it also had a spicy sort of barbecue sauce.
Each dish comes with your choice of rice (the rice and peas was great) and two sides. Excellent potato salad.
I'm looking forward to returning and exploring more of the menu.
Seana's
719 Good Homes Rd
Orlando, FL 32818