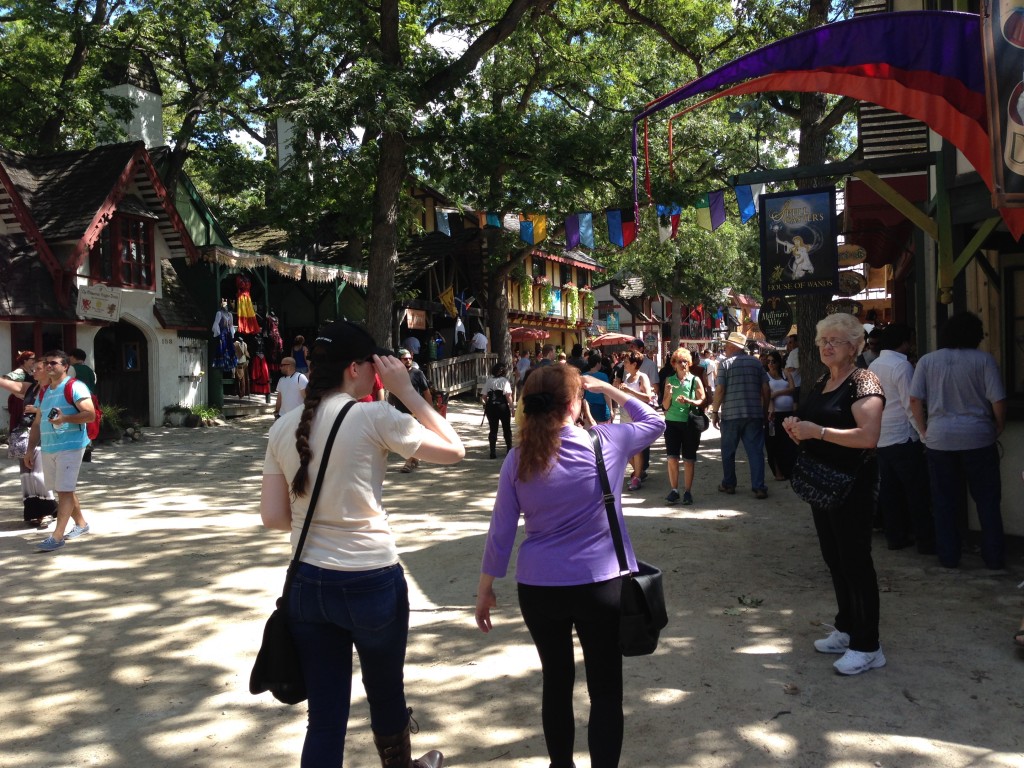 ***** (5 stars)
Having grown up in Southern California in the 1970s, I thought I knew what a Renaissance Faire was: a collection of tents and small booths set up temporarily on sprawling farmland.
Bristol Renaissance Faire is something completely different, and closer to an entire theme park than a temporary attraction.
Scattered beneath giant shade trees, and wandering its was over gentle hills, through glens and at one point even across a pond, the fair is comprised of more than 100 permanent structures, each uniquely themed as a period building.
Many attendees wear costumes, and fantasy attire is almost as popular as period dress, however most people just wear regular clothes, so you don't need to feel self-conscious if you don't look like a fairy.
Handicrafts and food, in many cases themed to the era (not sure about the medieval french fries) make for a delightful day.
Note that lines to get into the parking area can be VERY long, so plan to arrive early in the day, especially if it's hot.
This is definitely a must-visit annual attraction.
Bristol Renaissance Faire
12550 120th Ave
Kenosha, WI 53141
(847) 395-7773
http://www.yelp.com/biz/bristol-renaissance-faire-kenosha-2