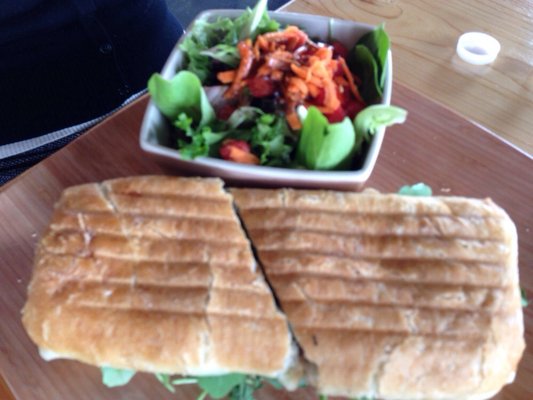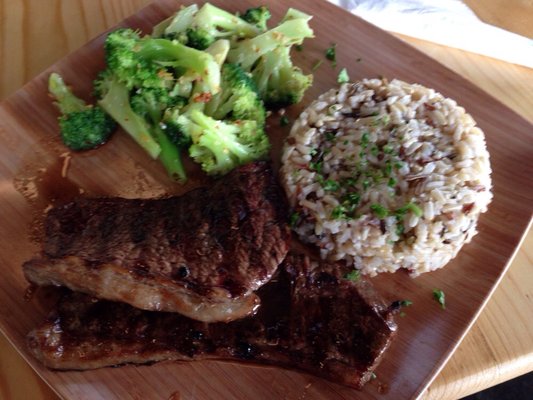 **** (4 stars)
This is a welcome addition to the vegetarian dining scene in southwest Orange County, which has been pretty sparse. But despite the name this isn't a vegetarian restaurant. The majority of offerings actually include a protein.
The menu is divided between salads, panini sandwiches, and melts made on a naan-like bread. I wasn't too happy with my special of the day, a flank steak that was done with too little seasoning, although the accompanying broccoli was good. But my companions enjoyed their sandwiches.
The space is all hard surfaces, so it can be pretty loud, even when only a third filled. But the service is quick and friendly, making it a good lunch choice.
Green Kitchen
7055 S Kirkman Rd
Ste 126
Orlando, FL 32819
(407) 413-5005
http://www.yelp.com/biz/green-kitchen-orlando