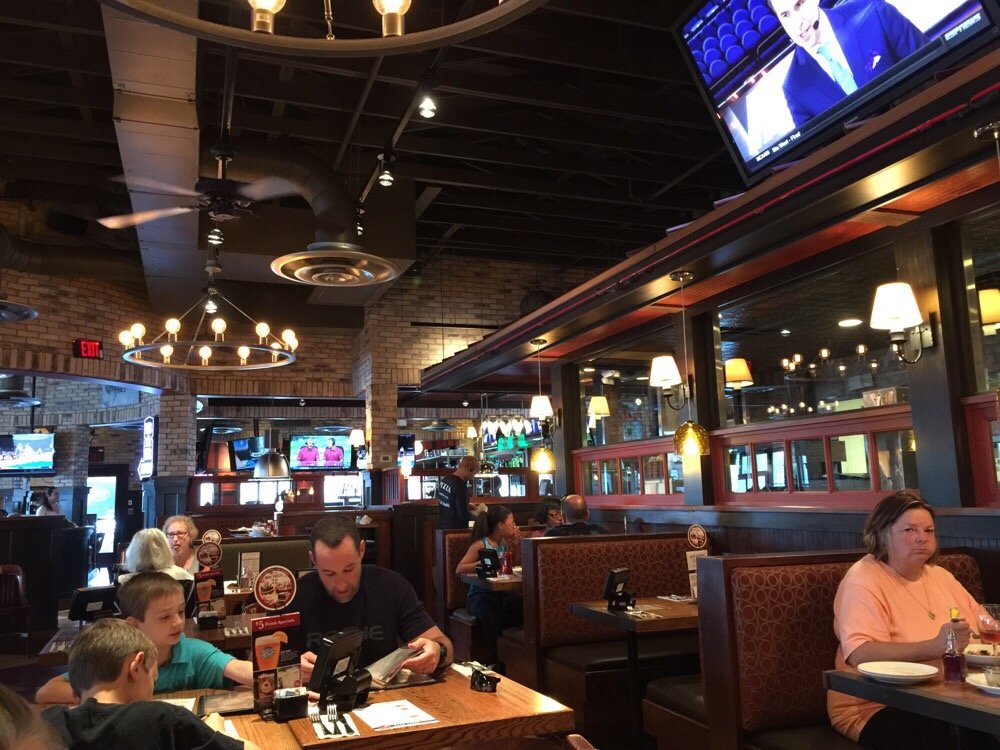 *** (3 stars)
I'm not sure whether the drift of the name is the result of the chain's deemphasis on pizza, but the menu has certainly broadened here, and it seems more like a sports bar than anything resembling an Italian restaurant.
Their new pick two emphasis makes it a good choice for lunch, and some of the options aren't as caloric as most of the food.
The decor of this location is open and lively, but the volume remains reasonable even when they are busy.
Service was friendly and efficient.
Pizzeria Uno Chicago Bar & Grill
55 W Church St
Orlando, FL 32801
(407) 839-1800
http://www.yelp.com/biz/pizzeria-uno-chicago-bar-and-grill-orlando-2