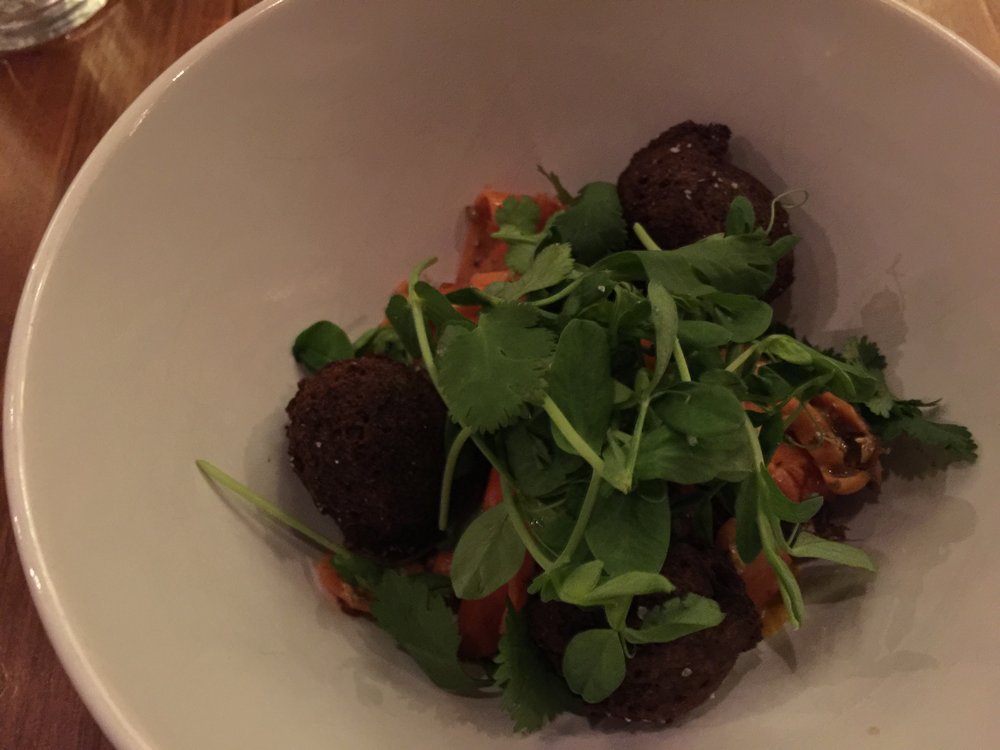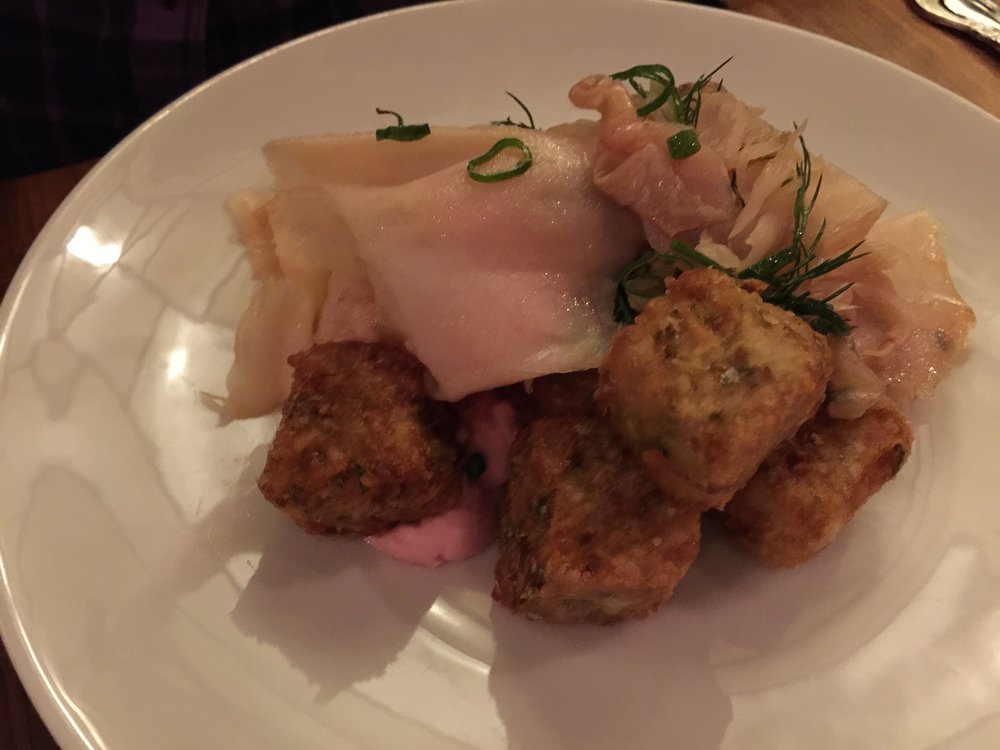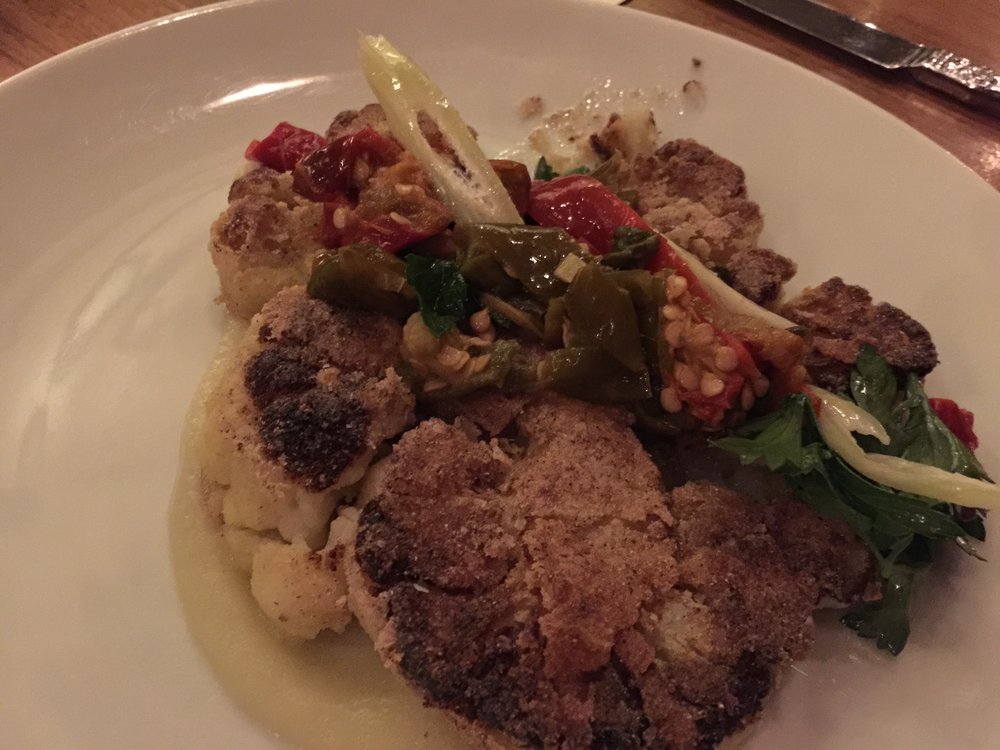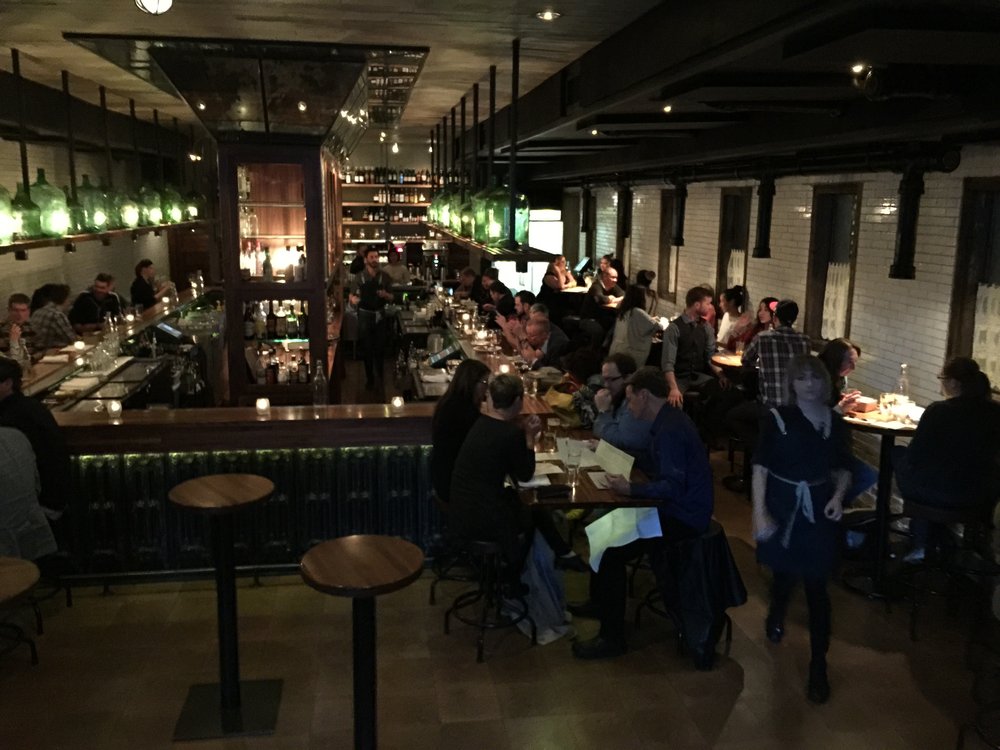 ***** (5 stars)
Trenchermen provides a very interesting menu in a great environment that is a mix of retro and modern.
The very reasonably price four course menu offers a nice way to sample (rather large) tasting portions of two appetizers, and entree and a dessert. Having complete flexibility of wha tot choose from the menu is really a nice idea. Our eight choices were:
Shrimp was served on interesting toast, and with a lemon curd garnish, it was good, not superb.
Ham was thin sliced and served with a BBQ-like sauce, very good.
Carrots with exotic spices were accompanied by wonderful English pea falafel.
Pickle tots were more like potato puffs, with very little pickle flavor.
Cauliflower was a spectacular slice of a whole cauliflower, browned on both sides and served with tangy relish. This was stellar.
Double burger was perfectly cooked, served with spectacularly crisped steak fries and the most delicious "burger sauce" for dipping I've ever tasted. This was addictive.
Basque cake had a wonderful buttery crust and came with delicious poppy seed ice cream.
The cheese plate included three American artisanal cheeses, but the highly was the accompanying house-roasted nuts.
The focus here is on cocktails more that the rather eclectic selection of wines. Service was very friendly.
Trenchermen
2039 W North Ave
Chicago, IL 60647
(773) 661-1540
http://www.yelp.com/biz/trenchermen-chicago