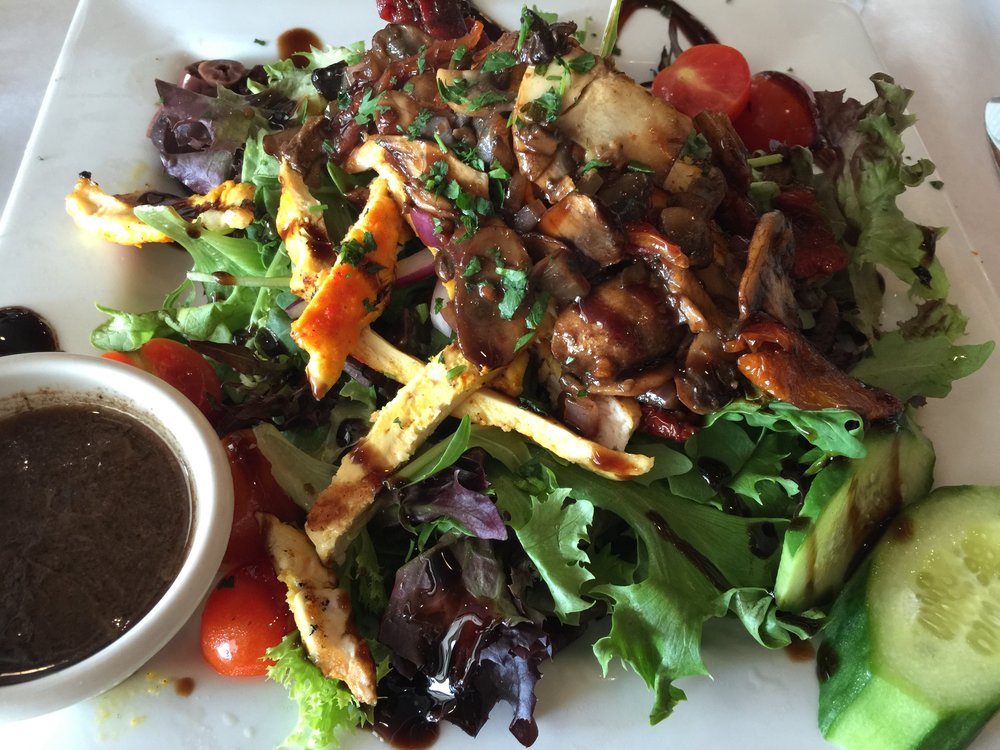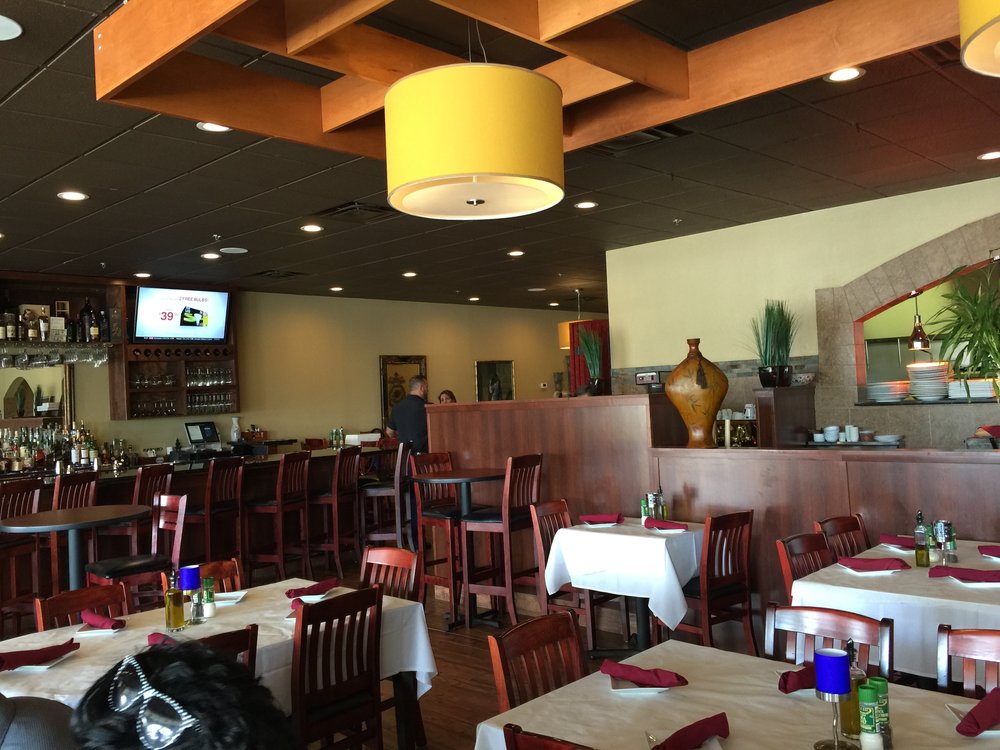 **** (4 stars)
A long time favorite, Fresco has moved across the parking lot from their former location, and their new digs suite them well. Completely new, and yet with a comfortable rustic air, the space is pleasant and inviting.
The menu seems largely unchanged. Most important, my favorite salad is still on offer. The Chicken Salad name does this dish a disservice, as it is a complete meal on a plate, with grilled chicken atop mixed greens, and then succulent sautéed mushrooms on top of that, then the whole thing drizzled with balsamic. Along with a fairly vinegary ramekin of dressing, the combination is one of my favorite salads in town.
The meal is preceded by tasty Italian bread and traditional dipping oil with herbs.
Lunchtime service is quick and efficient, and the kitchen does a good job of keeping up, even though the new location seemed to have increased their business. Definitely a move up for them.
Fresco Cucina Italiana
Bay Hill Plz
7721 Turkey Lake Rd
Orlando, FL 32819
(407) 363-5775
http://www.yelp.com/biz/fresco-cucina-italiana-orlando