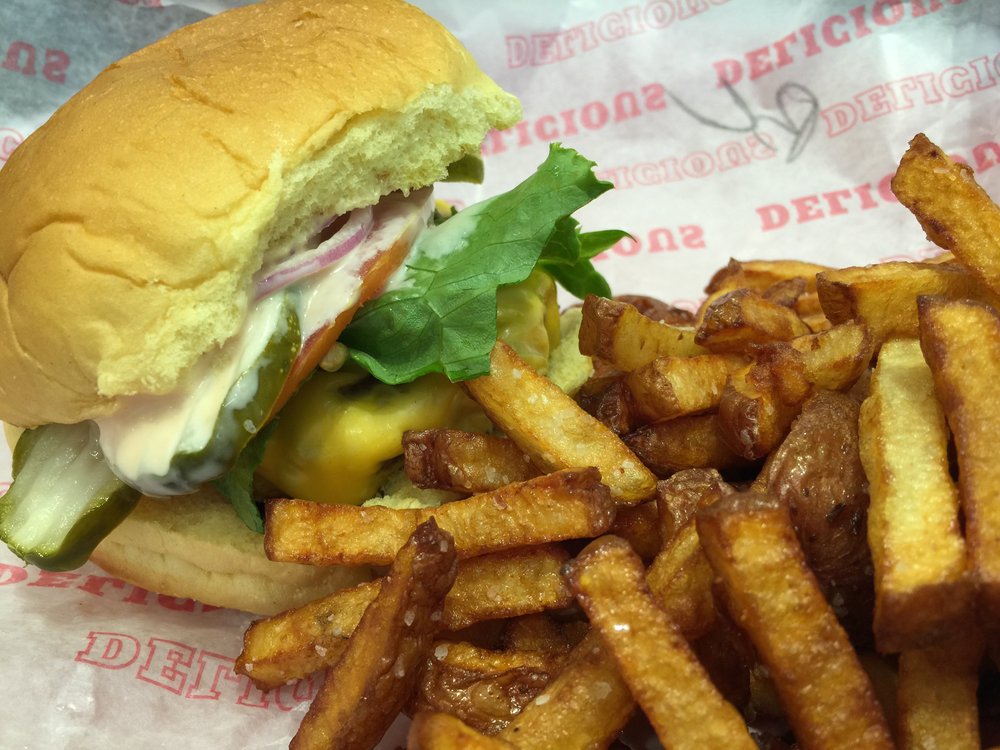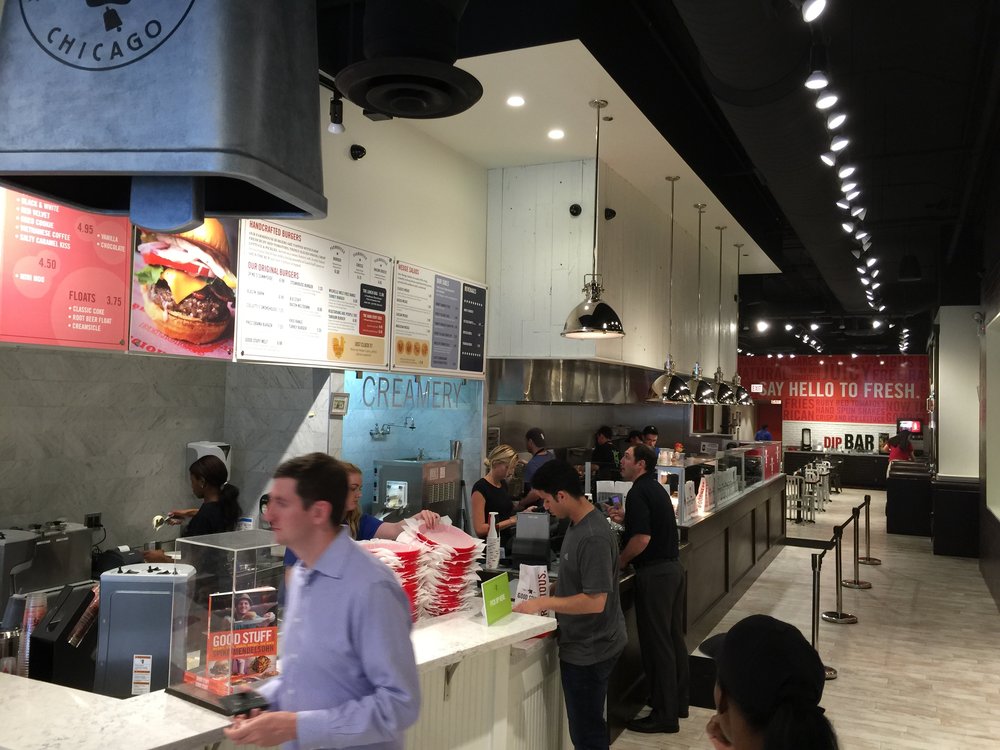 ***** (5 stars)
Definitely a candidate for best burger in Chicago, and almost certainly the best fast food burger in Chicago–although it's not lightning fast, since each burger is cooked to order.
This burger is all about crunch. The thick patty is perfectly cooked to a delicate medium, but the outside of the patty has a definite crust that seals in the juices and provides a satisfying crunch with each byte. Add crisp bacon, onion and lettuce, and the texture is great. I also loved the almost cucumber-like pickle slices and the mayo-based sauce. In fact the only shortcoming was the bun. It was a tasty egg roll, but hadn't been grilled and was a bit too soft to stand up to the crunchy contents.
Fries also had a nice crisp exterior.
Service was friendly, and the place is bright and airy.
It takes a while to cook the perfect burger, so sit back and sip your drink while you wait.
Good Stuff Eatery
22 S Wabash Ave
Chicago, IL 60603
(312) 854-3027
http://www.yelp.com/biz/good-stuff-eatery-chicago