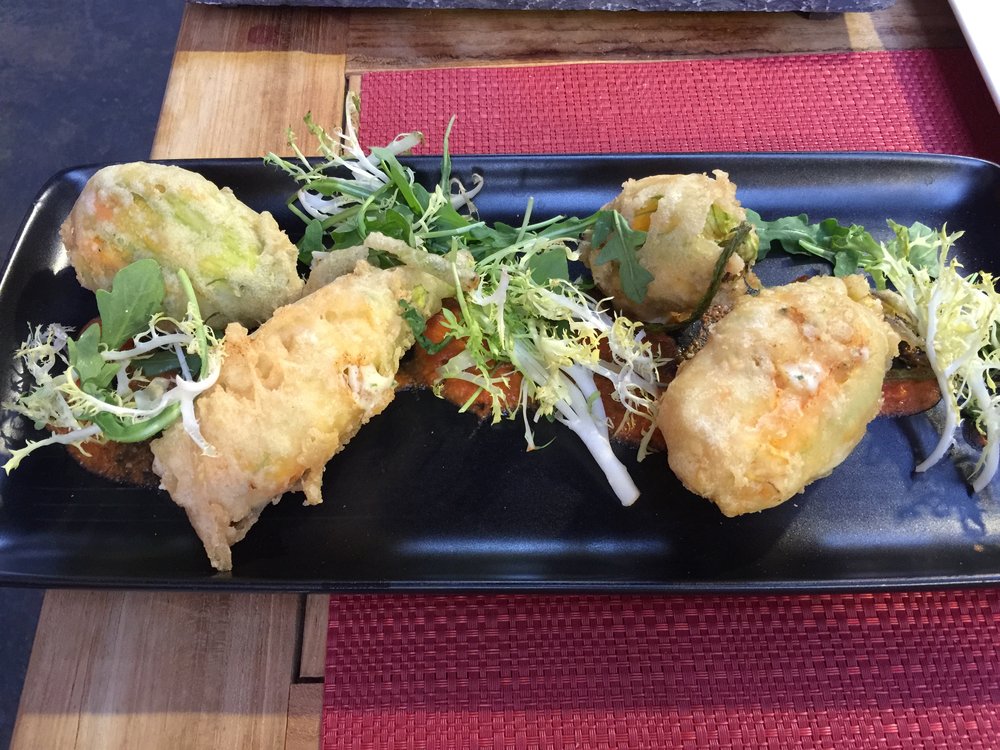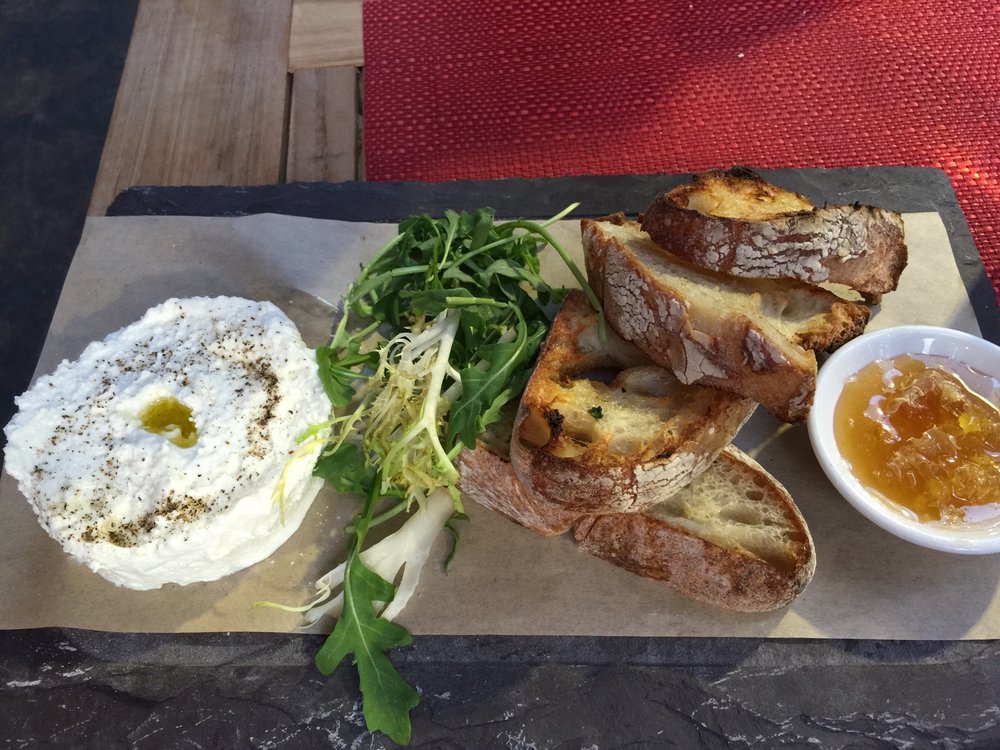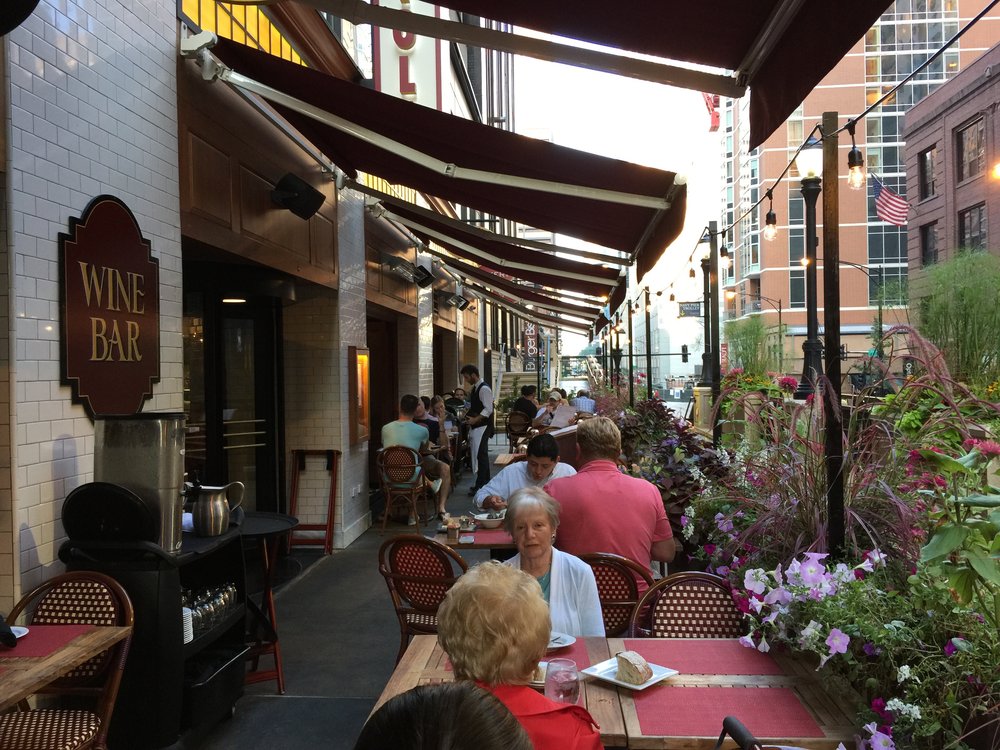 **** (4 stars)
This is one of the best places for outside dining in the Magnificent Mile area, because the sidewalk cafe is actually a balcony far above Grand Street, so there's no automobile traffic.
The usual pasta dishes are on offer, but we concentrated on appetizers, and loved everything we tried, particularly the zucchini blossoms, which were very lightly fried and stuffed with a creamy smoked mozzarella that was delicious.
The ricotta appetizer was also excellent, with fresh honey and crusty toasted bread.
Clams and mussels are served in a garlic laced broth that's not too rich.
We also shared a pizza. The offering changes weekly, so your mileage may vary. We loved the authentic Naples-style crust, but didn't care for the raspberry and onion based sauce on our particular offering.
There are some nice selections on the wine list, and the service was friendly yet professional.
Labriola Ristorante & Cafe
535 N Michigan Ave
Chicago, IL 60611
(312) 955-3100
http://www.yelp.com/biz/labriola-ristorante-and-cafe-chicago