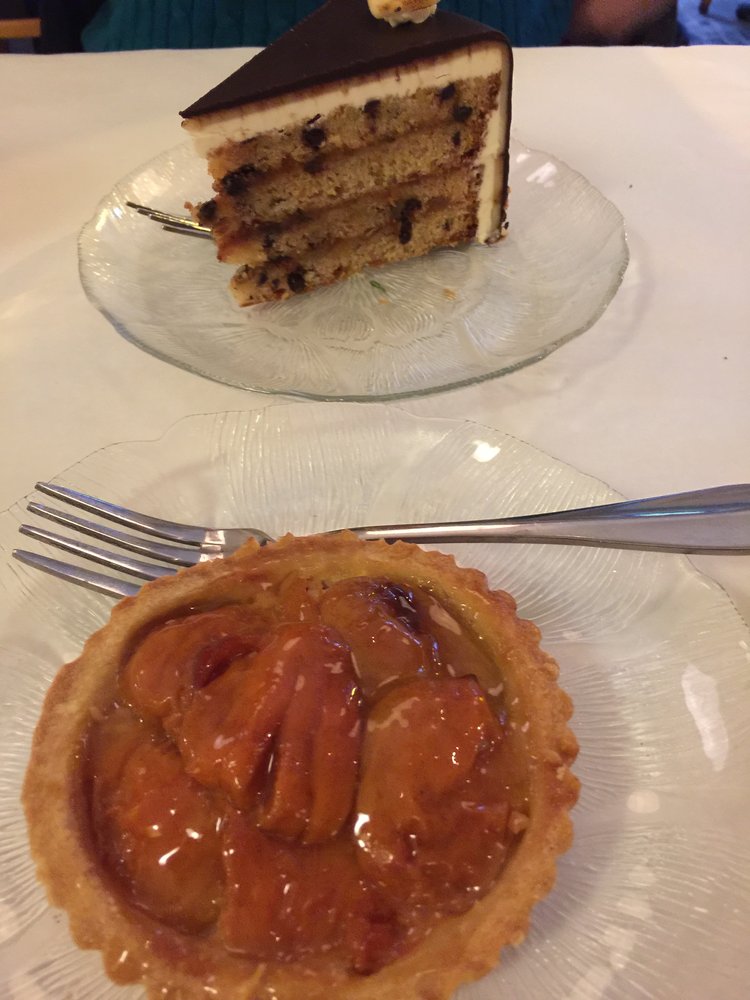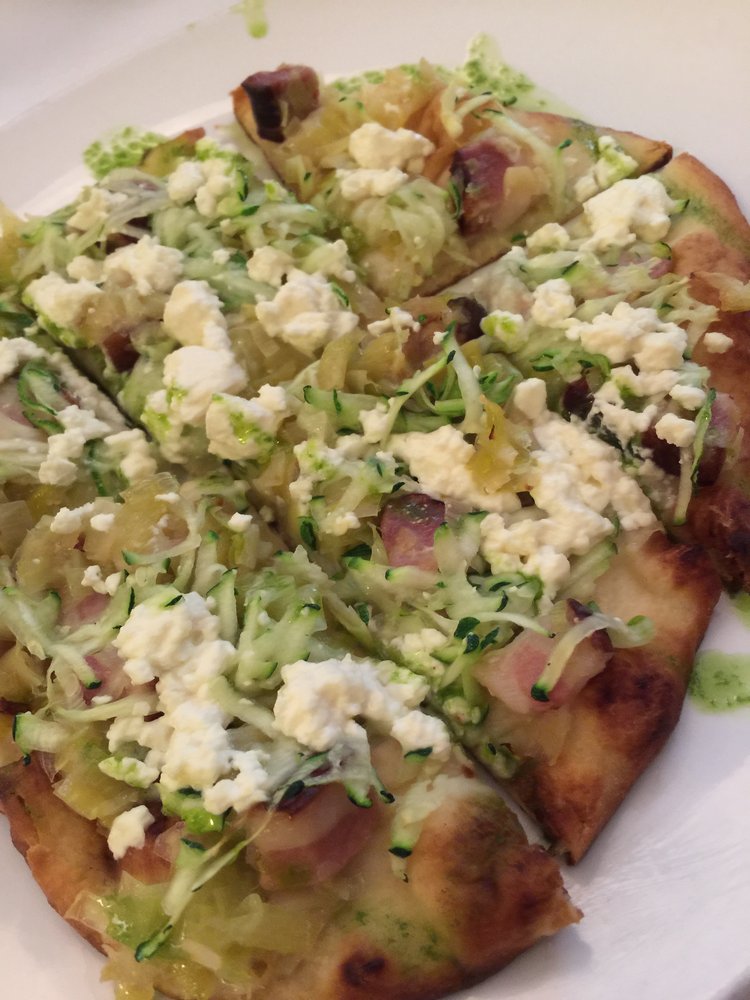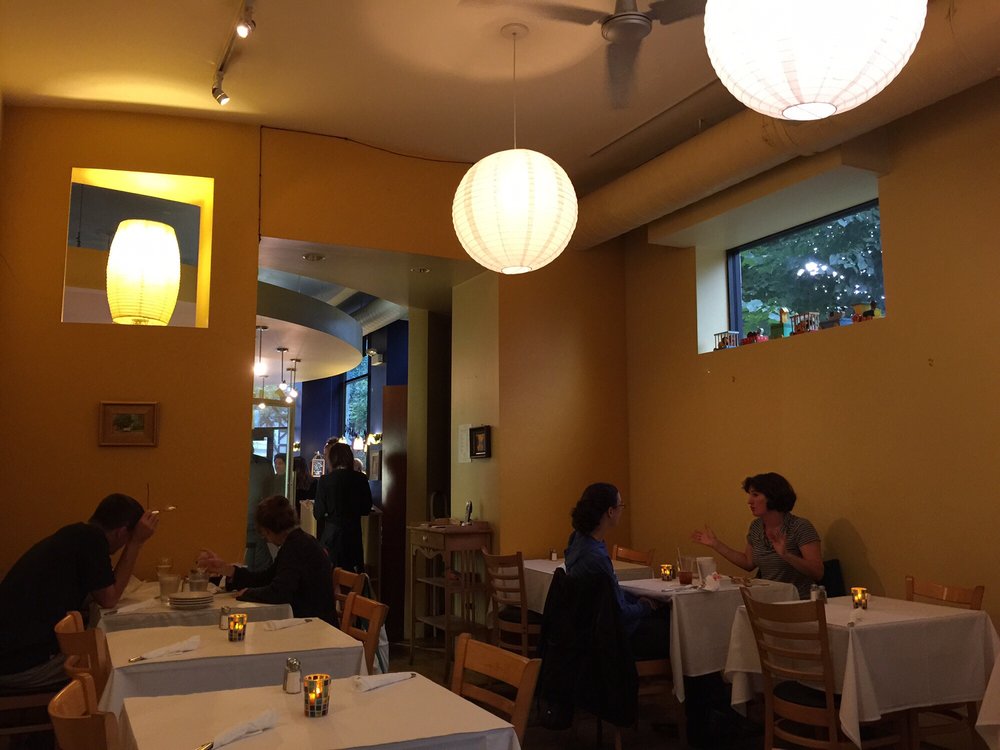 **** (4 stars)
Cafe Selmarie is an interesting amalgam of pastry shop, coffee shop, and restaurant.
When you enter it looks like it's just a pastry shop with a few small tables for enjoying your purchase or sipping a cup of coffee. But proceed to the rear, and there is a fair-sized restaurant.
The menu offers American, French, Italian, and (at least the night we visited) German food, plus other eclectic international cuisines.
We shared the Brussels sprout salad, which was good, a special leek and bacon flatbread that was phenomenal (gooey topping, crisp crust), and a special German sausage plate that was also tasty.
For dessert we selected a couple of pastries from the case out front. There's a small wine list with many selections available by the glass.
Service was friendly and professional.
The place is kid friendly, and there were quite a few families dining the Friday night we went. An adjacent open area provides outside dining when the weather is nice, and place for the kids to run around.
If you've not been to Lincoln Square, it's definitely a cute neighborhood to check out.
Cafe Selmarie
4729 N Lincoln Ave
Chicago, IL 60625
(773) 989-5595
http://www.yelp.com/biz/cafe-selmarie-chicago