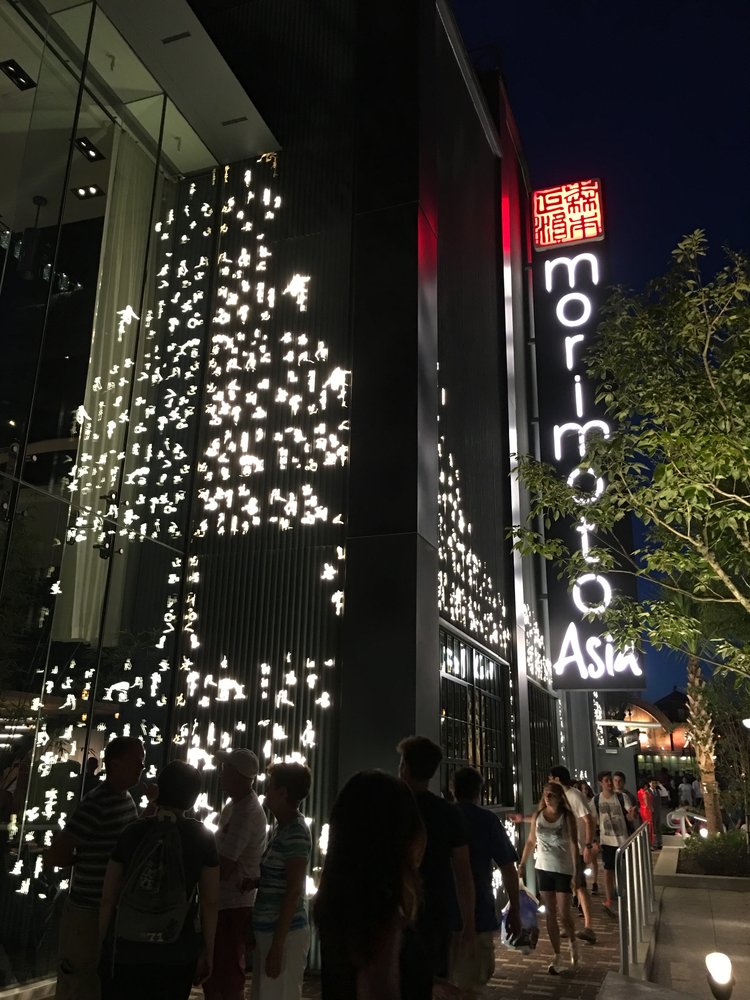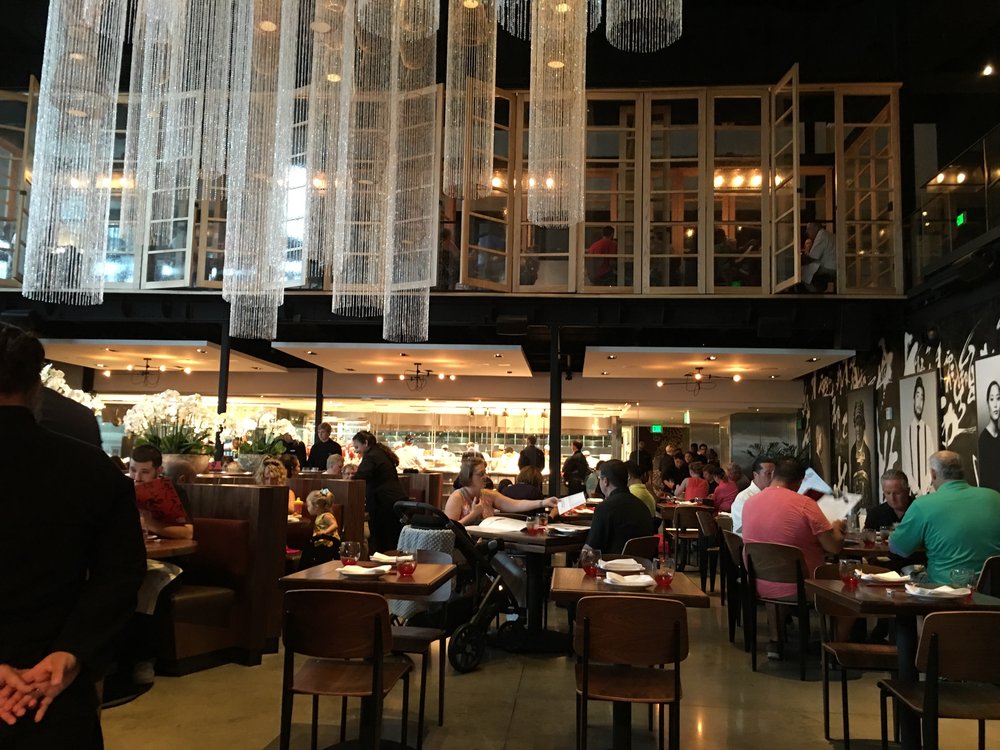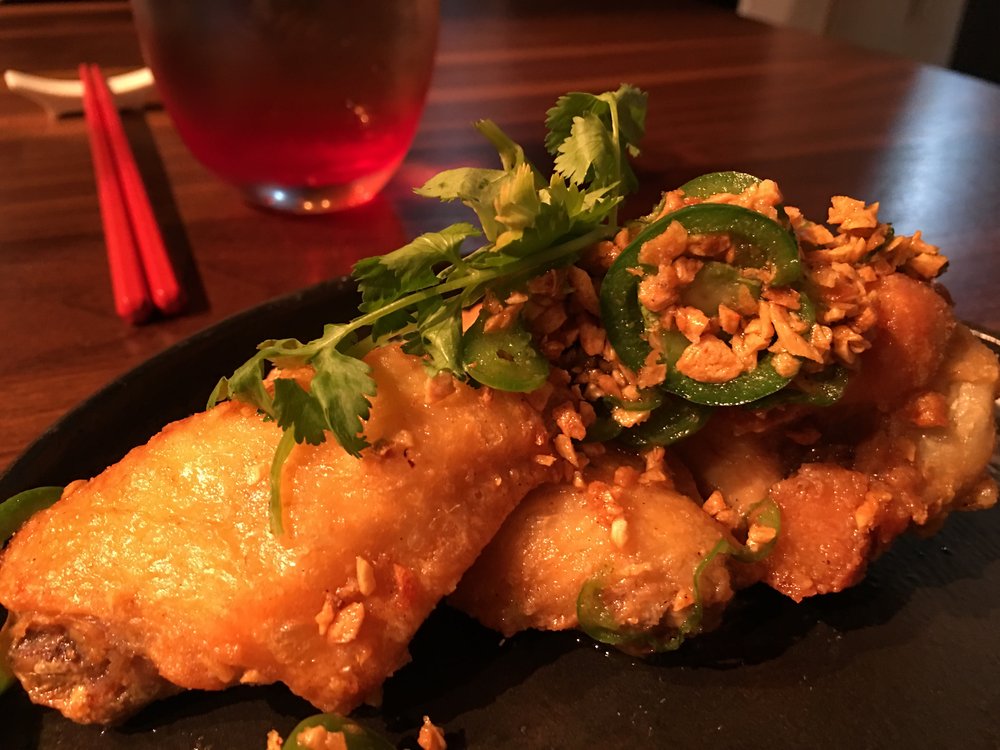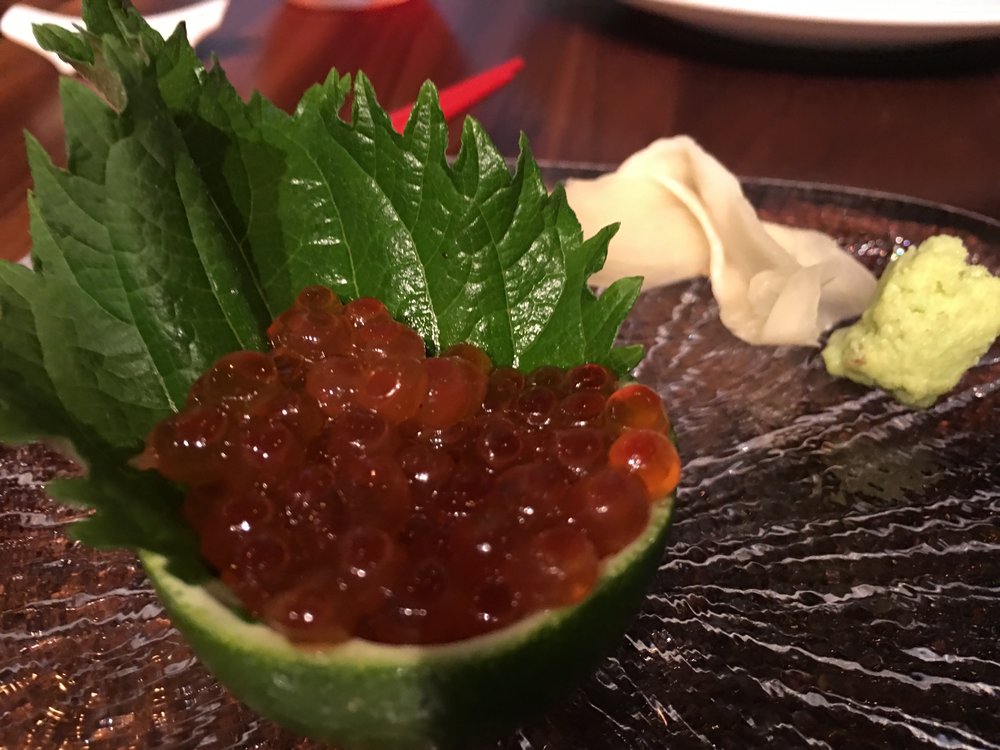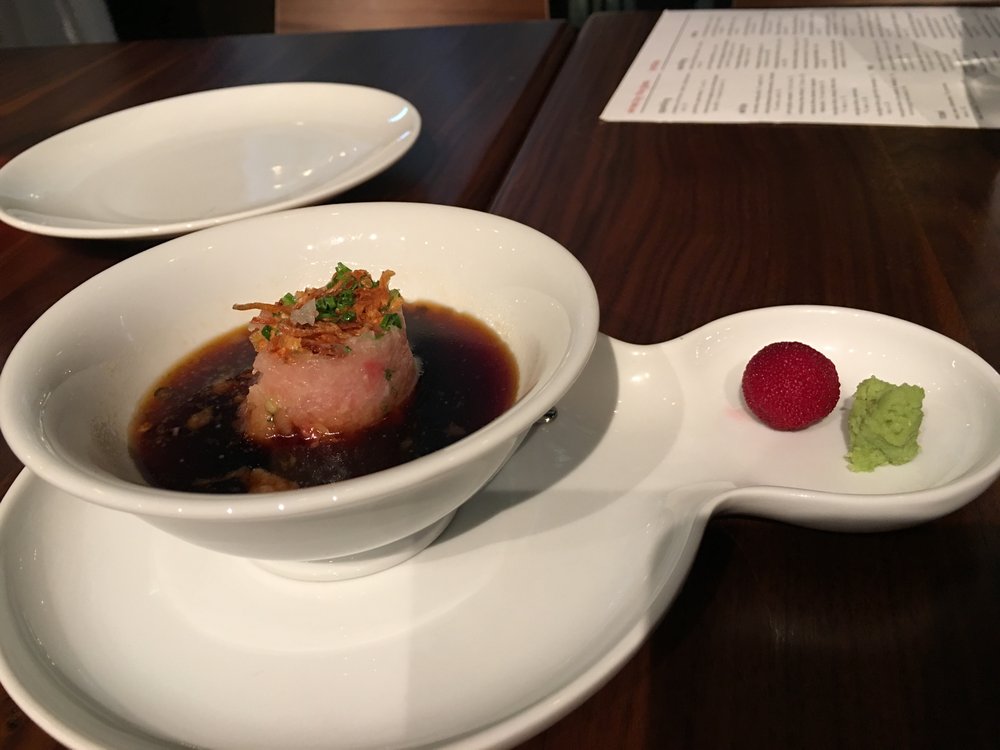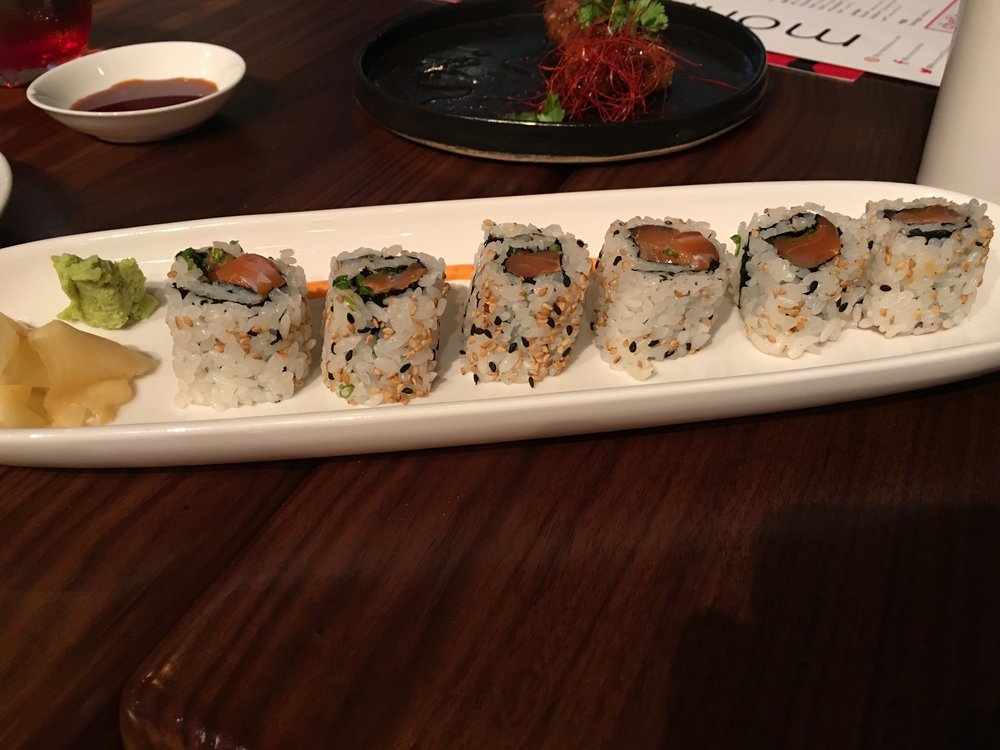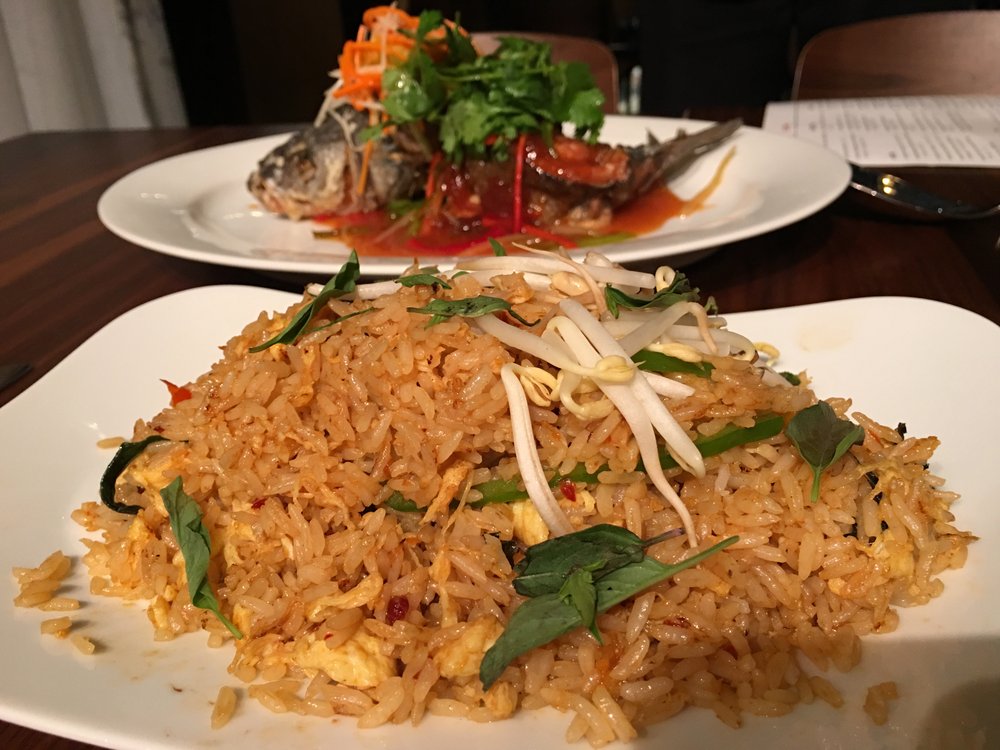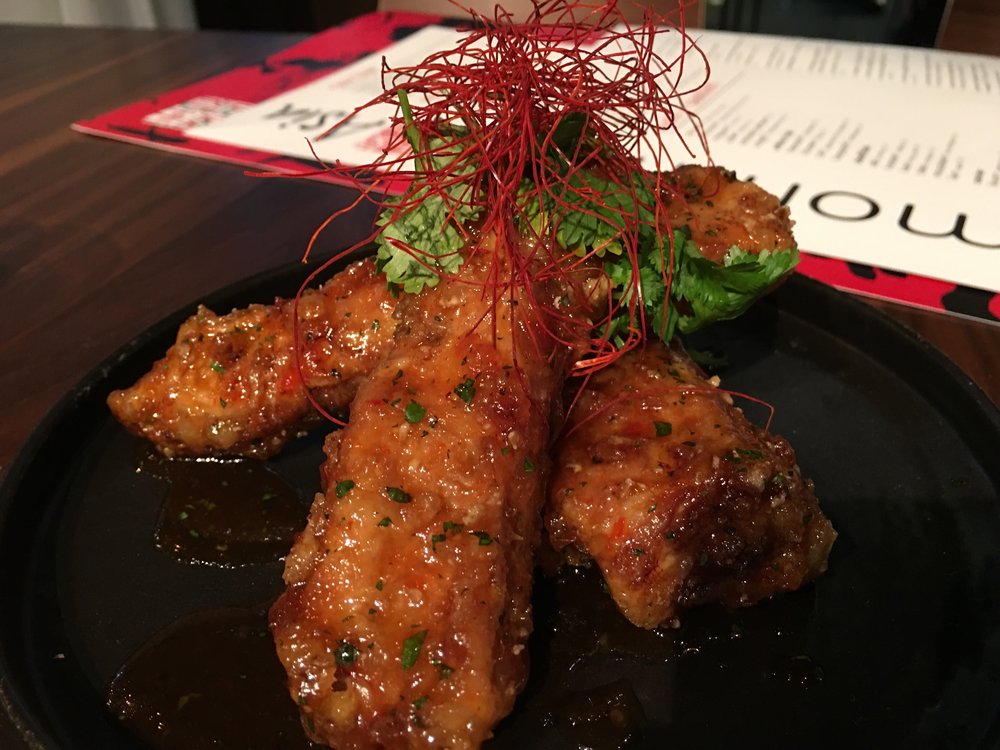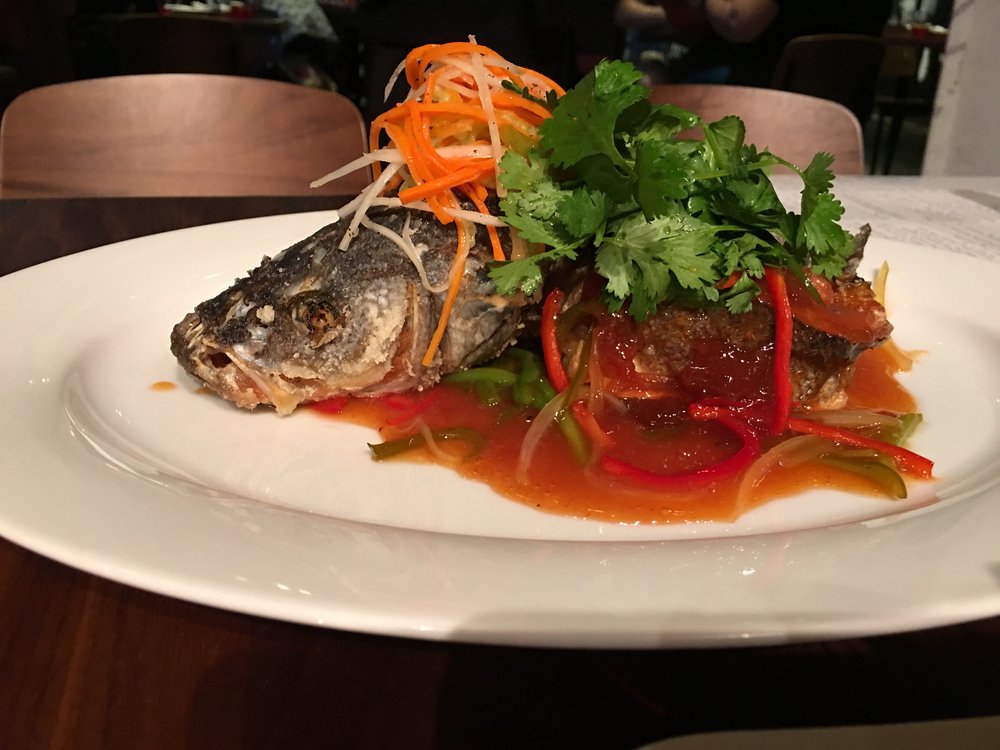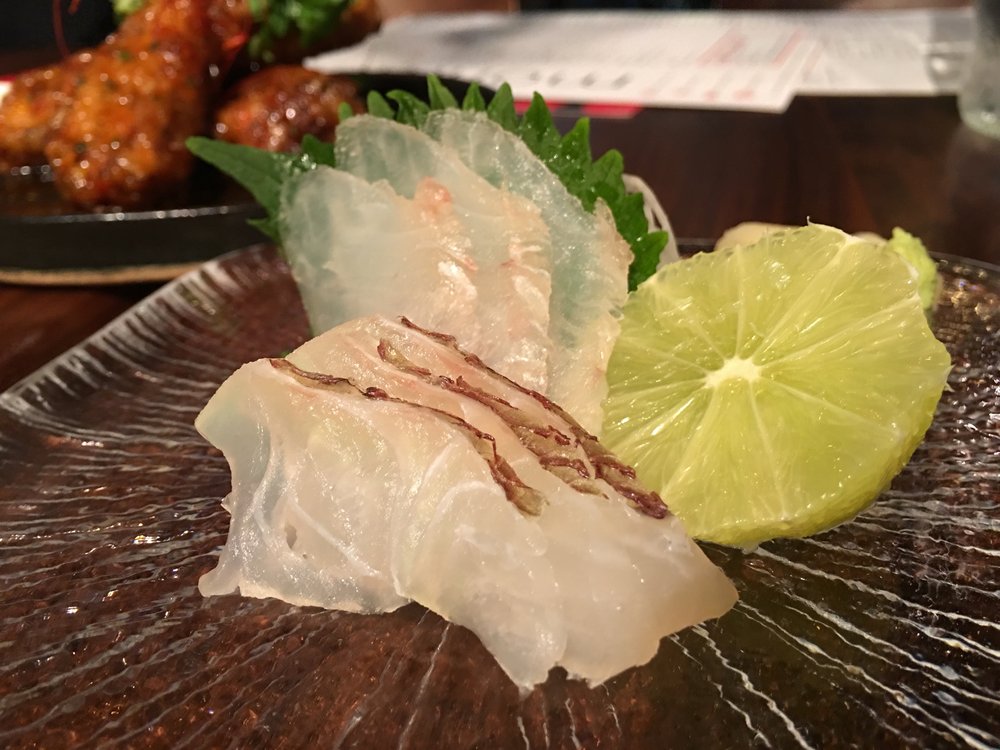 *** (3 stars)
Morimoto occupies a spectacular space within Disney Springs: the old three-story Mannequins building. They've taken full advantage of the height, with two floors of dining, and beautiful long lighting fixtures making the space feel like a scene out of Spirited Away.
Unfortunately, as with most restaurants on theme park properties, the food and service don't measure up to the decorating.
If you're expecting the food experience you'd get at another Morimoto, you will be disappointed. Here, only the name has been licensed, and the majority of the food is actually Chinese rather than Japanese,
There is a sushi bar upstairs, and sushi is available throughout the restaurant, but it's expensive and nothing special. They do have a few fish not found at every neighborhood sushi place, including Fluke, Red Snapper, and Yellowtail, although they were out of some selections when we visited. Sashimi pricing was a problem though, with the serving sizes bordering on microscopic. I calculated that the one inch long paper thin slices of Fluke and Red Snapper are going for about $100 a pound. That's just ridiculous.
Other dishes we tried included:
The five spice chicken wings were very oily inside, and there was no sign of five spices, although the garlic bits and jalapeño that topped them were tasty.
Spare ribs were delicious, very meaty and fall-off-the-bone tender, with a sweet, spicy coating.
Ikura sashimi was very good, served in a hollowed out lime with a shiso leaf.
Hamachi tartare was a small portion literally swimming in a soy broth. Any attempt to pick up some of the tartare, even with the provided miniature spoons resulted in the tartare disintegrating into the broth.
Spicy salmon roll seemed straight out of a sushi bar at central casting. Nothing remarkable here, move on.
Thai fried rice was delicious, with anise leaves, lemon grass and sprouts. This was the best dish we had.
Fried bronzino was the traditional whole fish, carefully deboned and covered in sweet and sour sauces. The fish was excellent as long as you could avoid too much of the sauce. This is a classic presentation, well done.
Our server was well-intentioned, but clearly needed more training and more practice. With about a hundred employees buzzing around a new restaurant, that's not too surprising. I'm sure things will shake themselves out.
In short, if you're looking for an Iron Chef experience, forget it. If you're looking for PF Chang on steroids at twice the price but in a gorgeous building, this is a spectacular choice.
Morimoto Asia
1600 E Buena Vista Dr
Lake Buena Vista, FL 32830
(407) 939-6686
http://www.yelp.com/biz/morimoto-asia-lake-buena-vista