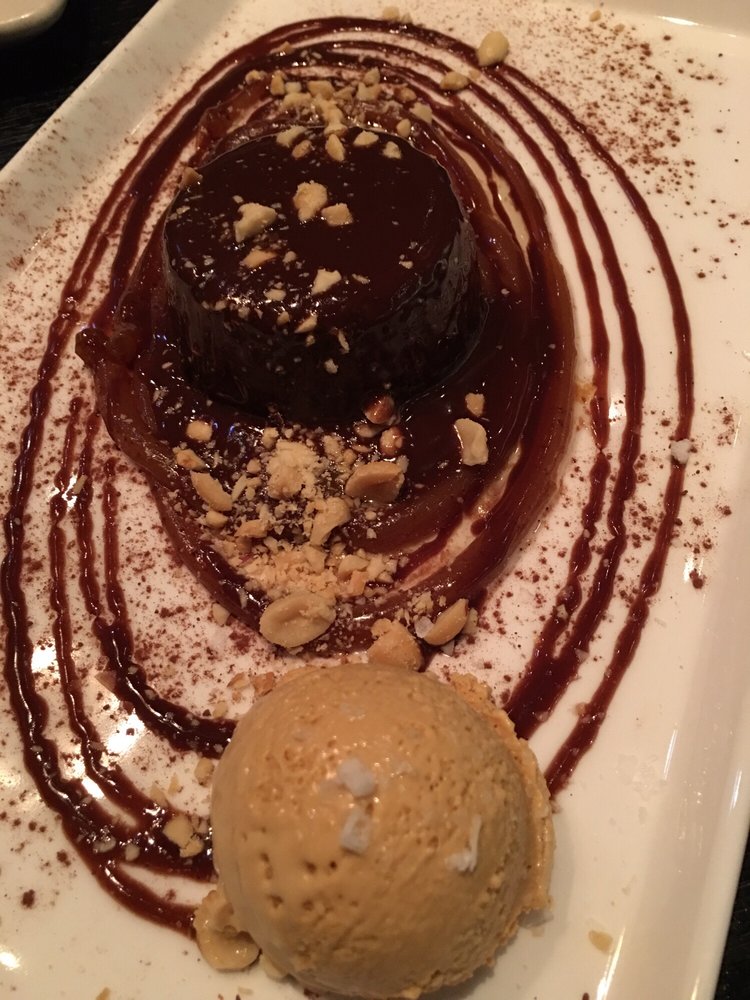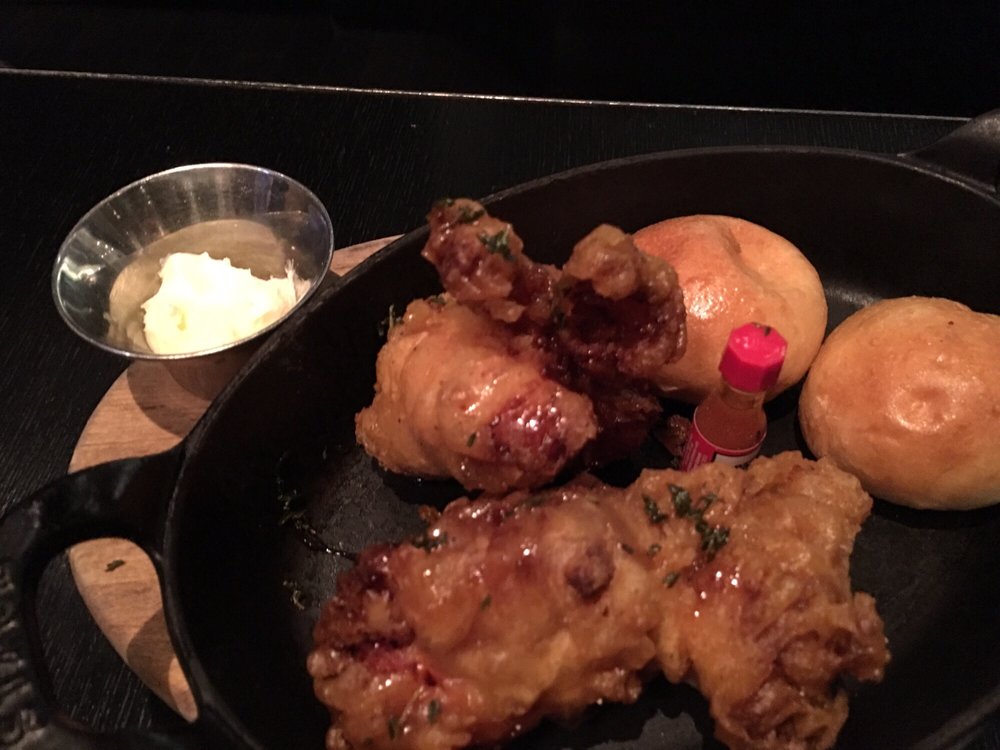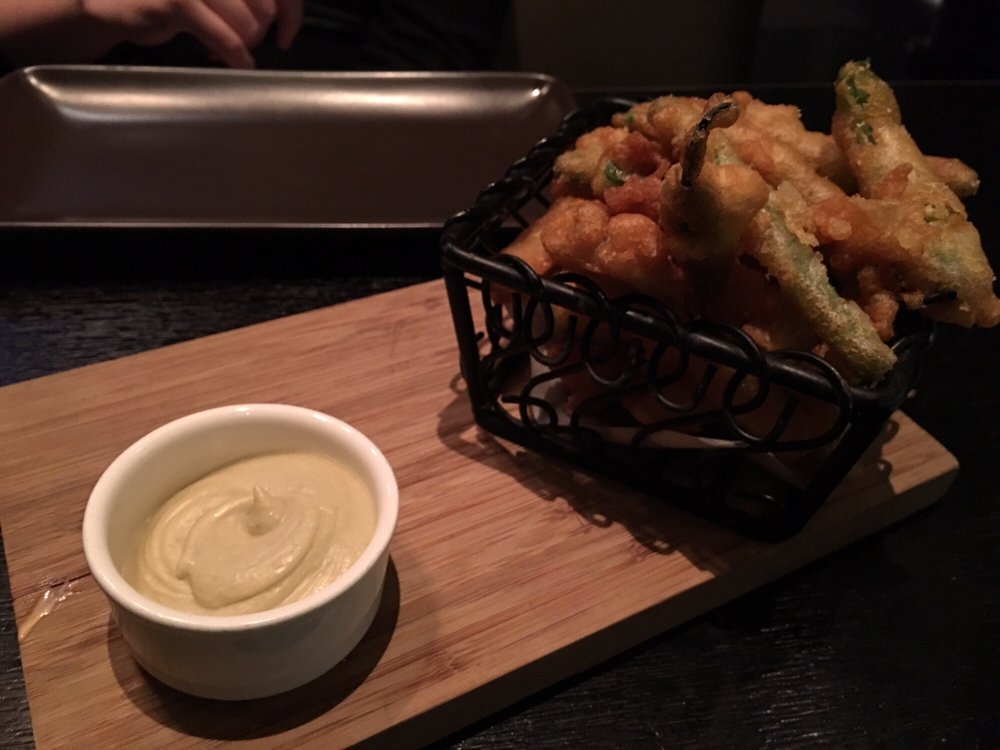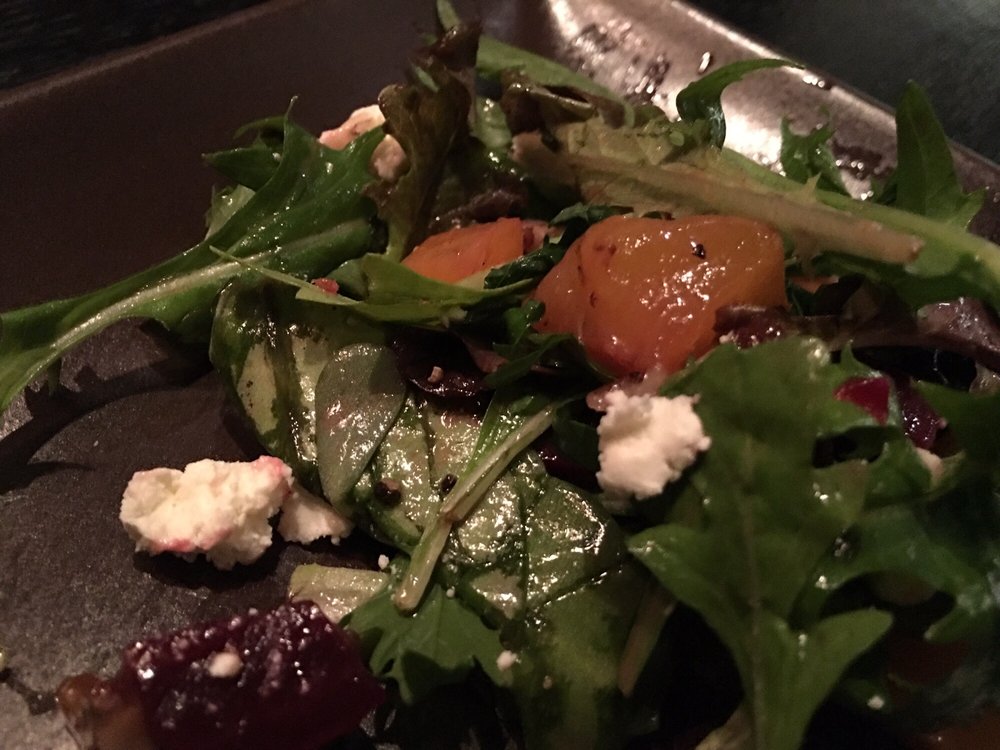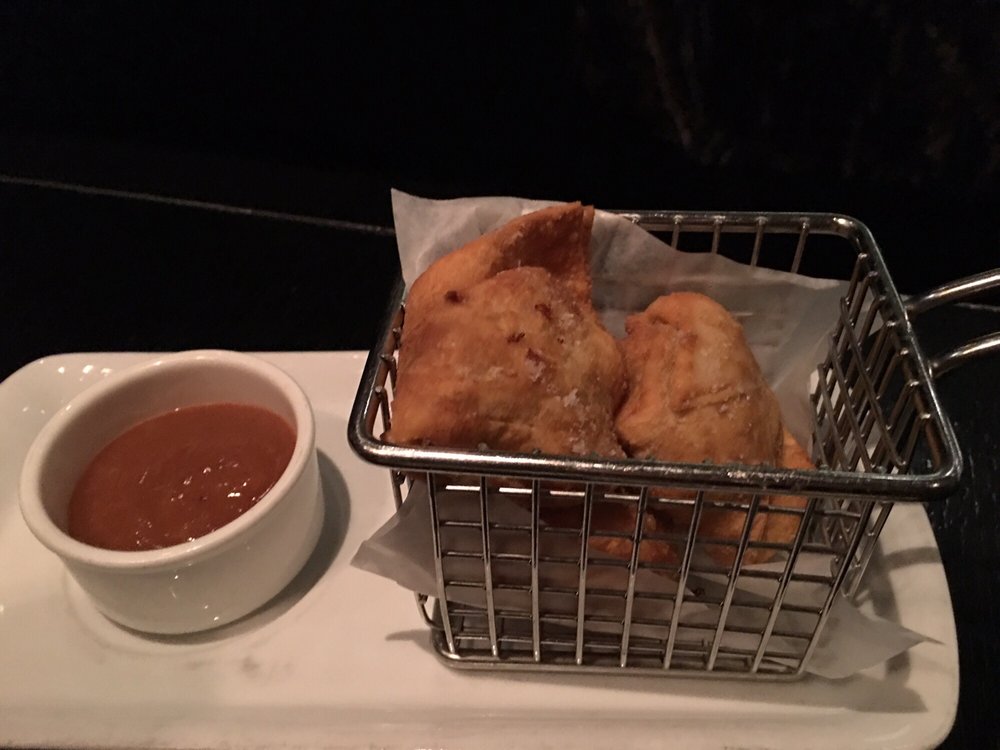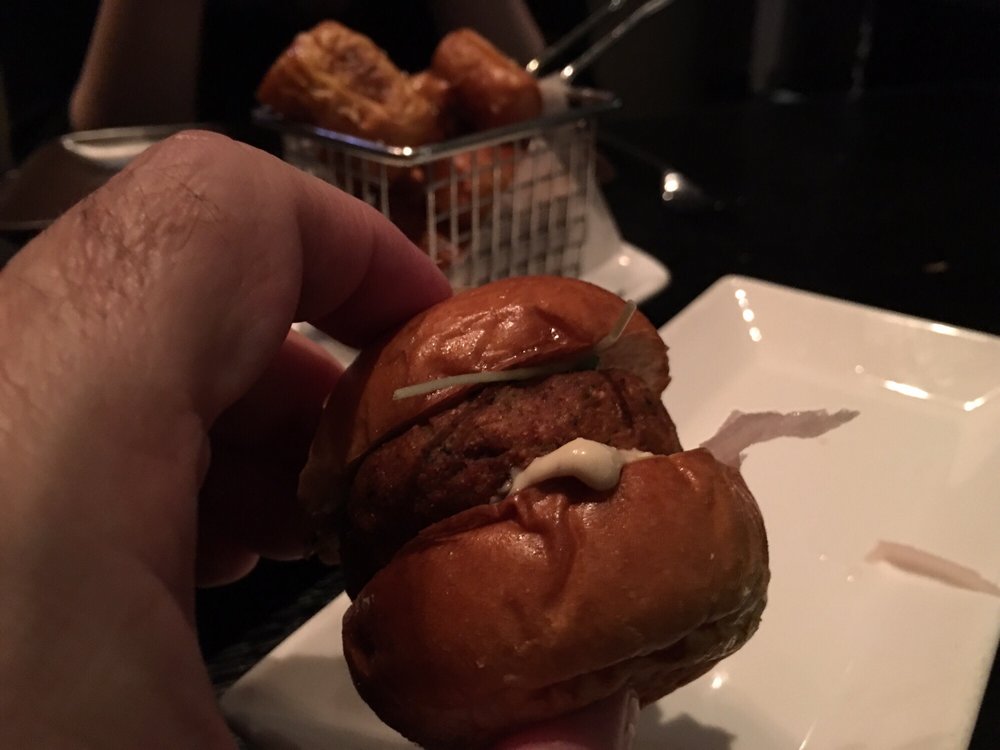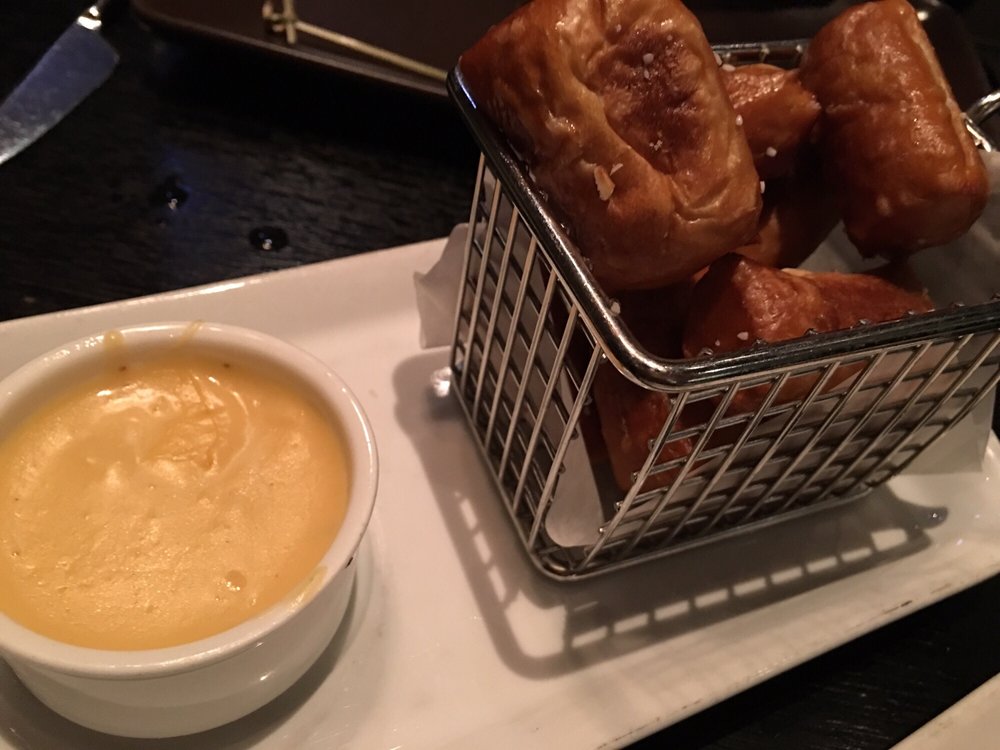 *** (3 stars)
I wanted to like Sable a bit more than I did. The ambiance is nice, and the service is very friendly. There is an interesting menu of eclectic cocktails, and a limited selection of small plates and entrées.
But not too much of the food stood out. My favorite was the grilled peach salad, which was more about beets than peach. The pretzels were also good, but only after we asked for some spicy mustard to Doctor the cheese sauce that accompanied them.
Falafel sliders would have been better with a crustier patty, and the tempura needed more variety of vegetables. The worst item was the fried chicken, which was positively dripping with Greece. Yuck.
The chocolate cake with salted caramel ice cream was a nice way to finish, and I was impressed that they had a 1968 Madeira by the glass.
In short, I might go back, but it would probably be for a snack.
Sable
505 N State St
Chicago, IL 60654
(312) 755-9704
http://www.yelp.com/biz/sable-chicago