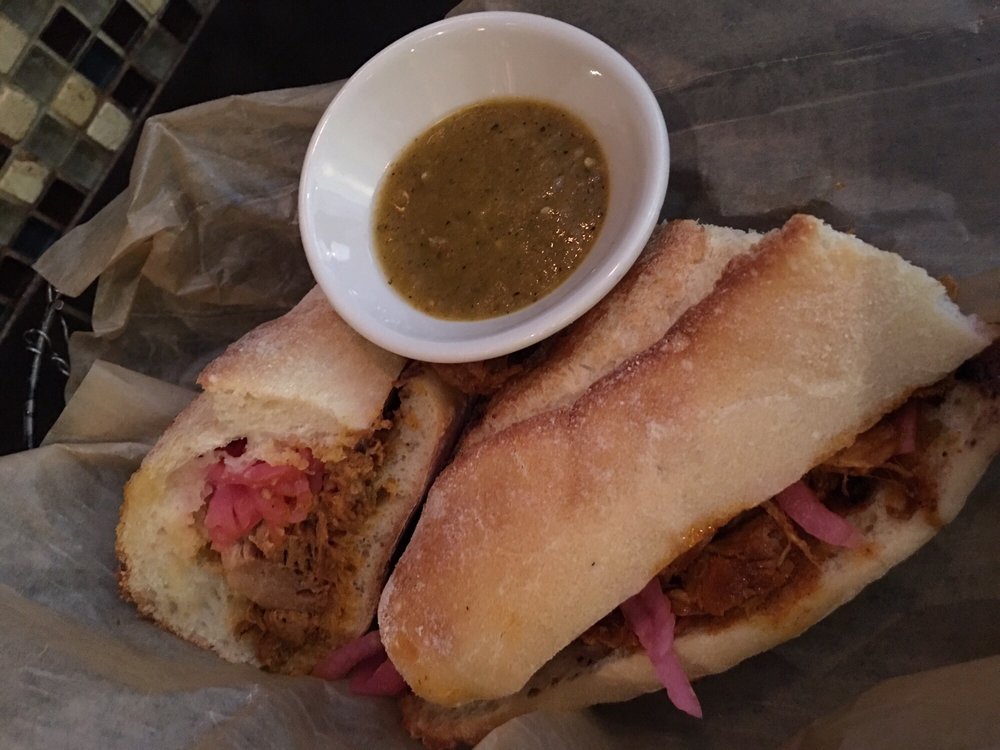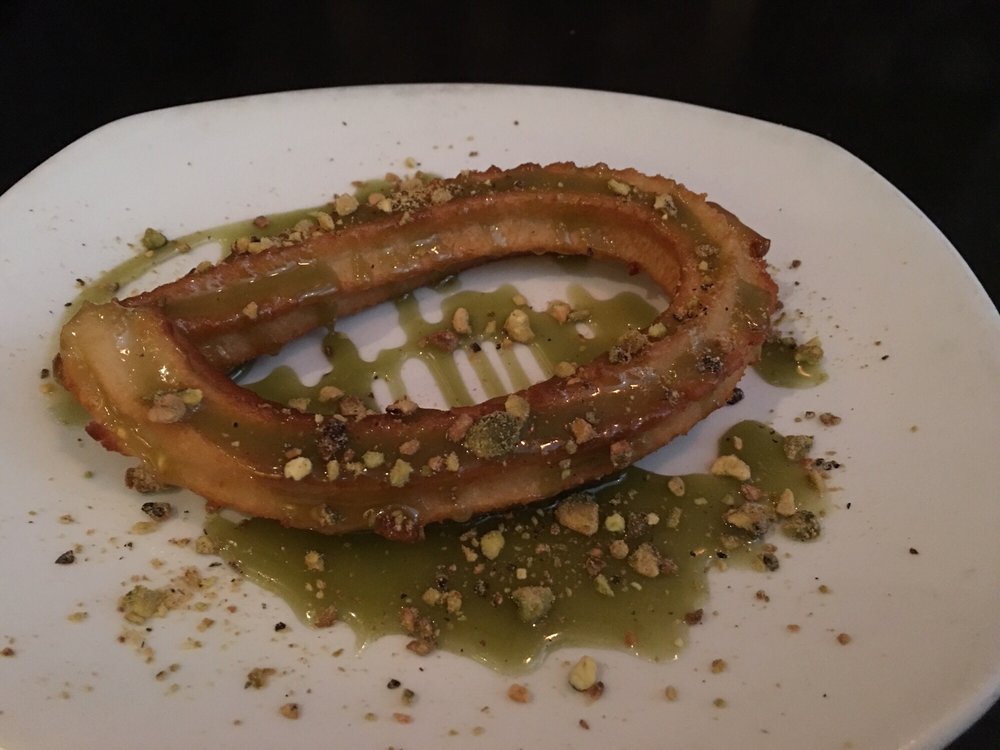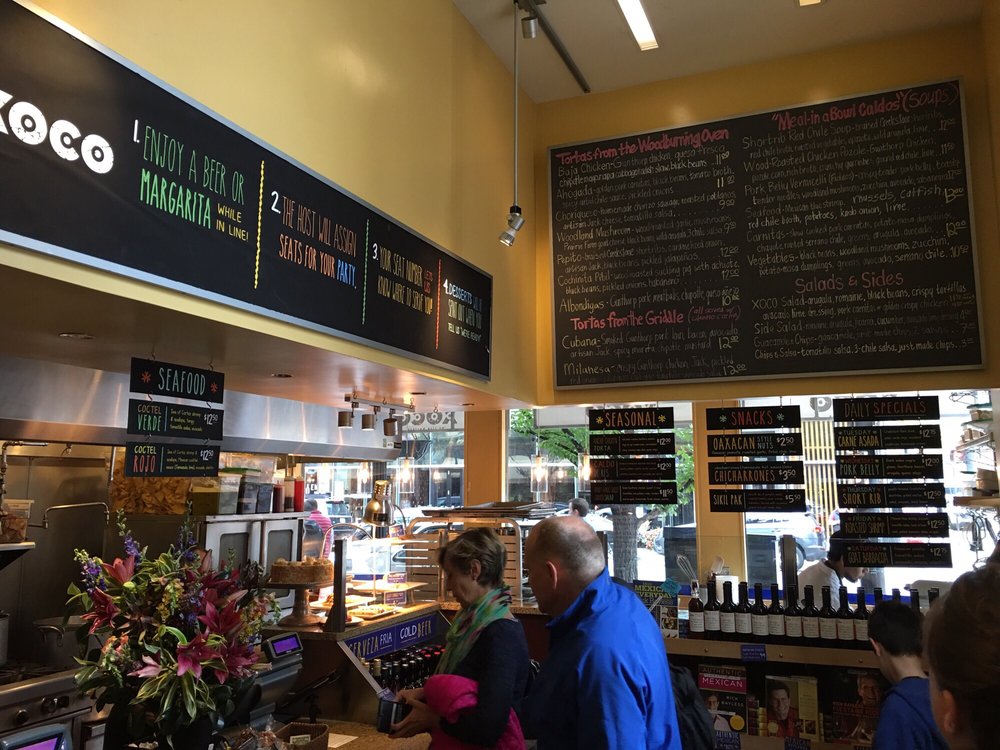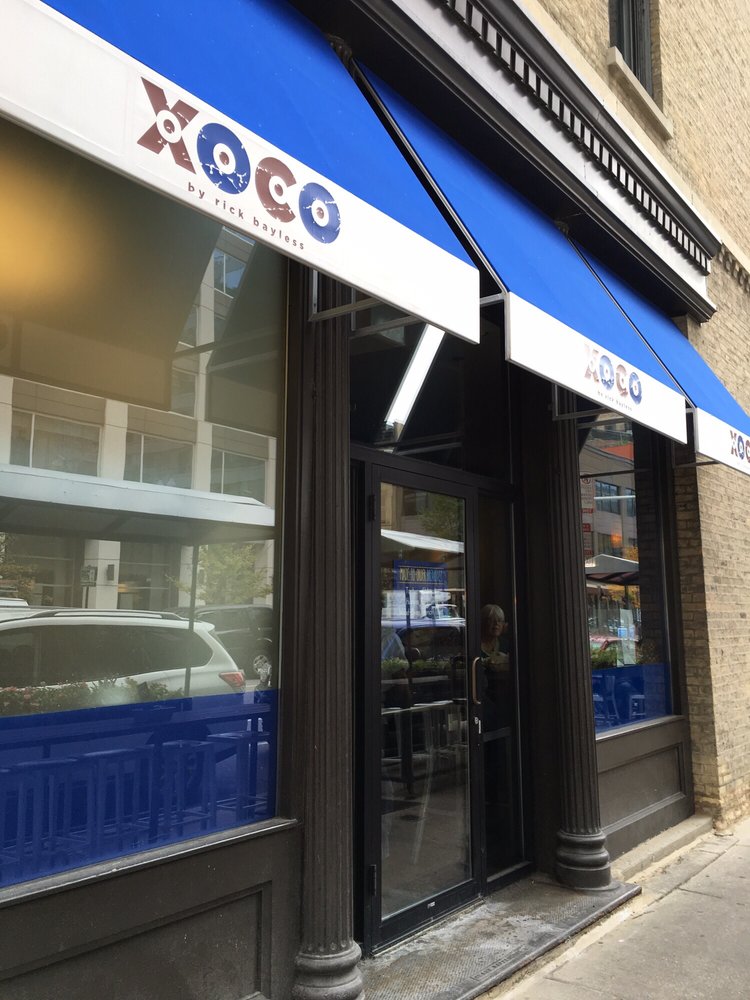 *** (3 stars)
I don't really understand the hype about this place. I realize that the desire is to try to take Mexican food and do something new and original with it.
The problem here is that everything "original" is not an improvement on the original version. When you eschew  the traditional bread from a Mexican torta and replace it with a baguette-even a tasty one-it turns into something other than a torta. And when you make churros really skinny they get tough. And when you cover them with sauce they get tough and soggy.
That said, most of the flavors I had were very good ones. And the habanero salsa that came with the sandwich had a wonderful flavor, although it was really too hot to eat, as I was warned.
So if you want something different, you might try it, but if you want a tasty Mexican lunch, look for the little food counter at the back of most Mexican grocery stores. You'll get better stuff there.
Xoco
449 N Clark St
Chicago, IL 60654
(312) 661-1434
http://www.yelp.com/biz/xoco-chicago