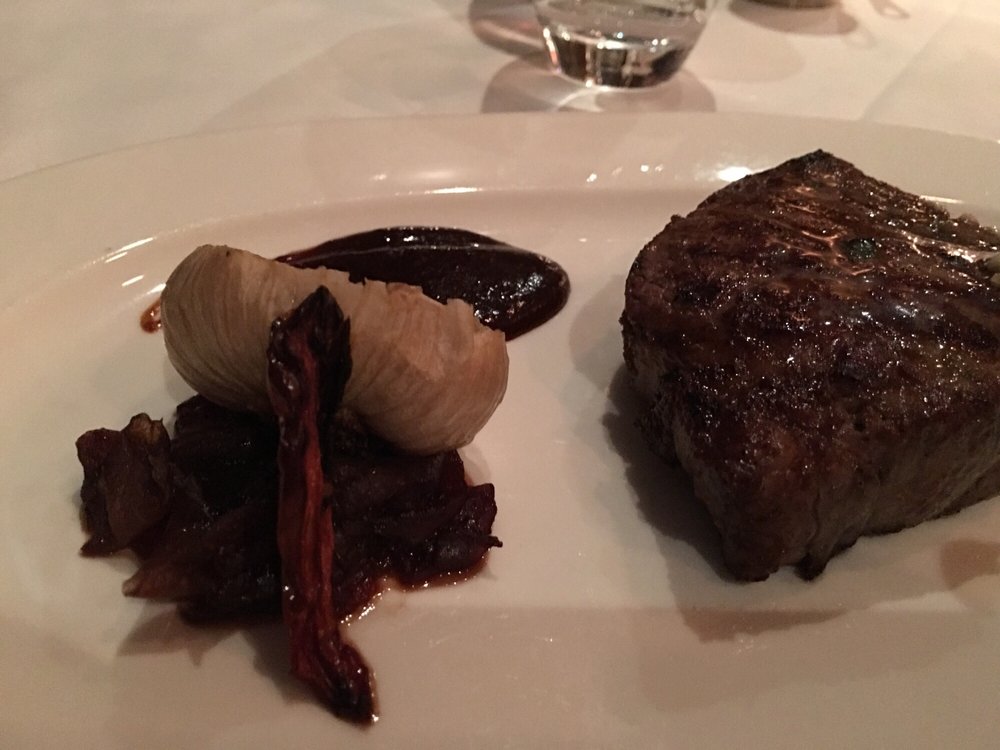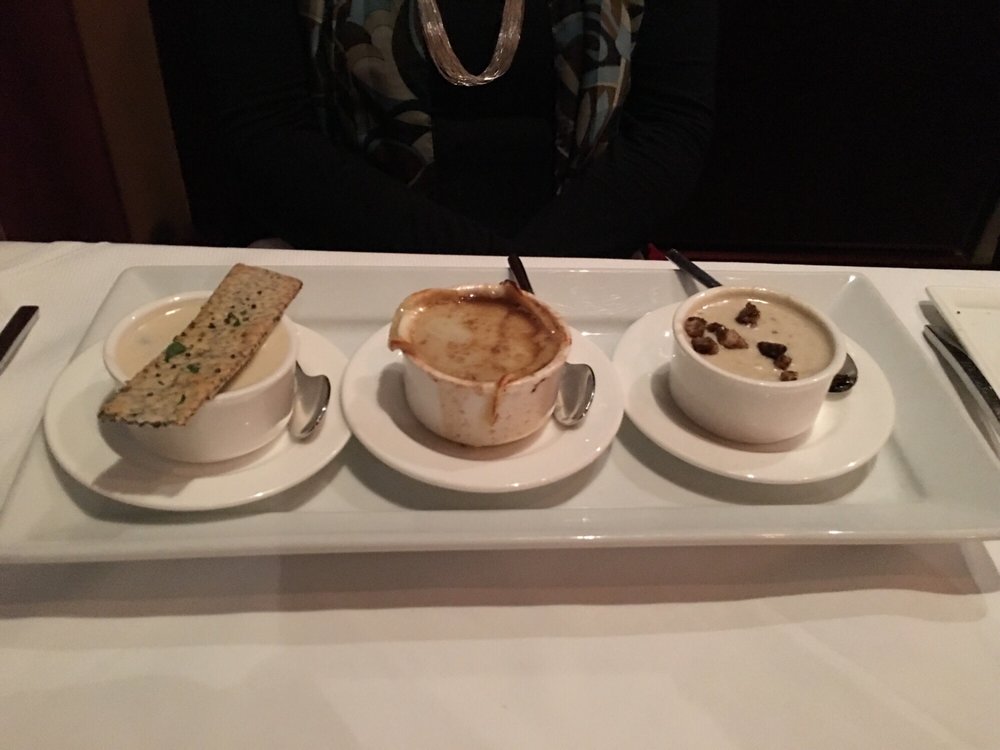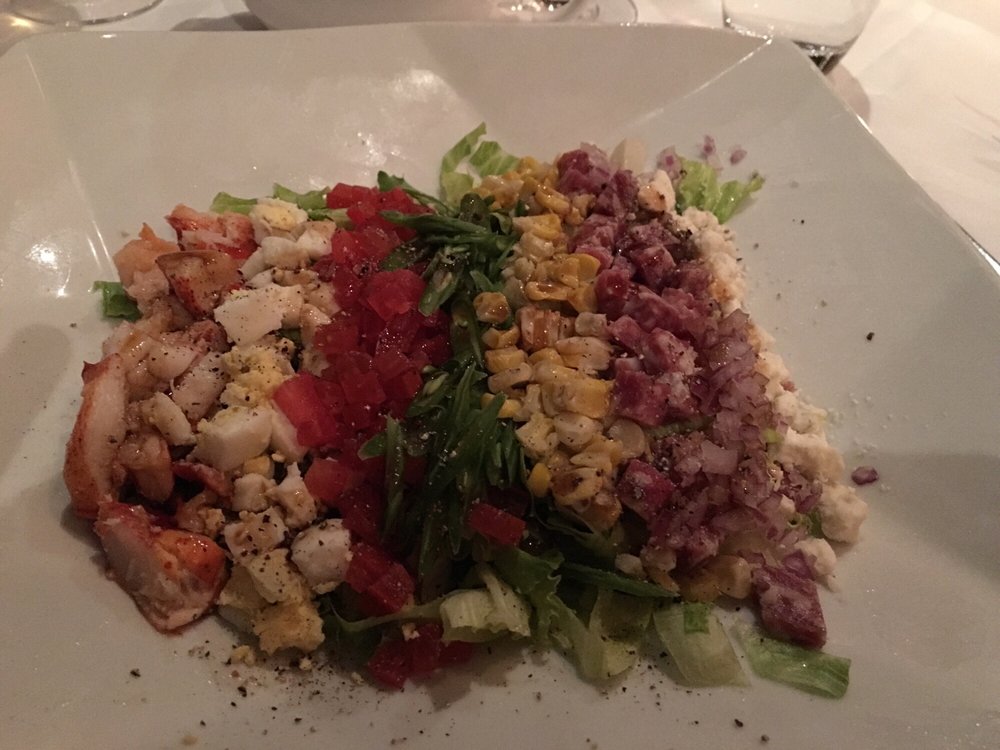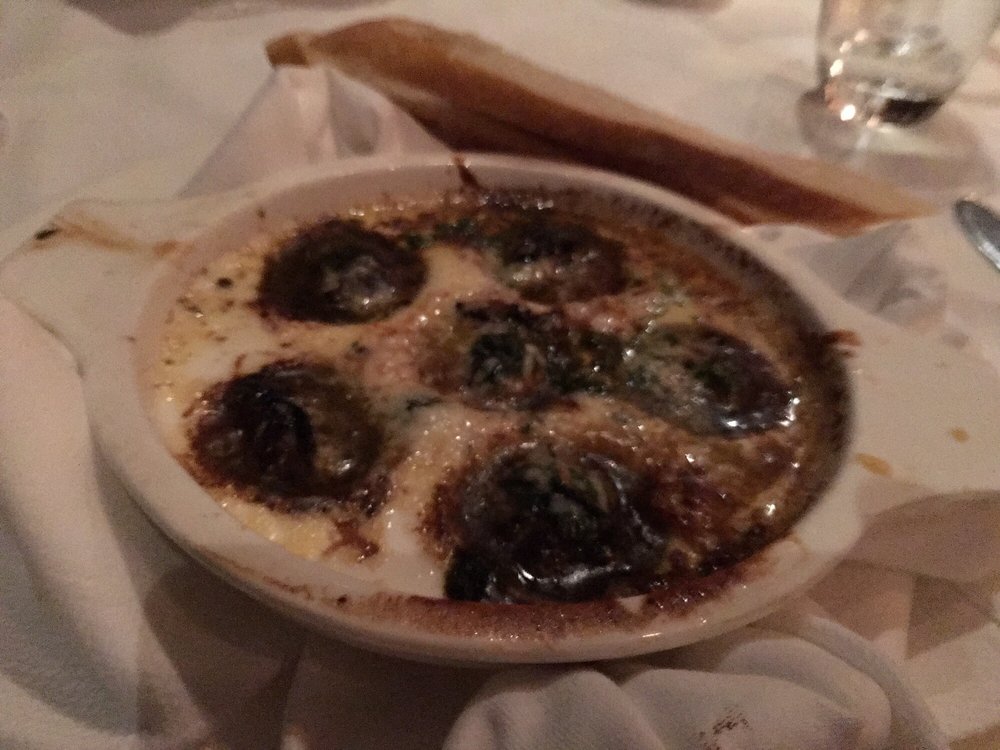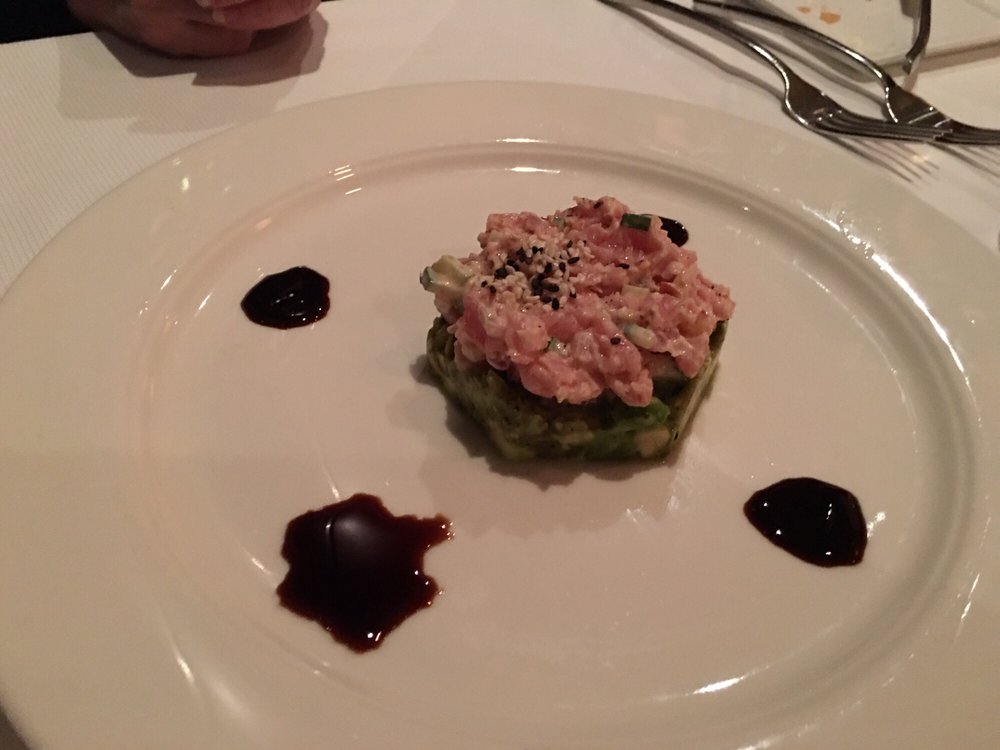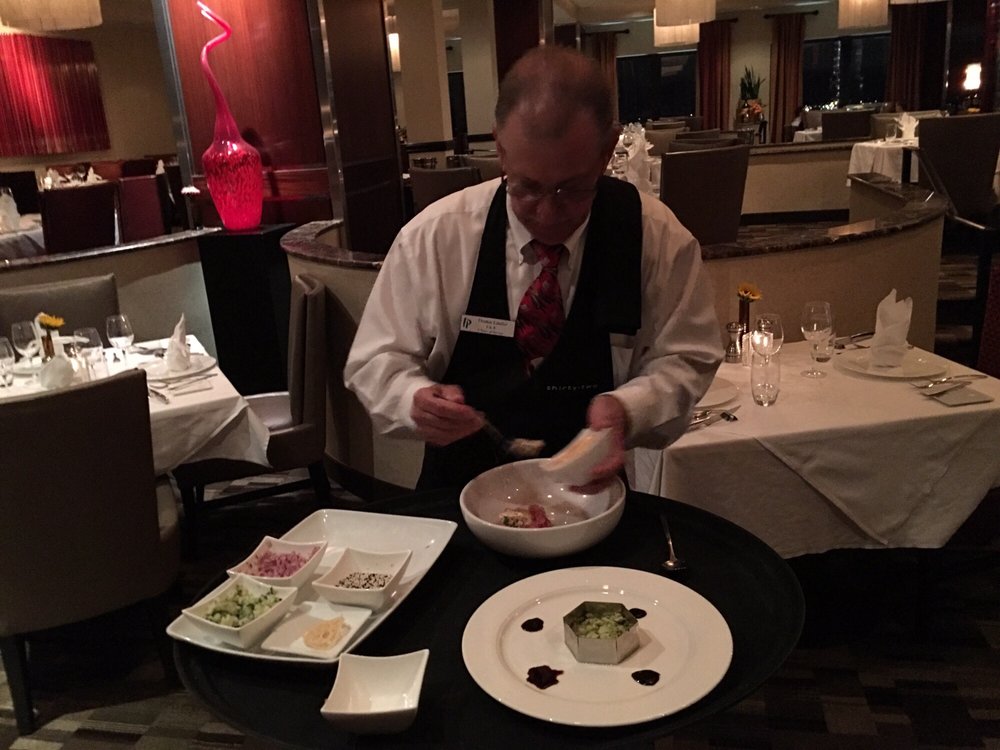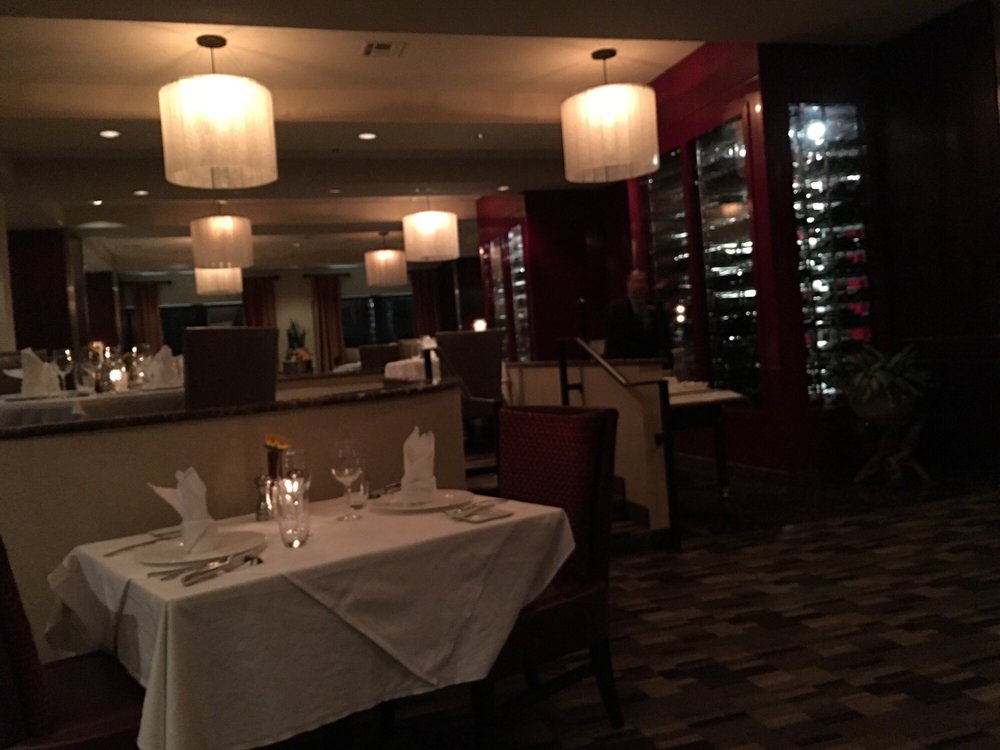 ***** (5 stars)
This restaurant far exceeded my expectations. The decor is great, and there's a lovely view across the cay toward the Beau Rivage, which is a lot nicer hotel but without this caliber of restaurant.
We started with table-side tuna tartare and escargot. Both were excellent. Our server did a masterful job with the tartare, and it was interesting to see the ingredients and proportions. The escargot was the Bourguignon variety which is sometimes too wine-based for me, but this was perfect, with a nice balance of brown butter.
Our second course was the soup sampler and lobster chopped salad. The soups were all delicious, but so rich we couldn't even eat the small servings on the sampler. The chopped salad came with a wonderful wasabi vinaigrette, the highlight of the meal as far as I was concerned.
We finished by sharing a prime New York Strip. It was perfectly cooked and very tender. The accompanying creamed spinach was much too salty, and I didn't feel like the goat cheese went with the side of cauliflower.
Thirty Two offers an excellent wine list, and we were fortunate to be there on a Sunday during the fall off-season, when all the bottles were half price. We took full advantage of that boon.
Service was perfect, and we had a delightful meal.
Thirty Two
850 Bayview Ave
Biloxi, MS 39530
(228) 436-3000
http://www.yelp.com/biz/thirty-two-biloxi