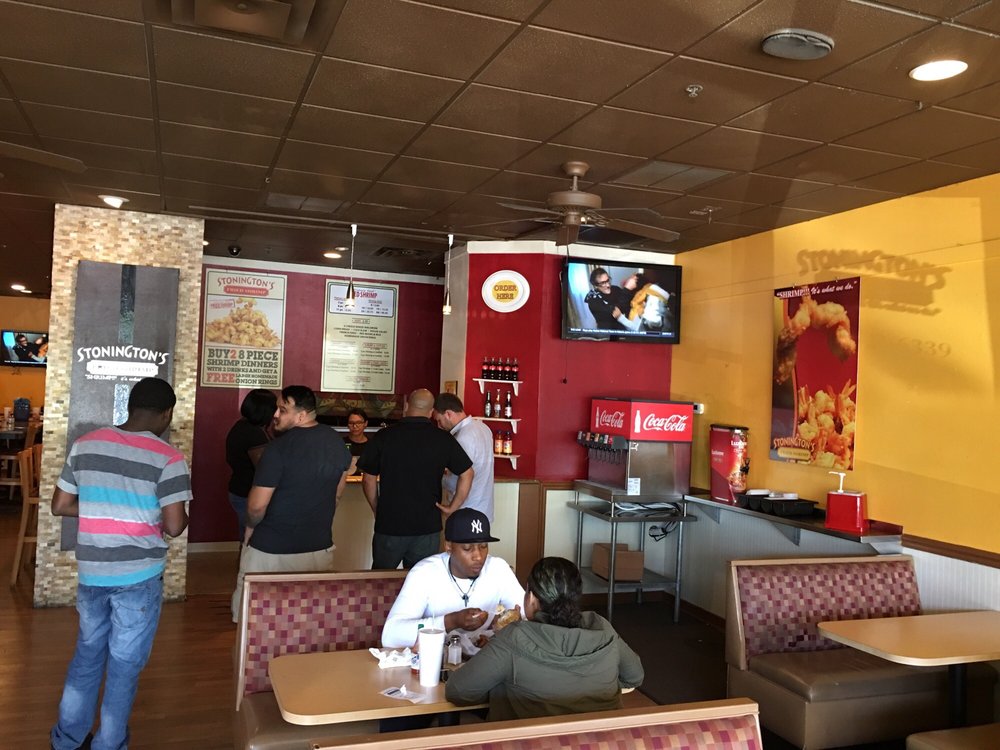 **** (4 stars)
This place surprised me with its extremely high quality fried shrimp and fried chicken. They were both delicious, and not too greasy. The chicken had a completely different coating that made it quite delicate, compared to the more traditional batter of the shrimp.
The sides were good, too, especially the side salad, which had lots of interesting ingredients; the mac and cheese, which had been baked in a little pie tin; and the corn bread, which had been fried on one side. Onion rings were rather greasy.
The operative word here is, of course, "fried". Almost everything is. But for a splurge it's very good.
Note this is not "fast" food. Even though you order at a counter, expect it to take twenty minutes to prepare your food. I suppose that accounts for its quality, but you can't be in a rush.
Stonington's Seafood
2316 S Kirkman Rd
Orlando, FL 32811
(407) 522-6339
http://www.yelp.com/biz/stoningtons-seafood-orlando