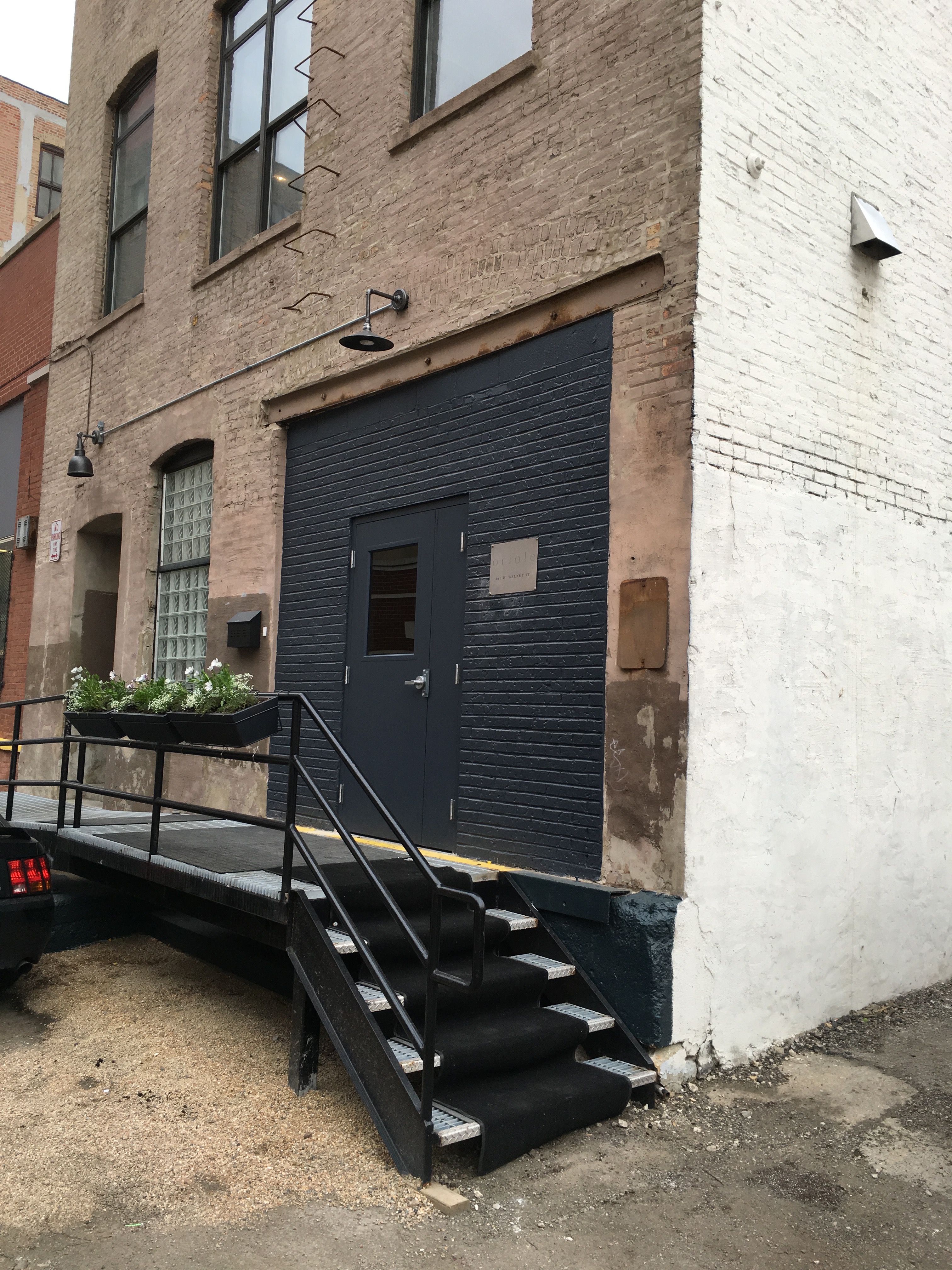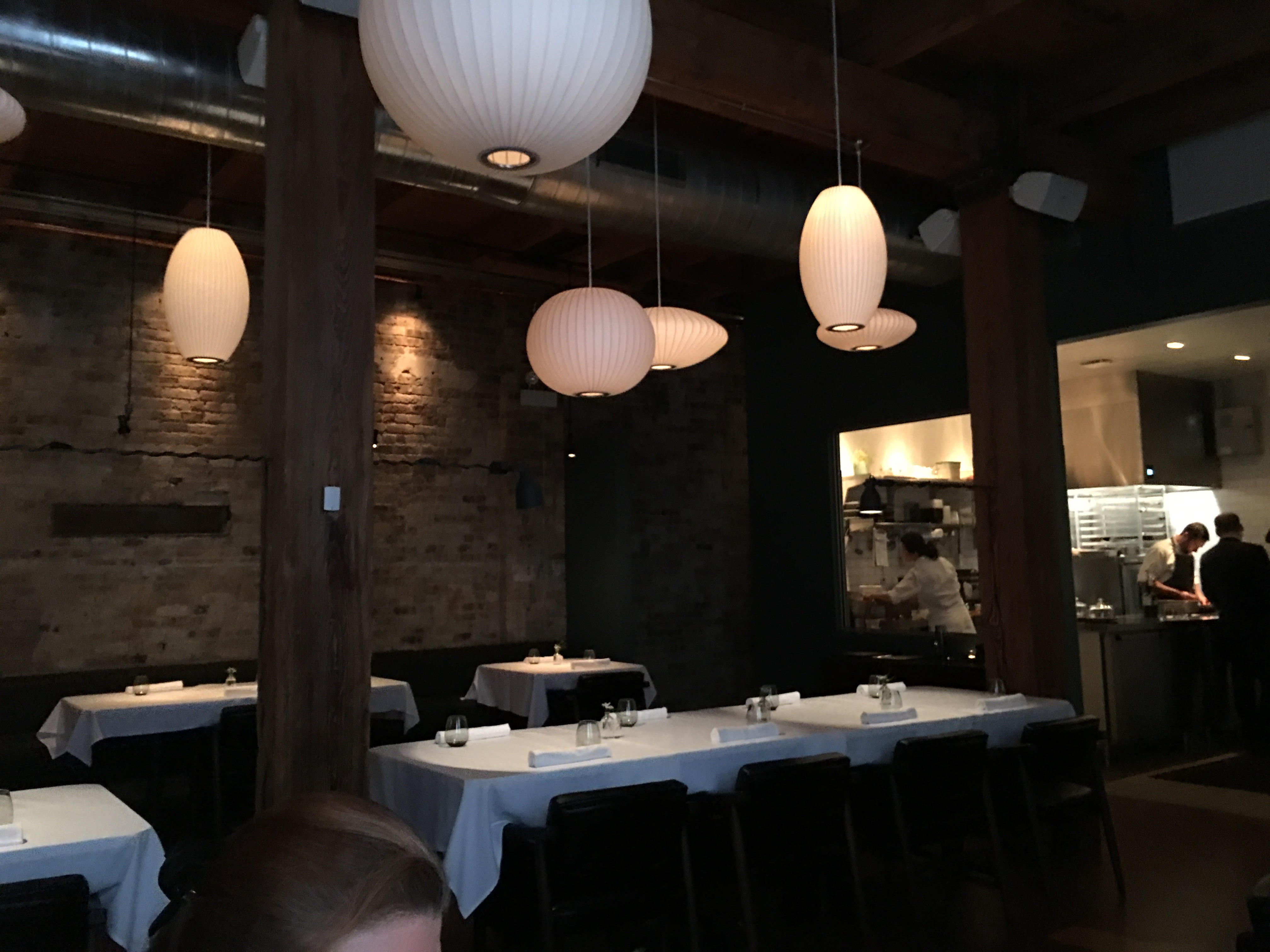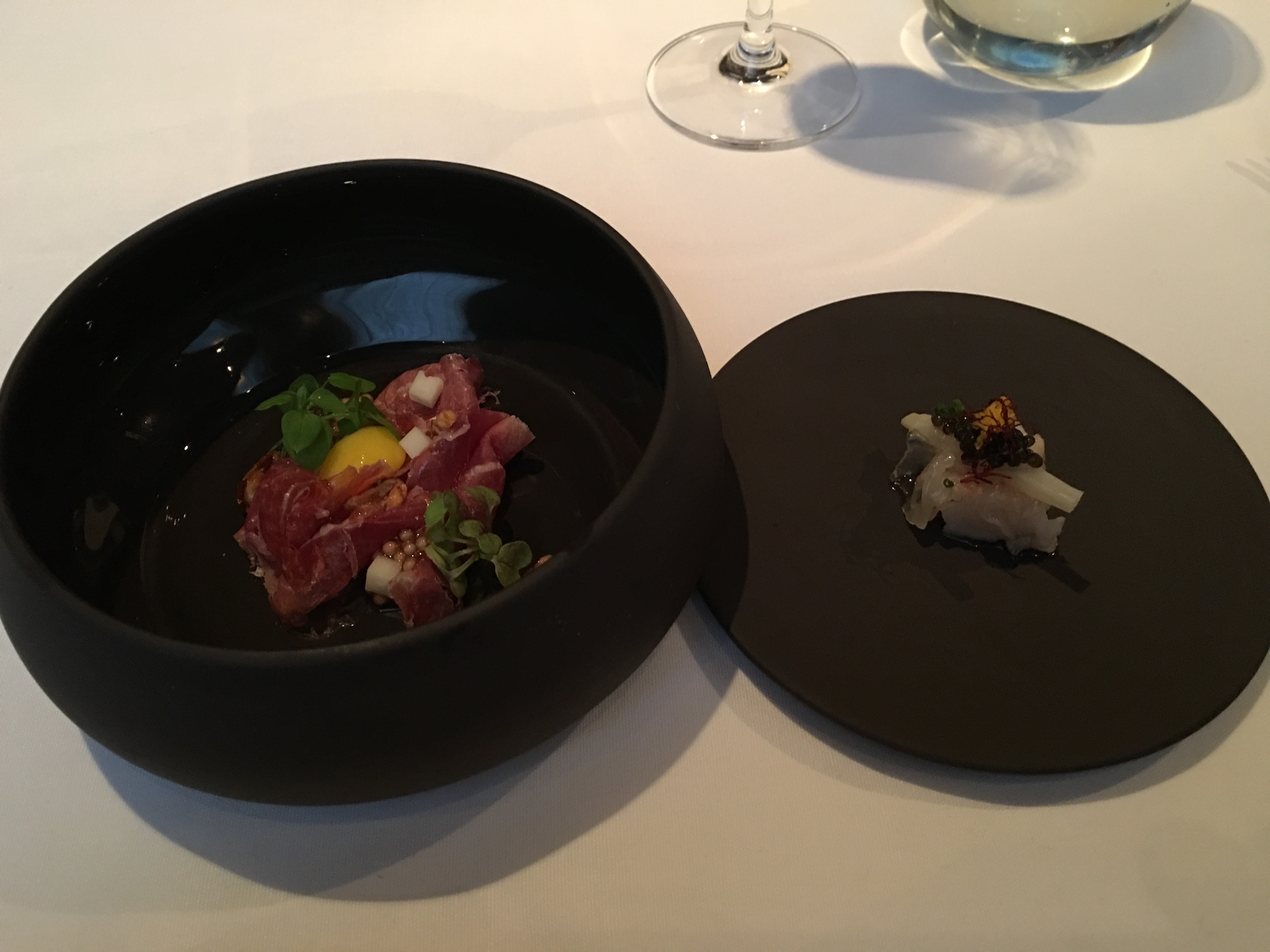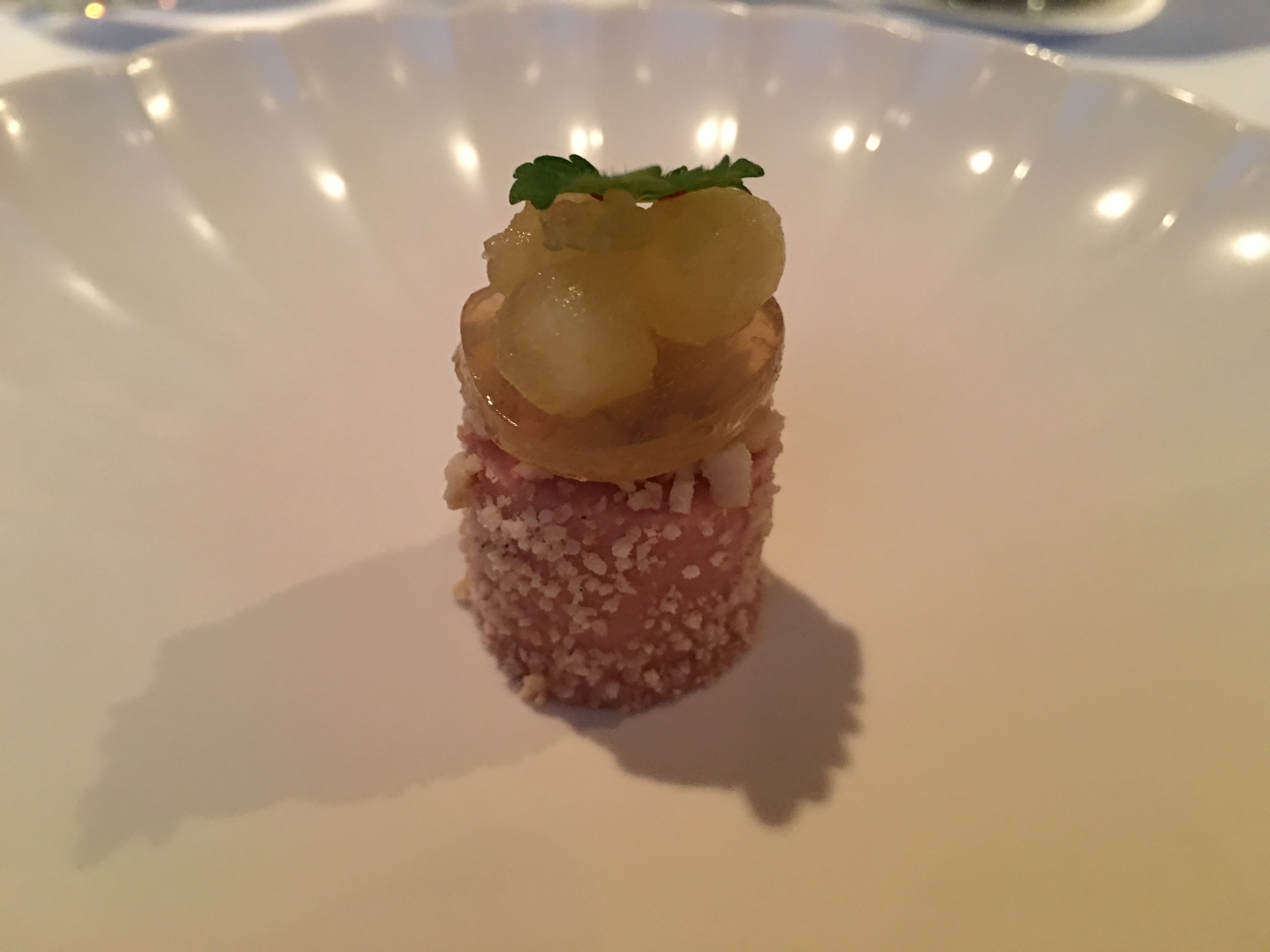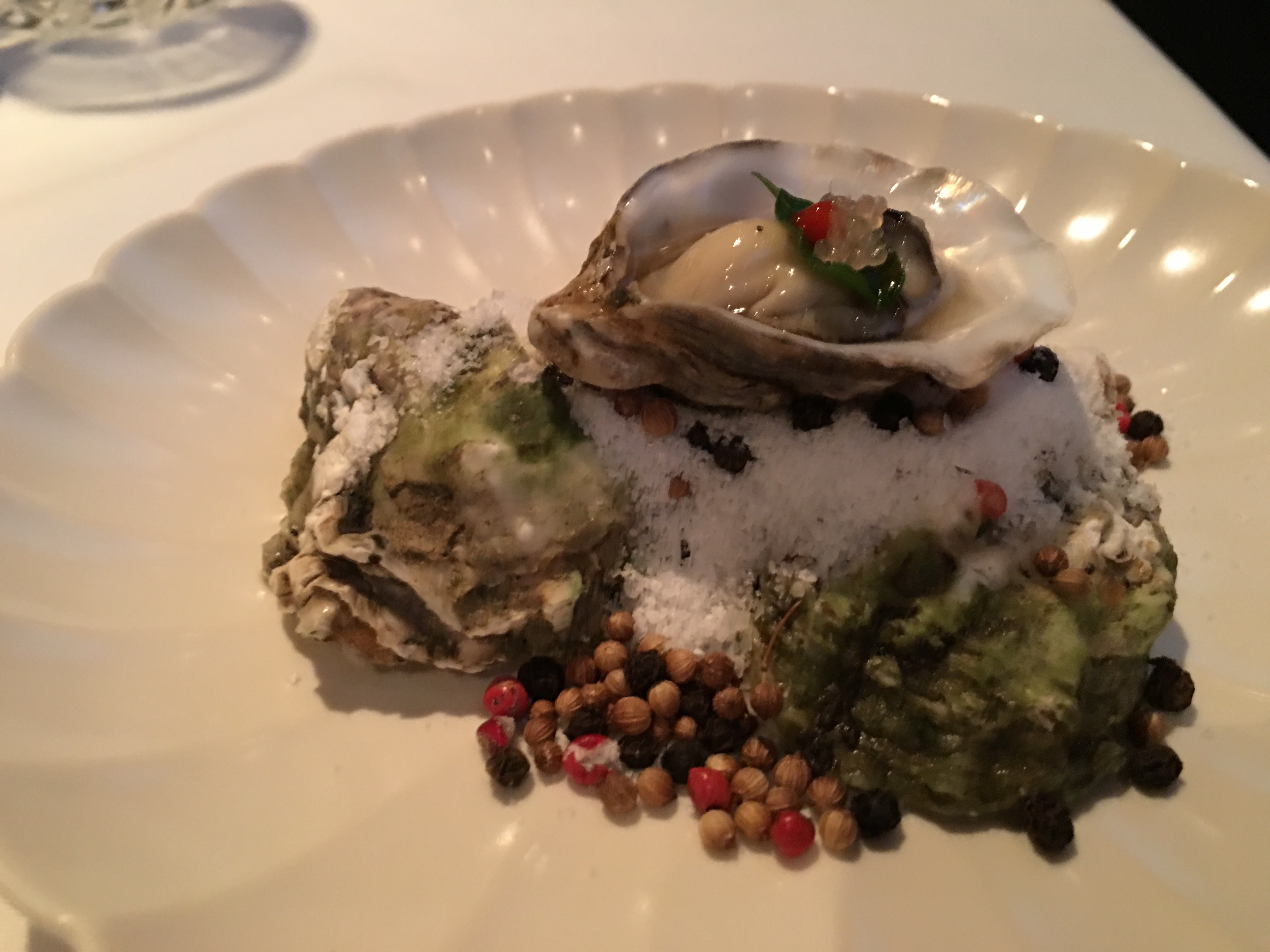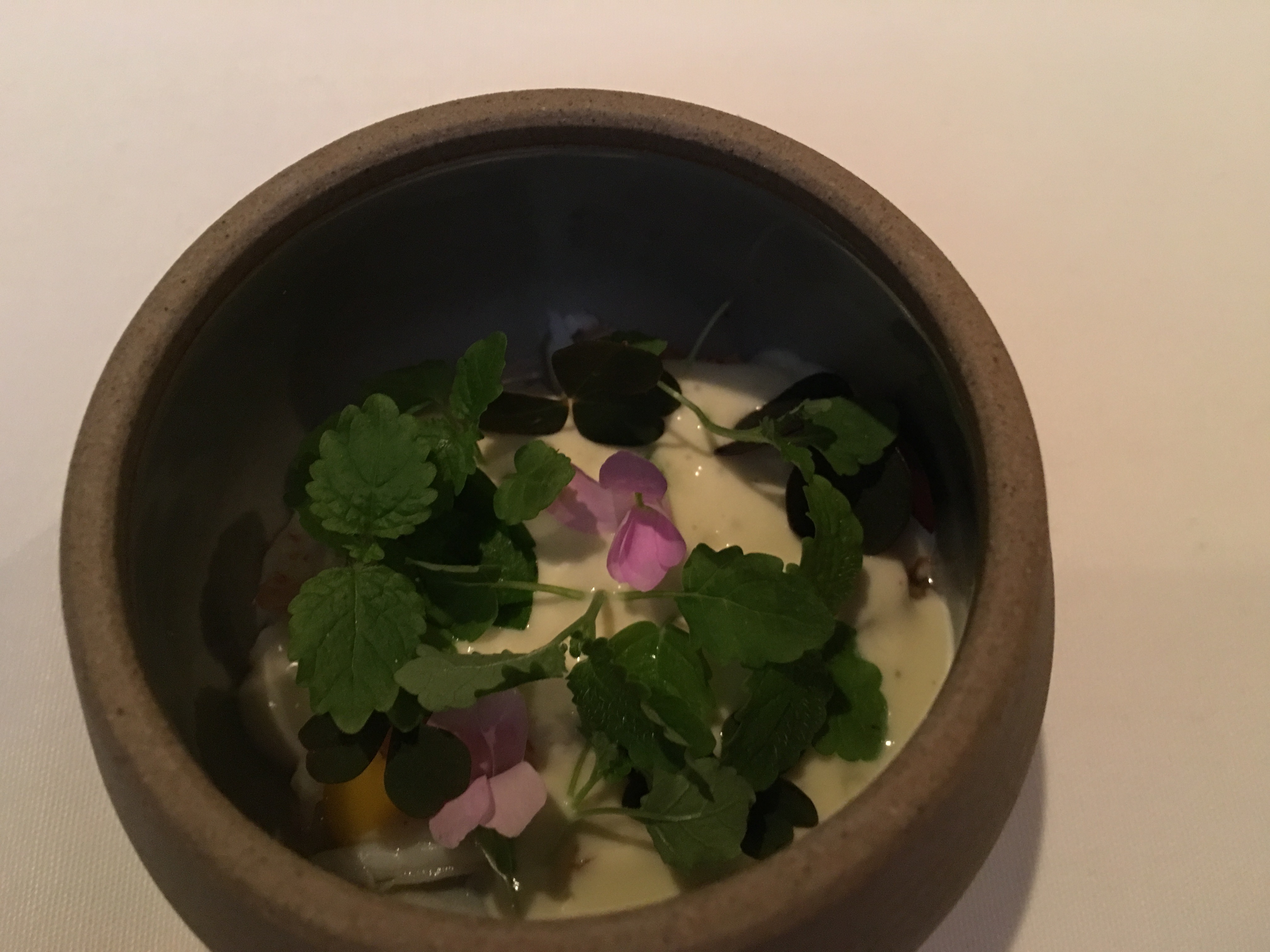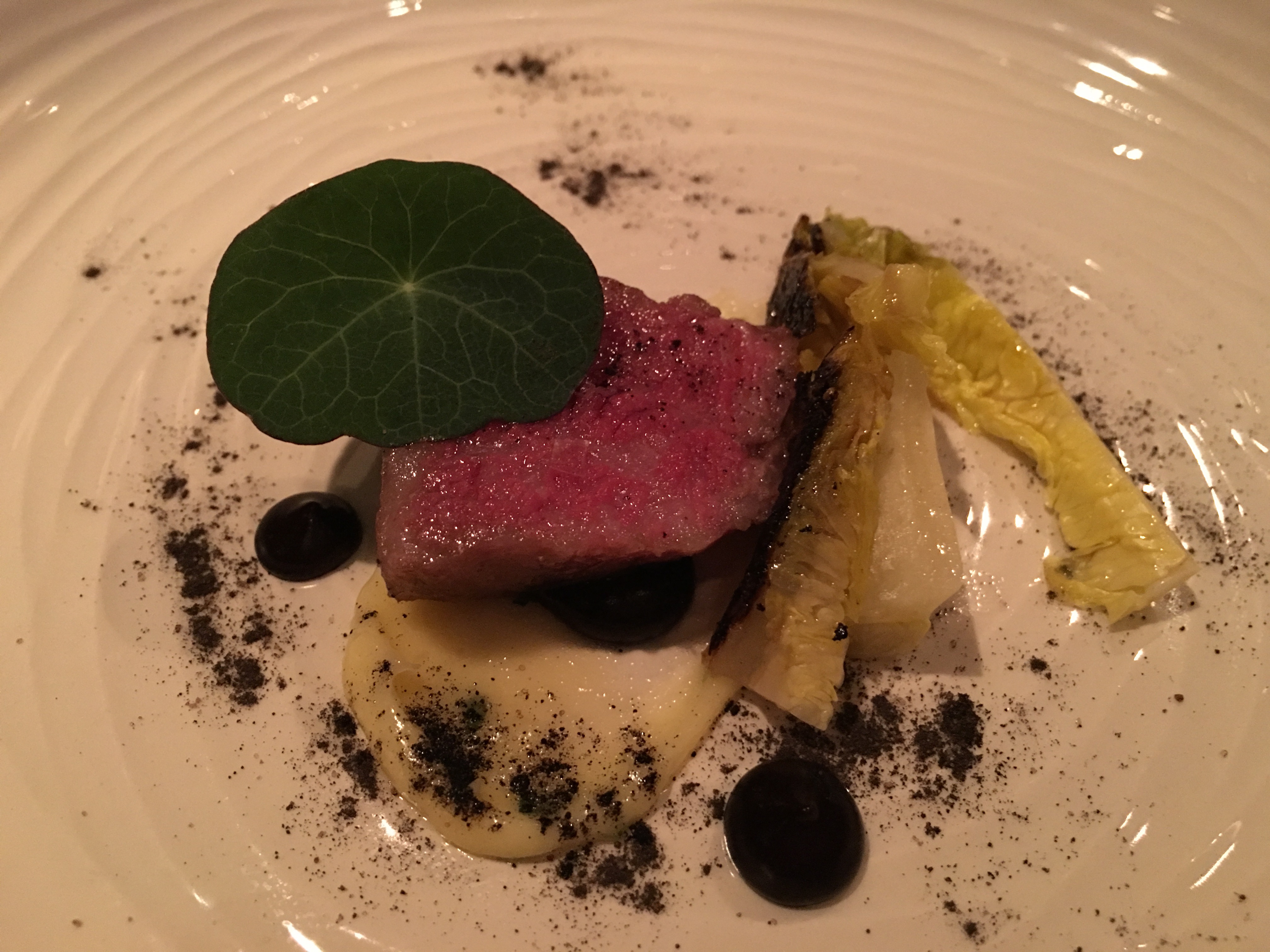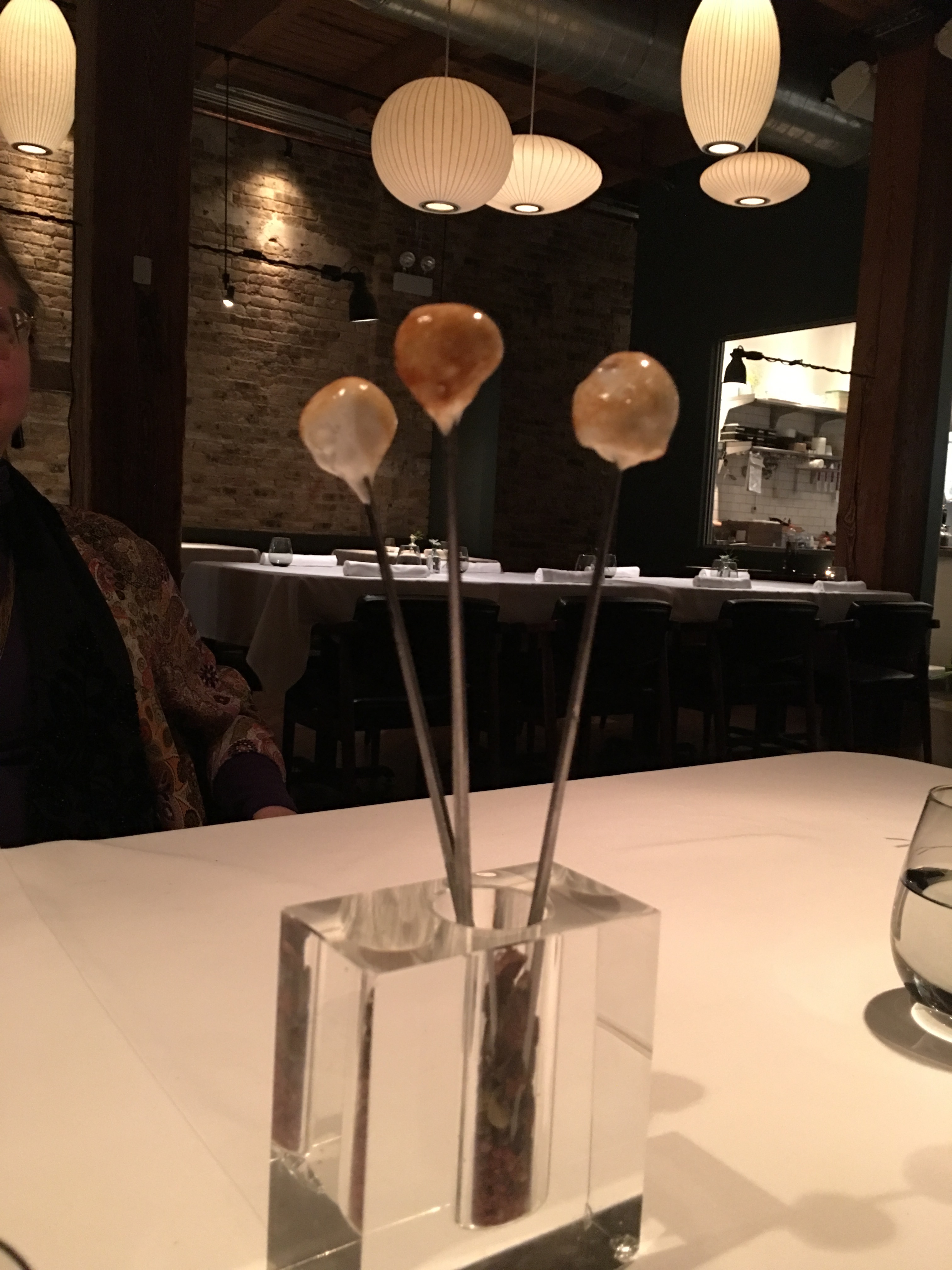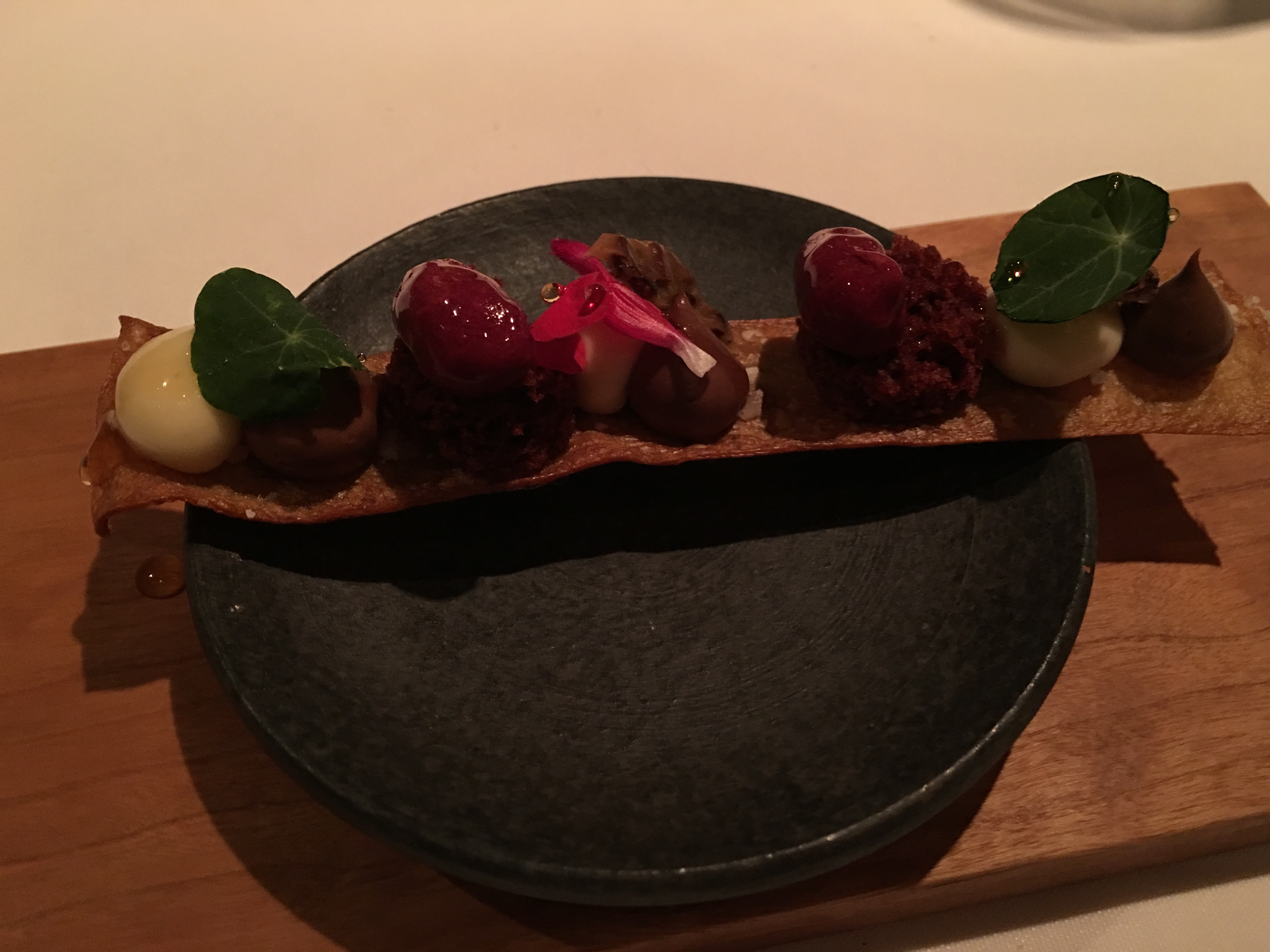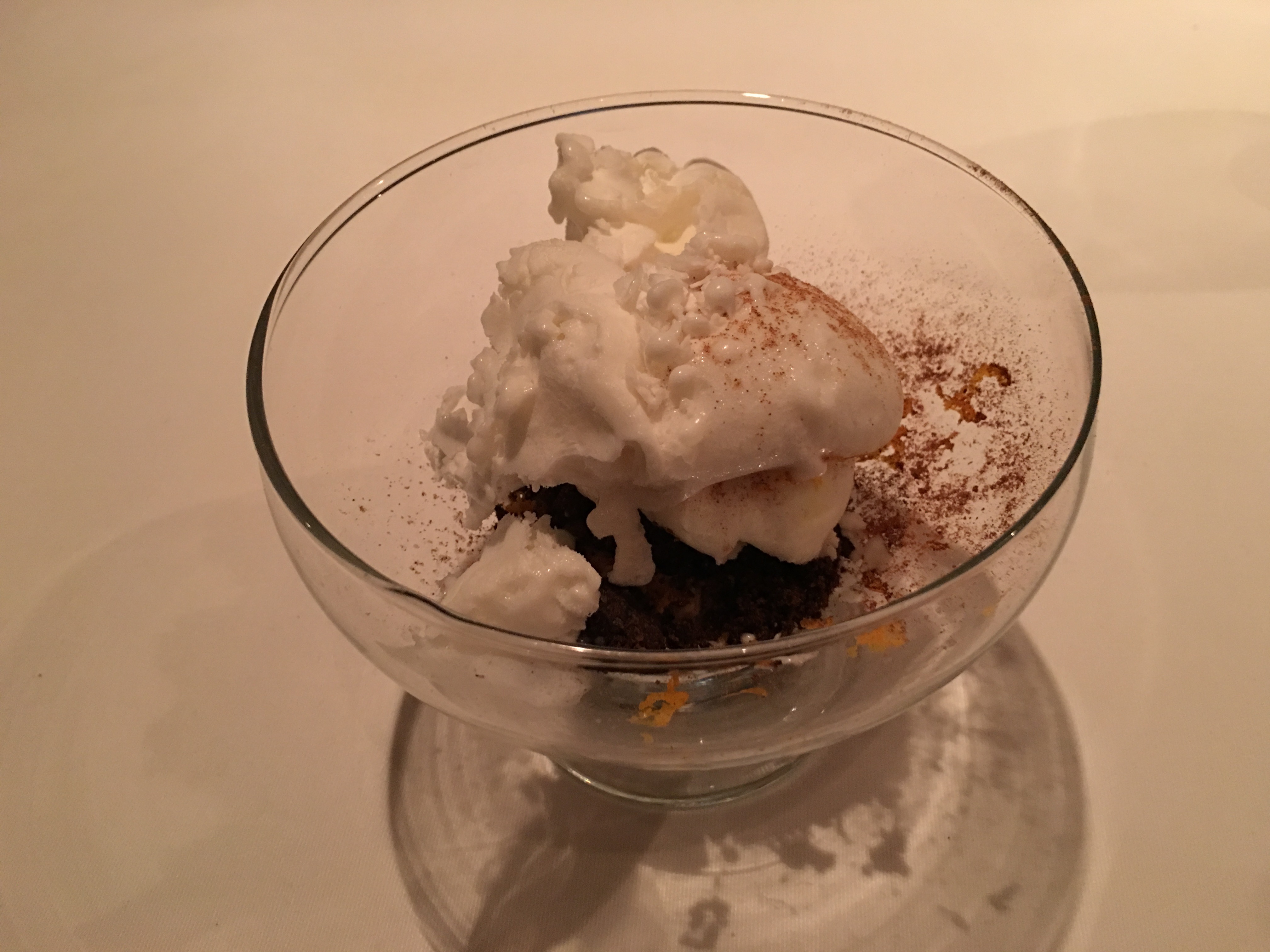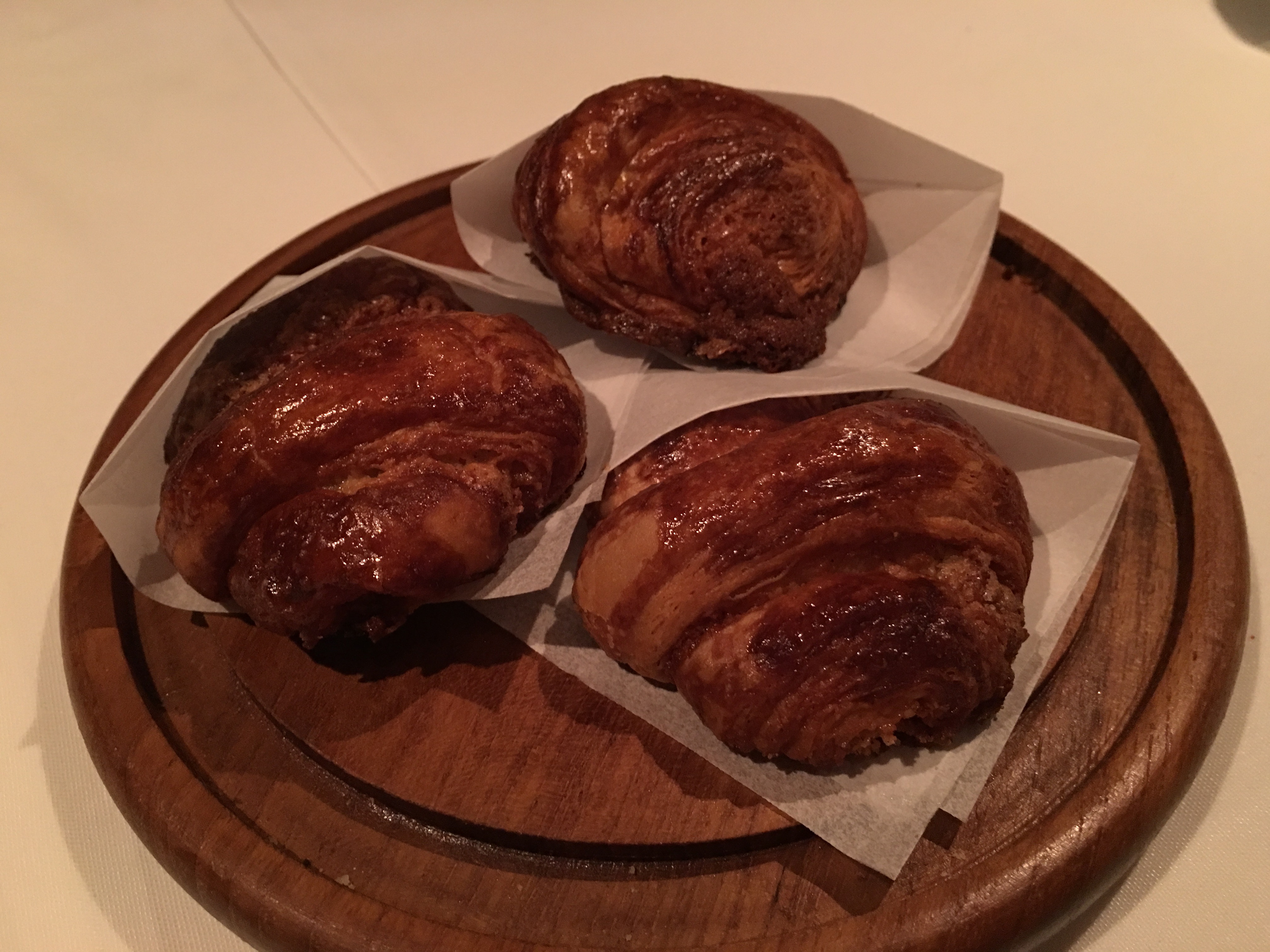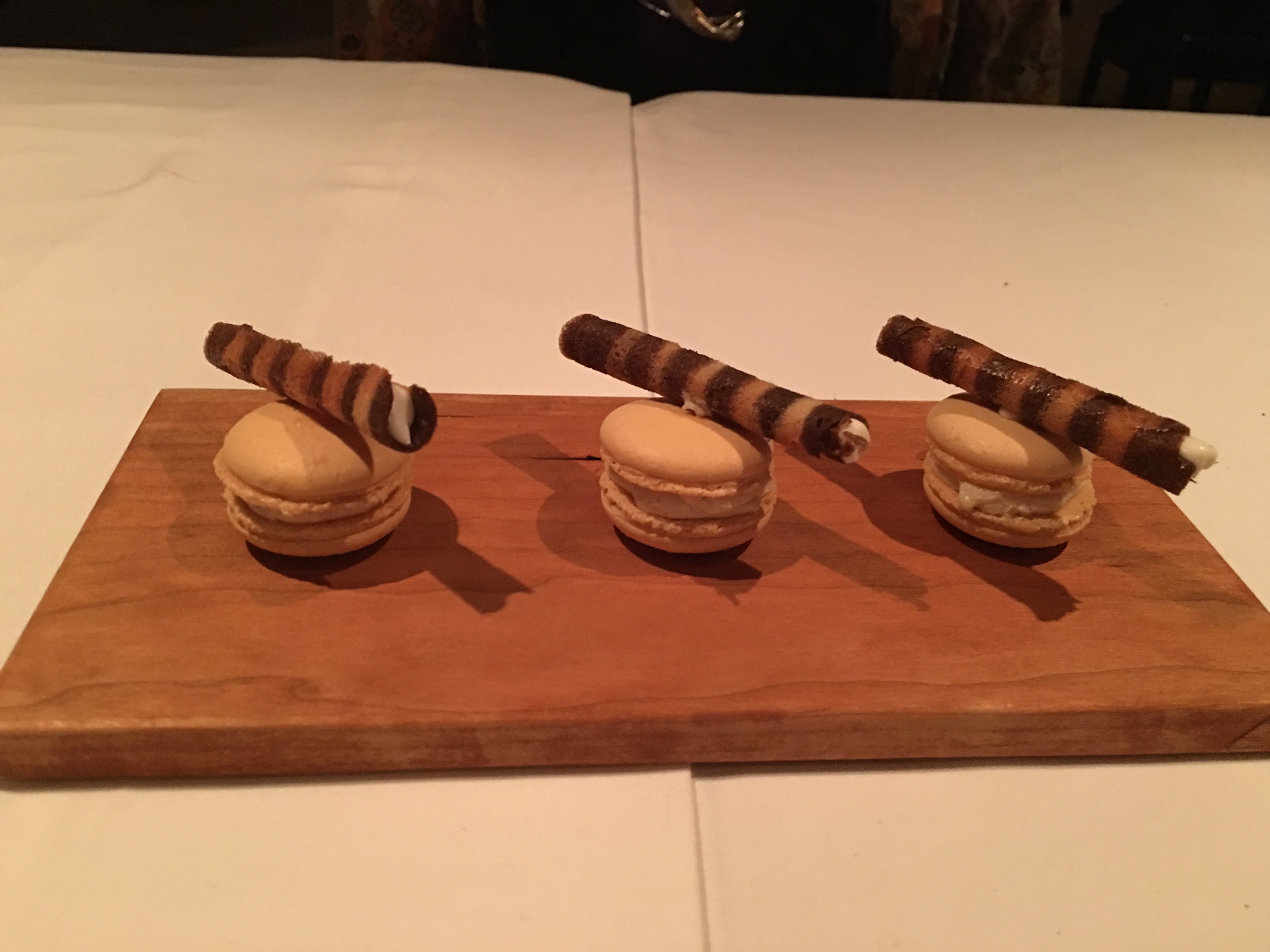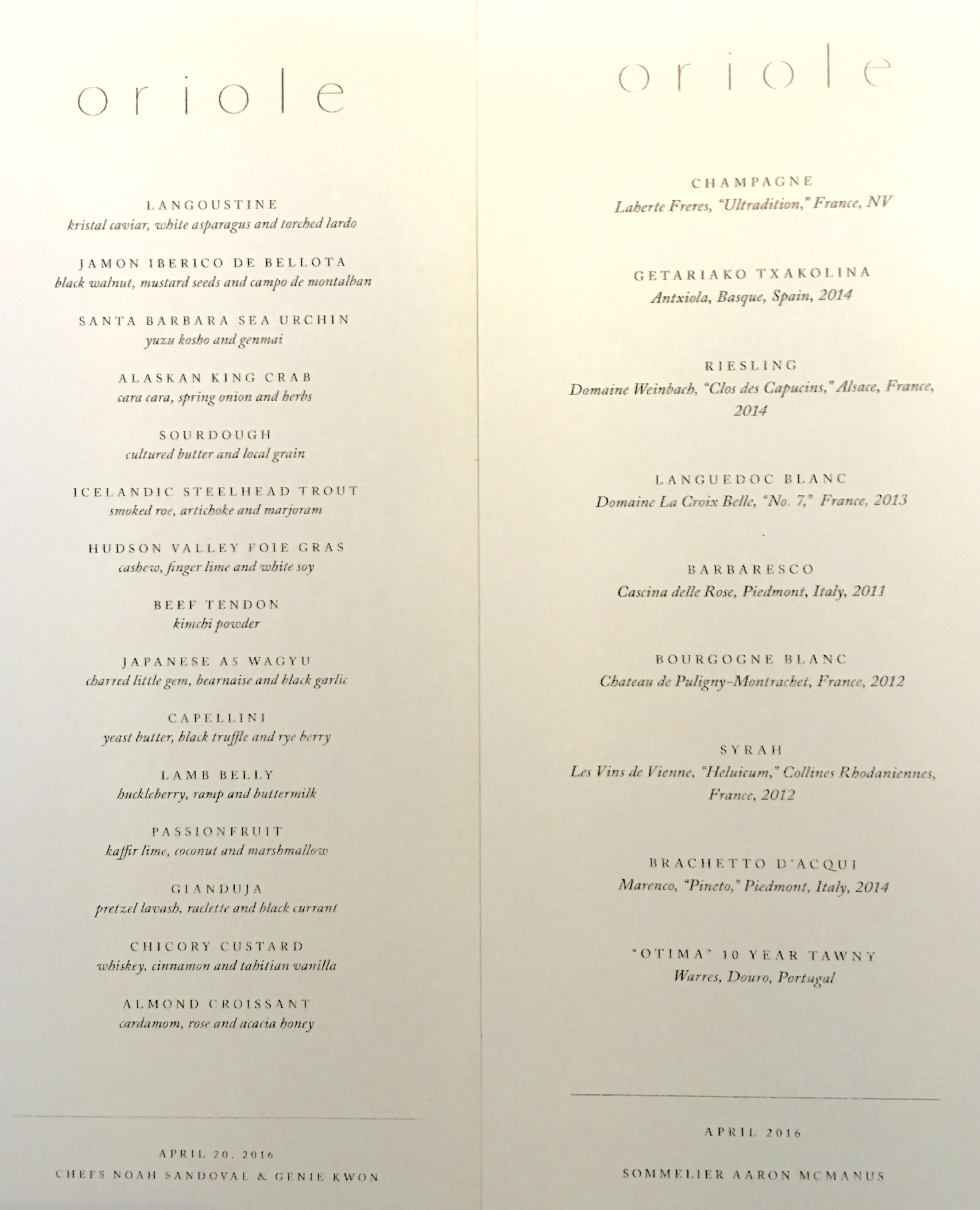 ***** (5 stars)
After being open only a bit more than a month, Oriole is already in contention for best restaurant in Chicago, which also makes it a contender for best in the US.
Nearly every one of our sixteen courses was a home run–so much so that it's hard to pick standouts. From the first bit of langoustine topped with caviar, each course offered an impressive array of flavors, sometimes merging into a complex whole, and at other times exploding sequentially on the palate revealing one ingredient after another.
The alteration of courses from rich to refreshing and back again kept our palates fresh. Portion sizes were just right, so that we never felt over-stuffed (although we would have happily consumed another six orders of just about anything we were served!)
Rather than attempt to describe individual courses, which change anyway, let me just list those items that topped those I've had at the best Michelin-starred restaurants in the world: Sea urchin, foie gras, Alaskan king crab and Japanese A5 Wagyu. Each of these provided a mind-blowing complexity that forced one to stop and consider what was going on in each bite, and each event on the plate. For example the charred lettuce that accompanied the Wagyu was so phenomenal it almost upstaged the Wagyu, which was the best piece of Wagyu I've ever tasted.
As with many tasting menus, the last four courses are desserts, and some members of our party don't have much of a sweet tooth. Let me just say that not one crumb survived. The desserts provided terrific variety, were never cloying, and were paired with wines that had very controlled sugar and acid levels, keeping our palates fresh and interested until the very end.
With only about a dozen tables arranged in ample space, the dining room is stylish yet comfortable. Soothing colors and rough brick walls contrast with retro hanging lamps, and a spotlight on each table shows off the food to its best advantage. A glass wall separates the dining room from the kitchen, although it certainly isn't needed for noise abatement, as there is no kitchen commotion from the many chefs working their magic.
Service is professional yet welcoming, without the stiff affectations of some top restaurants. We were particularly impressed with our sommelier, whose extensive knowledge and passion for the wines on the tasting fight was matched by his deep understanding of the ingredients in each dish and how they matched his selections.
While Oriole is not inexpensive, it offers an astonishing value given the perfection of the experience.
Oriole
661 W. Walnut St.
Chicago, IL 60661
(312) 877-5339
http://www.yelp.com/biz/oriole-chicago