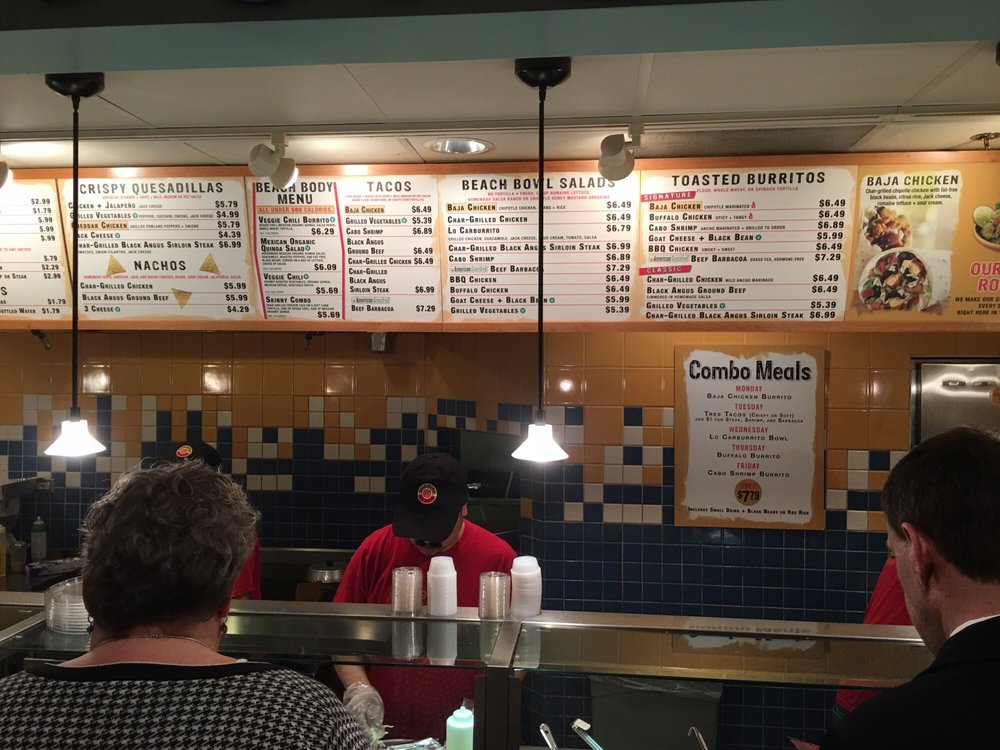 *** (3 stars)
This is a much better place for a fast Mexican counter service lunch that Chipotle or Adobo Grill. The reasons are the more extensive choices, better ingredients and greater preparation options.
For example, In addition to burritos and quesadillas, you can get tacos, with either soft or crispy corn tortilla shells. I had the crispy tacos, and the double layered shells were fresh, crisp and tasty. They were really good with the spicy barbacoa beef.
Orders also come with excellent tortilla chips.
The chicken quesadilla was also good. The only miss was the nachos, which used movie theater cheese glop and got soggy very quickly.
Burrito Beach
19 S La Salle St
Chicago, IL 60603
(312) 578-9340
http://www.yelp.com/biz/burrito-beach-chicago-6