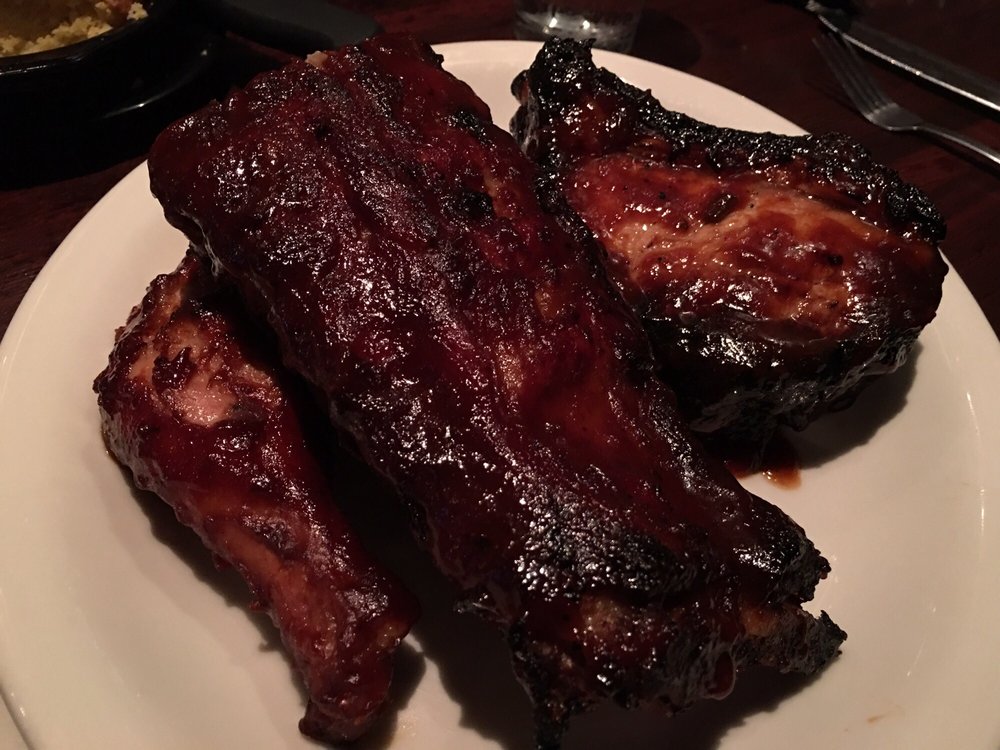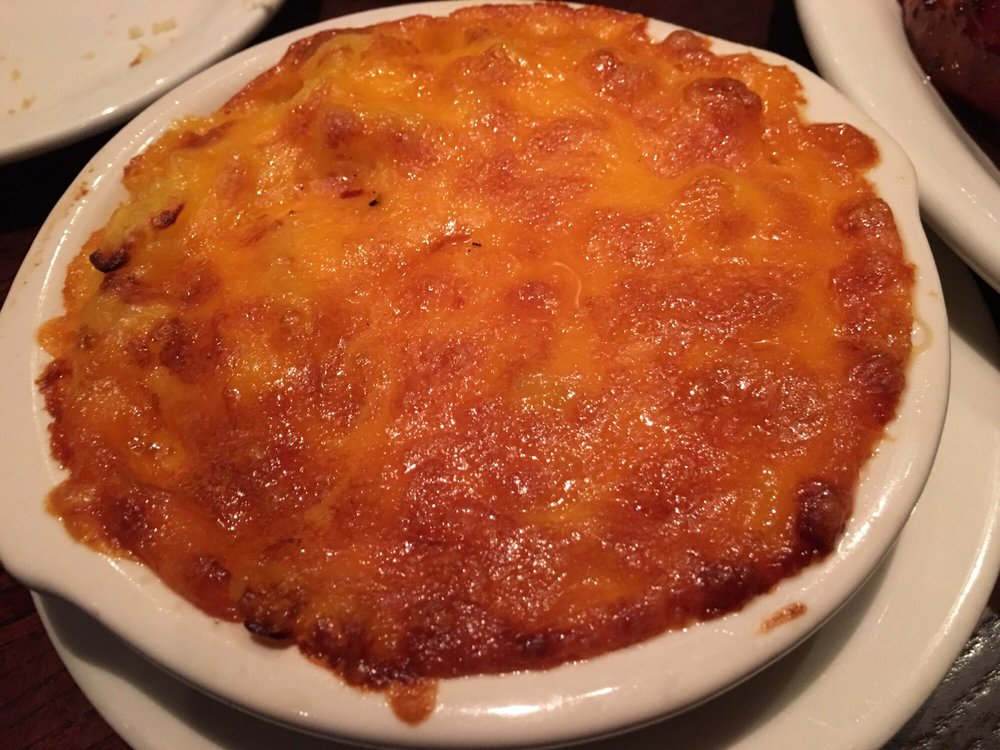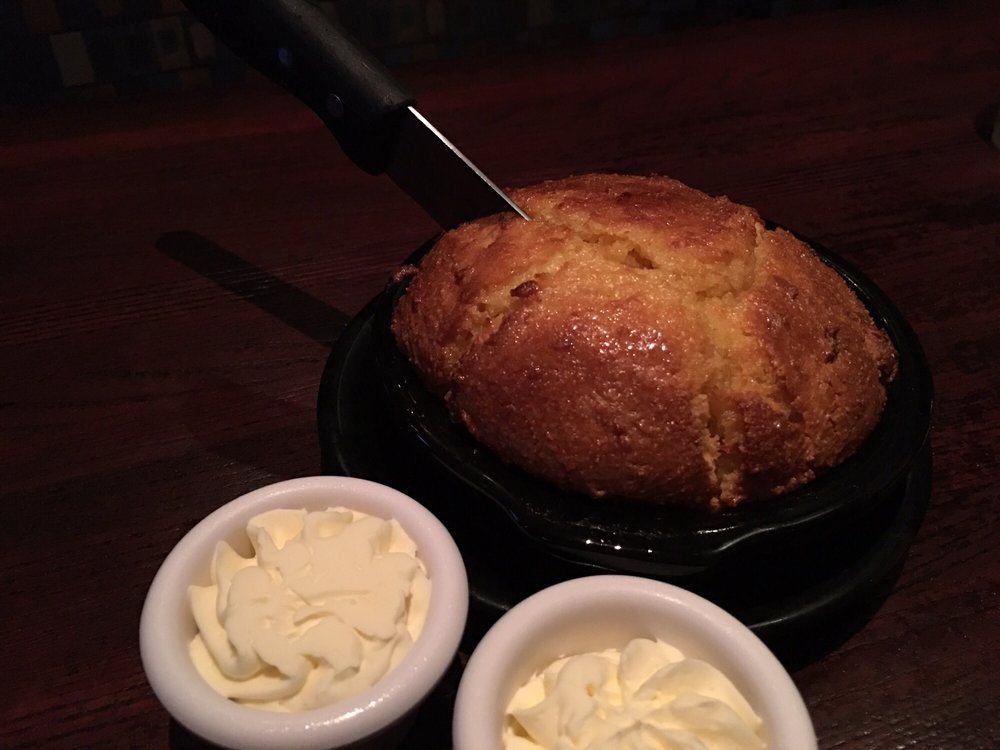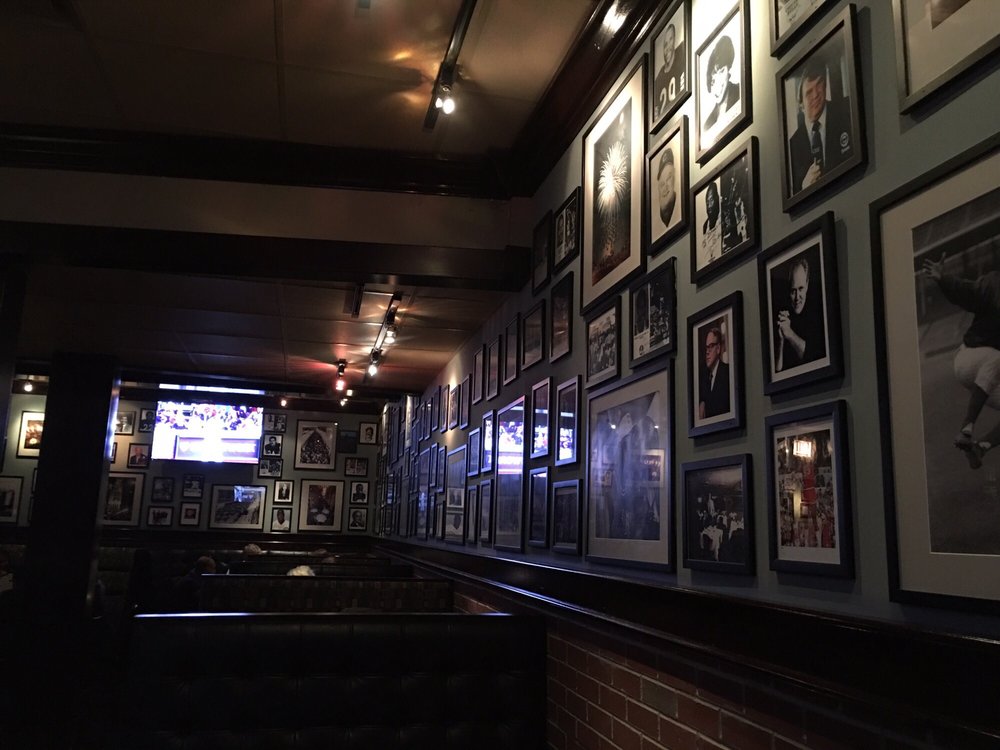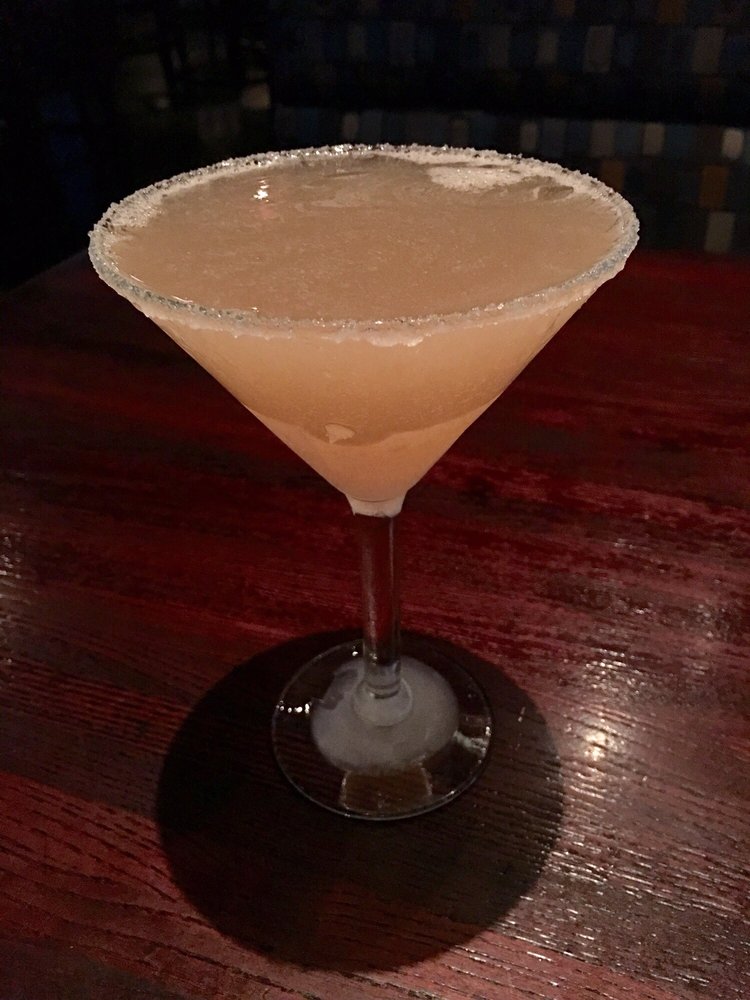 **** (4 stars)
There are so many styles of barbecue that's it's always interesting to see people's different favorites. I tend to like somewhat sweet southern style sauces and fall-off-the-bone meat, whereas a lot of the barbecue in Chicago often has a more tart sauce that isn't what I'm looking for. Carson's is interesting in that the sauce is quite good, with a sweet tang, but the meat is not cooked to fall off the bone. The result is okay, but not my favorite.
I tried the barbecue sampler, which in addition to a half rack of ribs included a quarter chicken and a giant pork chop. The chicken was pretty good, but the pork chop, not something I would typically order, was the best thing on the plate. It had a great charred crust, and was moist and tender (and did I mention huge?).
But for me, the highlight of the meal was the coleslaw, which was finely grated cabbage in a very wet sauce that was absolutely delicious. I finished the whole bowl.
Also excellent was the cornbread, which was crunchy on the outside and crumbly in the middle, served in a hot skillet.
The highly touted Au gratin potatoes did nothing for me; they were simply potatoes with melted cheese on top.
There's a small but well-priced wine list and some nicely crafted cocktails. The atmosphere is vinyl booth bar-ish. Service was friendly if not particularly attentive.
I would definitely go back, but probably have a prime rib sandwich and coleslaw and cornbread
Carson's
612 N Wells St
Chicago, IL 60654
(312) 280-9200
http://www.yelp.com/biz/carsons-chicago-2