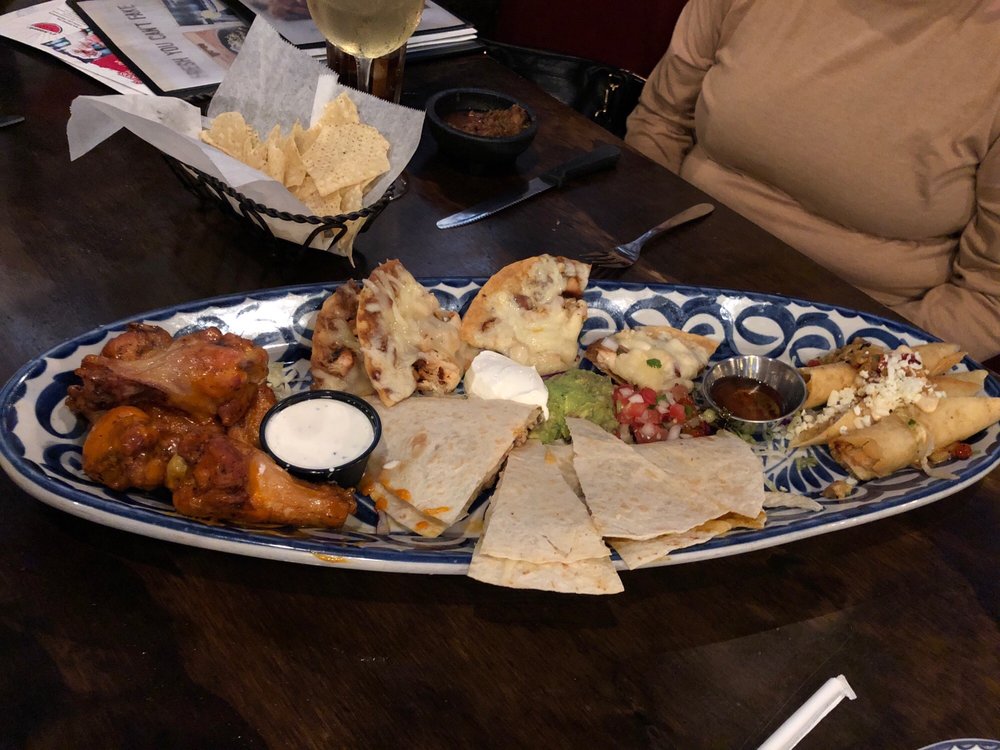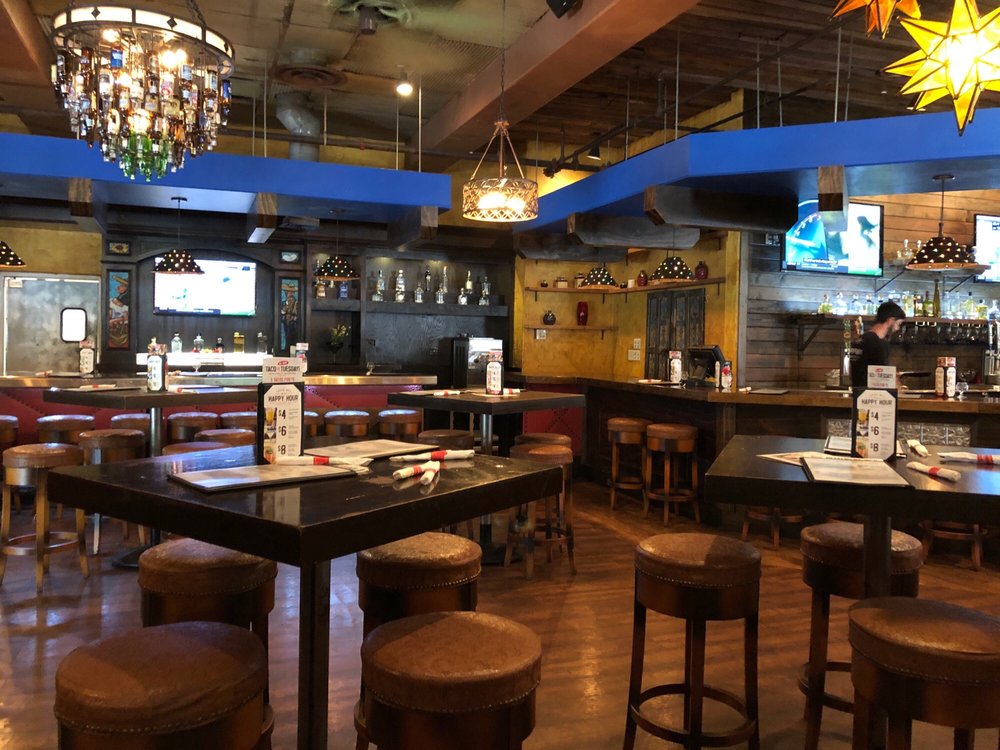 *** (3 stars)
Back when there weren't many Tex Mex restaurants in town, we used to go here all the time. (Actually, our history goes back far longer, because back in the 80s this was our Sun Bank!) But somehow it fell off our radar, and we hadn't been in years. We were surprised to discover the extensive remodel, which involved moving the door and making the bar area much larger and better than it used to be.

Unfortunately, the food hasn't improved along with the decor. We shared an appetizer sampler, and it was pretty ho-hum. To give you an idea of how far this place has strayed from Mexican or Tex-Mex, the best thing on the platter was Buffalo wings. And, oddly, every single item included chicken, so that's not really much of a sampler, is it?

The highlight was the house margarita, which was an excellent blend of balanced ingredients. Service was friendly and professional.
Chevys Fresh Mex
12547 State Rd 535
Lake Buena Vista, FL
32836
(407) 827-1052
https://www.yelp.com/biz/chevys-fresh-mex-lake-buena-vista