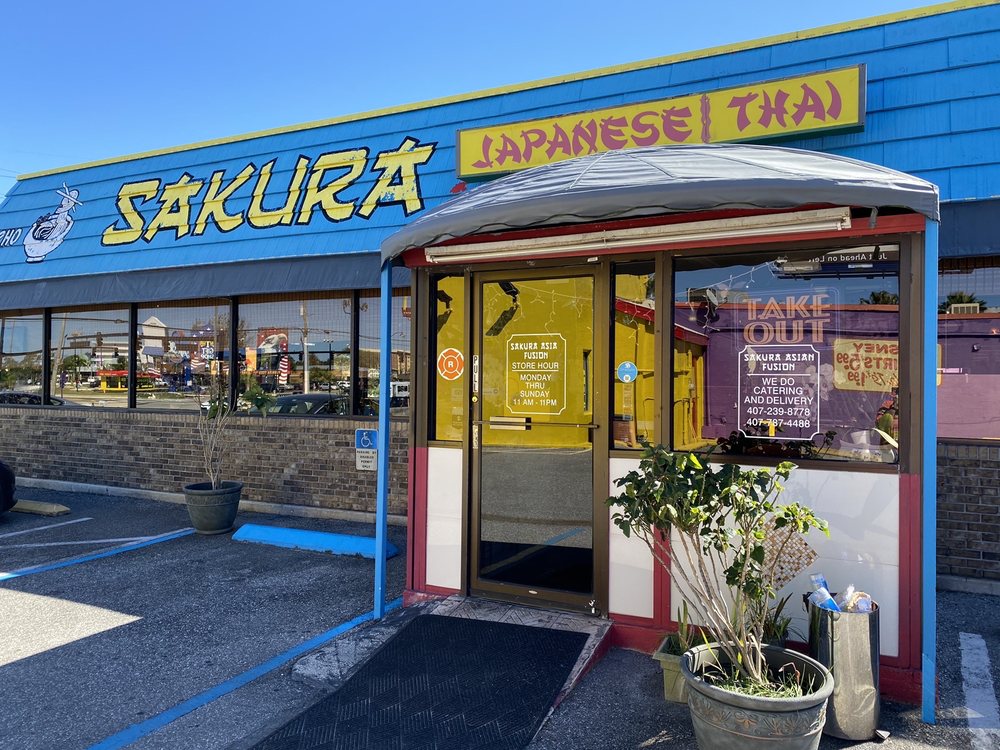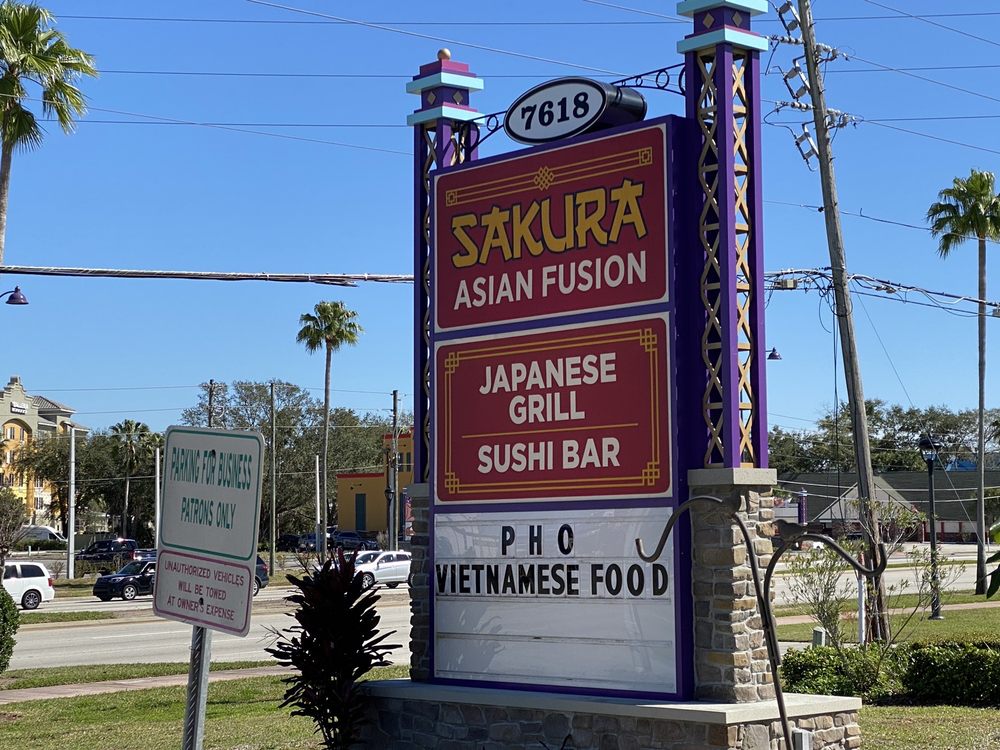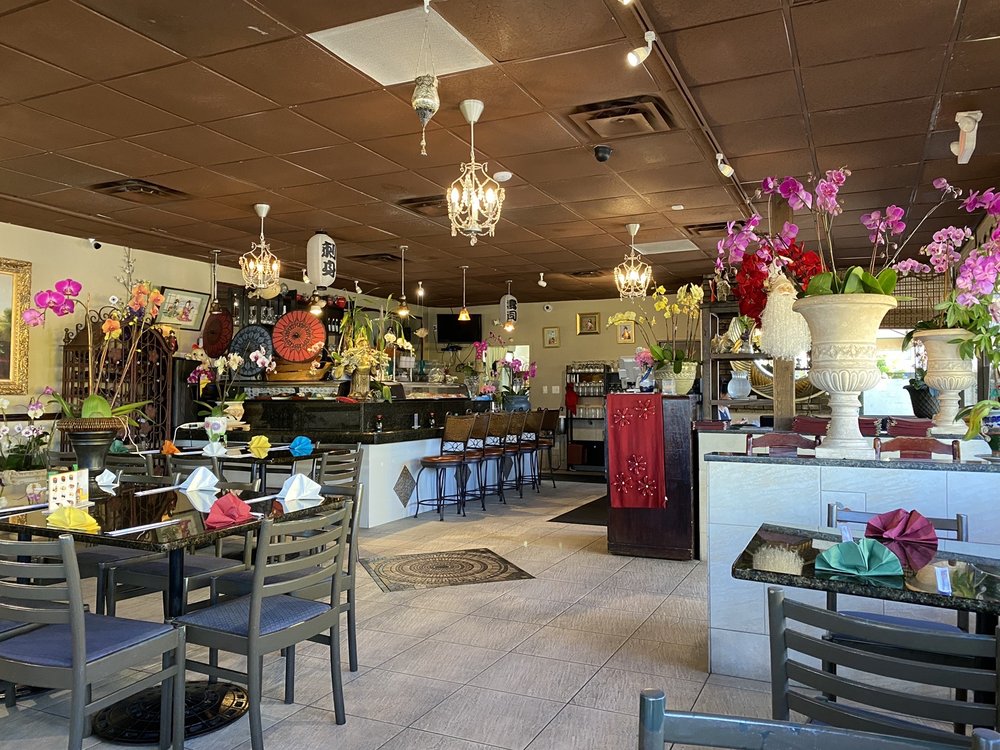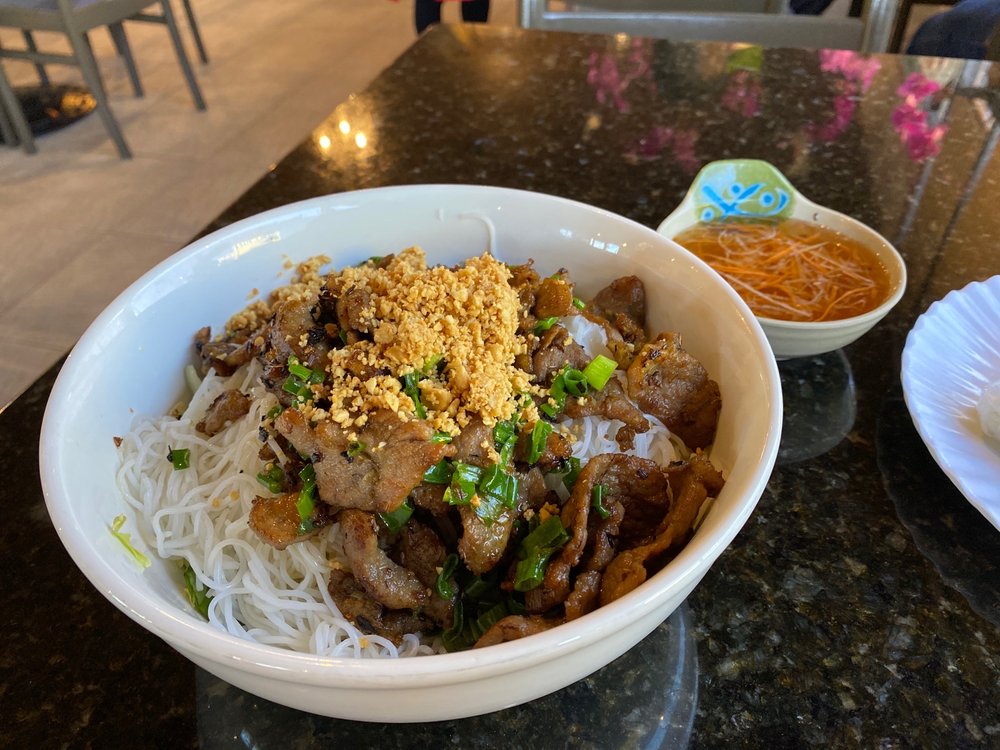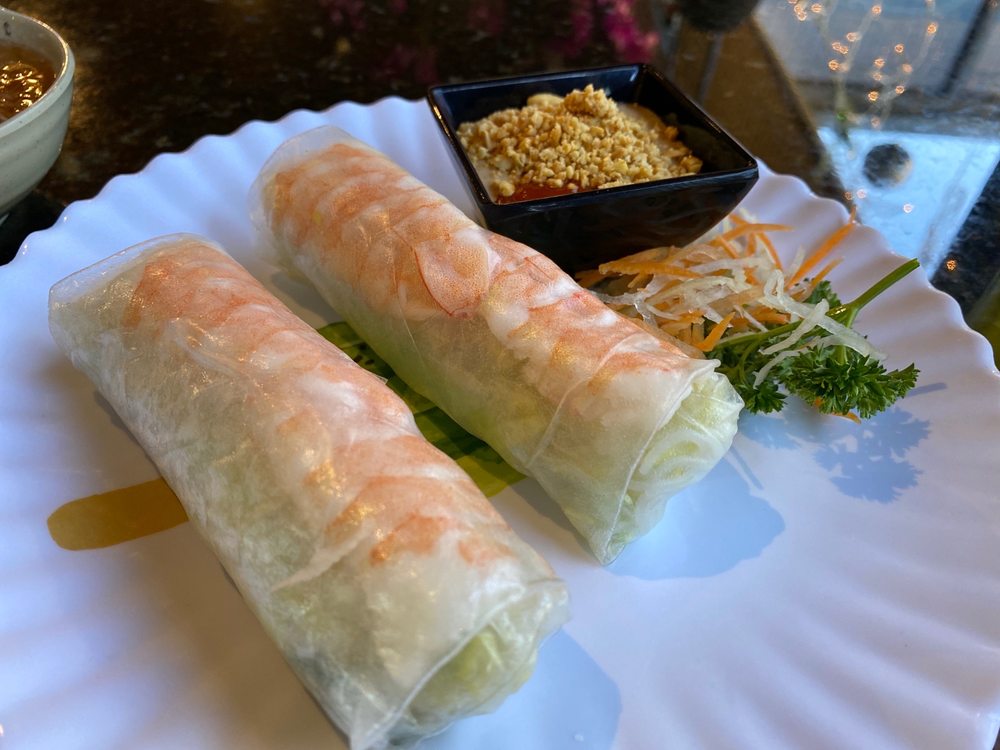 ***** (5 stars)
I tend to suspect a restaurant in the heart of a tacky tourist district can't be good, but Sakura is the exception. It bills itself as Asian Fusion, but there is really not fusion going on, it's simply a collection of Asian foods from many countries, including Vietnam, Thailand, Japan, and China.
The sushi selections are extensive and appear fresh, but I concentrated on the Vietnamese items, and they were among the best I've had, including many of the restaurants in Orlando's Vietnamese district.
The summer rolls are delightfully fresh and cold, and sever with a tasty
peanut and chili sauce.
The Bun Saigon is a classic Veitnamese vermicelli bowl with loads of basil, grilled pork, and fresh veggies, and served with a bowl of fish sauce. Ask for Sriracha and Hoisin to elevate it to sublime. My server also gave me the tip to add my leftover peanut sauce from the summer rolls, and that was indeed a great idea!
The interior decor is pleasant, with a variety of Asian decor. Service was very friendly and efficient.
Sakura Asian Fusion
7618 W Irlo Bronson Memorial Hwy
Kissimmee, FL 34747
(407) 239-8778
https://www.yelp.com/biz/sakura-asian-fusion-kissimmee-2