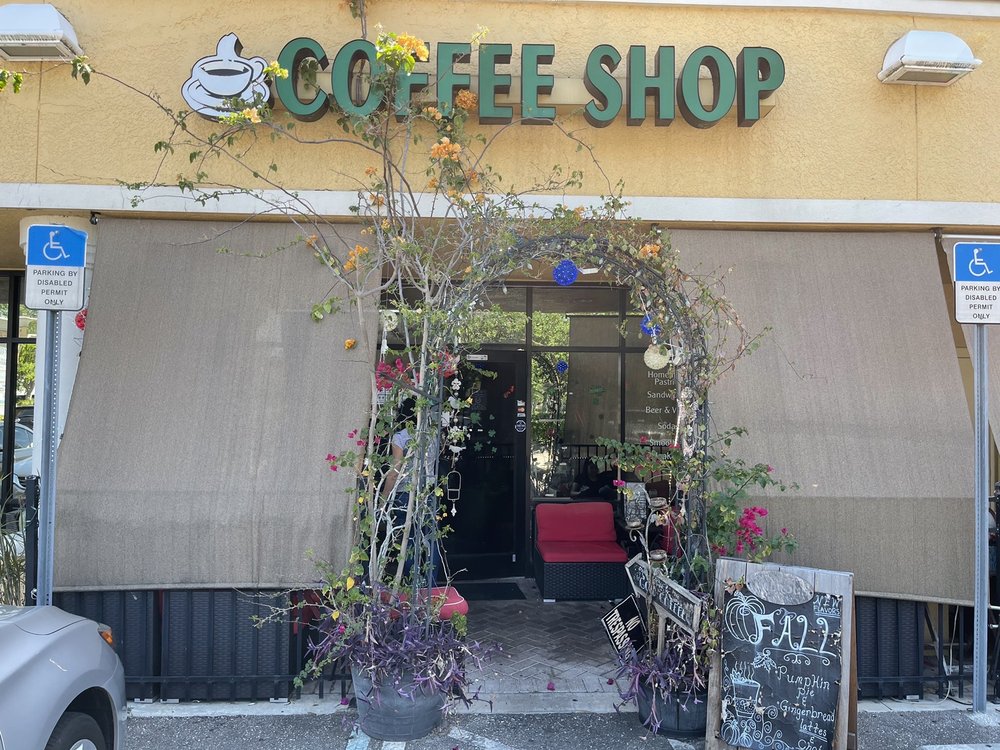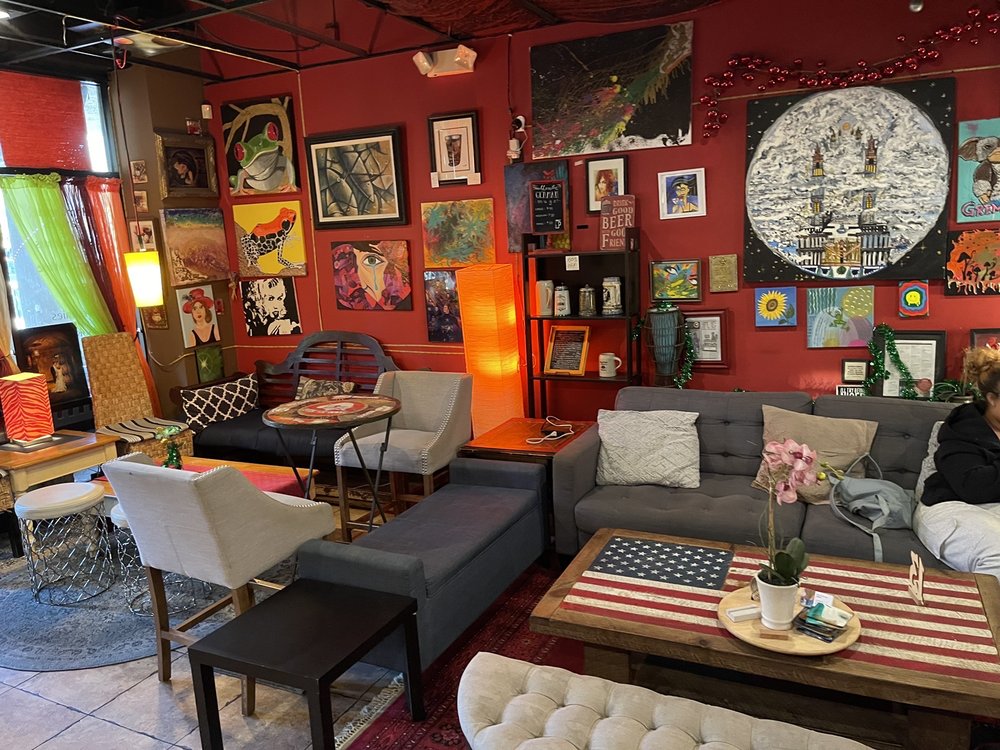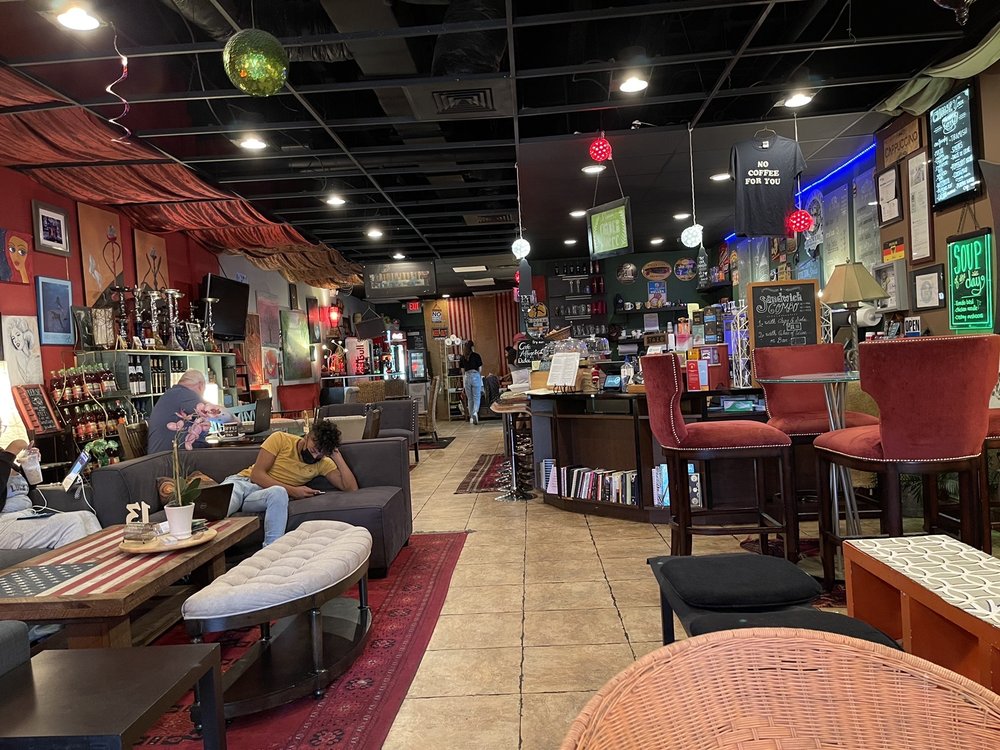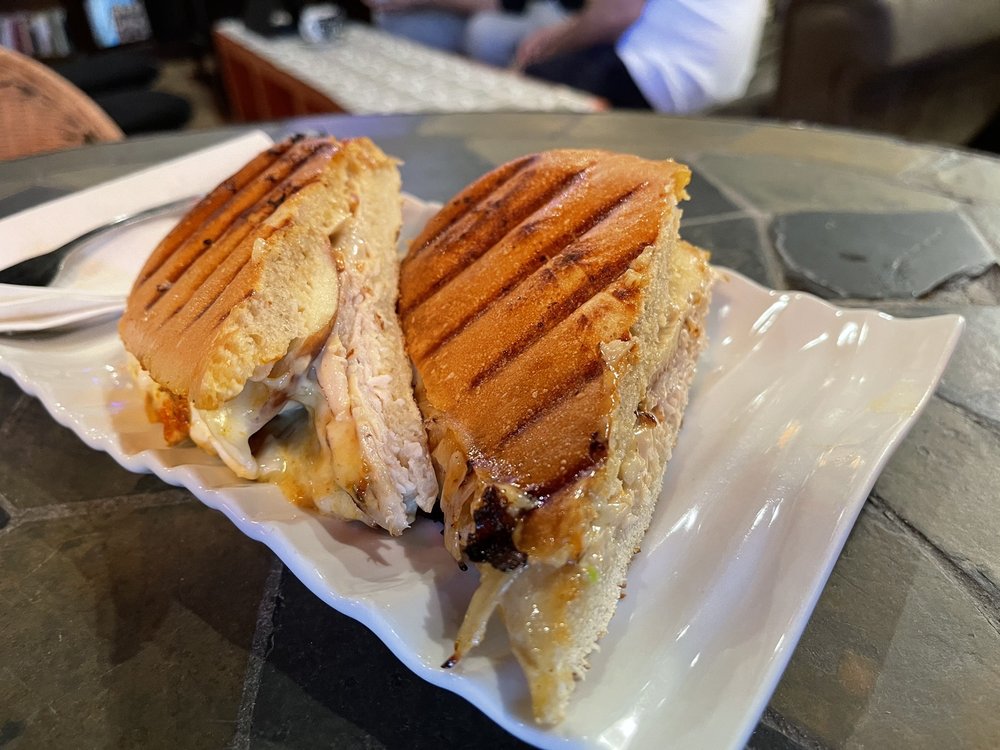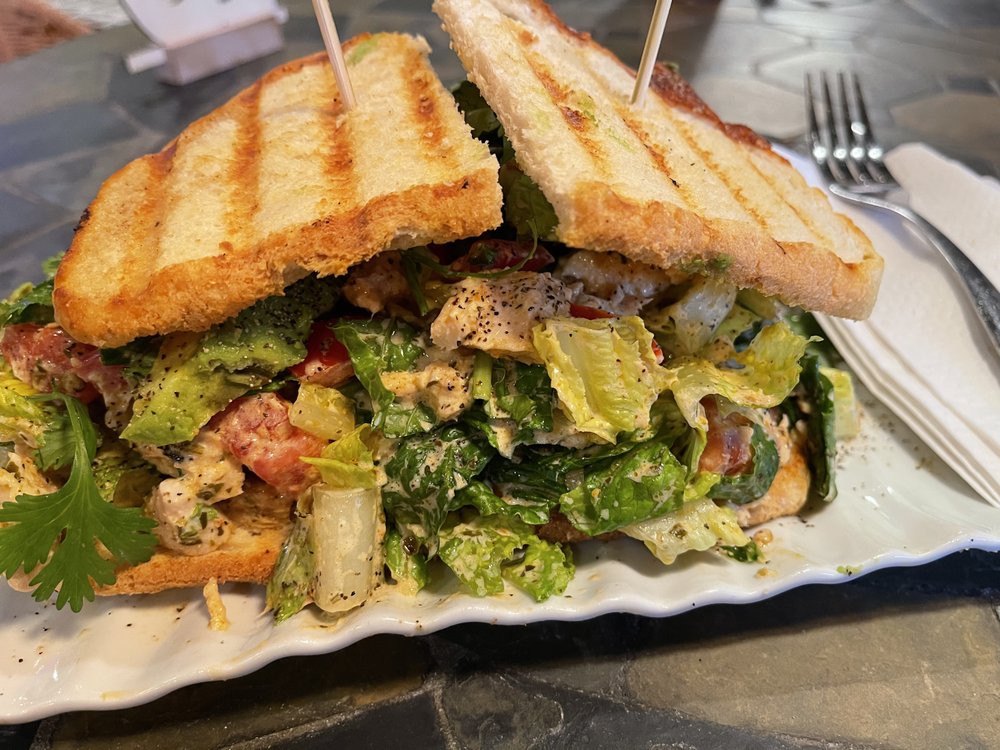 ***** (5 stars)
This is such a great neighborhood find, I almost hate to review it rather than keep it to myself! First off, note that this is not really a coffee shop. Sure they have lots of coffees, in all the various forms and flavors, but it is oh so much more. The incredible sandwich menu is too good to ignore, so please think "cafe", not "coffee shop." I had the Toasted Tuna, and it was fabulous. Really it's a huge salad with lettuce, chunks of tuna, avocado, cucumber, cilantro, and tomatoes, between two panini style pieces of toast. Basically, you disassemble it, eat half the salad, then reassemble it into a scrumptious sandwich.
The other thing that distinguishes this place is the amazing ambiance. It's filled with cozy nooks and comfortable seating on couches or at tables, plus several outdoor tables as well.
They also have beer and wine, so it would be great for happy hour too.
Finally, the staff is enthusiastic and friendly, and although it is counter service, food is delivered to your table. This is not a place to go for a fast bite, it's a place to linger and enjoy the ambiance–although you certainly could stop in for a quick and delicious coffee I suppose!
Achilles Art Cafe Coffee Shop
2869 Wilshire Dr
Orlando, FL 32835
https://www.yelp.com/biz/achilles-art-cafe-coffee-shop-orlando-4