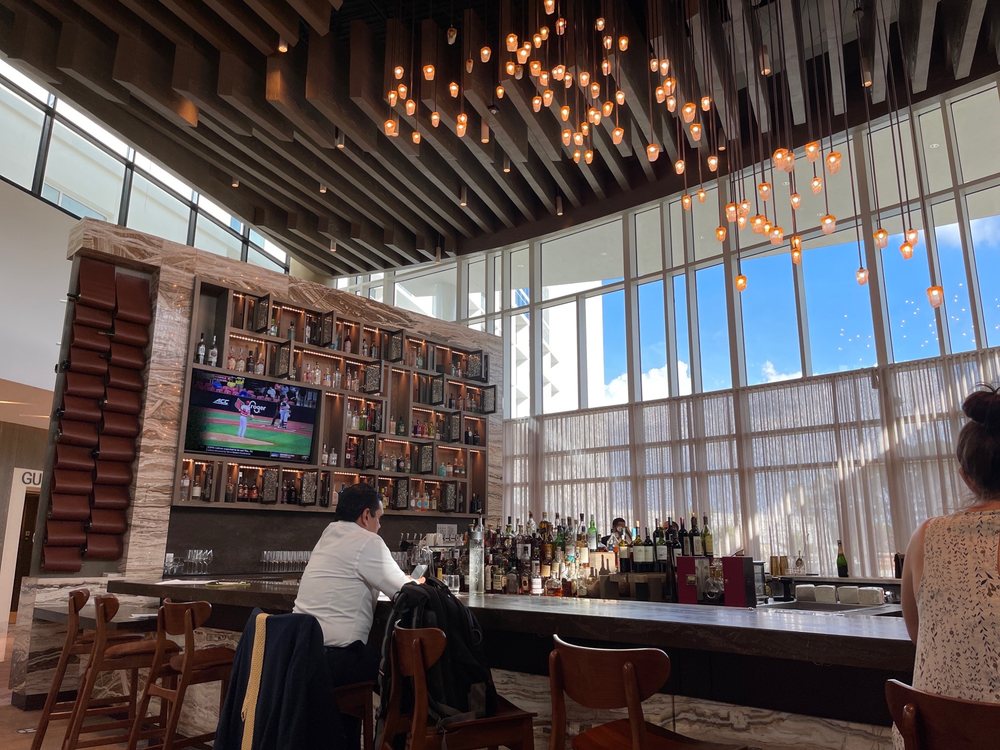 ***** (5 stars)
While the focus here is definitely steakhouse, Sear and Sea definitely departs from the standard formula. Starting with a modern, airy decor and light colors, the room isn't clubby at all, and is almost more of an extension of the massive hotel lobby. Servers, on the other hand, are garbed in black from head to toe, including (presumably pandemic-inspired) black mask and black gloves. They look exactly like ninjas! And like ninjas, they seem to be everywhere at once. Service was really exceptional. Perhaps the highlight of the meal.
The appetizers and salads aren't the usual steakhouse fare, either. I particularly like the endive salad, a generous portion served with a lovely assortment of ingredients and a bright vinaigrette dressing.
The steaks are good, but they're not going to change your life. They were perfectly cooked to the desired medium rare, and had a nice, somewhat salty rub on the crust. But they weren't stunners, and the rib eye was surprisingly low on the fatty marbling the steak is known for.
The wine list is particularly noteworthy, both for its breadth and reasonable markups. Contrary to the rather pricey food items, the wines seem to be at about three times retail or less.
We finished with a superb bread pudding.
It's also worth calling out the lobby bar attached to the restaurant. It's open, appealing, has some very interesting cocktails, and many wines by the glass.
Service in both the bar and the restaurant were both exceptional, and we felt really welcomed by the entire staff.
Sear + Sea at JW Marriott Bonnet Creek
14900 Chelonia Pkwy
Orlando, FL 32821
https://www.yelp.com/biz/sear-sea-at-jw-marriott-bonnet-creek-orlando