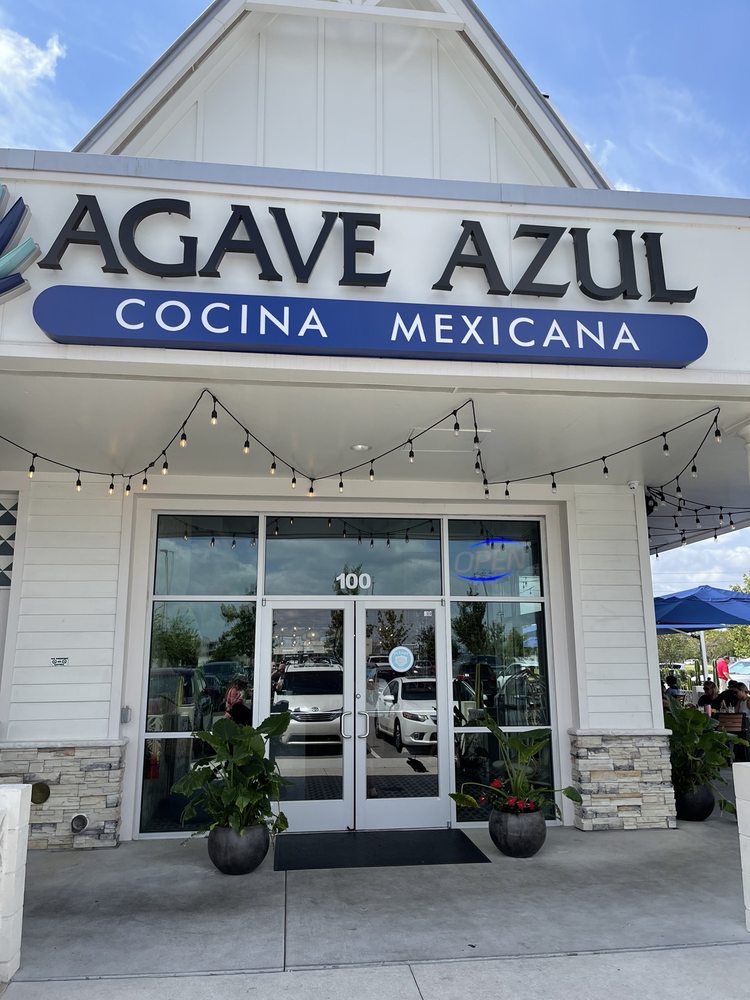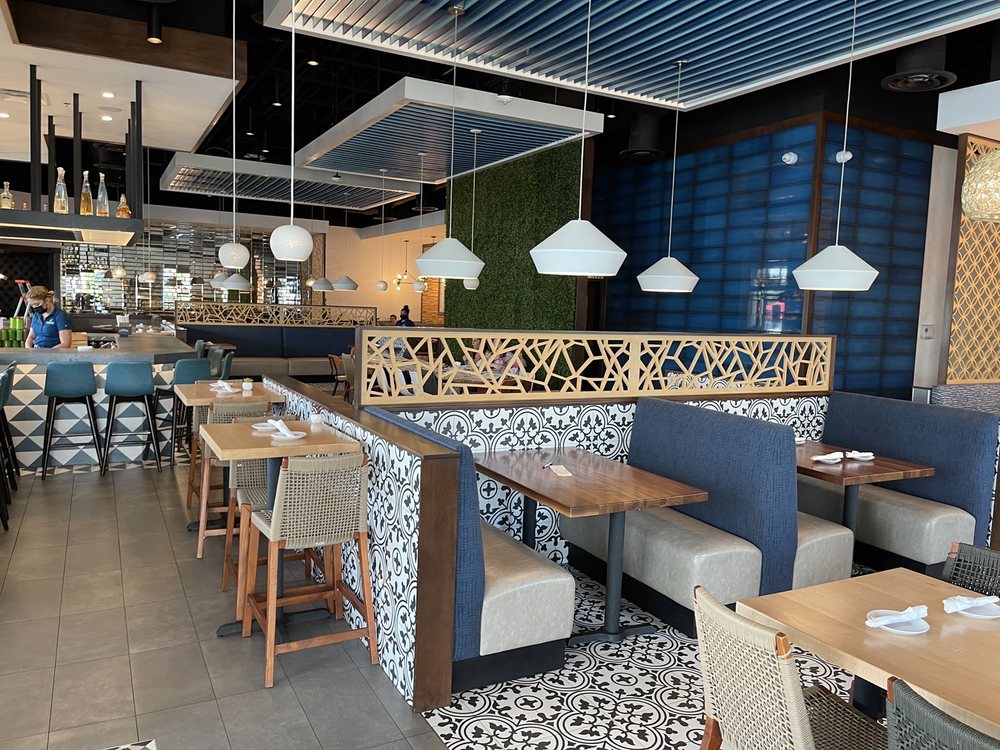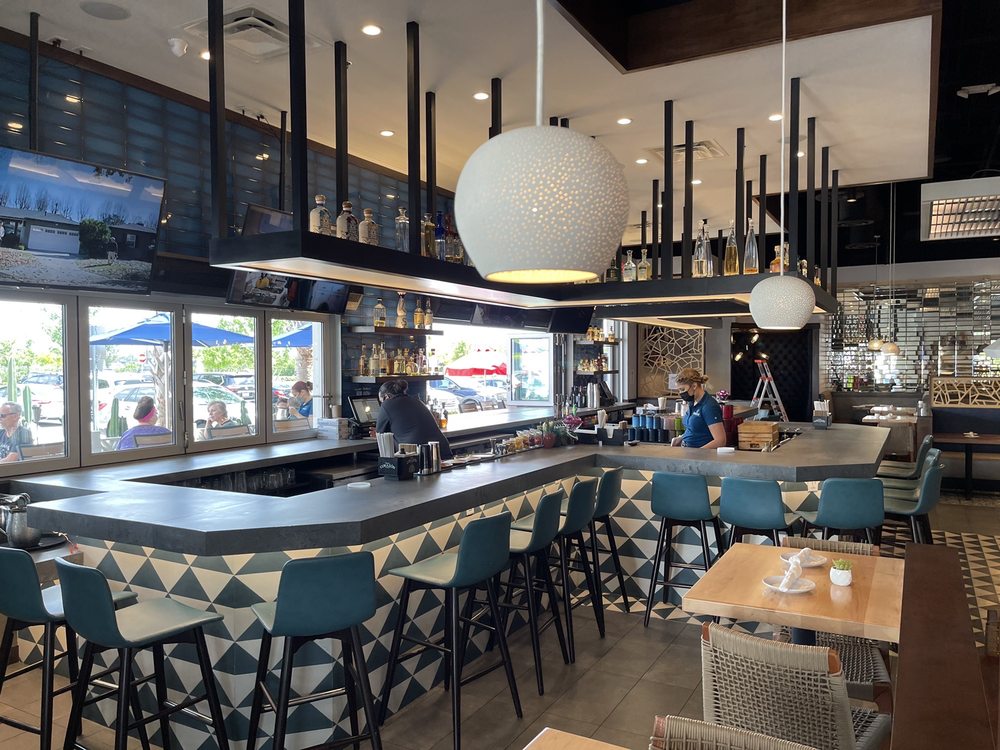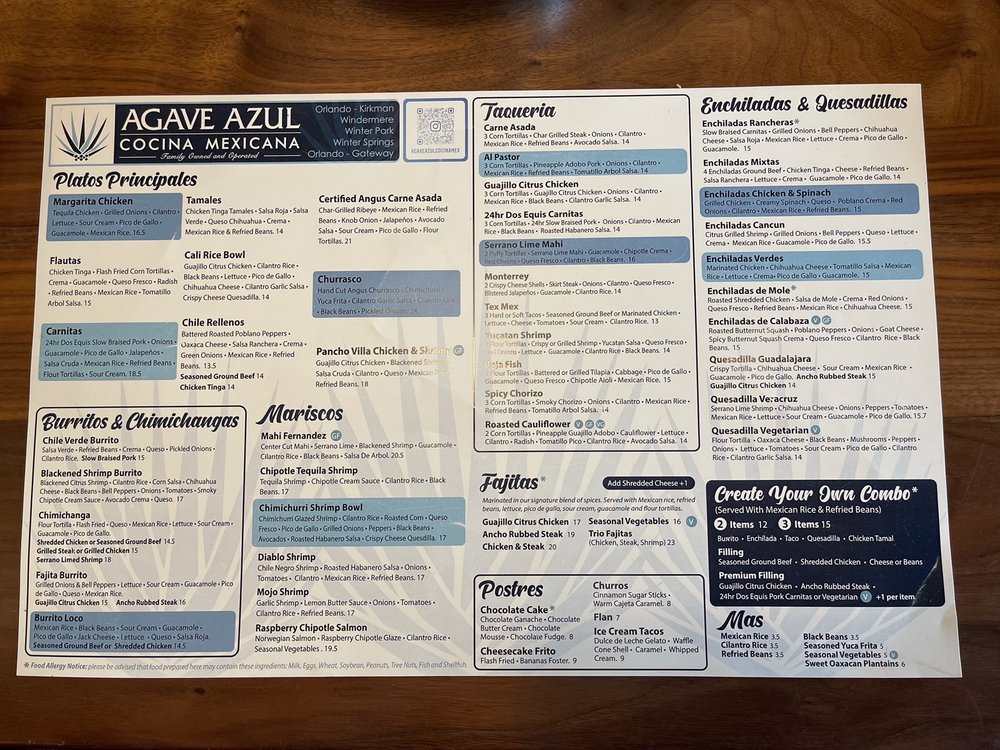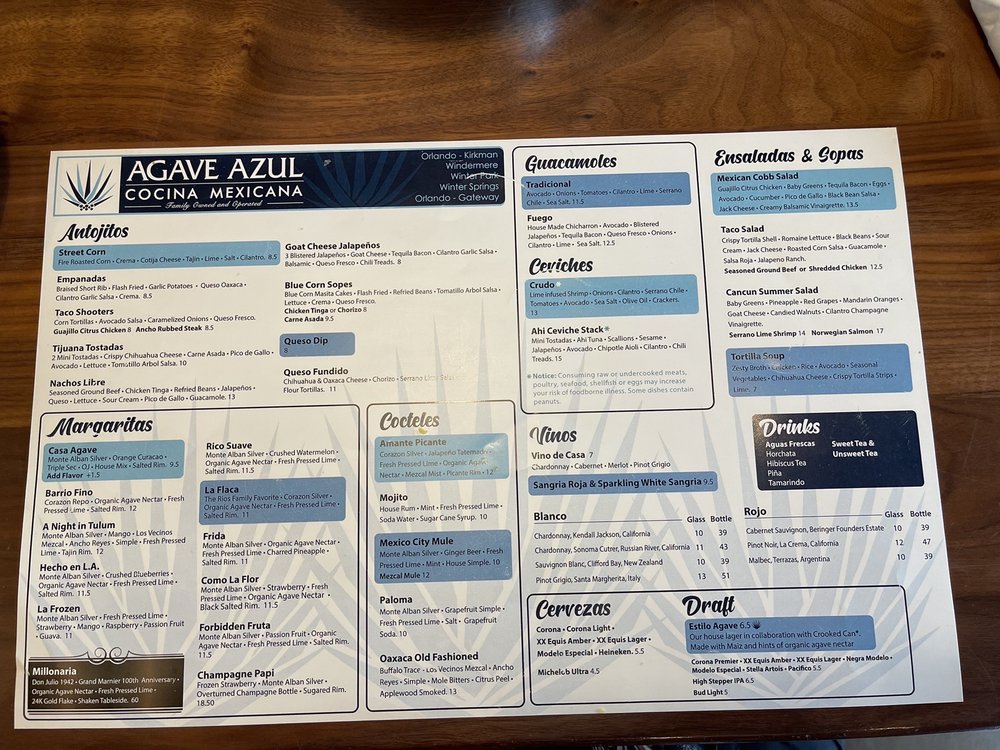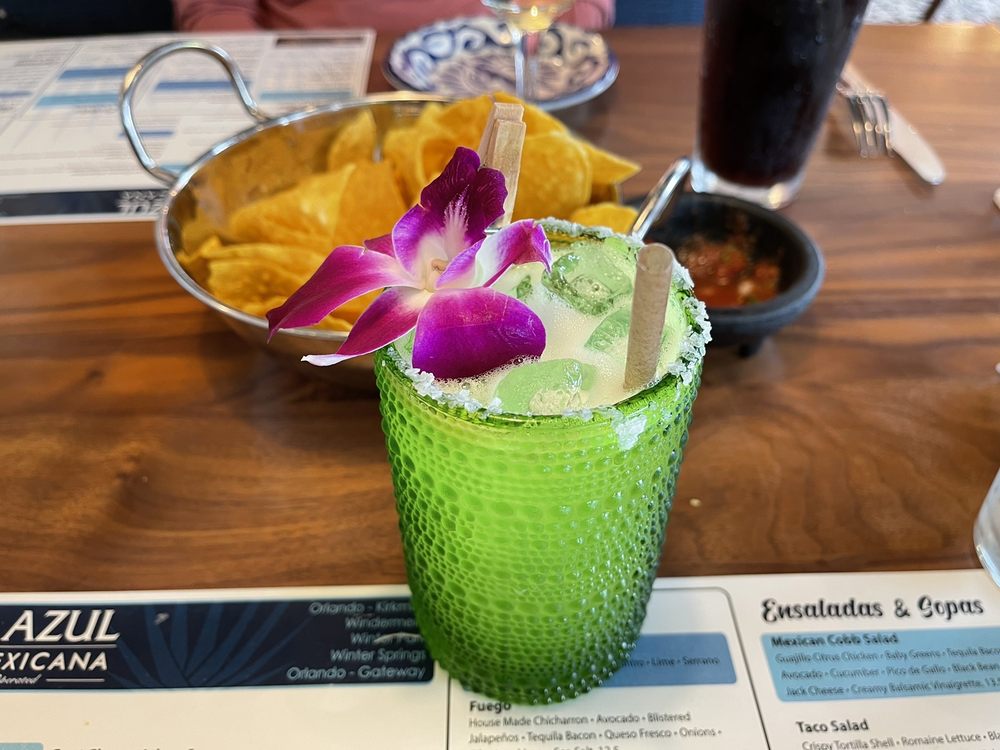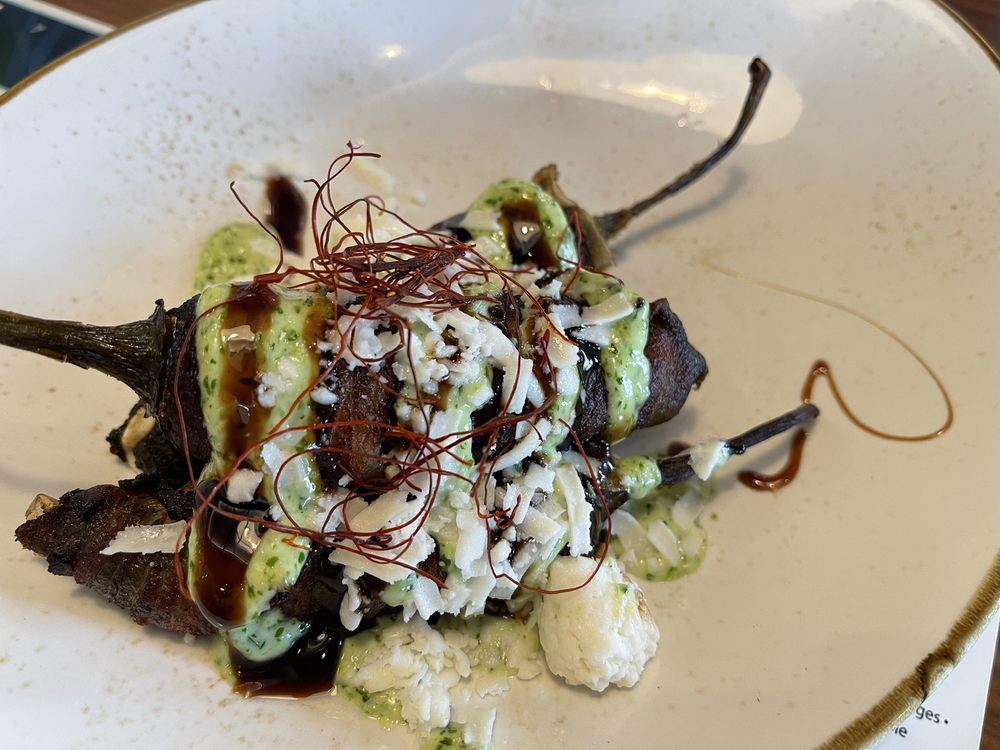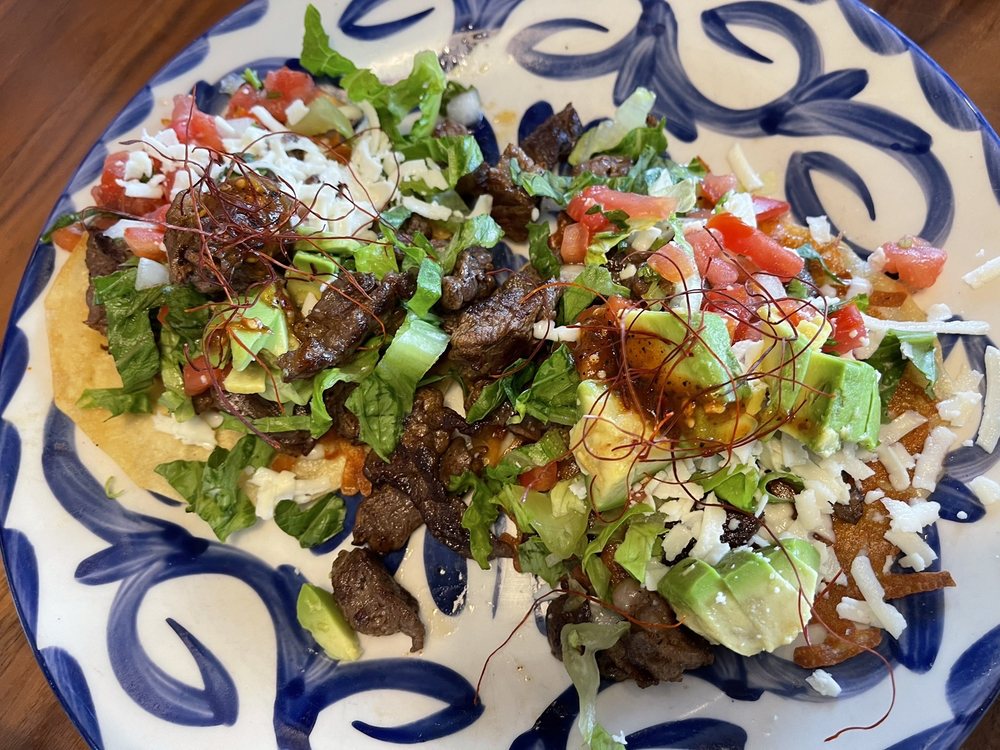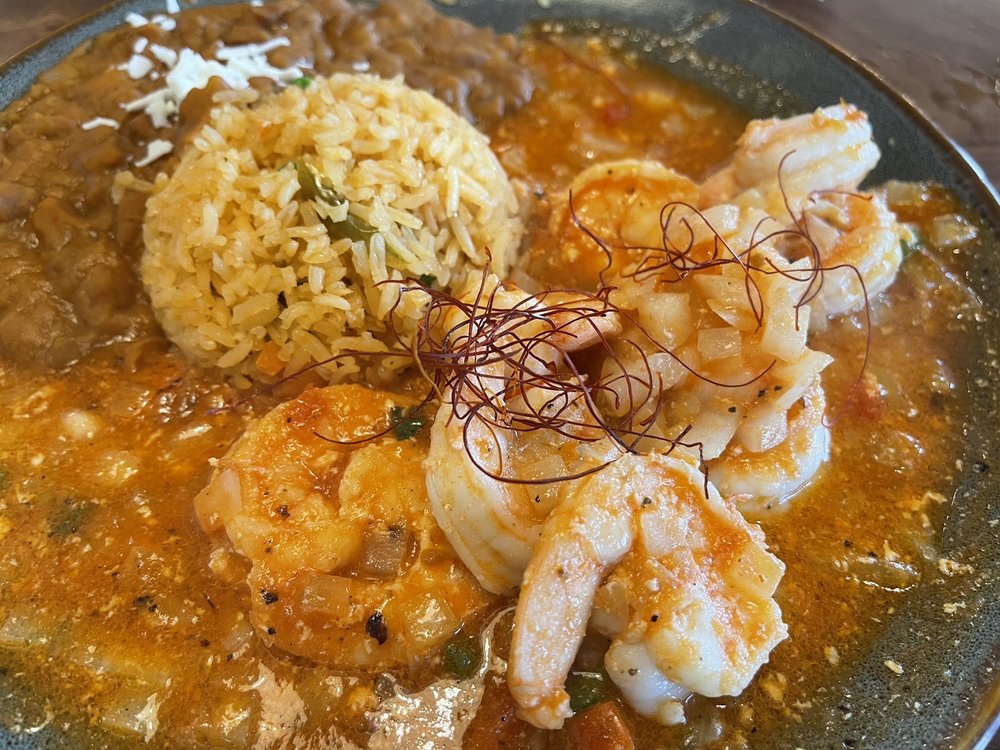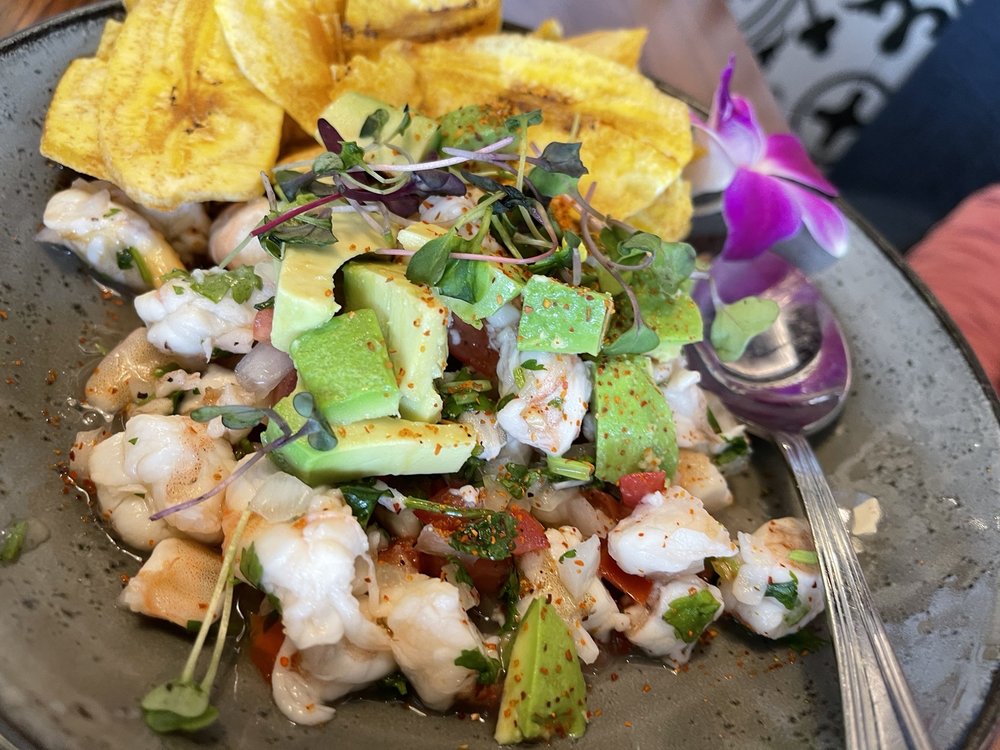 *** (3 stars)
I have mixed feelings about Agave Azul. On the one hand, I love the expansive outdoor patio, the spacious, well-decorated interior, and the excellent margaritas. One the other hand, in many visits to their various locations, I've rarely had any food that stood out as above average.
That was pretty much the case at this location, too, with one stellar exception: the goat cheese jalapeno appetizer was absolutely amazing. Spicy jalapenos were stuffed with creamy cheese, and then finished with an array of toppings that really elevated the dish, including a cilantro crema and a dash of sweet balsamic.
Other items were just average, including the tostadas, ceviche, shrimp diablo (which despite the name is not spicy at all), beans, and rice.
Service was great, and the kitchen is fast, too, even though the place was jam-packed, with a dozen parties waiting outside.
My advice is to go to the bar, have the La Flaca Margarita and the Goat Cheese Jalapenos, and call it a day.
Agave Azul Cocina Mexicana
5855 Winter Garden Vineland Rd
Windermere, FL 34786
https://www.yelp.com/biz/agave-azul-cocina-mexicana-windermere