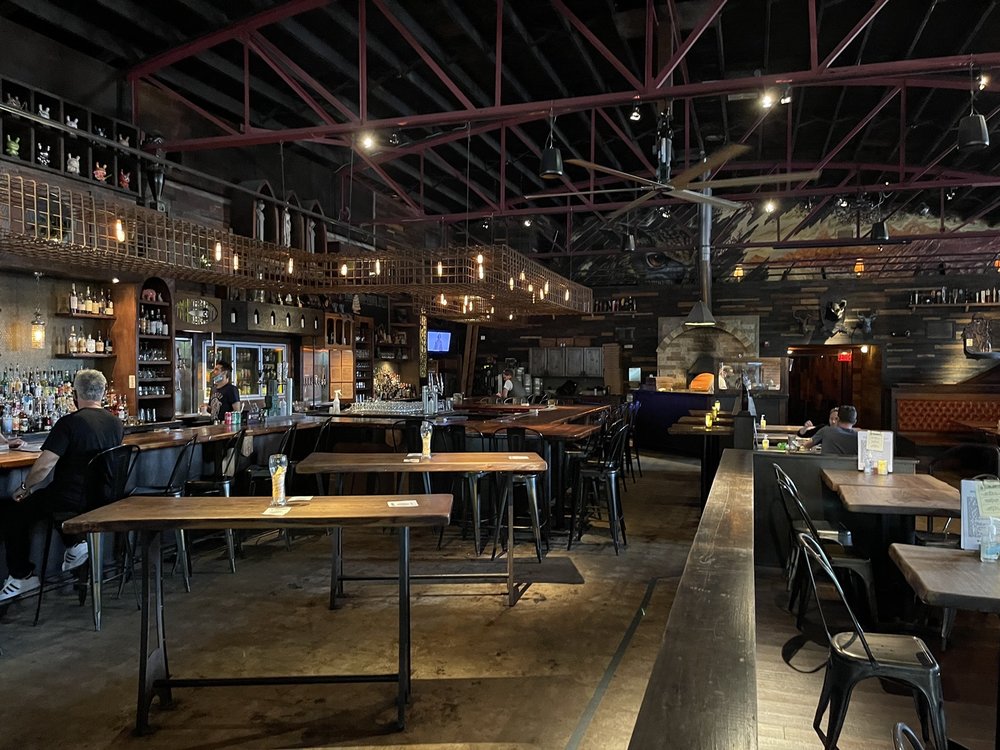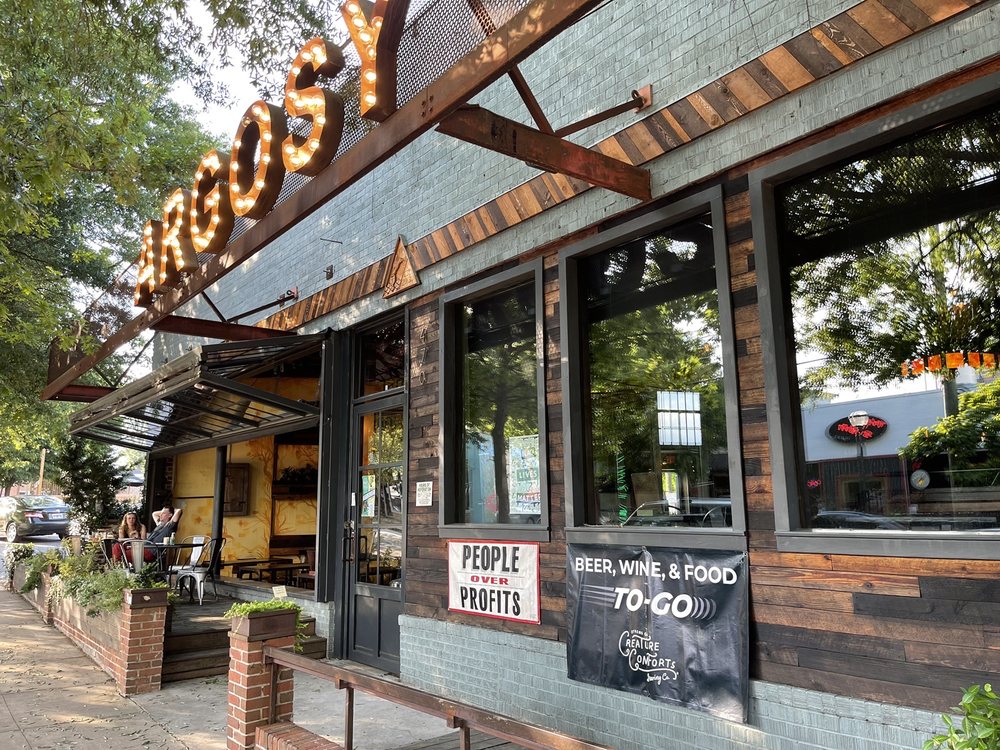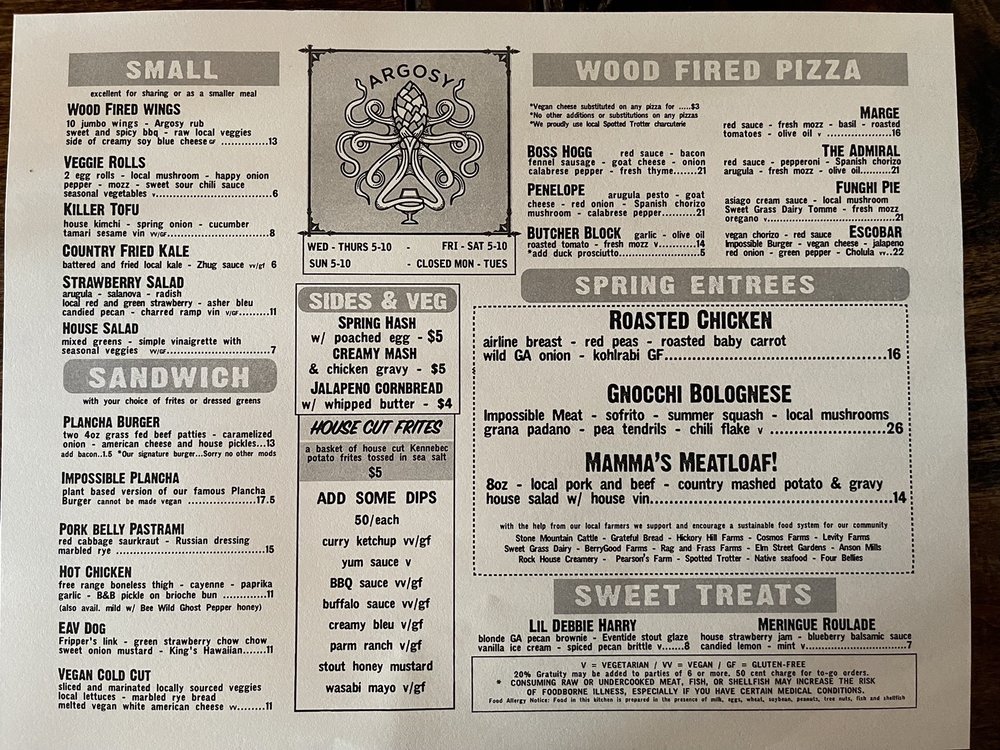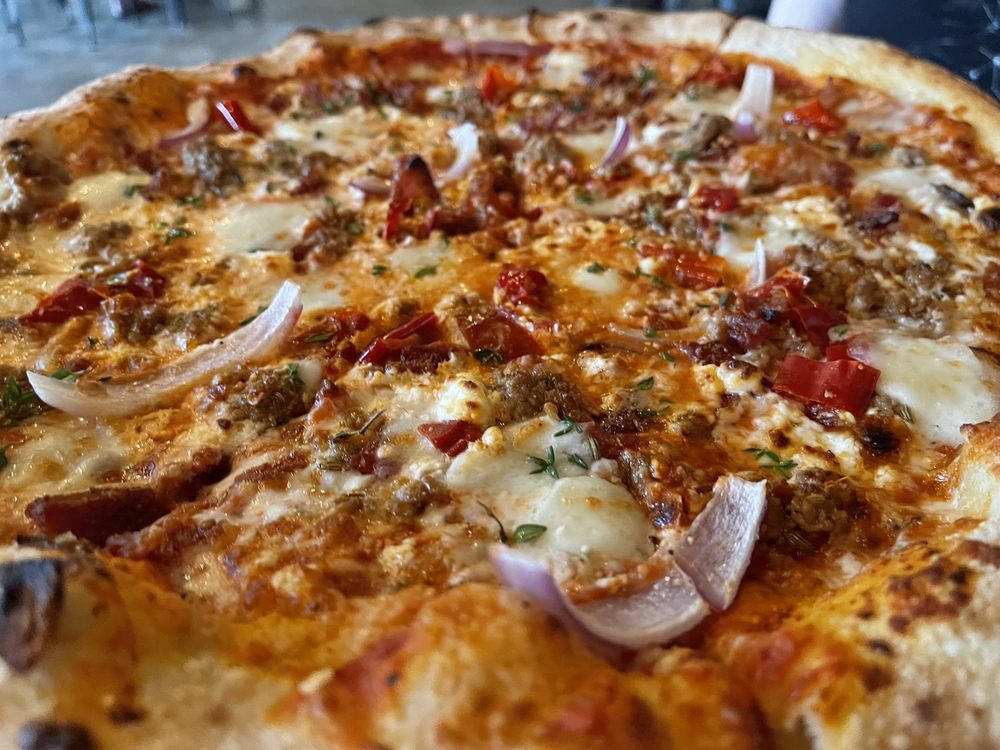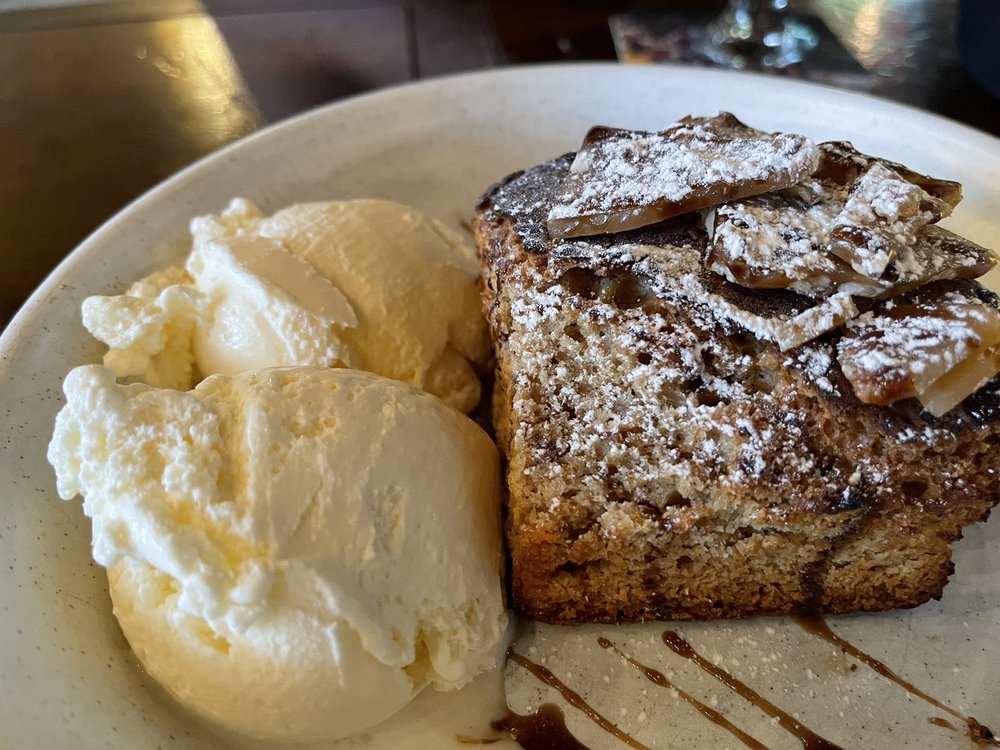 ***** (5 stars)
Excellent spot with a large open air eating area under cover.
The pizza was terrific, with a thin crust and just the right amount of chew.
The Little Debbie Harry desert was fantastic, a great combination of hot and cold, crisp and chewy, bitter and sweet.
Very extensive selection of Amaros.
Argosy
470 Flat Shoals Ave SE
Atlanta, GA 30316