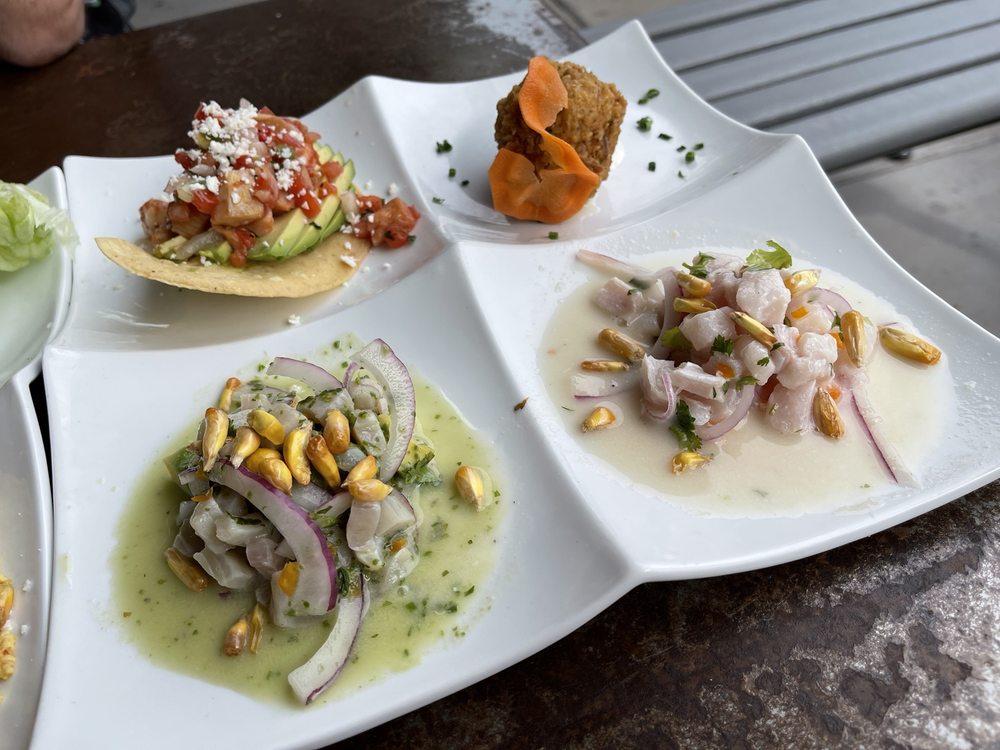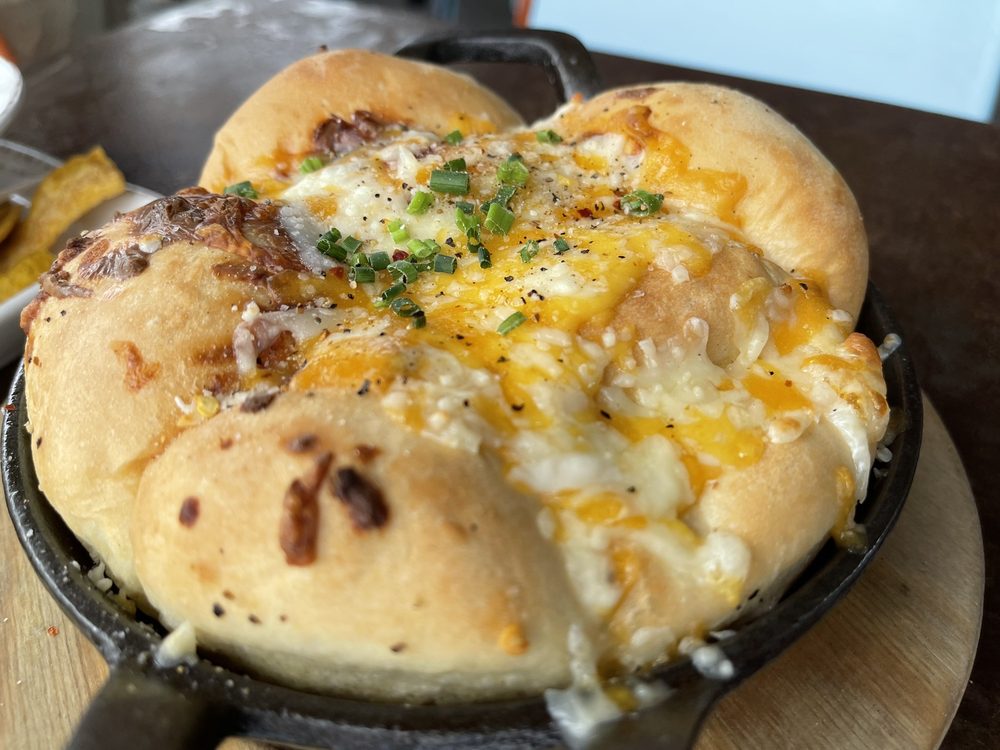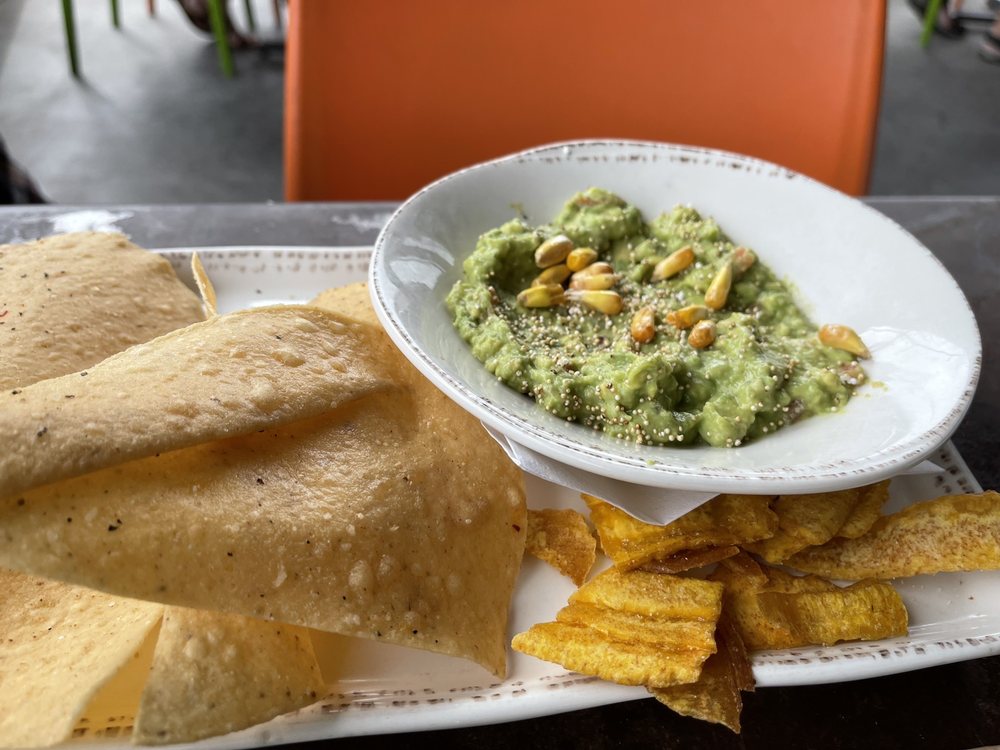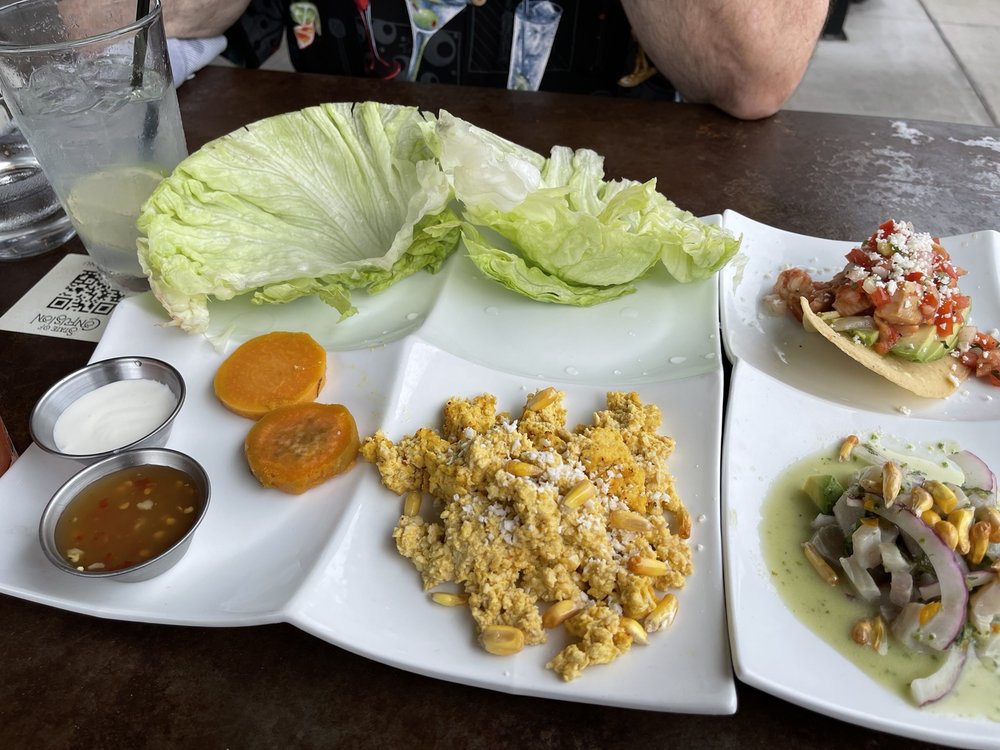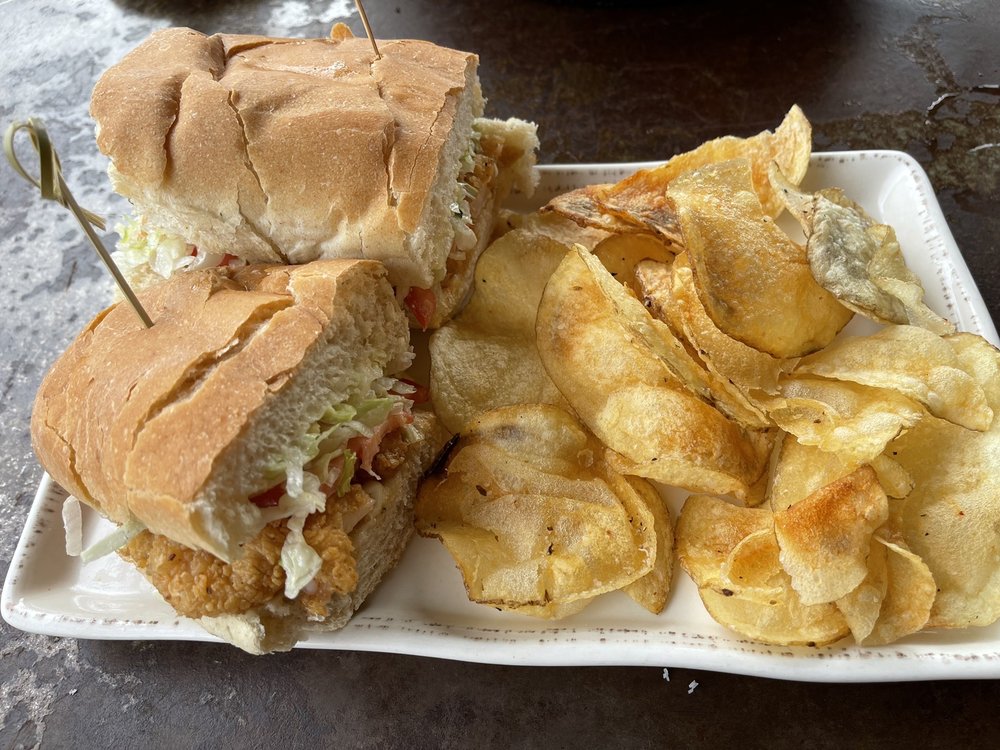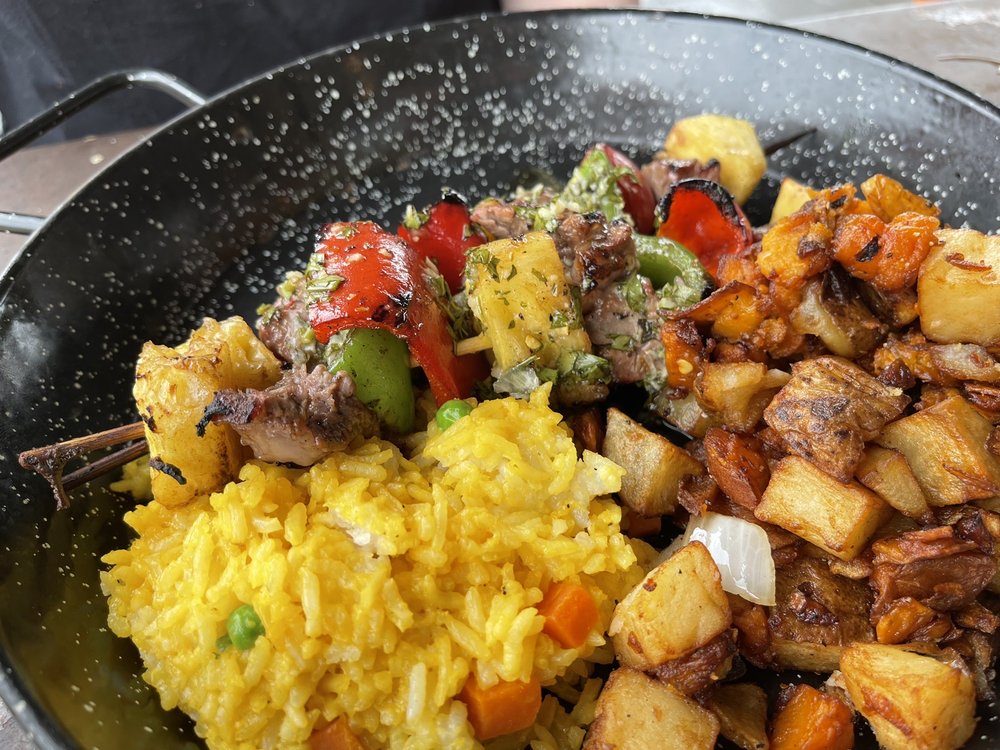 **** (4 stars)
This place is certainly aptly named, as it's hard to pin down the cuisine. On the one hand a lot of items are Peruvian influenced, but Mexico and New Orleans are also amply represented.
The Peruvian Lettuce Wraps came with minced chicken filling. Combined with the lettuce, there wasn't a lot of flavor, but eaten straight, the minced chicken had a delightful flavor imparted–I think–by yellow Peruvian peppers.
"Peruvian" guacamole was good, and essential just guacamole, except for the inclusion of plantain chips.
Opinions were split on the Savory Monkey Bread. It was okay, but not a lot of cheese flavor.
Wood Fires Steak Skewers were the biggest disappointment. Not a lot of steak, and not really the claimed rib eye quality. In fact, when the server placed it down she said "skirt steak" which is more what it tasted like. The accompanying confusion potatoes were quite good, though.
Shrimp Po'boy sandwich was wholly authentic, and as good as any I've had in New Orleans.
The house margaritas are good, as is the "Ranch Water" which is substantially less sweet.
The place is large, but very busy, so go at an odd time or with a reservation.
Great large outside area for dogs.
State Of Confusion
301 E Main St
Chattanooga, TN 37408