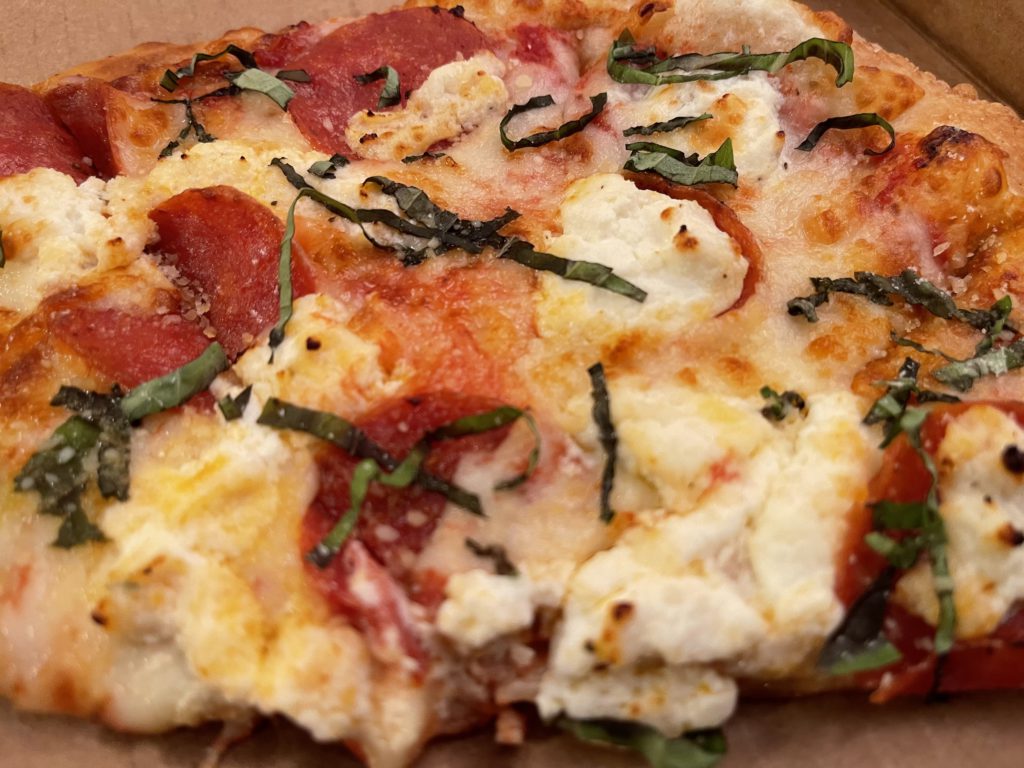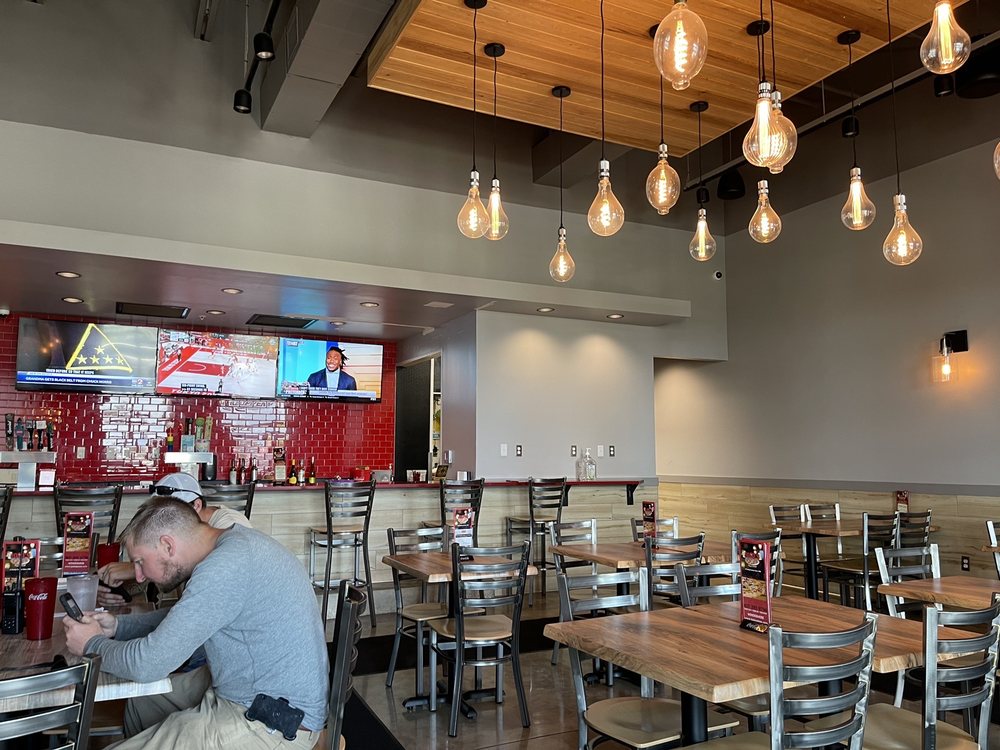 ***** (5 stars)
I've been going to Josie's on Hiawassee for more than twenty years, but somehow missed the opening of this one, which is much closer to my home. The space is much brighter and more open than the old location. Although there is a sort of bar in the back, this is primarily a table service place, with plenty of tables both inside and outside.
On our visit there were a handful of inside tables occupied, and the sole server was doing a fantastic job of keeping up with everyone. We shared a large Greek salad, an order of ten hot garlic wings, and a pepperoni, ricotta, and basil pizza. Everything was excellent, and the hot food arrived literally steaming from the kitchen.
The Greek salad was a nice mix of fresh veggies on top of crisp lettuce, and the Greek dressing was delicious.
The pizza didn't have a crisp crust, but the sauce had a great oregano flavor, the cheese was plentiful, and the pepperoni was very flavorful.
The wings are the wet style, and some of the best in town. I love that they use fresh garlic on top of the hot sauce rather than mixing in powdered garlic.
A lot of places have been having staffing issues, and we had the impression there might be just two people working here on a Monday at lunch, but they were certainly doing a great job, and I give them full points for food and service.
Josie's Pizza & Wings
5855 Winter Garden Vineland Rd
Windermere, FL 34786