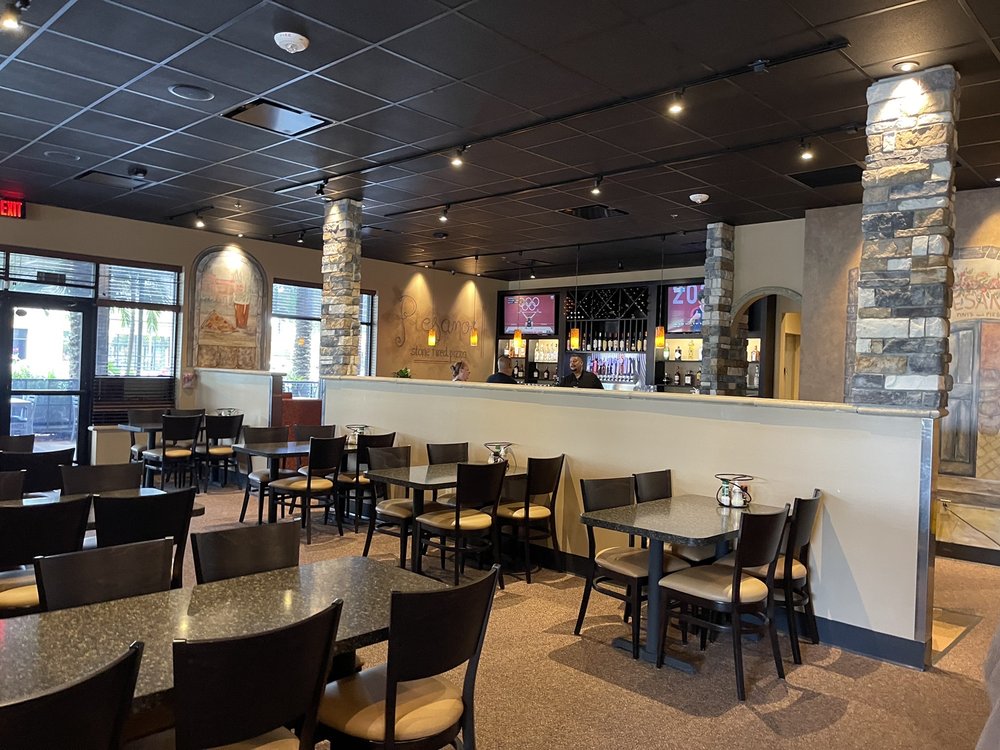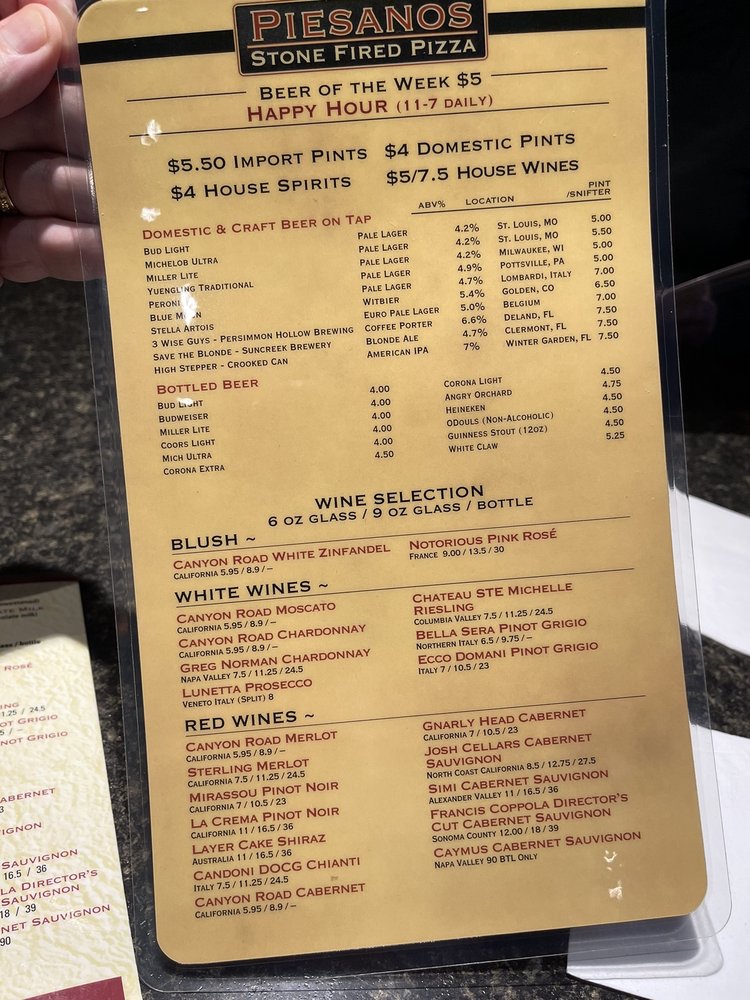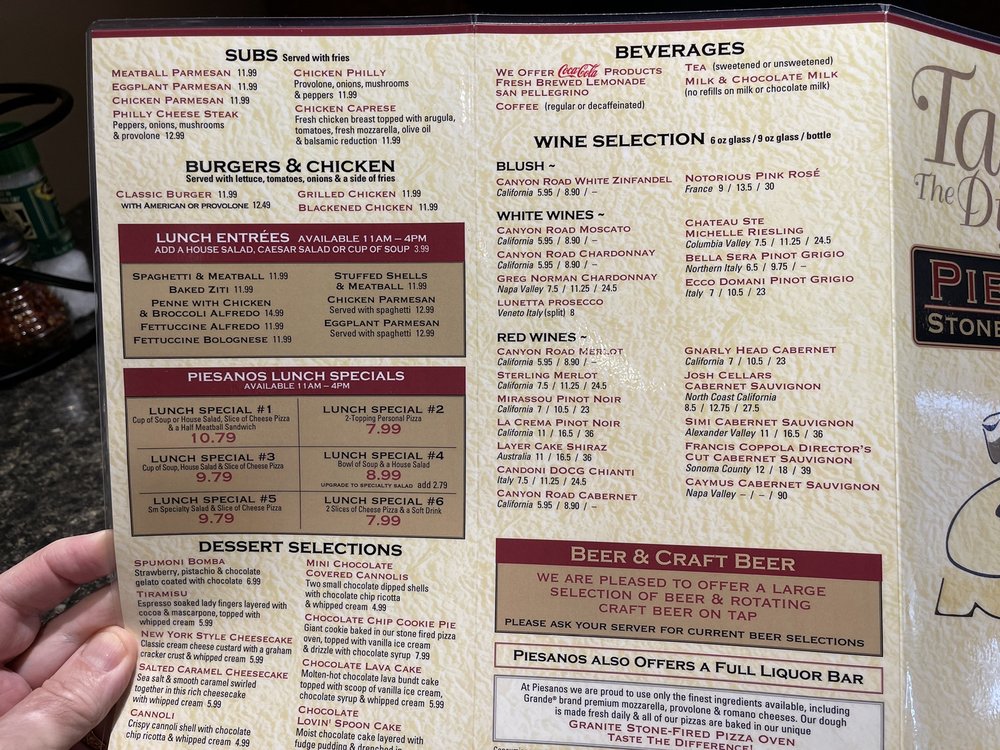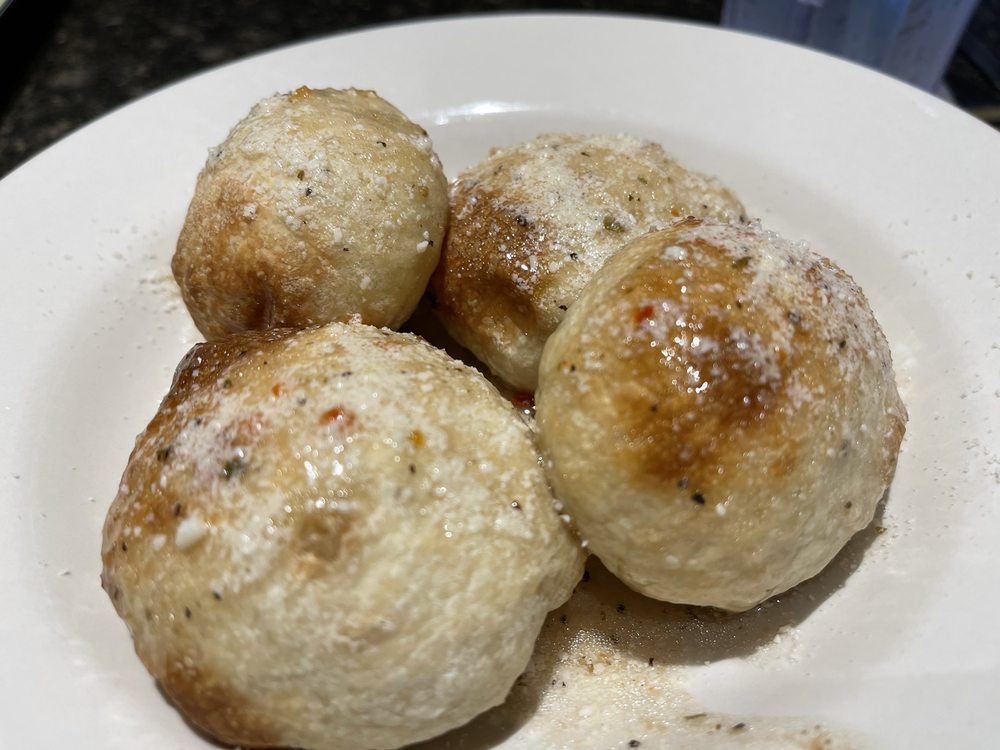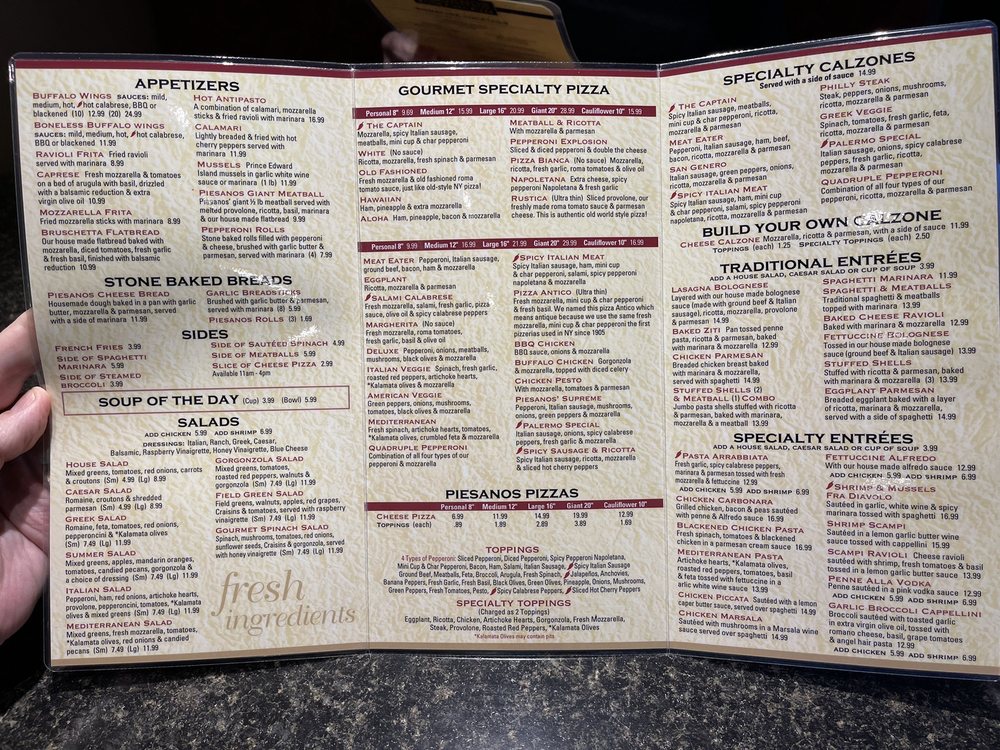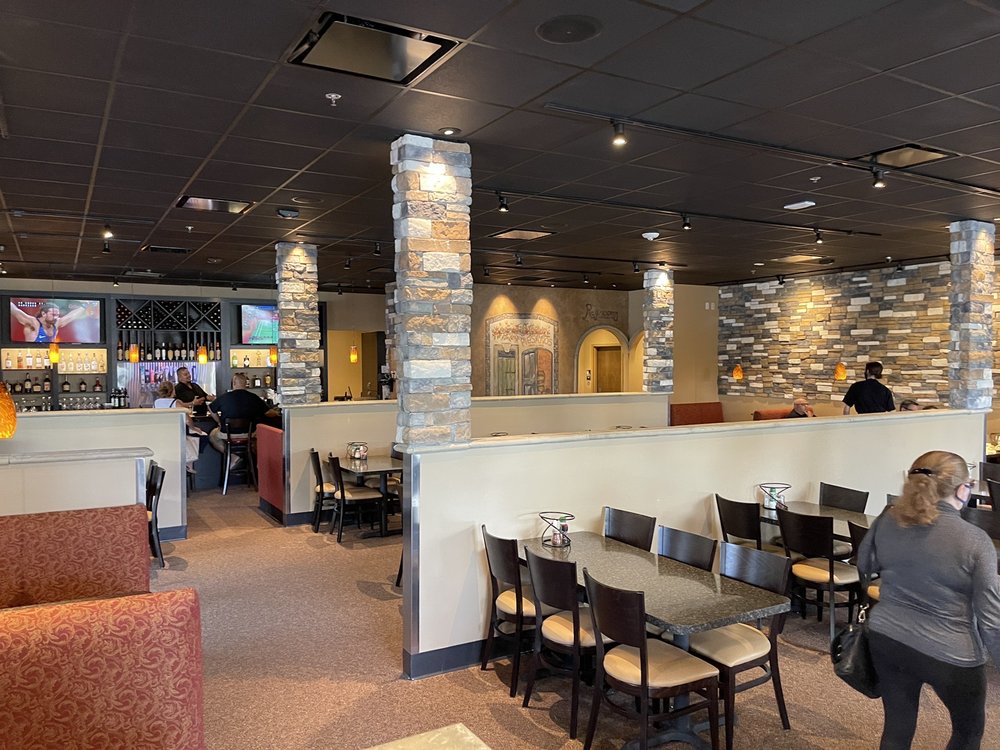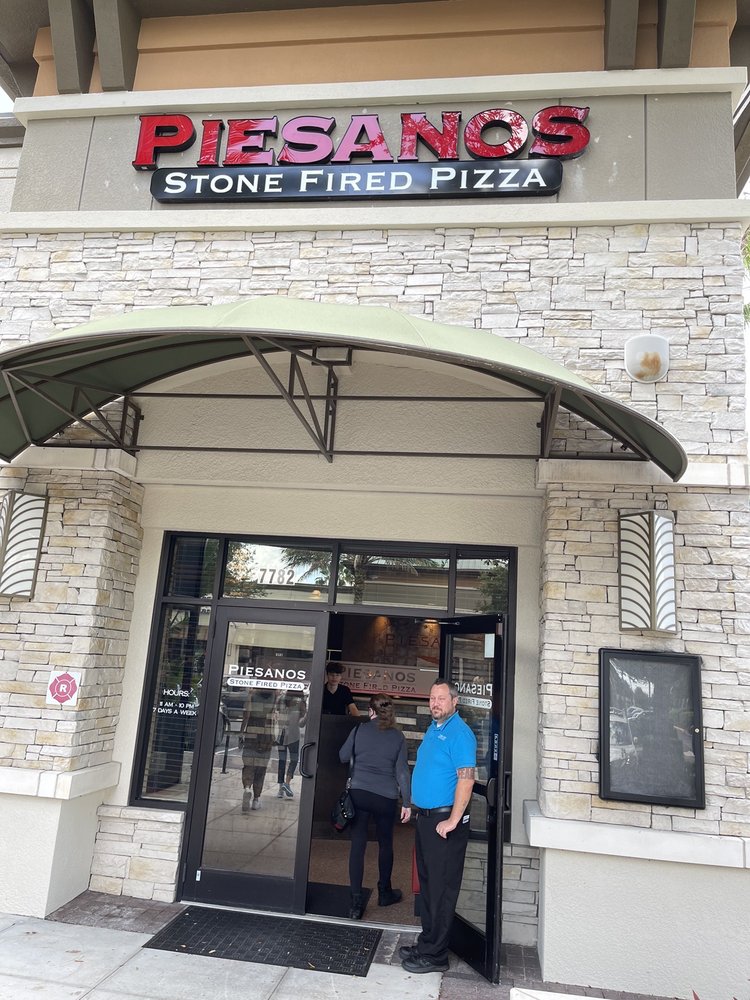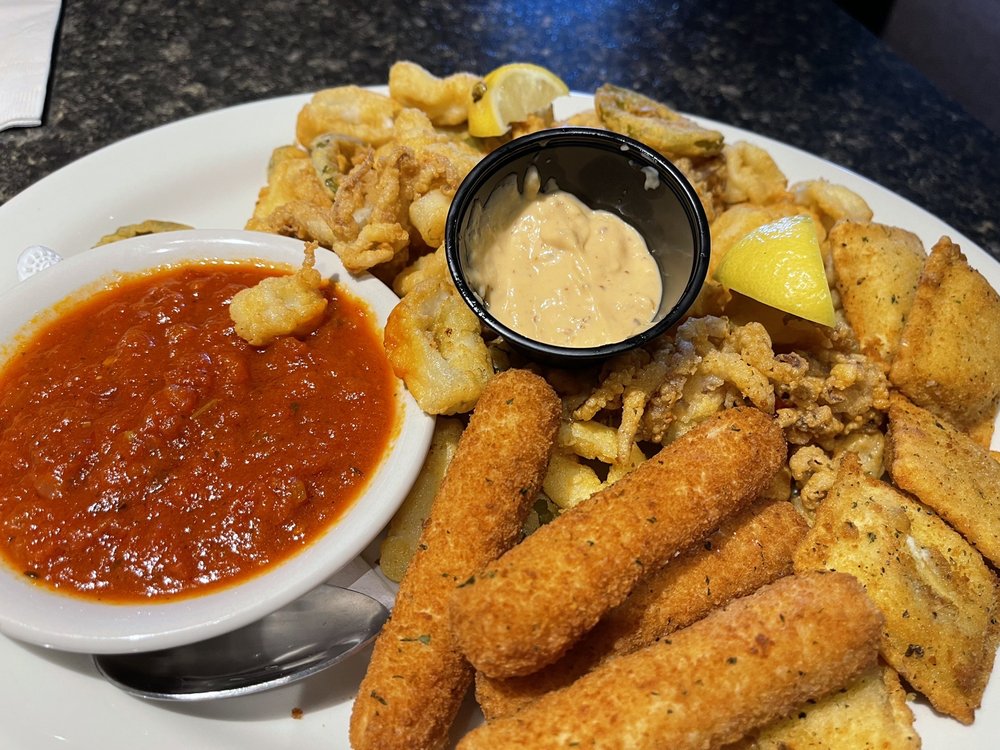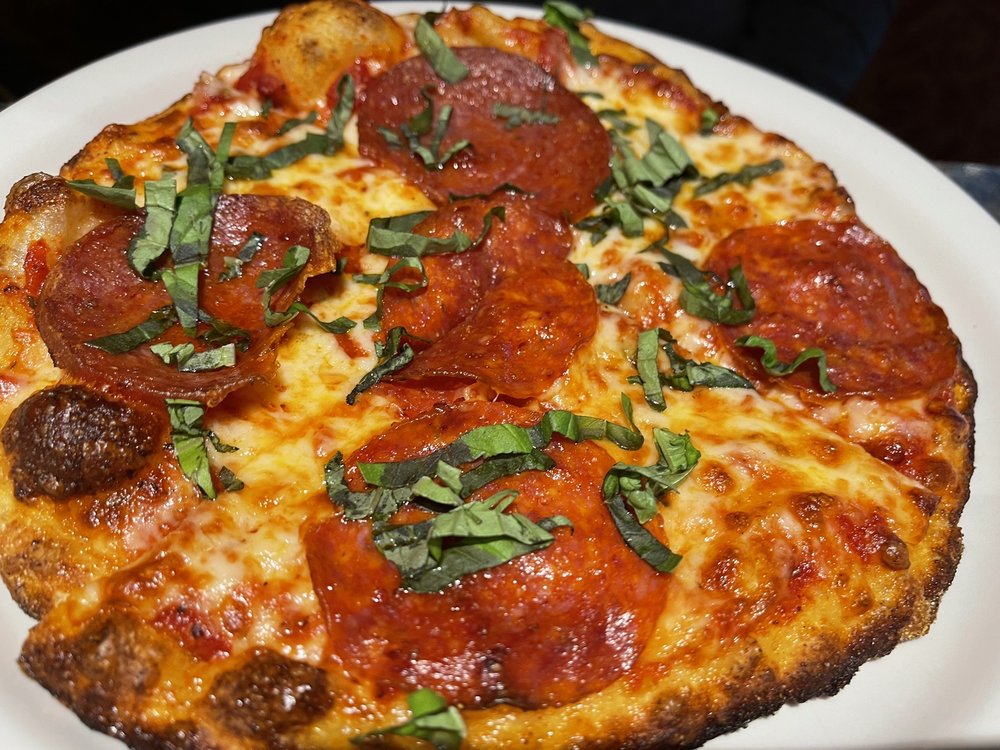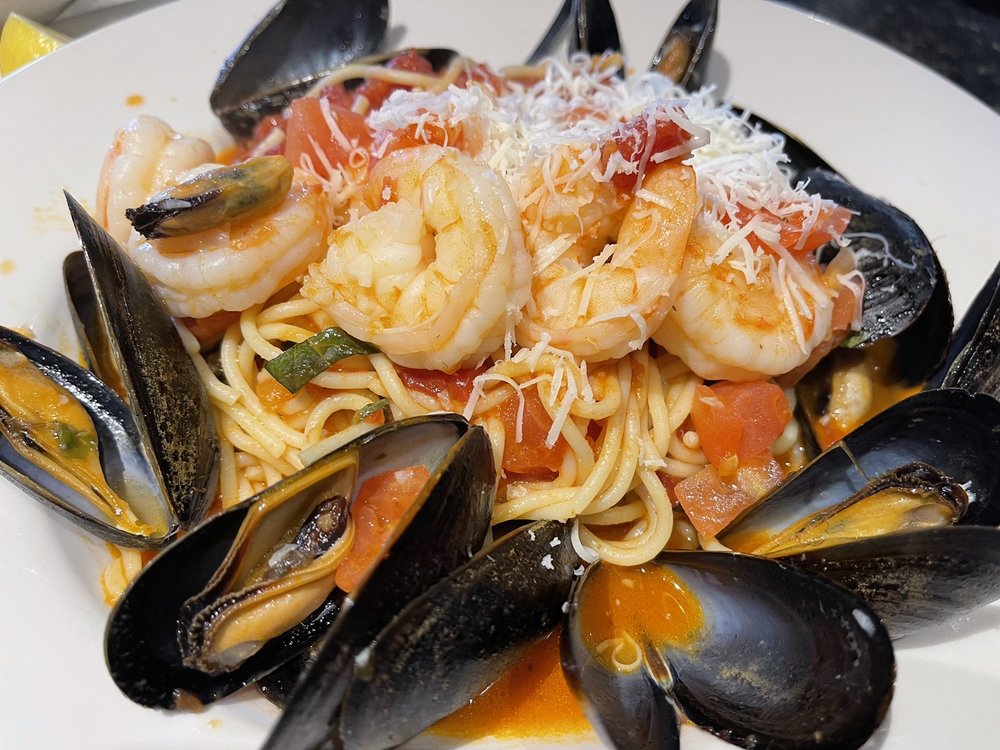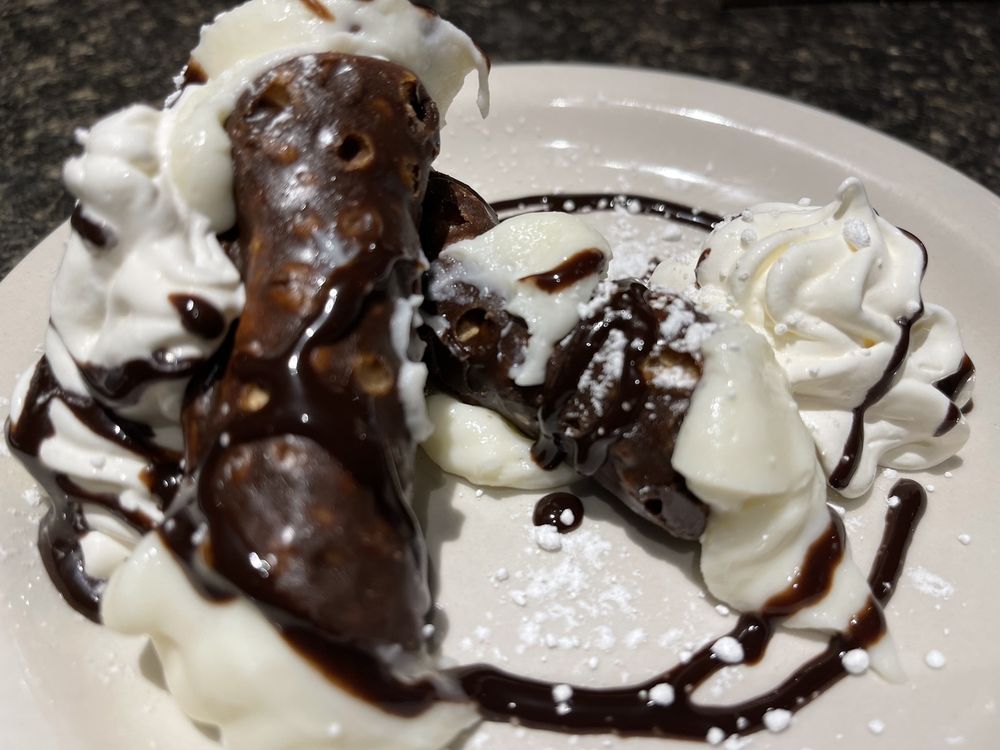 ***** (5 stars)
Finally there's a good restaurant in this spot! Third try at Italian, plus Cajun and sports bar, too. The secret was to get rid of the huge ugly bar that dominated the middle of the room.
The bar is now in a cozy back corner, and the dining area has been divided up into smaller spaces.
The extensive menu includes both classic Italian dishes and a full range of pizzas, plus a limited wine and cocktail list.
We were comped an order of Piesano rolls, which are fresh baked with garlic and parmesan. We agree with other commenters and some tables around us that it's weird that there is Italian dressing poured over the rolls. Maybe serve it on the side?
The hot antipasto appetizer sampler included fried mozzarella, ravioli, calamari, and peppers. All we good, and not greasy.
Ceasar salads were excellent.
The pepperoni pizza had nice crisp crust from the wood oven, and very flavorful pepperoni.
Shrimp and mussels fra diavolo was okay. The seafood was good, but the sauce was not as flavorful as other versions I've had, and was not spicy at all, although the shaker of dried peppers on the table helped.
Mini chocolate covered cannolis were a nice, reasonable sized dessert.
Service was good. There were a LOT of servers here mid-afternoon of their first Saturday after opening, and things were running smoothly. A few details like meal pacing still need to be worked out. but everyone is obviously very engaged, and working hard to make this, the space's sixth go round, a success.
Piesanos Stone Fired Pizza
7782 Winter Garden Vineland Rd
Windermere, FL 34786
https://www.yelp.com/biz/piesanos-stone-fired-pizza-windermere-2