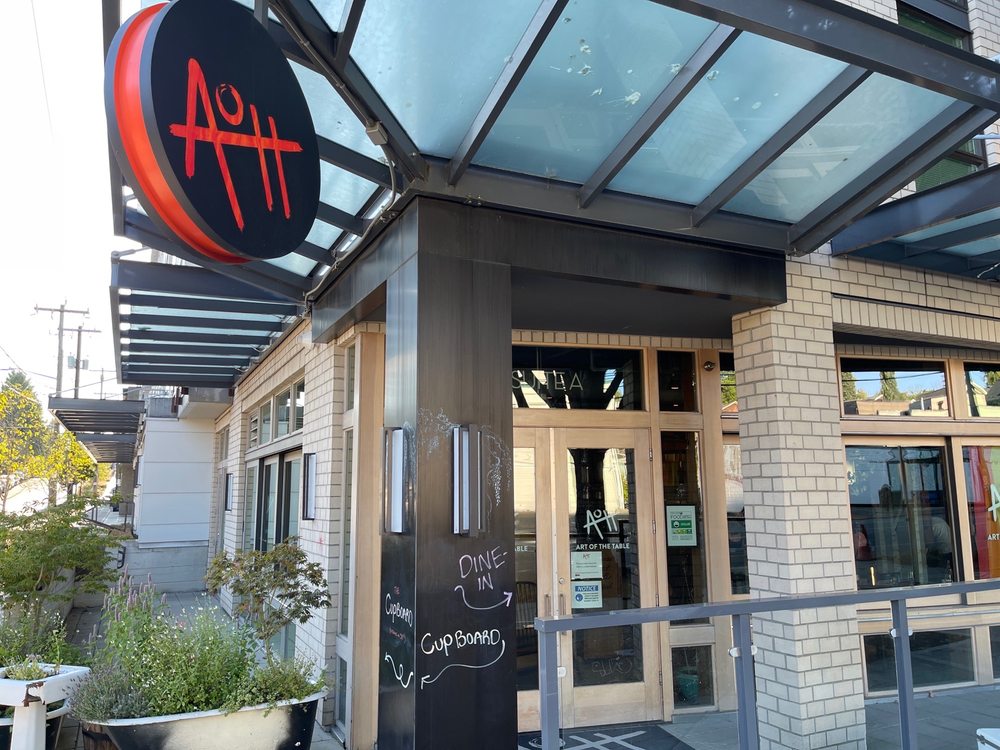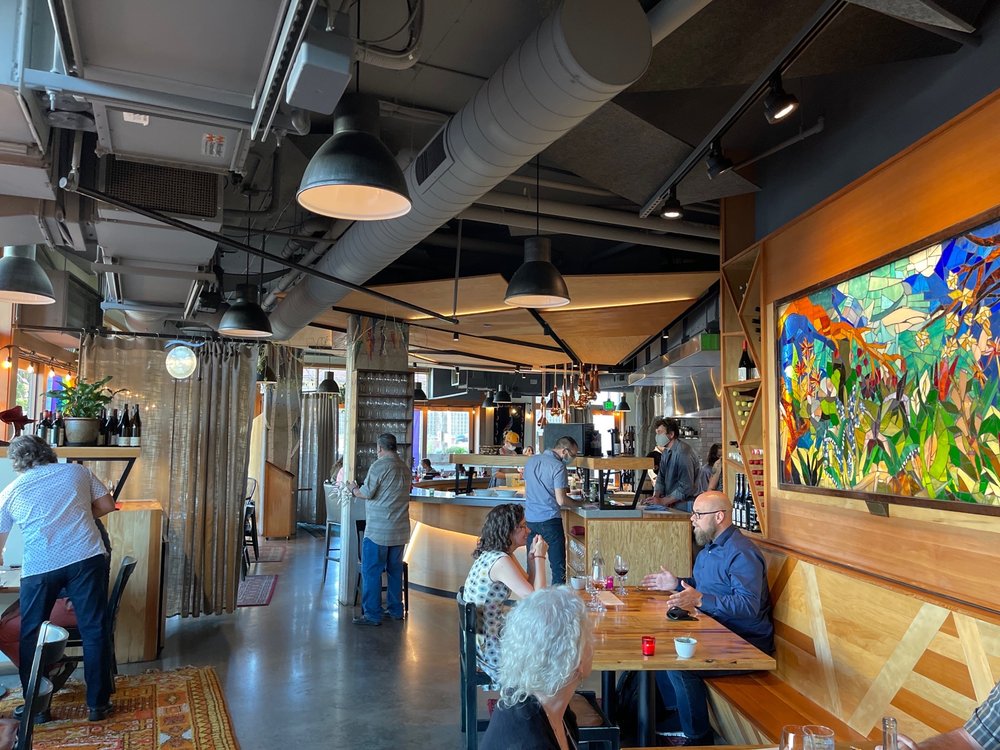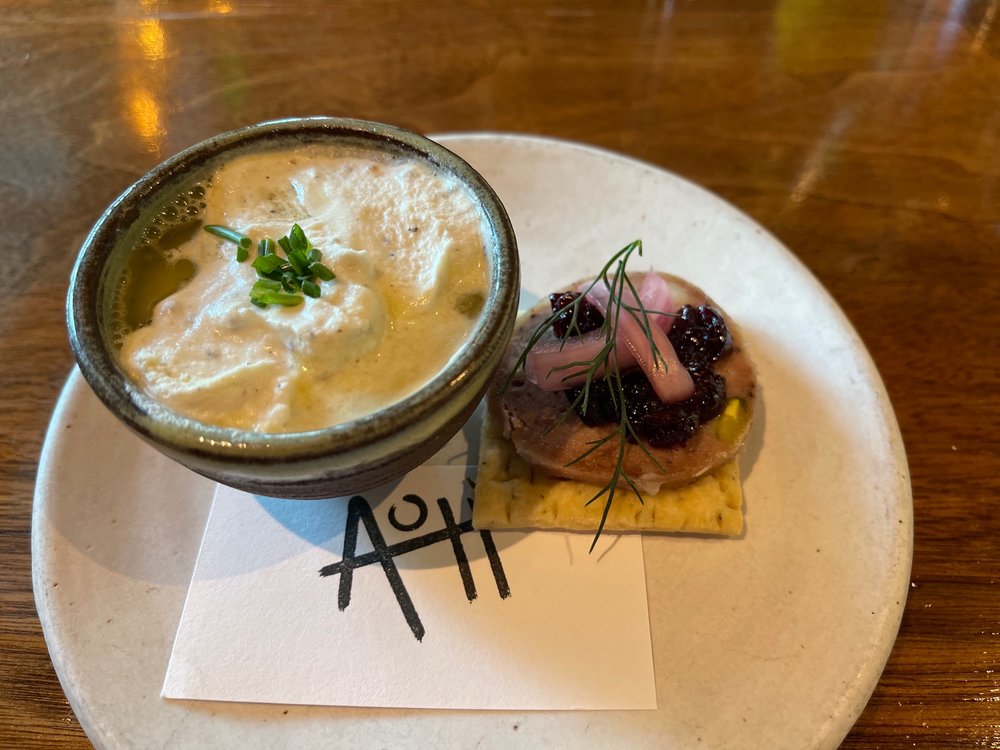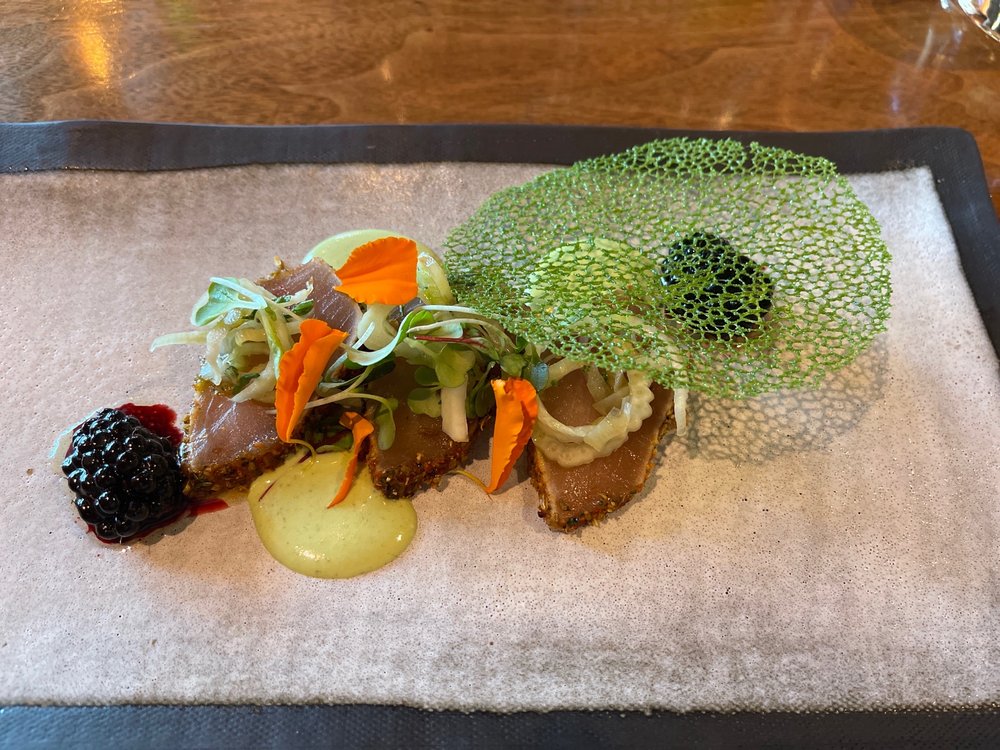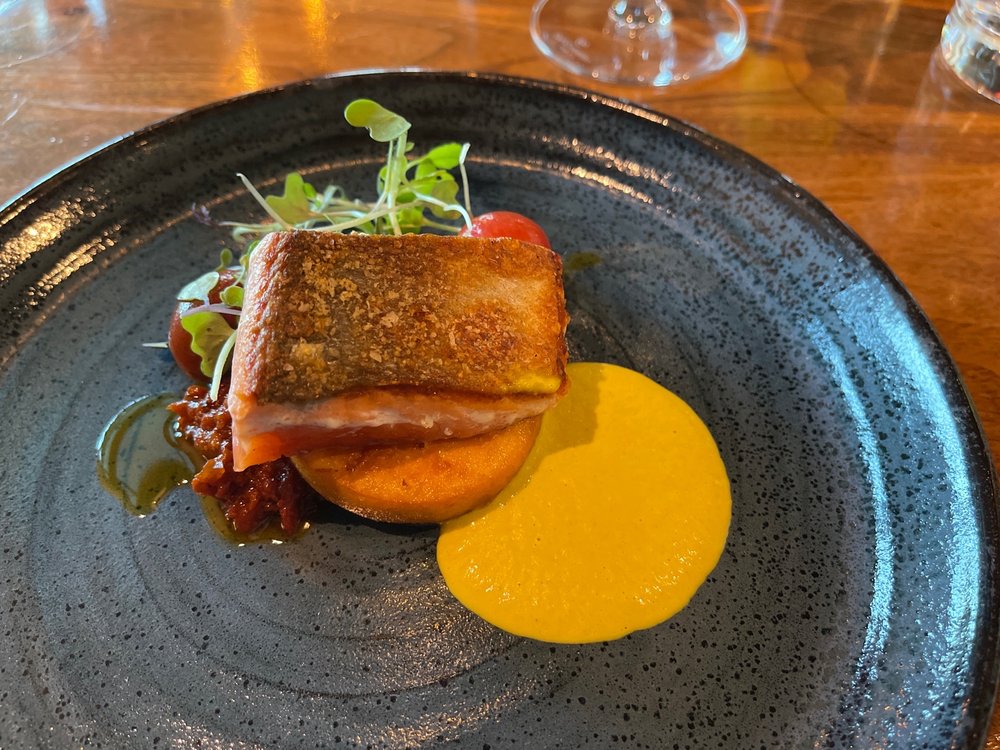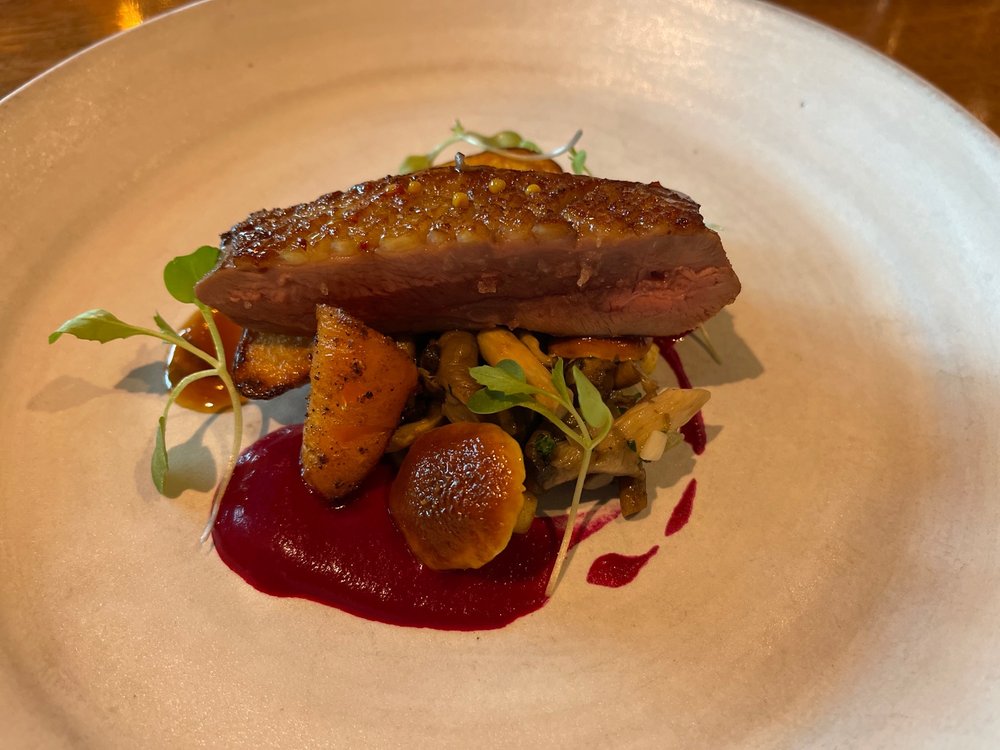 **** (4 stars)
Very cozy, welcoming restaurant that offers both counter and table seating for (currently) a five-course set menu. It's really more courses than that, as there is also a two-part amuse bouche and and intermezzo.
Highlights on our particular night were the various sauces and compotes, the sorbet and intermezzo, the succotash that accompanied the salmon, and the carbonated(!) blueberries. Lowlights were the rather tough duck breast.
A wine pairing option perfectly matched each dish, with some interesting and surprising selections.
Services was friendly, precise, and professional.
Art of The Table
3801 Stone Way N
Seattle, WA 98103