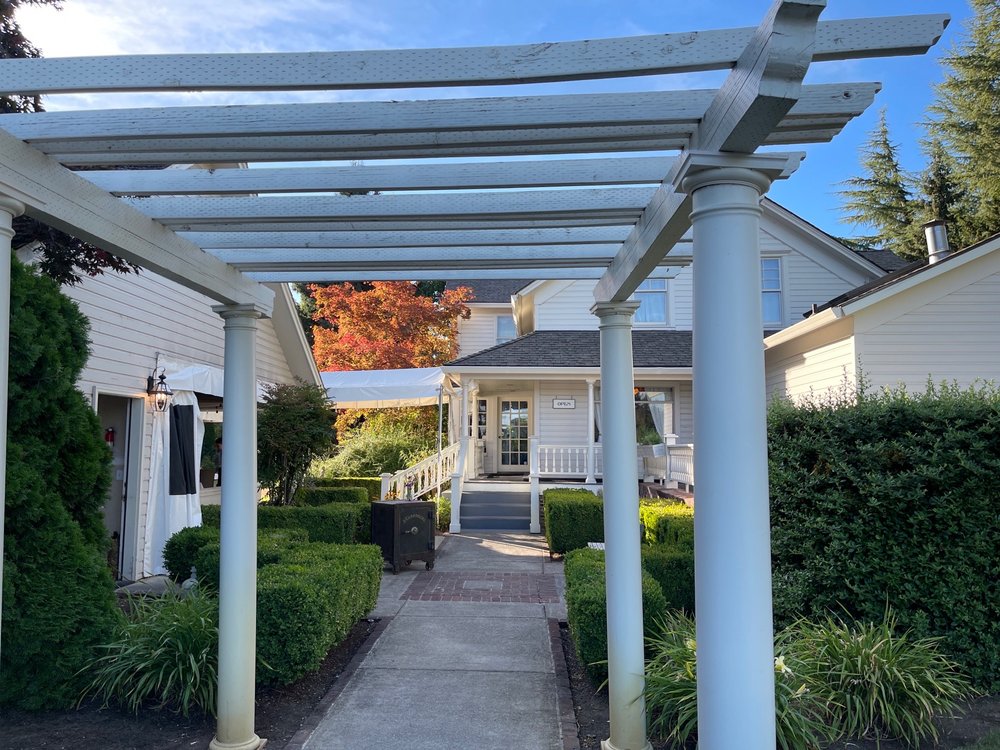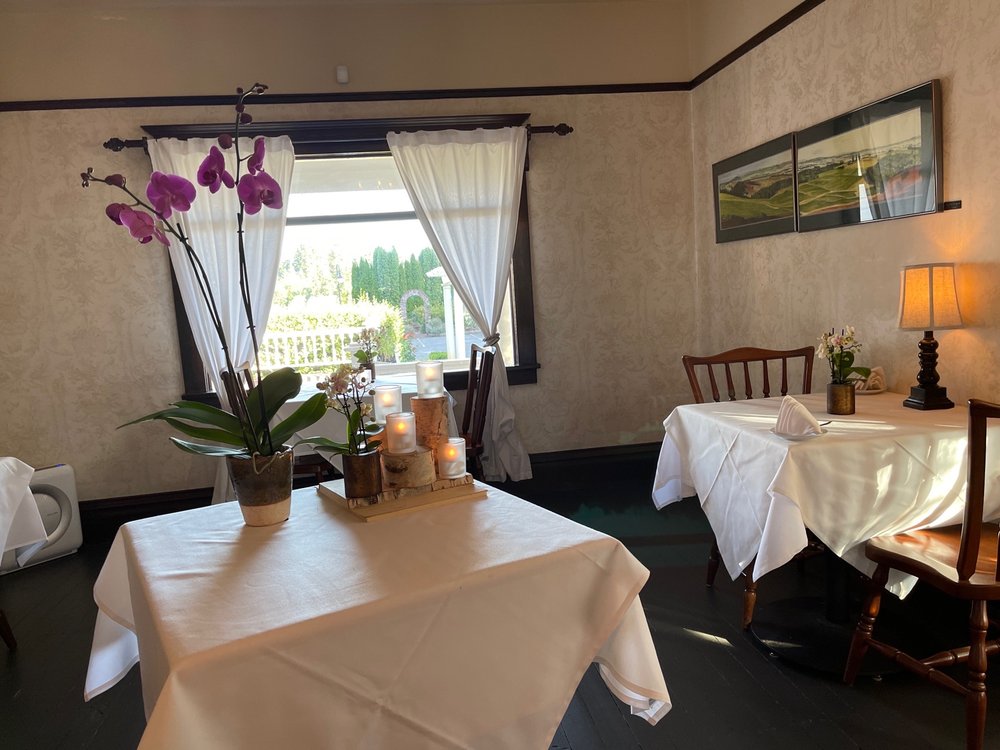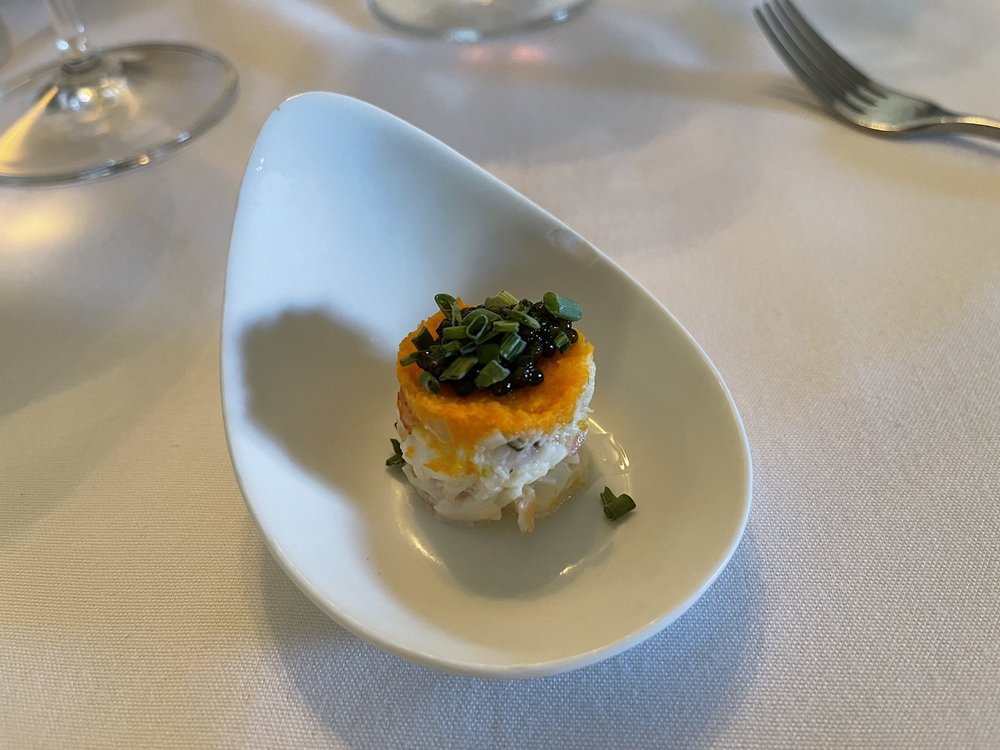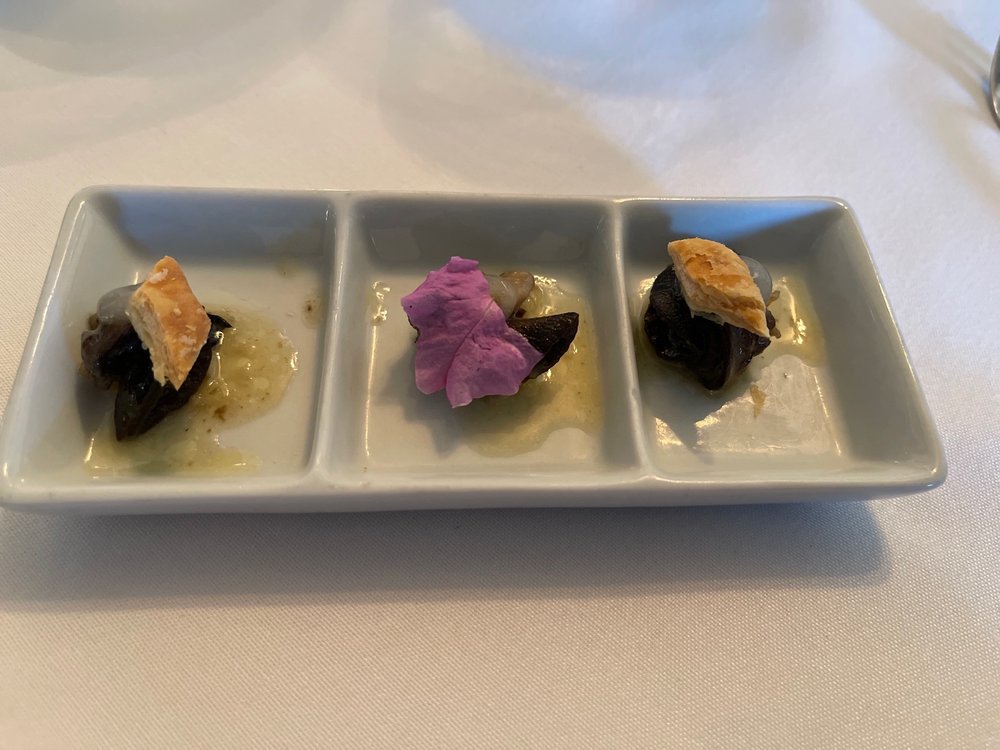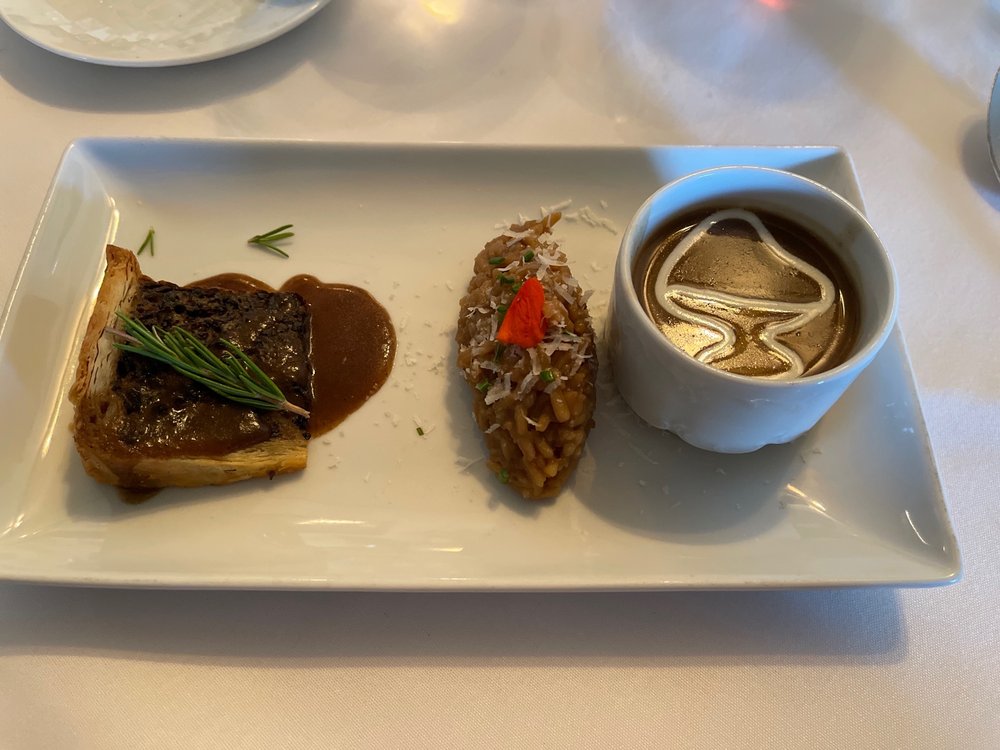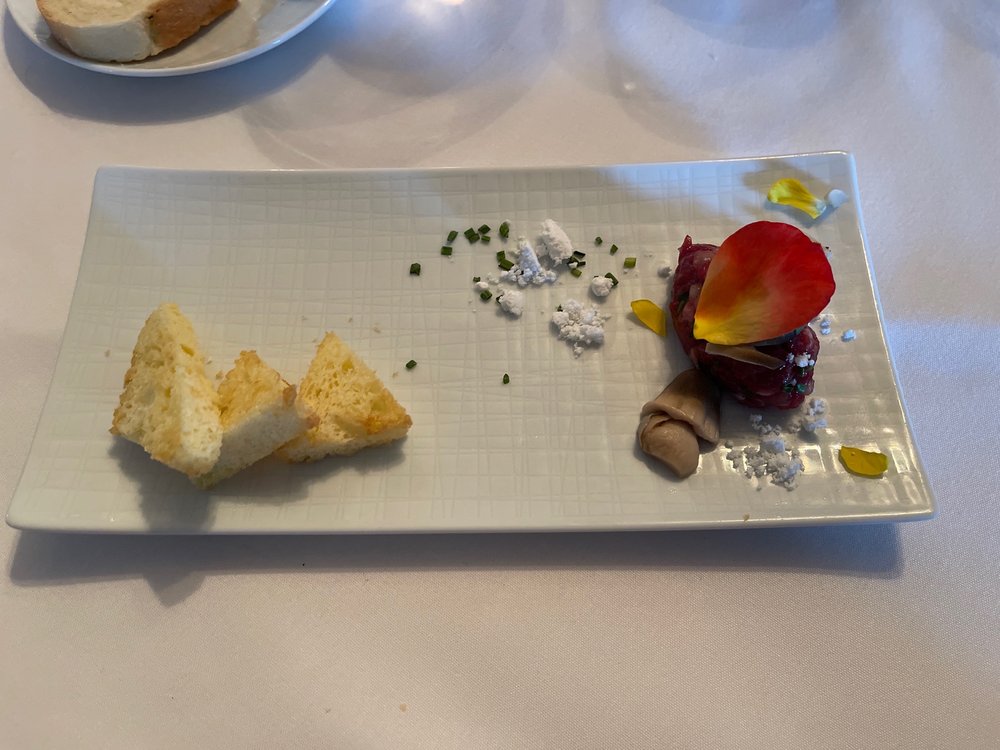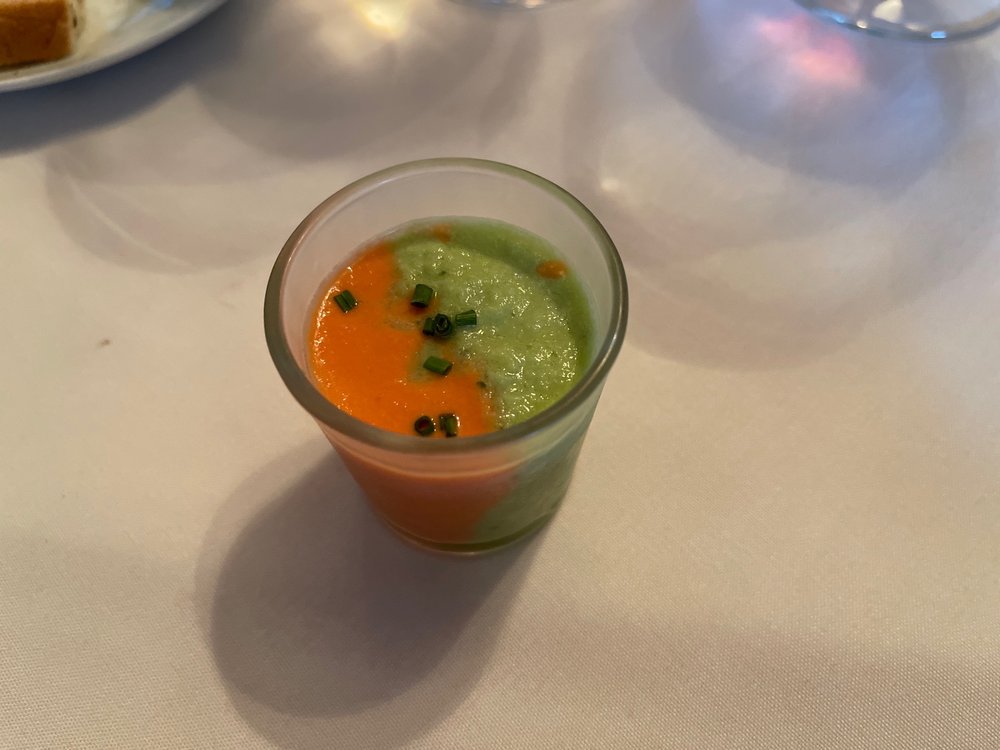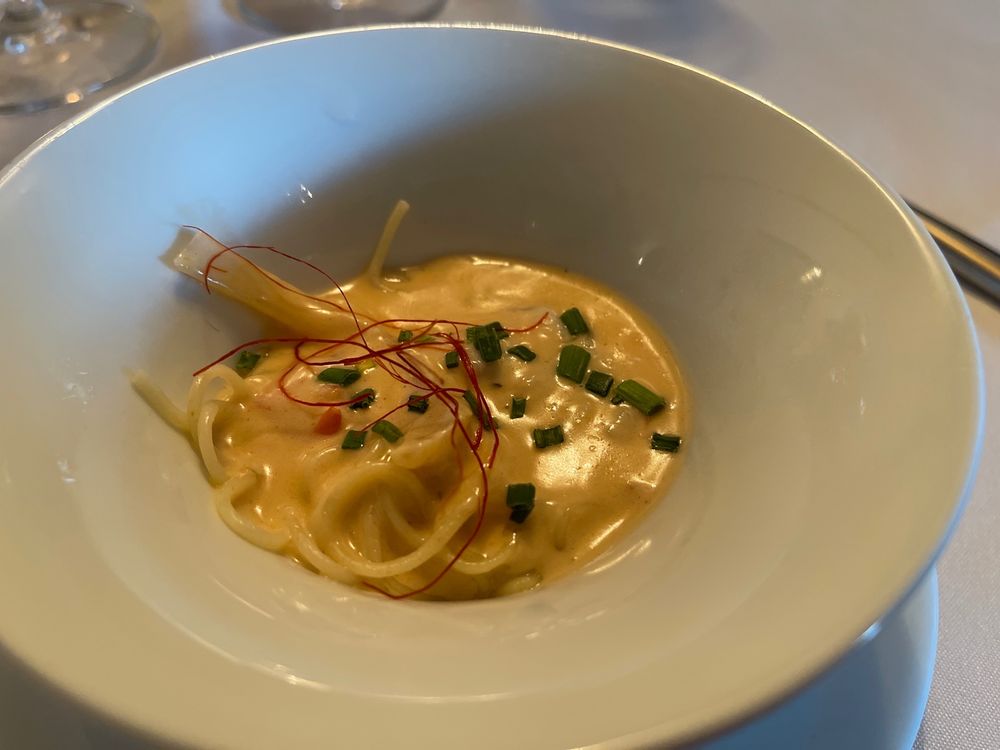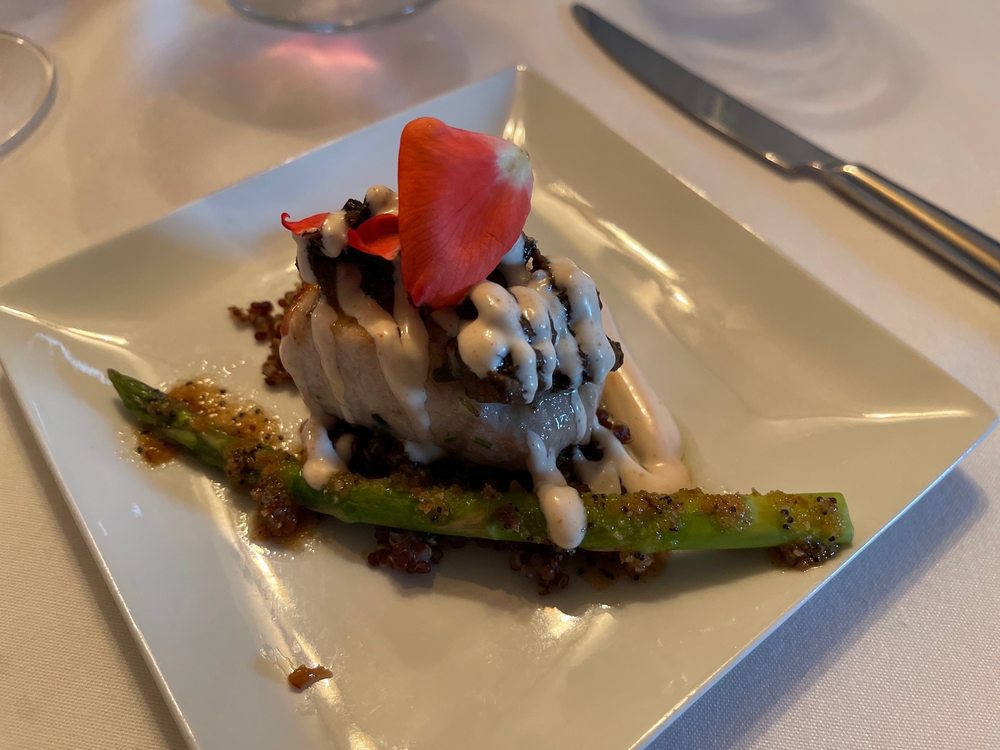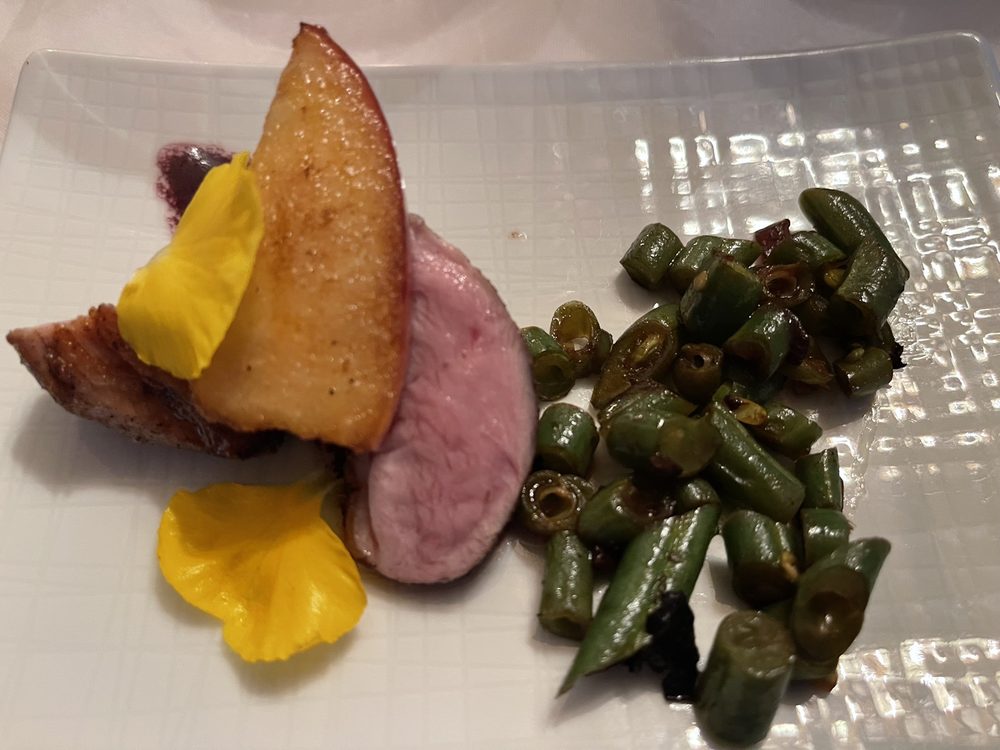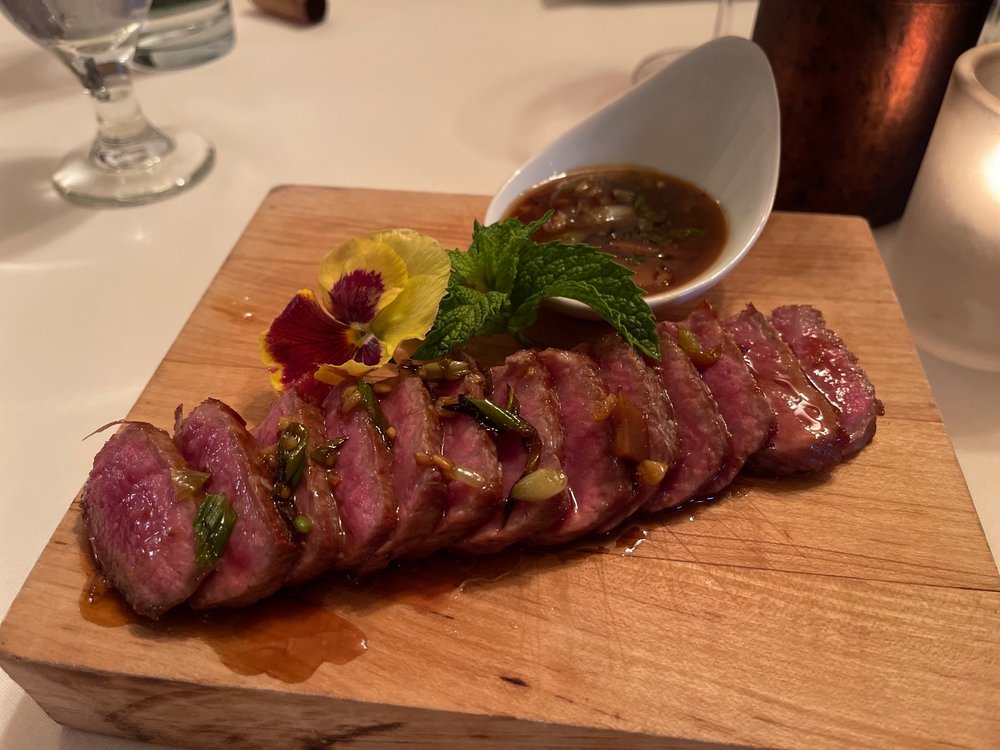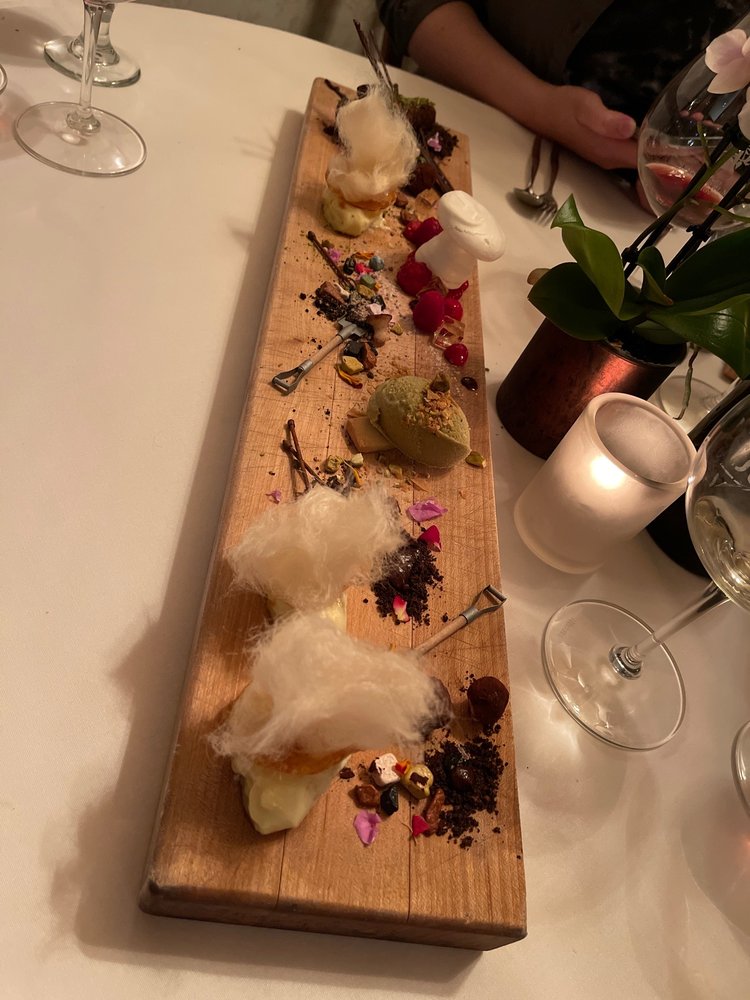 ***** (5 stars)
This beautiful old house is the setting for a terrific dining experience, and also Oregon's largest pinot noir collection.
We opted for the tasting menu, which consisted of more than a dozen different items, many emphasizing mushrooms. Our favorite courses included the mushroom trio (especially the soup and the tart), the A5 Wagyu, the dual gazpacho intermezzo, and the spectacular dessert plate.
Service was very professional and welcoming, and the wine list is certainly spectacular.
Joel Palmer House
600 Ferry St
Dayton, OR 97114