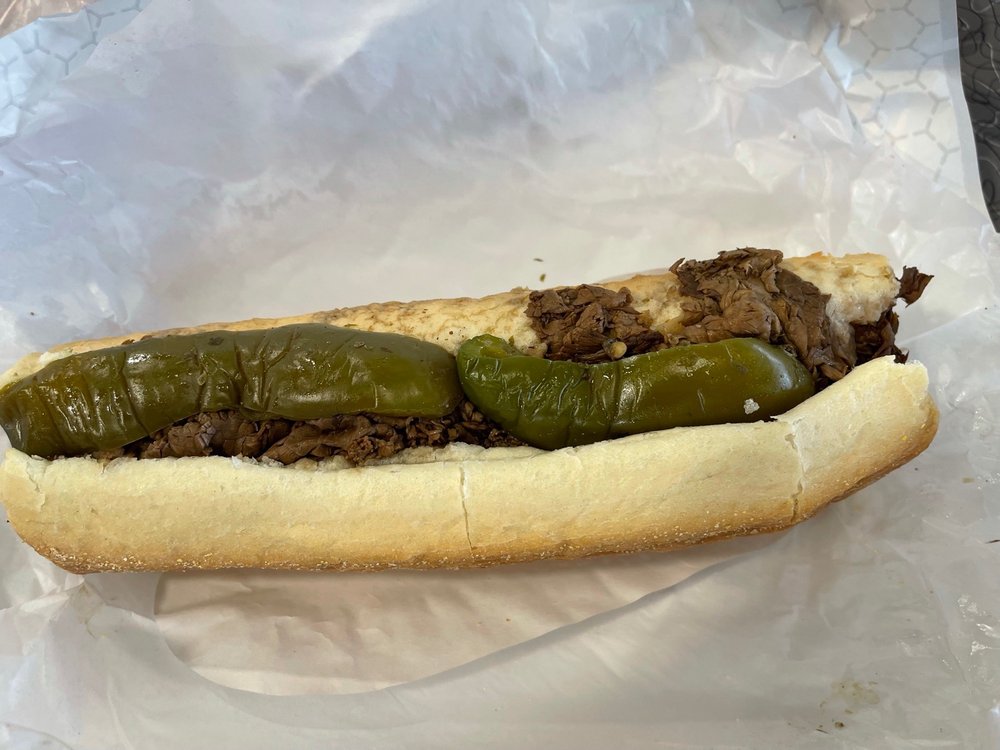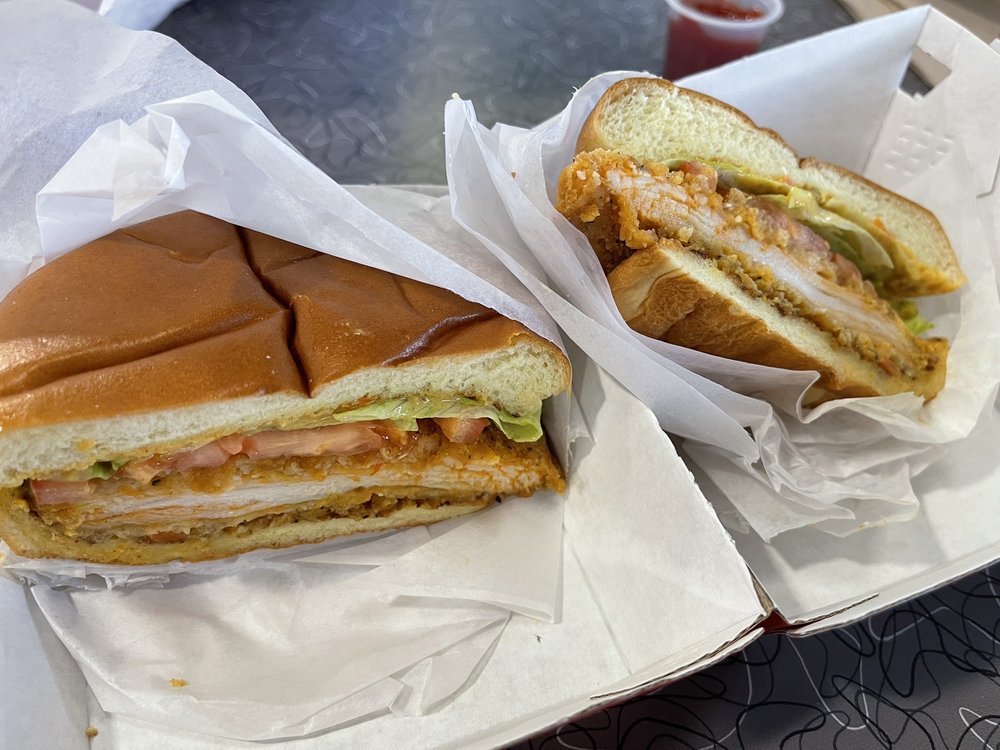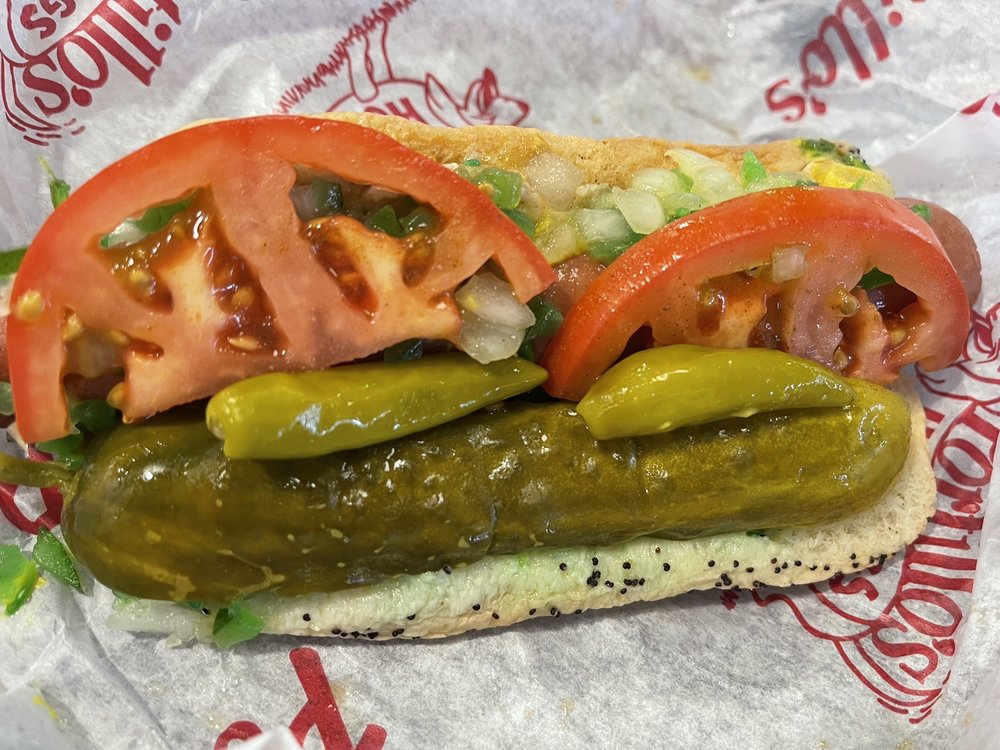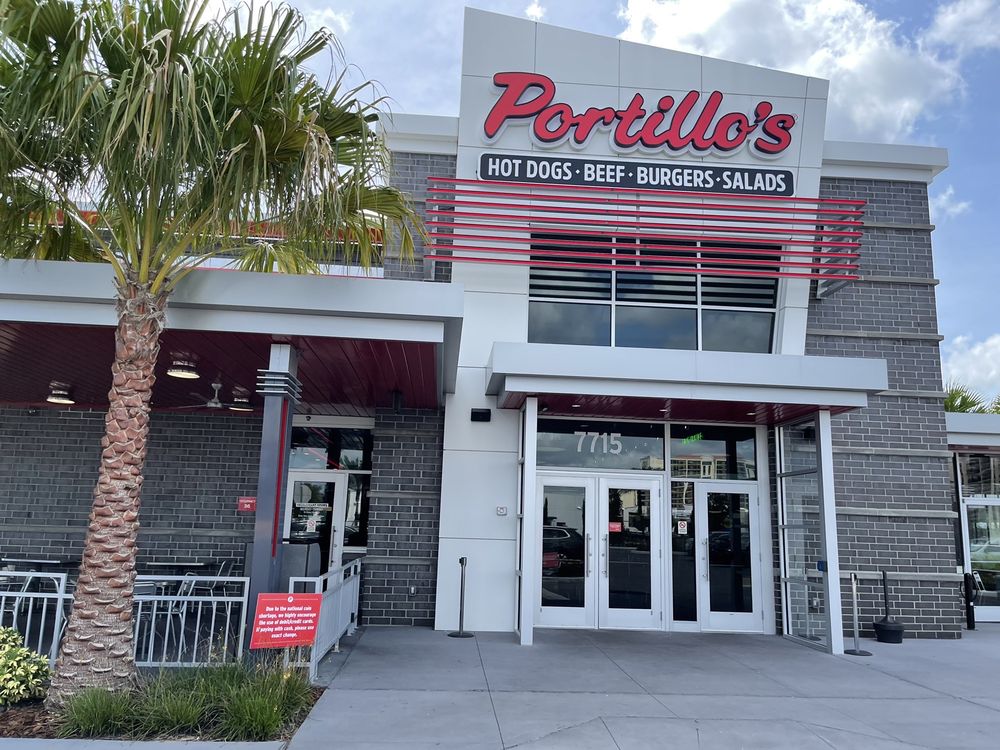 **** (4 stars)
If you're looking for the authentic Chicago dog experience, look no further. I've been to the Portillo's in Chicago many times, and this place has exactly the same food. It's even better, because the interior is stunning–spacious, bright, and trendy, with an efficient layout.
That said, I'm not quite sure what all the fuss is about. Yes, the Chicago dog is exactly a Chicago dog, but there are more interesting types of hot dogs. And the Italian Beef is fine, but it's not the most interesting sandwich; it's sort of a low-brow French dip.
The best sandwich here is actually the new spicy chicken, which is almost as good as the one from Popeye's that everybody is trying to copy.
And the very best item I had here was my order of fries, which I asked for well done. They were crinkle cut, spectacularly crispy on the outside, and light and fluffy in the middle, served hot and with the perfect amount of salt.
I was also very impressed by the staff bussing tables. They kept checking that I was enjoying my meal, brought extra napkins without my asking for them, and were just really into the whole customer service role. Well done!
Portillos – Orlando
7715 Palm Pkwy
Orlando, FL 32836