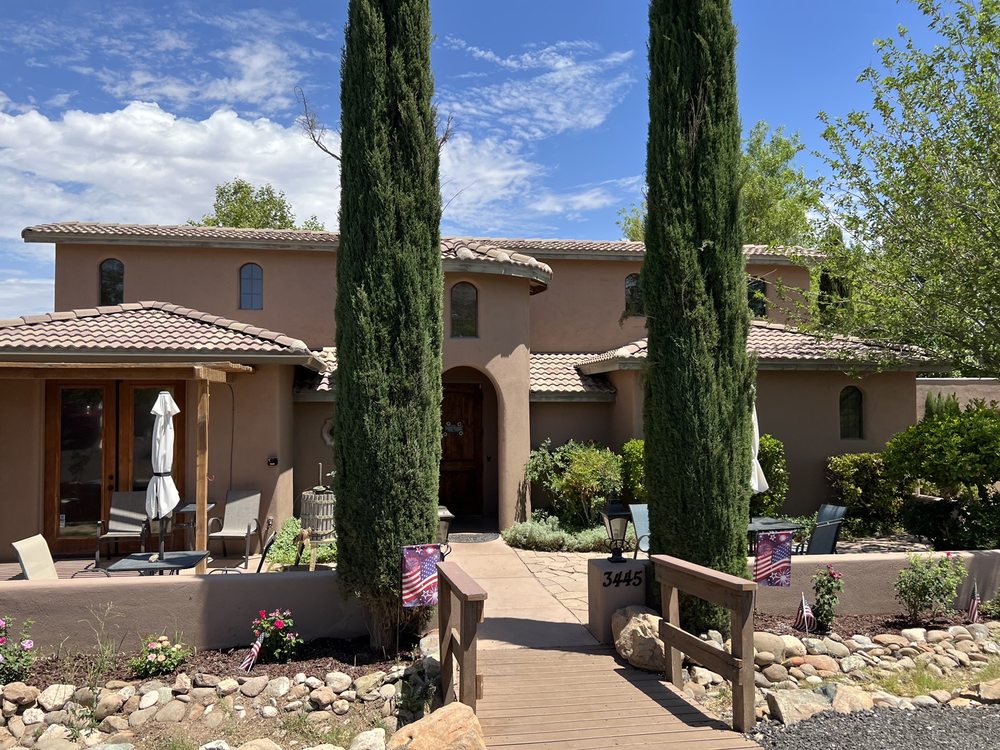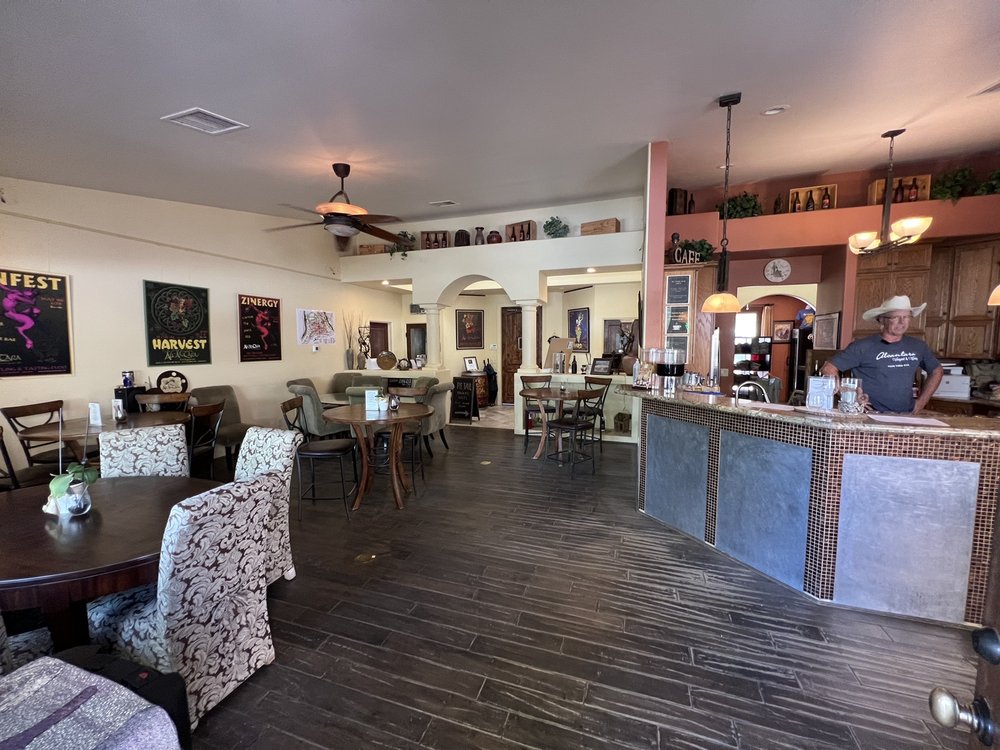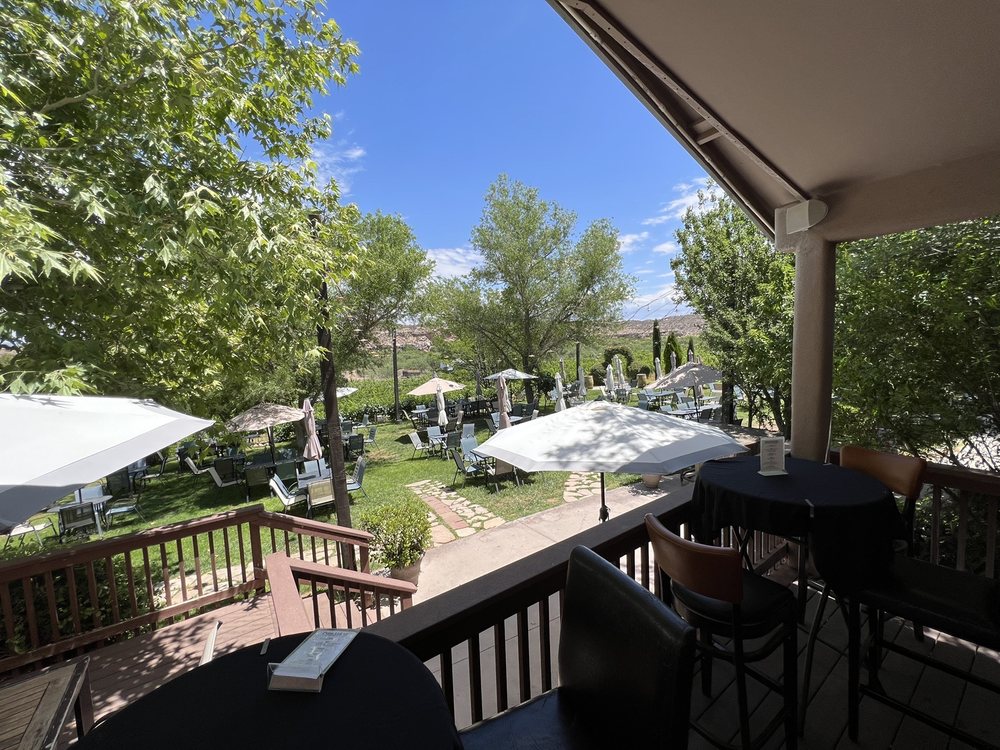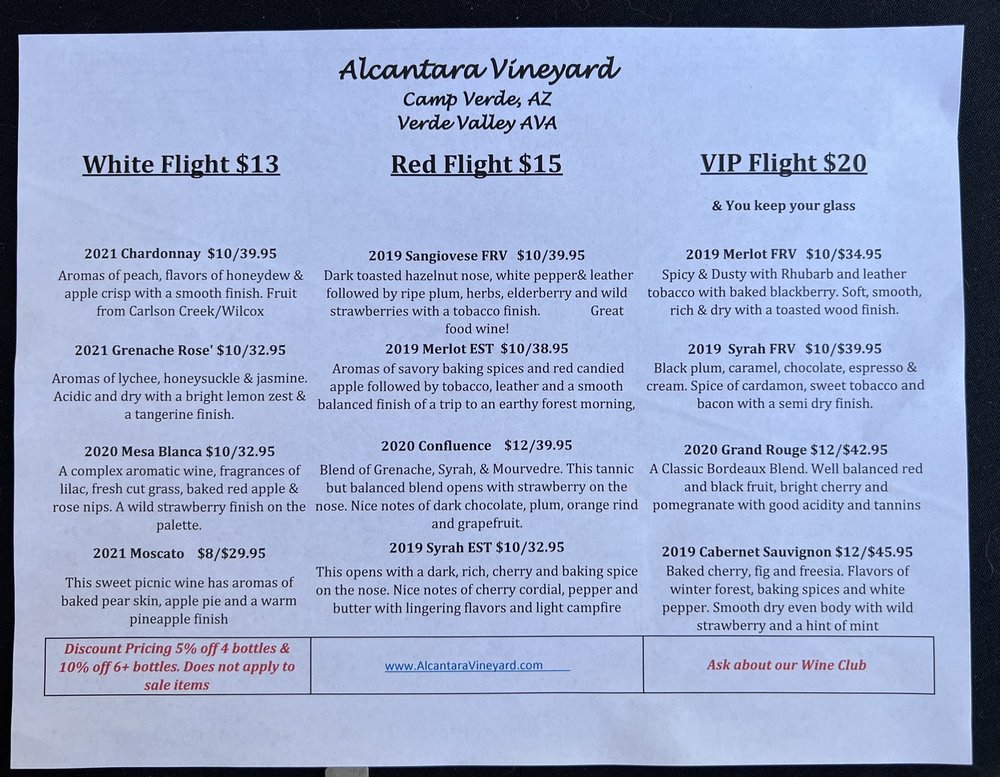 ***** (5 stars)
This is a very nice facility with both indoor and outdoor seating for wine tasting and food. There is even DAILY live entertainment.
We tried two different flights, one of red wines and one a "roll your own" option. Both were reasonably priced, and one of them included the souvenir glass.
All the wines were well made. We were particularly impressed with the Chardonnay, the best I've had from Arizona.
Alcantara Vineyards & Winery
3445 S Grapevine Way
Verde Valley, AZ 86326
https://www.yelp.com/biz/alcantara-vineyards-and-winery-verde-valley-2