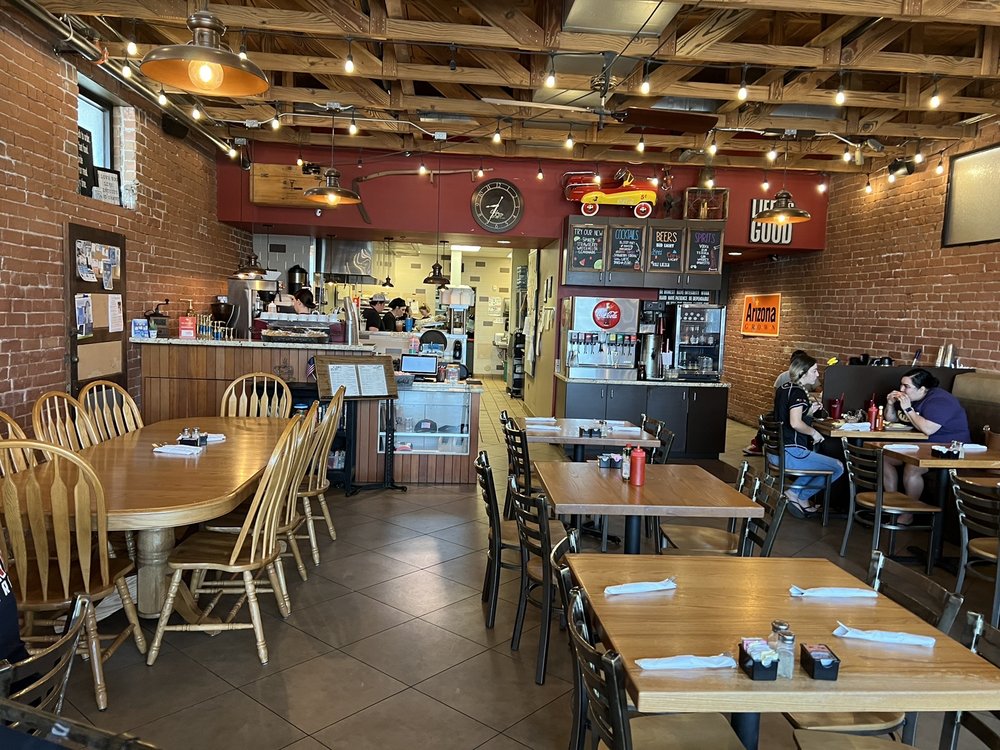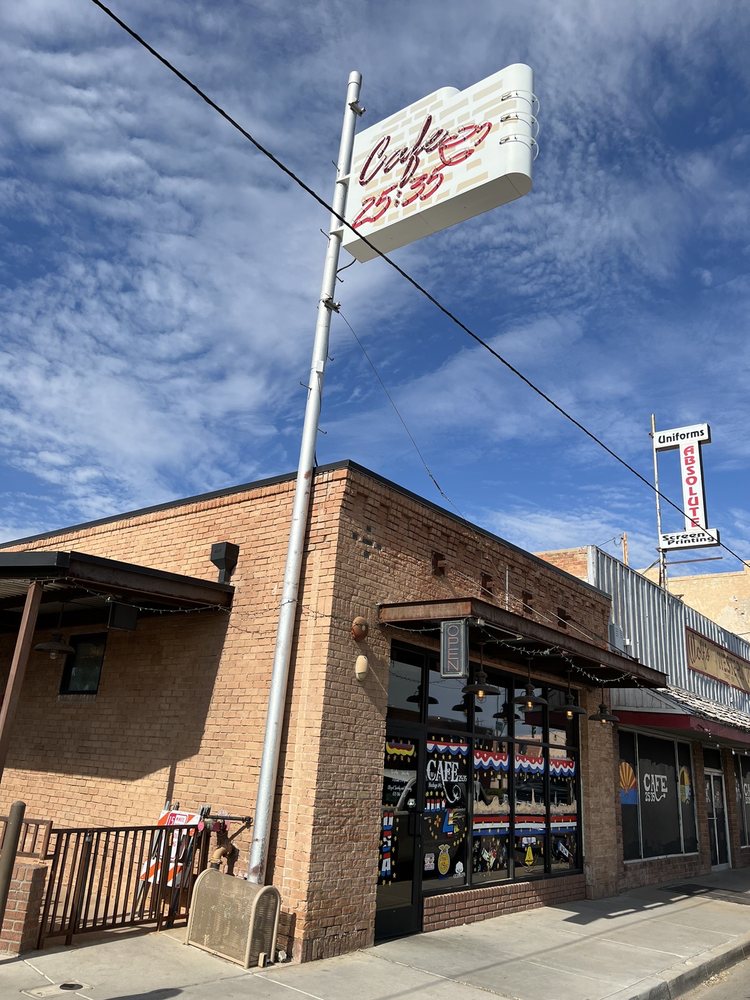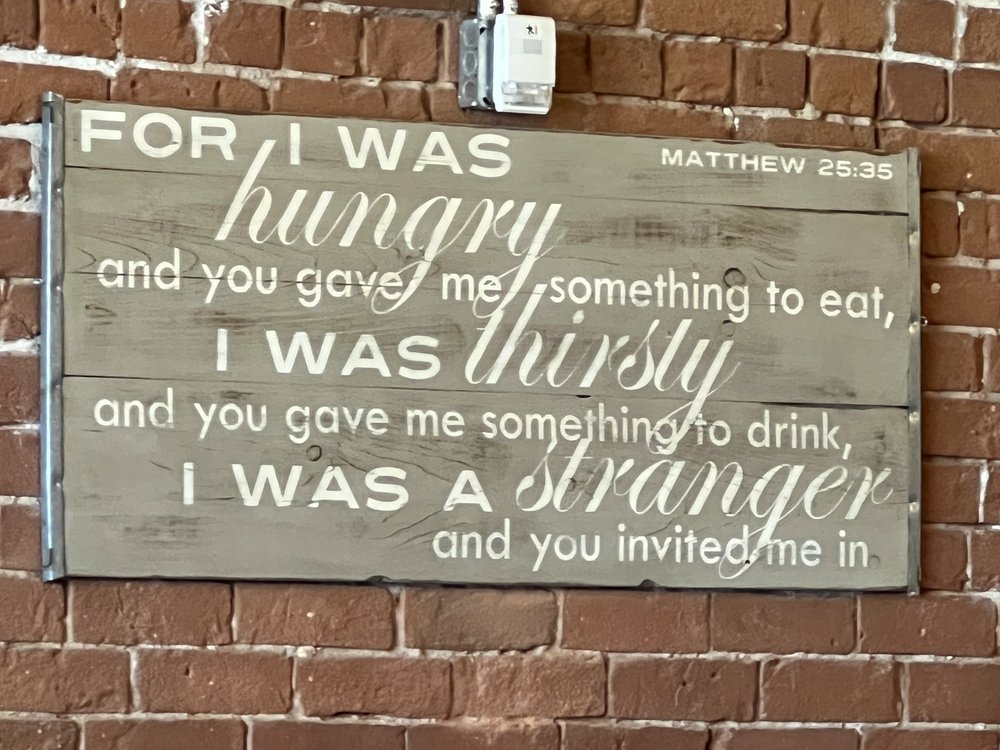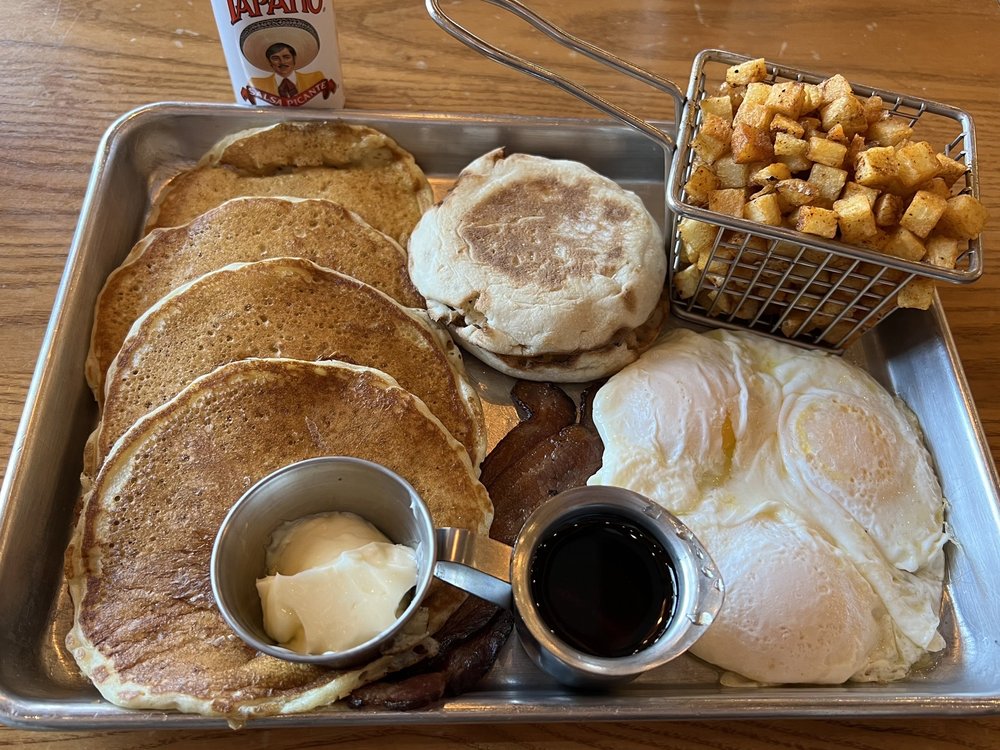 ***** (5 stars)
Nom, nom, nom. The Buckeye breakfast is enough food for two or three people. Full disclosure: I finished every bite. Three eggs (perfectly cooked), bacn, choice of bread (English muffin for me), a stack of pancakes, and the best homefries I've ever had.
Let me dwell on those home fries for a moment… They are tiny cubes, perfectly crisped, and served in a square metal basket to keep them that way.
Oh my. I'm ready to go back tomorrow.
Cafe 25:35
409 E Monroe Ave
Buckeye, AZ 85326