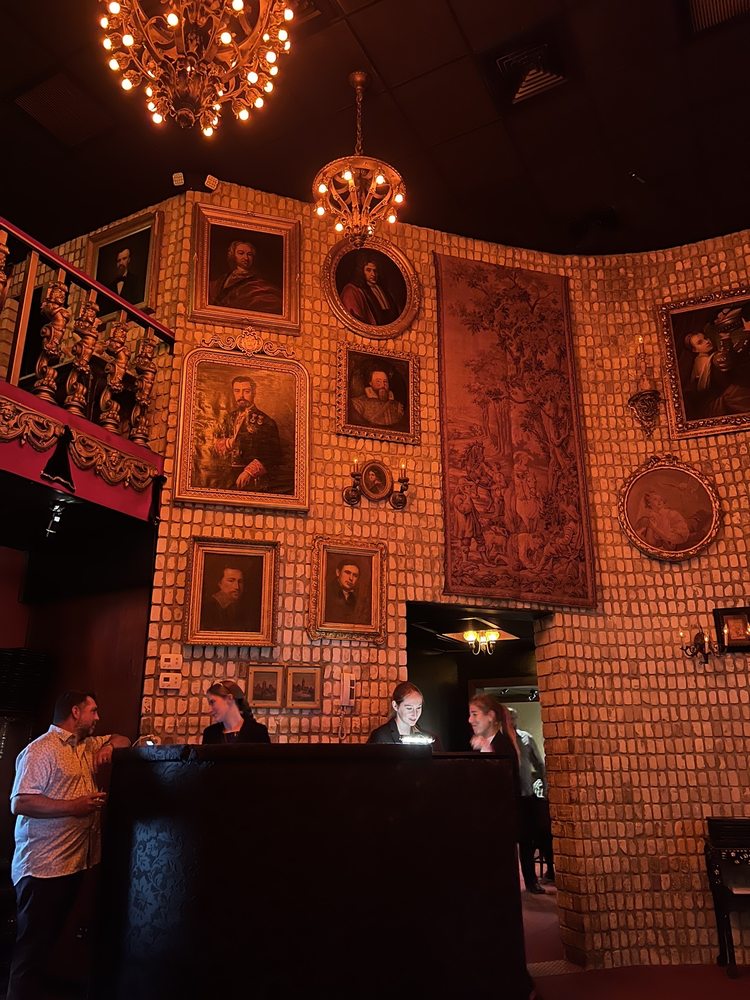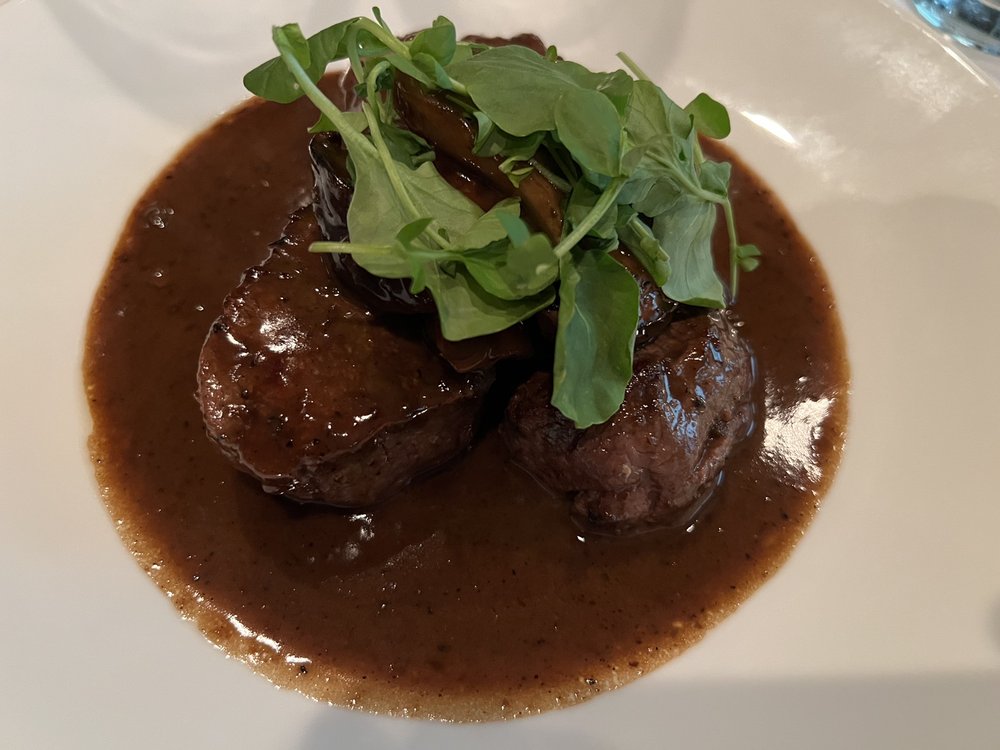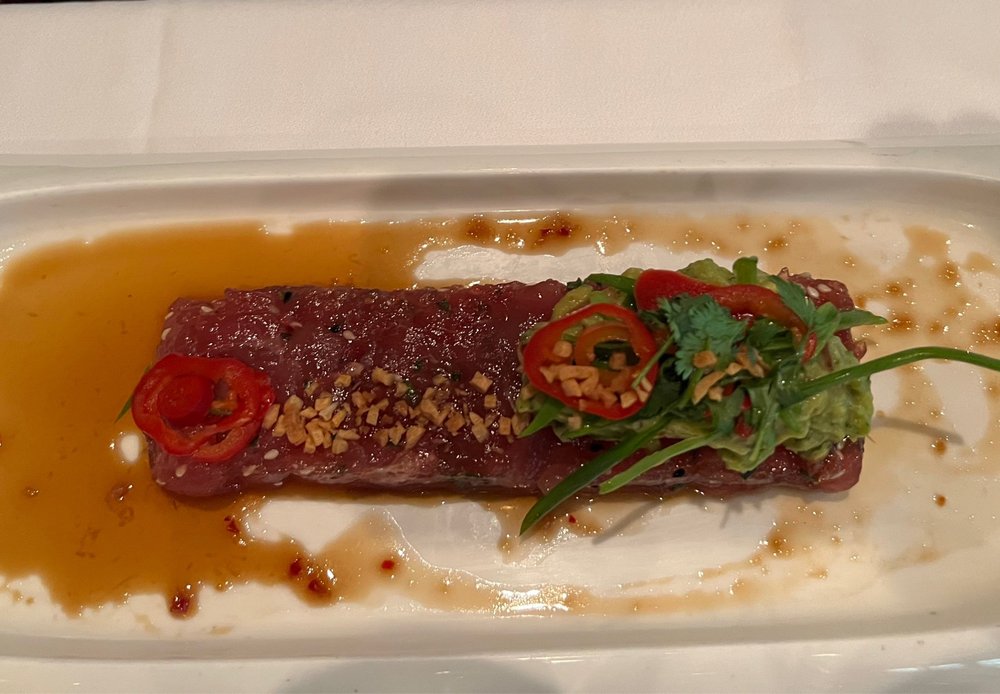 **** (4 stars)
It pains me to give Bern's four stars, but it's time for a wake-up call.
I've been going to Bern's for forty years, and it has always been my favorite restaurant. But pandemic changes have made it not the experience it once was, even though there has been plenty of time to adjust.
The menu is a third of what it once was. True, it could have used some tightening, but all around us we heard people complaining that their favorites were missing. And some of those favorites, such as Bern's caviar service, made the restaurant the unique experience it was.
The extremely aged steaks at Bern's have never been the highlight for me, but, with so much of the menu eliminated, I decided to try the Tournedos au Poivre. The meat was wonderfully tender and perfectly cooked, but the dish was literally inedible. I have never encountered such a salty sauce short of seawater. No chef could possibly have tasted this sauce during preparation.
"Another new menu coming next week," our waiter told us, with some degree of exasperation.
With over one million bottles of wine, the primary attraction of Berns is, of course, the wine cellar. But the older obscure wines on the list are nowhere to be found. Hundreds of pre-1980 listings from Burgundy alone have vanished. Were they all really drunk during the pandemic? Or has this, too, been streamlined? The conversion of one of the wine warehouses into more hotel rooms is not a good sign.
The situation is worse in the upstairs dessert rooms, where a menu of a hundred vintage Madeiras is now a short non-vintage list. I ordered one of the two survivors, and it was also missing in action.
I can forgive obvious pandemic issues, such as the server warning us it would take twenty minutes for her to get a cart for preparing Bananas Foster. But it seems like corners have been cut everywhere.
If it's an inflation issue, just raise the prices. Bern's is still ridiculously inexpensive for what they offer, and the only way to get a reservation is to book one just after midnight the day they open. So there's no lack of demand. But please don't let the new chef cost optimize this restaurant into the pedestrian experience it was last night.
Bern's Steak House
1208 S Howard Ave
Tampa, FL 33606