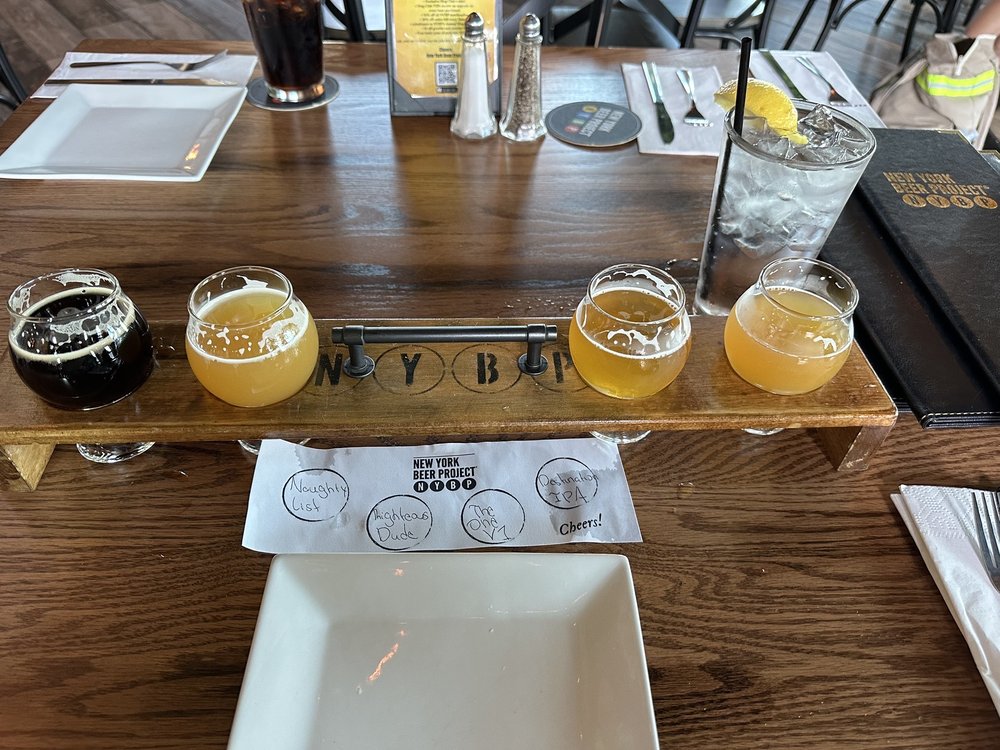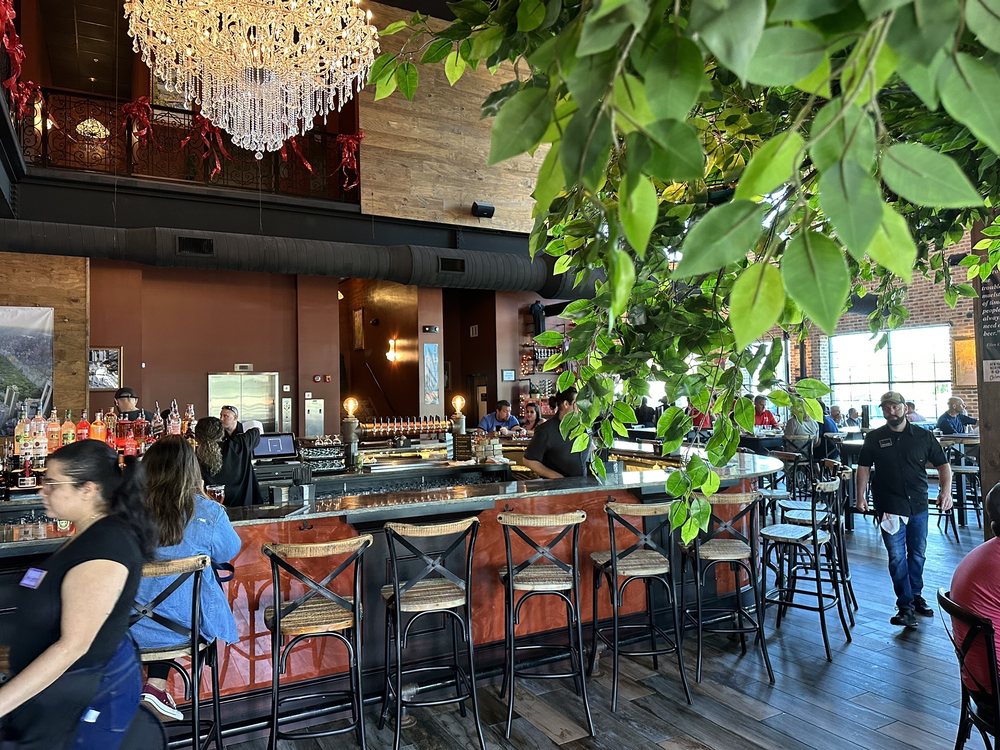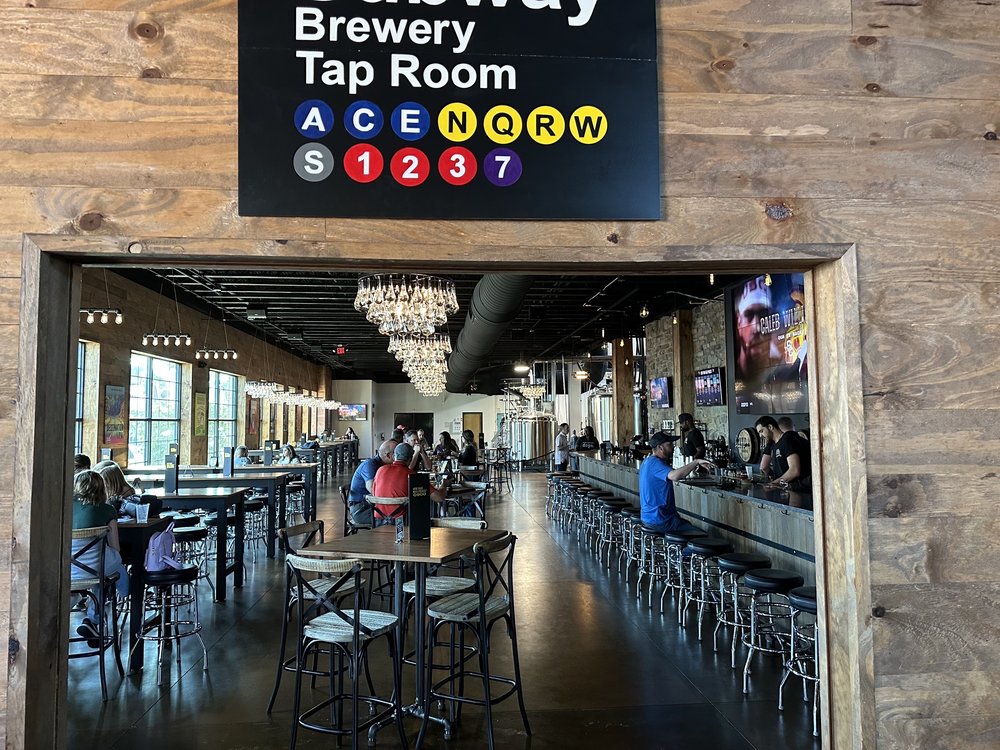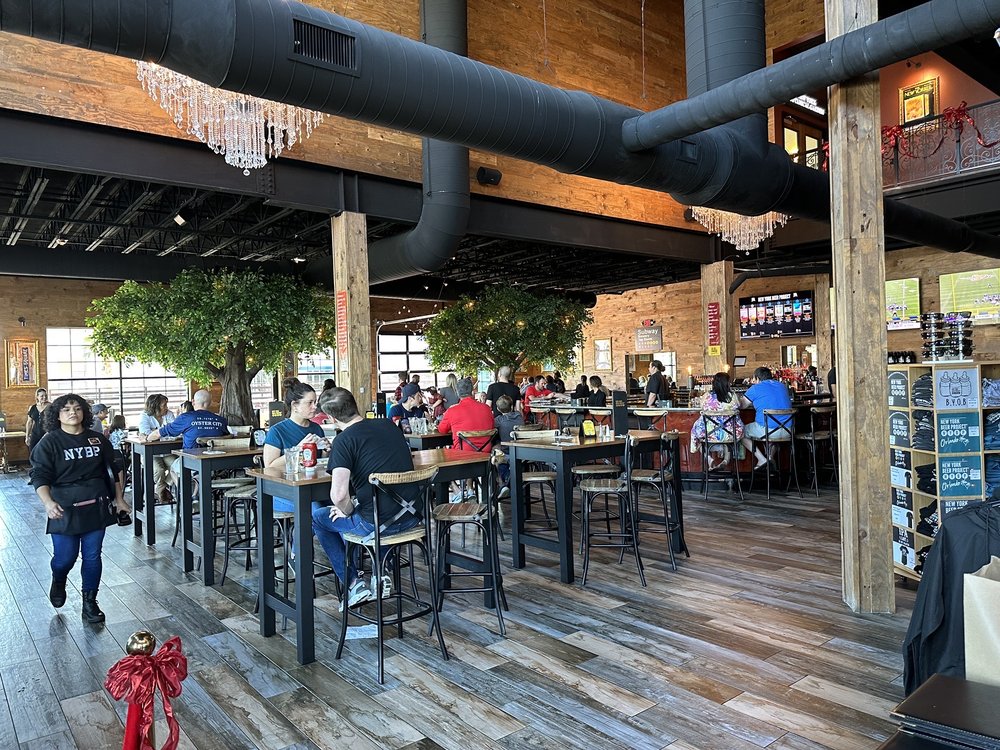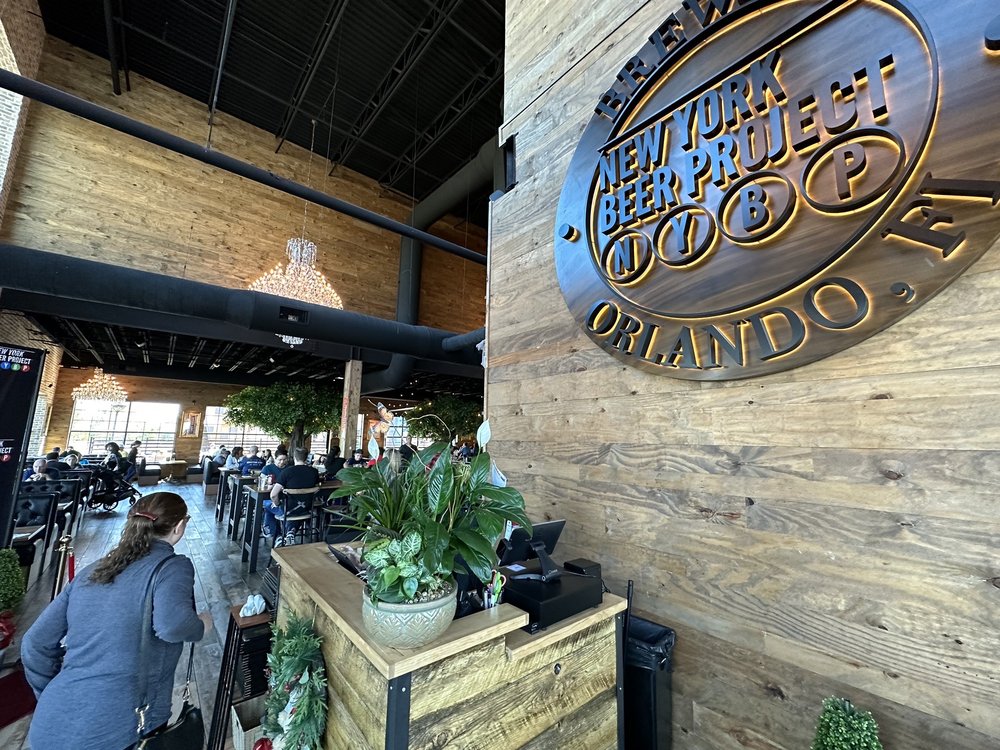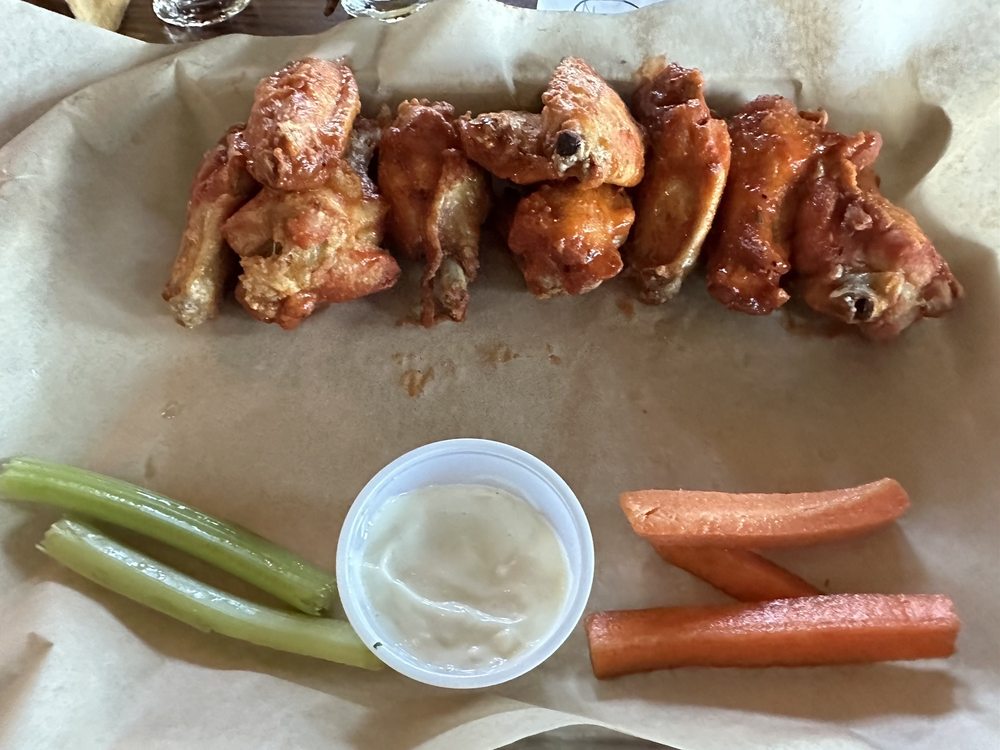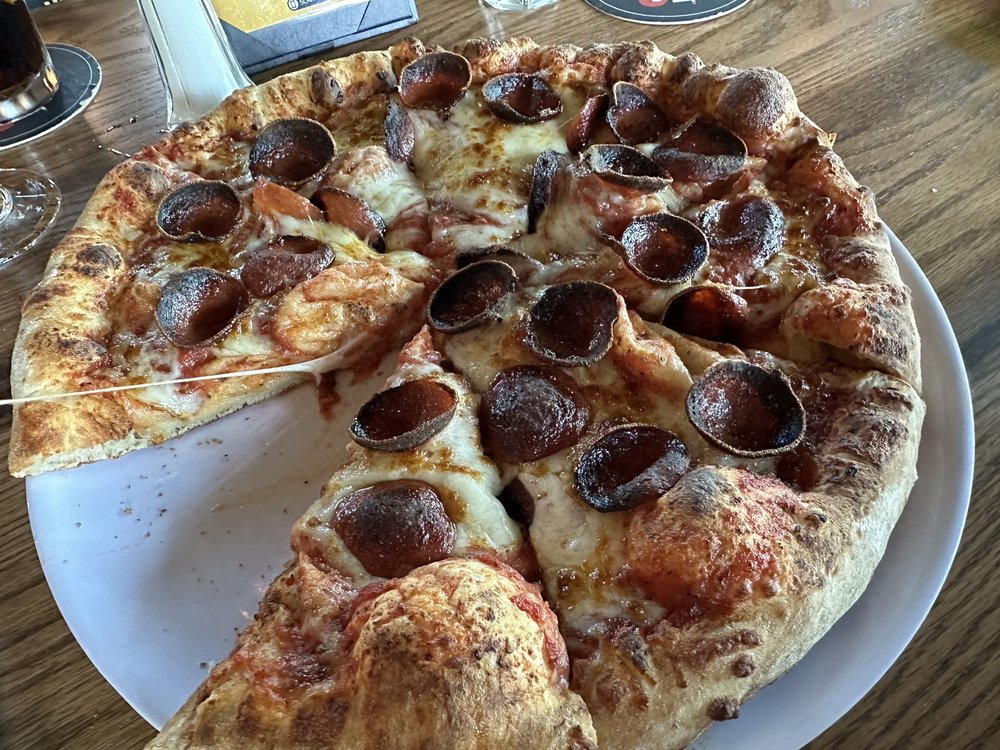 ***** (5 stars)
Wow, this place is HUGE. Fortunately the ceilings are high, so noise levels are reasonable. And the interior decor is very nice, with giant fake trees.
Kudos to management, because opened only three weeks this place was extremely busy, yet running like clockwork.
The menu is extensive. We started with a giant pretzel, and the sauces that came with it were amazing, especially the house sauce, a mixture of mayonnaise, Worcestershire sauce, soy sauce, and black pepper. The pizza dough was also very good, and the chicken wings, ordered extra crispy, were truly HOT.
This is a real brewery, and offers only their own brews. The four beer sampler is a good deal. They also have a full bar.
New York Beer Project – Orlando
9230 Miley Dr
Winter Garden, FL 34787
https://www.yelp.com/biz/new-york-beer-project-orlando-winter-garden