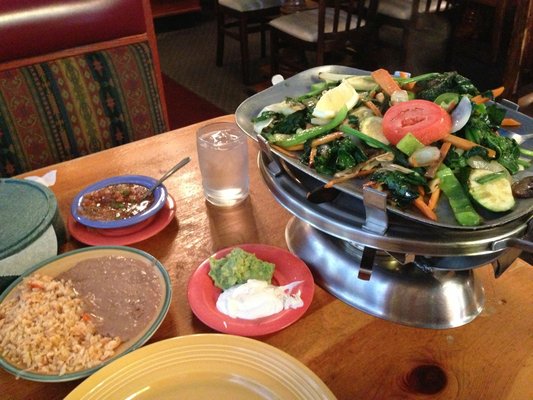 **** (4 stars)
I was hesitant to try this place because of the reviews, and I'm a bit of a Tex Mex snob. But I have to say that their premium margarita is killer. Maybe no one tries it because it's $11 bucks, but it was worth it: top of the line Sauza and Gran Marnier.
I had the veggie fajitas, which were an amazing spread for $7.95.
Service on a quiet Friday afternoon was attentive. I'd go back.
Las Palmas Restaurant & Bar
817 University Pl
Evanston, IL 60201
(847) 328-2555
http://www.yelp.com/biz/las-palmas-restaurant-and-bar-evanston