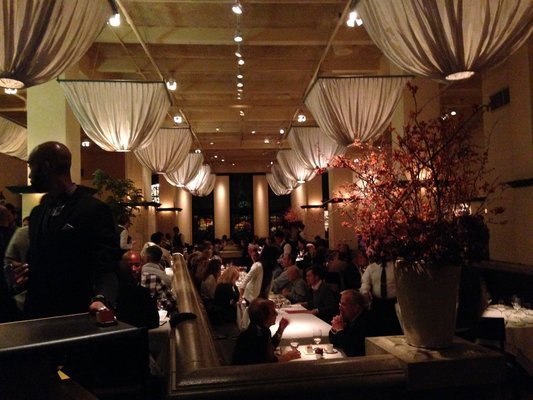 ***** (5 stars)
"Bar and Grill" is a bit of a misnomer here, as this is truly a fine dining restaurant. The kampachi sashimi is among the best I've had, and the roasted cauliflower appetizer was absolutely amazing–complex and delicate at the same time.
True, I did have a New York strip steak for dinner, but it was really the only item I'd describe as coming from a grill. It was an excellent steak, by the way, with a thick char and coated with a sticky Bordelaise.
There is a solid if somewhat pricey wine list.
Service is professional yet friendly.
The one caveat: The place is LOUD. There isn't really a quiet corner where you can hide from it, so be prepared or go at an off time, if there is one.
Gotham Bar And Grill
12 E 12th St
New York, NY 10003
(212) 620-4020
http://www.yelp.com/biz/gotham-bar-and-grill-new-york