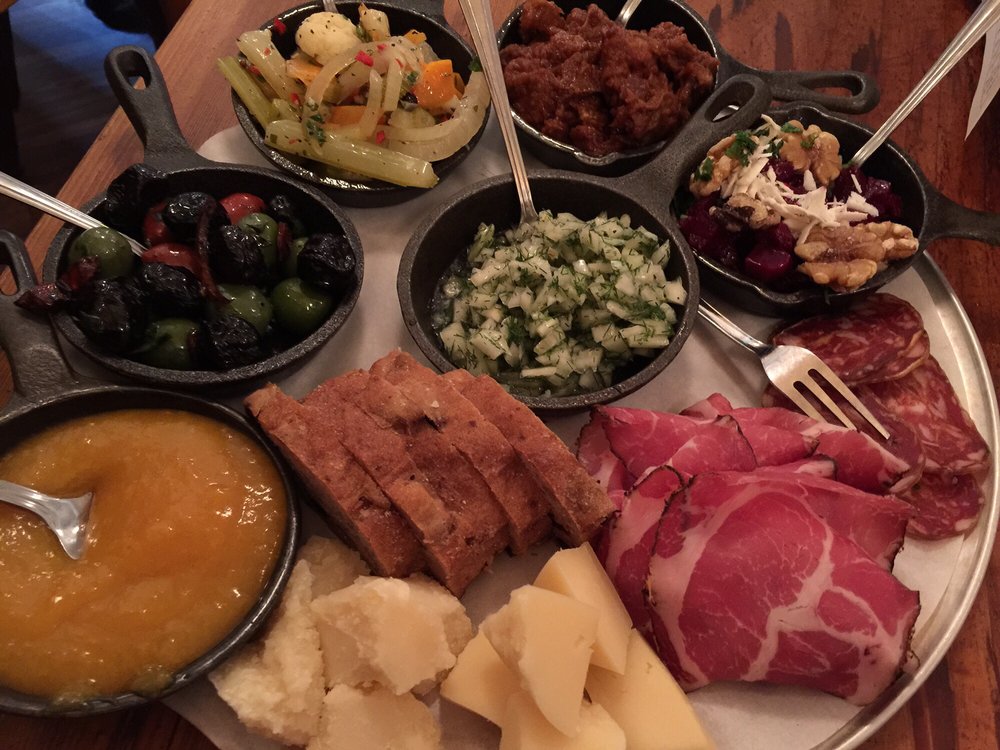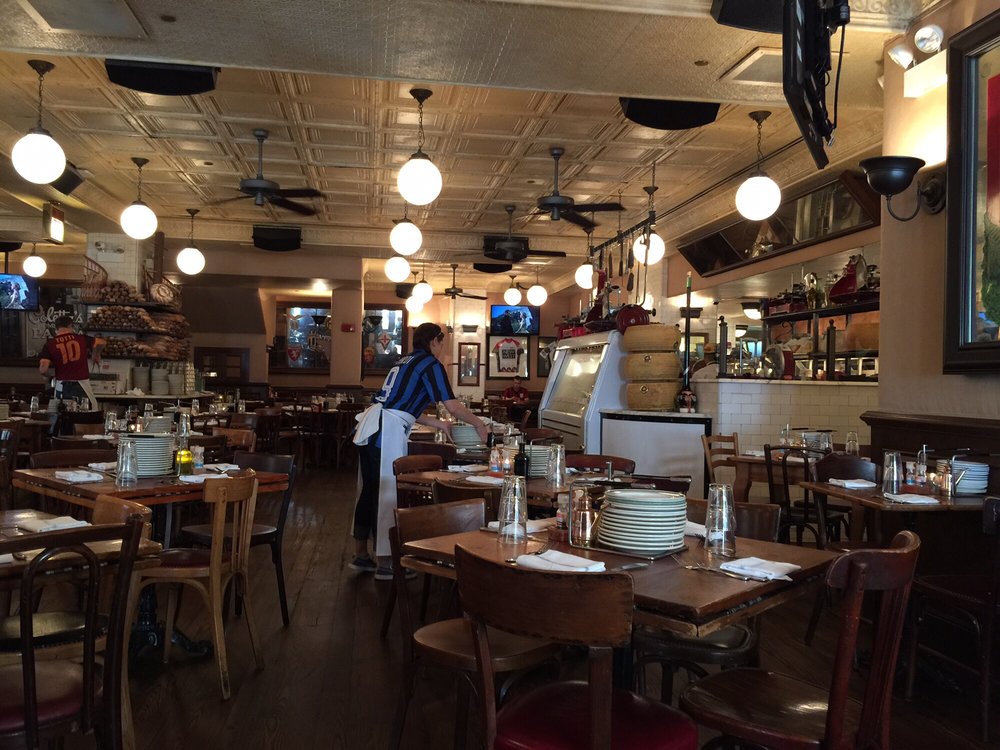 **** (4 stars)
There is an overabundance of Italian restaurants in Chicago, and many have little to recommend them. Quartino is different, though, in that it takes a tapas approach to Italian food, emphasizing small plates of antipasti.
The best way to experience this is through their Salumeria Tasting, which lets you choose seven items to your taste, including veggies, cheeses and meat, all accompanied by several additional sides.
Everything I tried was tasty and delicious, and it was a good way to experience a broad range of offerings.
Of course they also offer pizza, other entrees, and an extensive dessert list, and they brag that they have wine that is cheaper than water.
My server was very friendly, and I enjoyed a relaxed meal in one of their spacious dining rooms. There is also a large outside dining area.
Quartino
626 N State St
Chicago, IL 60654
(312) 698-5000
http://www.yelp.com/biz/quartino-chicago