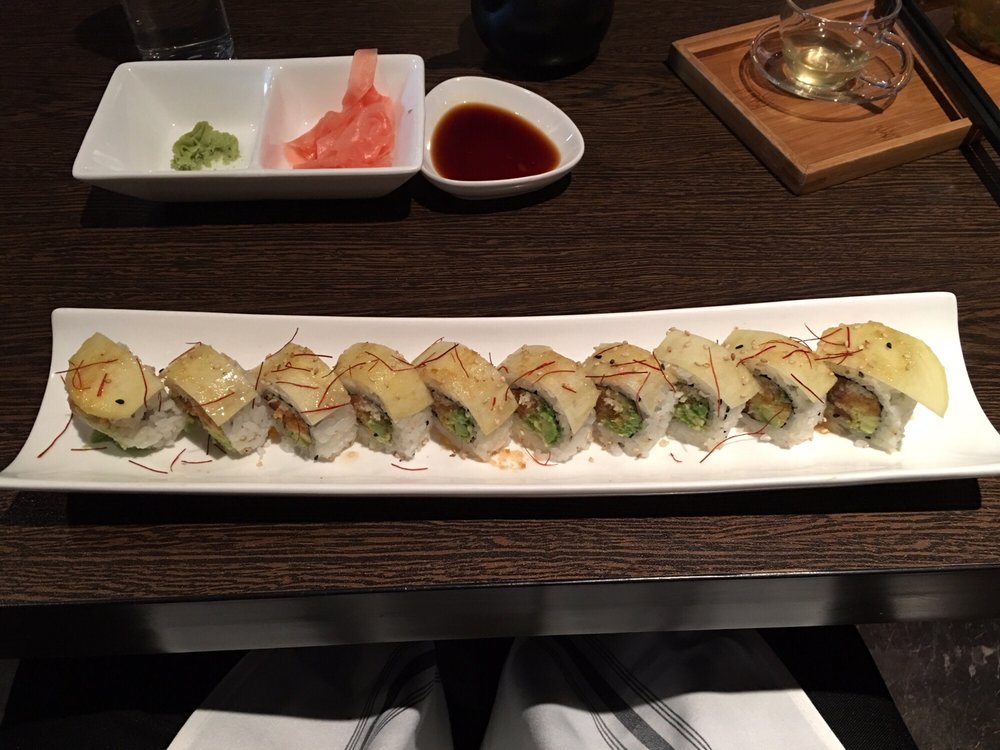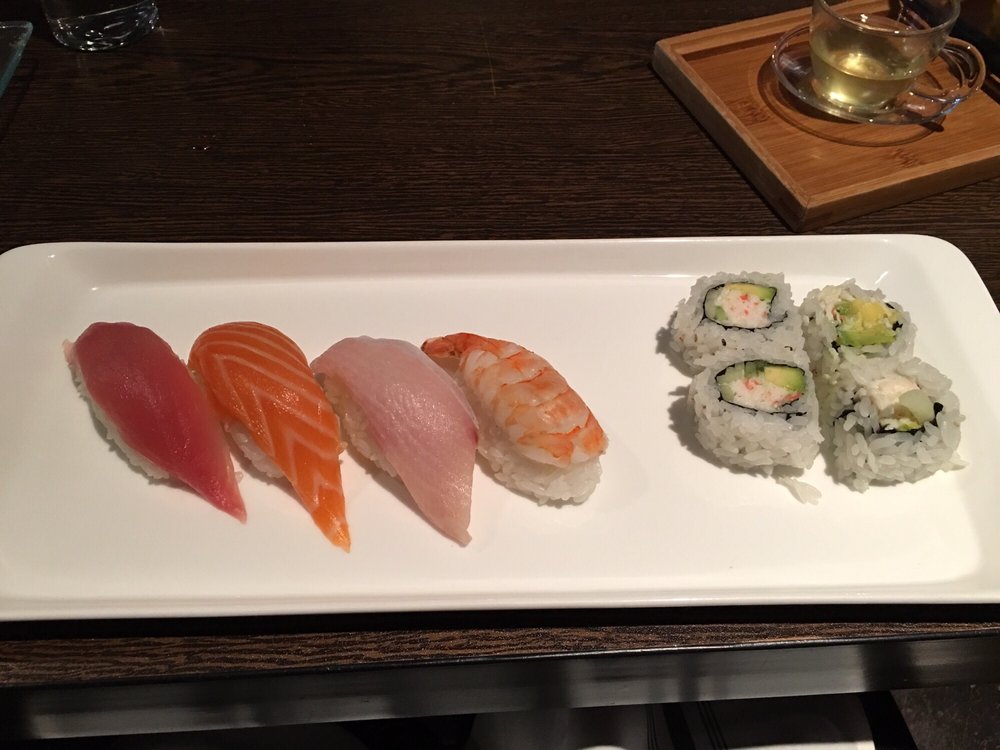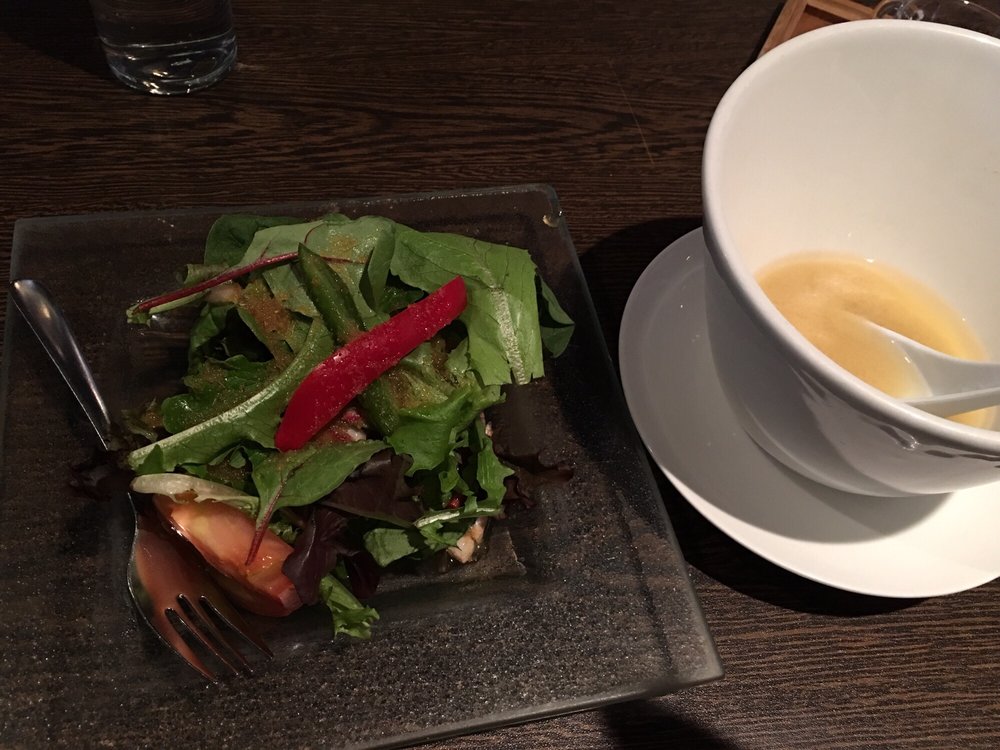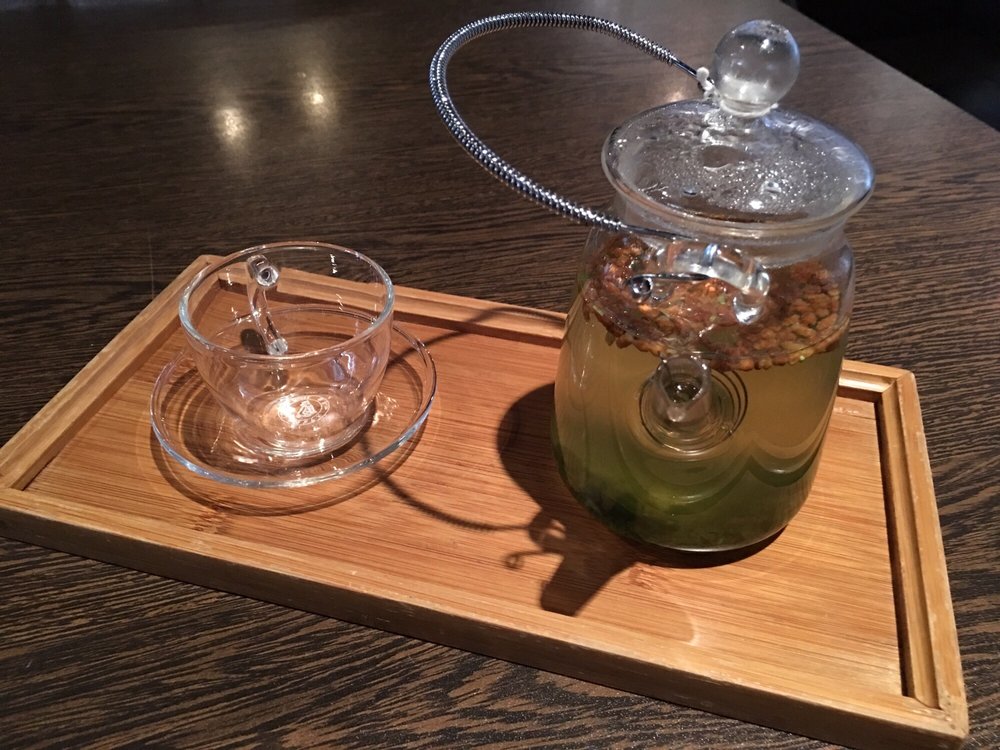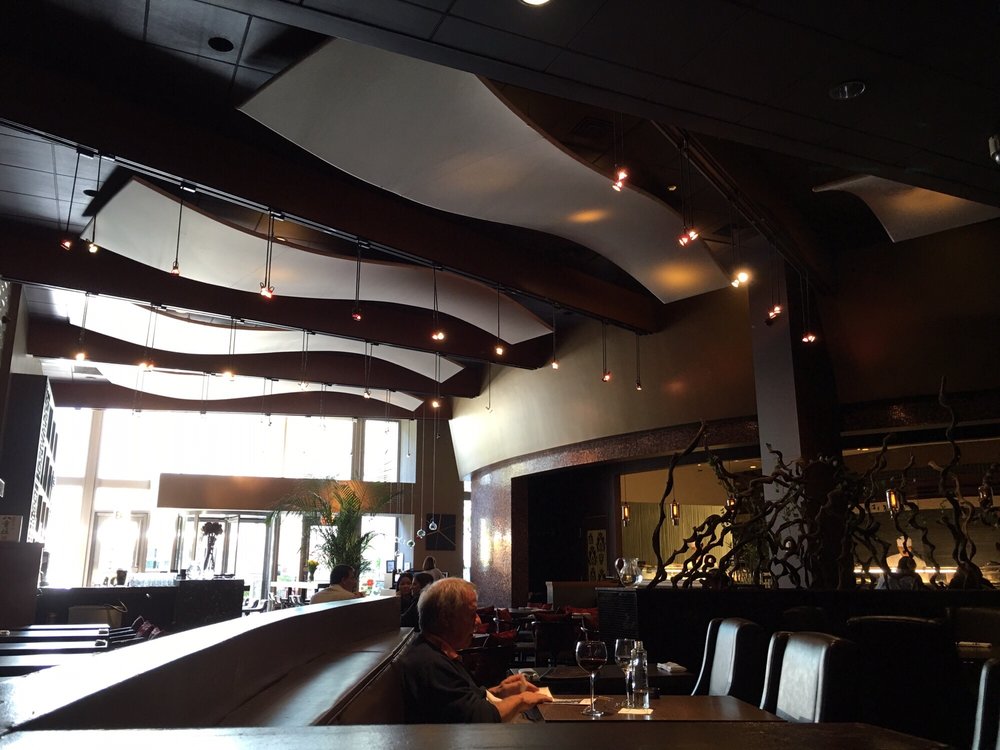 **** (4 stars)
This is a beautiful, large, expensive looking space, so it's not surprising that prices are pretty high. I loved the way each item was served a bit more nicely than in the other sushi  places in town: miso soup was in a large, stylish bowl, and was a generous serving. The salad that came with lunch was an elaborate collection of mixed greens plus a couple of slices of peppers served with a much more delicate dressing than the normal ginger glop.
But when the sushi lunch set arrived, it looked pretty stingy: just four pieces of nigiri, and four coins of California roll. Not much for $14.
Fortunately I'd ordered another roll, the Mellow Yellow, and it was huge, with ten large slices for its reasonable $7 price.
I loved the tea service, with Genmai tea (the kind with the puffed rice) in a glass pot, served with a tiny glass cup and saucer.
Service was friendly, although if the place had more than a half dozen customers I'm not sure how the relatively slow sushi prep would have kept up.
Niu Japanese Fusion Lounge
332 E Illinois St
Chicago, IL 60611
(312) 527-2888
http://www.yelp.com/biz/niu-japanese-fusion-lounge-chicago