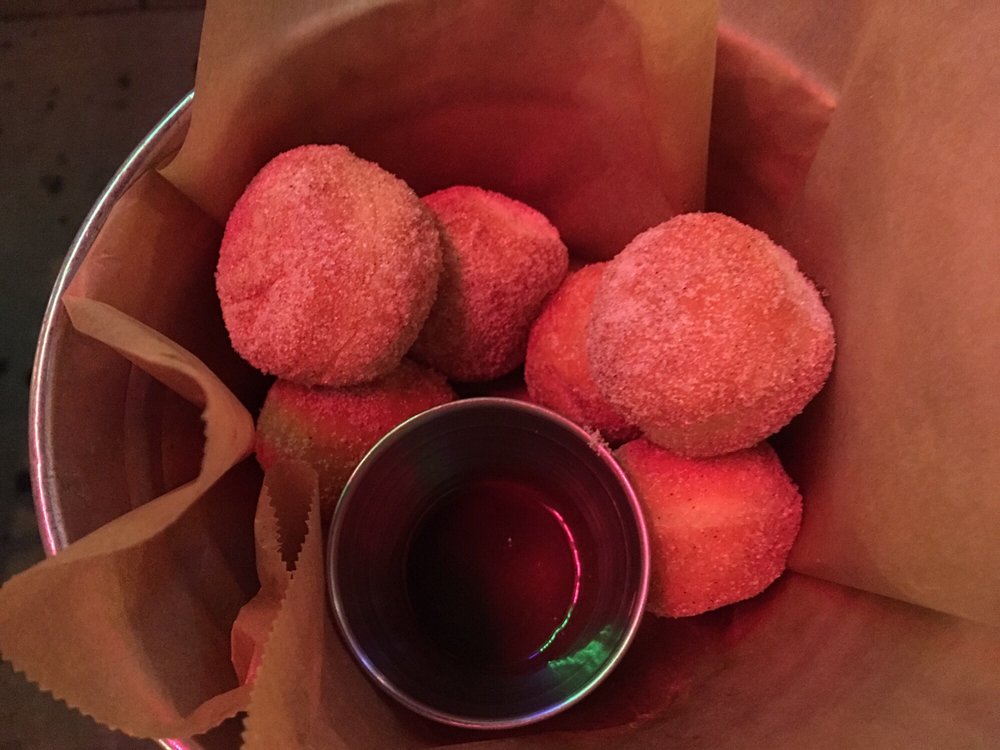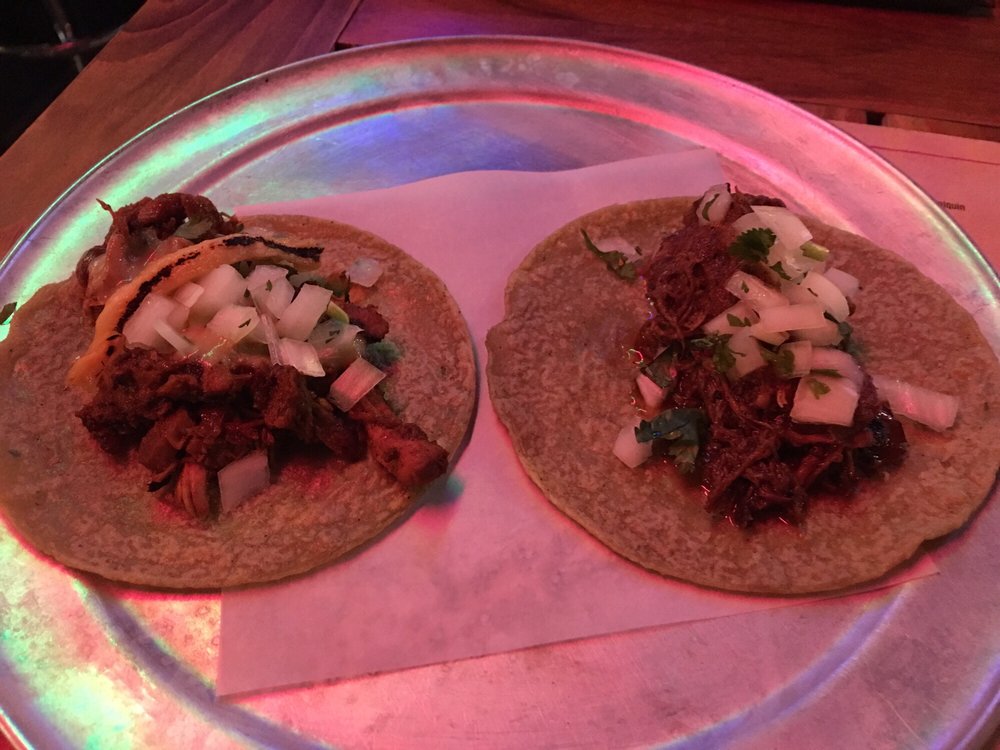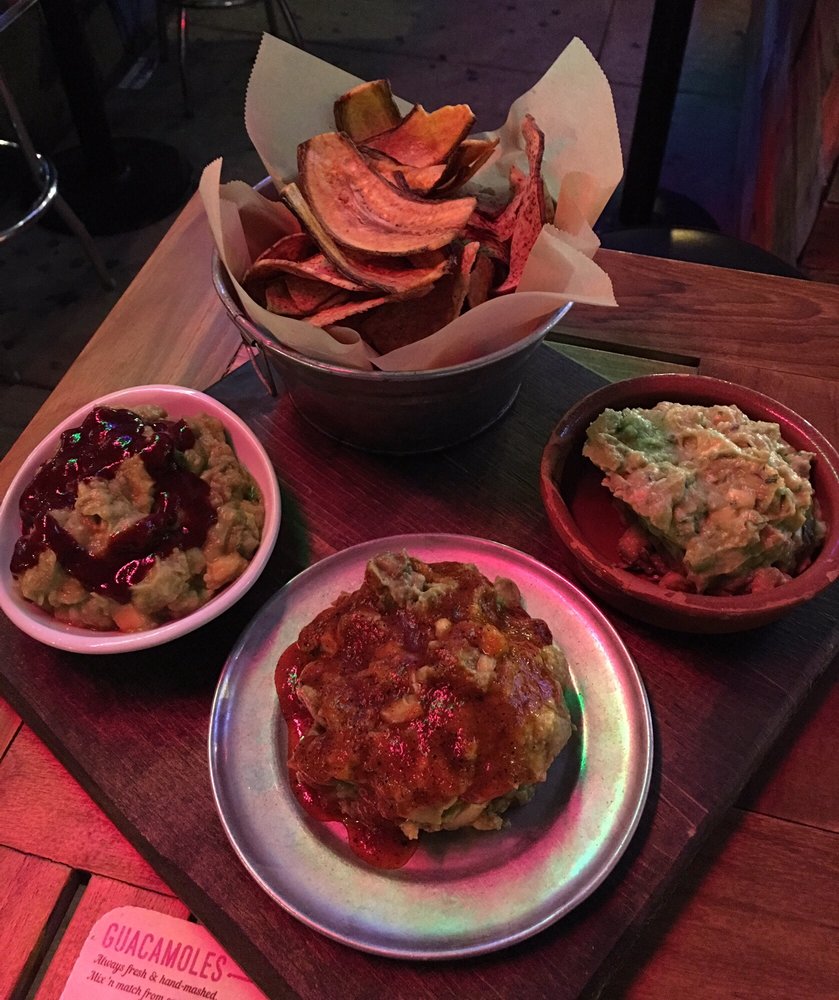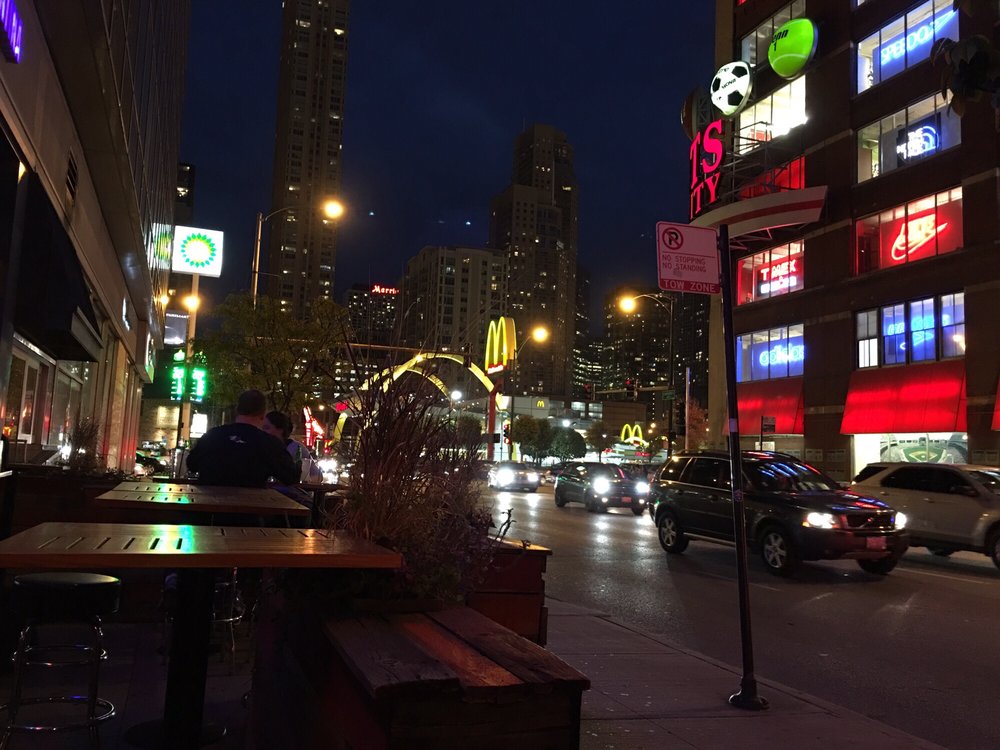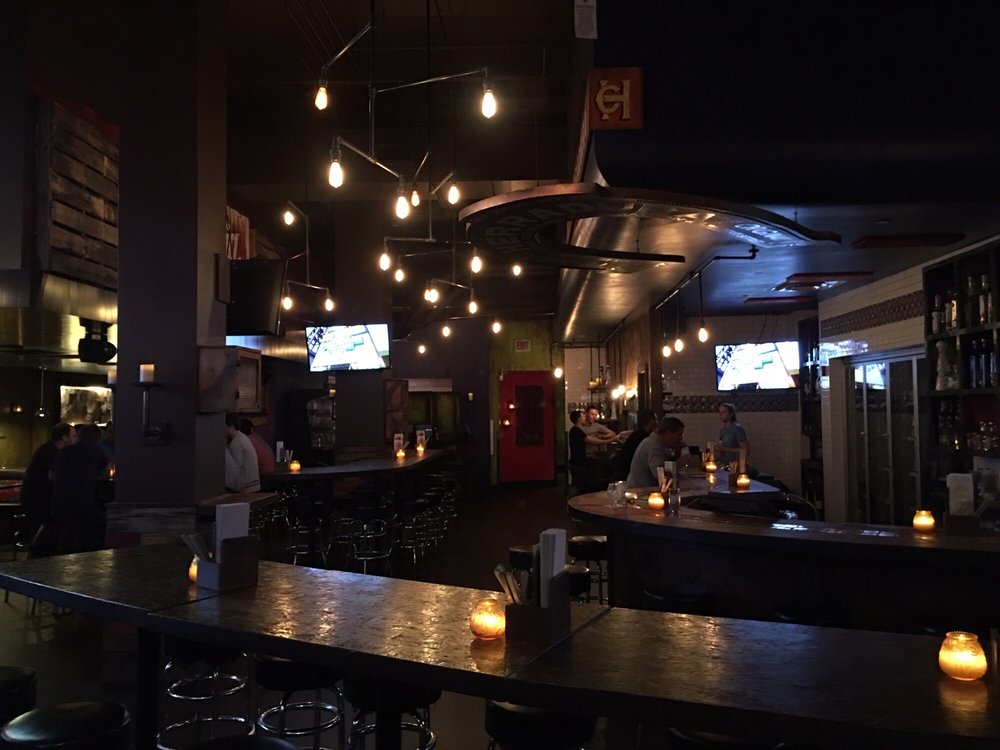 *** (3 stars)
Taco Joint offers small but inexpensive tacos was tasty fillings. Standouts are the Pastor and the Barbacoa. Unlike authentic Mexican tacos there aren't two tortillas, and there aren't much in the way of extra ingredients such as cilantro or raw onions.
The guacamole sampler is a good way to try two or three different types of guacamole. They're severed with both corn and plantain chips. The plantain chips work best with the mango guacamole, but I preferred the conventional and "red" sauce covered guacs with the corn chips.
There's an extensive tequila list, and they're served in very small sampling glasses, so you can try several. The standard margarita, which is served on the rocks with salt, is also very good.
Sidewalk dining is available. Service was friendly.
Taco Joint
158 W Ontario St
Chicago, IL 60654
(312) 337-8226
http://www.yelp.com/biz/taco-joint-chicago-3